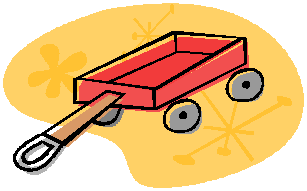 FINS Proposed Management Plan
(GMP) will have a direct effect on our lives and status as homeowners for the next 15-20 years
FINS is calling for public input by September 6th, 2010. 
                                                               by Bradlee White
I think many people, certainly Fire Island homeowners, are aware that our communities are situated in the midst of a national park, the Fire Island National Seashore (FINS).  FINS is in charge of all the federal park land around the communities and has a great deal of influence and control over our lives in the communities.
FINS has been working on a new General Management Plan (GMP) for Fire Island since late 2007.  The planning process has, to date, secured input from park staff, National Park Service technical specialists, representatives of the Fire Island communities, state, local and county agencies and members of the general public.  A document, "Preliminary Management Alternatives" was issued in April.  Public meetings were recently held in The Pines and Ocean Beach.  FINS is calling for public input by September 6th, 2010. 
Some of you may already have this document but…it's been a busy summer…  Even knowing that this was very important – the new FINS General Management Plan (GMP) will have a direct effect on my life and my status as a homeowner for the next 15-20 years – I put it on my "to do" pile where it gradually sunk to the bottom.  Once I read and digested it, I rushed to submit my comments and urged fellow Kismet residents to do the same.  While couched in reassuring bureaucratese, I found some implications disturbing, especially those in the second alternative. 
Four management philosophies/action alternatives are presented with the caveats that the final plan may encompass elements of all four and that implementation "will be dependent on the availability of funds." Some elements are common to all alternatives:  proactive, collaborative stewardship with partners including island communities; educational outreach…stressing the concept of "sustainability" of island resources; need to plan for and adapt to any effects of climate change; an emphasis on a "roadless island" where driving is kept to a minimum and ferry service is encouraged; improvement of "wayfinding" -- maps, signage etc.
The four alternatives begin with maintenance of the status quo as required under the National Environmental Protection Act.  The other three differ in the degree of emphasis placed on natural resources as opposed to residents and visitors.  While the 3rd and 4th alternatives include some interesting and welcome ideas such as an expanded bicycle path, it is the second that should most concern the homeowner.  Summarizing this alternative the document states "the protection and restoration of natural, ecological…resources would be emphasized over the built, human environment…"   Phrases such as "land management program that may include acquisition of high priority lands (e.g. dune line), " and "no reconstruction would be allowed after a major storm event within the communities..." and "Cultural elements (e.g. the Burma Road and Old Inlet structures) would be documented prior to their removal." (Emphasis added) sound a tad unfriendly.  One responder to my recent email stated that the current management plan mandates no rebuilding once 75% of a community is destroyed.
I encourage everyone to get hold of and read this publication.  To download it, go to www.nps.gov and enter fiis_gmp under Search, then click on the first item, "Preliminary Management Alternatives" or request a copy by writing fire_island_gmp@nps.gov or calling 631-4751. 
Please read it and submit comments before September 6th (Labor Day) to FINS electronically (visit www.nps.gov/fiis and follow the links to the GMP web page), by email (fire_island_gmp@nps.gov), fax(617-223-5164) or regular mail (FINS GMP, 15 State St., Boston, MA 02109).    Whatever decisions are made (certainly dictated in part by availability of funds), I think it hurts us on Fire Island to seem to be indifferent to our future here.
<![if !supportLineBreakNewLine]>


<![if !supportLineBreakNewLine]>




<![if !supportLineBreakNewLine]>