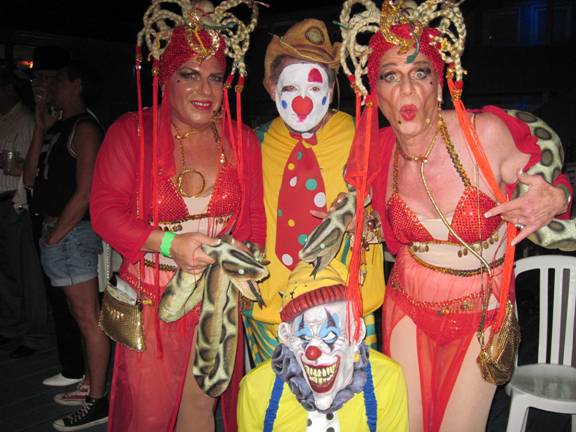 THE CIRCUS SIDESHOW COMES TO THE GROVE - FREAKS & ALL
Arts Project end-of-season Ball ended the 2010 season of "The Greatest Shows on Earth" with a big BANG.
                                                                                By Jeannie
"Its the best Ball we've had in 20 years" someone said at the night's end, a sentiment echoed in various ways as guests, reluctant to depart, were congratulating each other. And indeed the best organized, most festive and creative in my recent memory. This is no accident – or reflection on the economy (what economy?). I truly believe this is a reflection of Coco Love, a great combo of beauty and brains, who has truly done a magnificent job as President (and the ever energetic capable partner, Margo)  - long may you reign! But it is not one person, but the most dynamic, capable and interested Board, all of whom seem to be extraordinarily  involved and with the right motives.
I  have just been informed that there were over 200 tickets sold, a truly sold out event, and 19 seats had to be added. Our  tireless photographer Lorraine raised more than $250.00 with personal shots.
The ball planning committee consisted of Anita, Mary and Troy (Miss Homecoming Queen '10) and they did great job of putting it all together! DJ Chuck McTague kept the place hopping – literally. The delicious food was catered by Island Breeze prepared by Chef Angela Badolato.
Great merriment was had by all and the "Sideshow" Ball was the most thrilling and successful as far back as anyone can remember... as fabulous as it gets!!!
MEET 'N GREET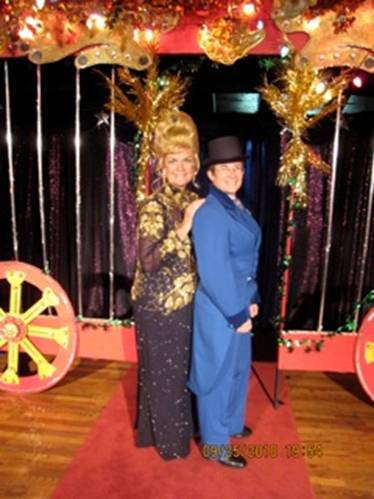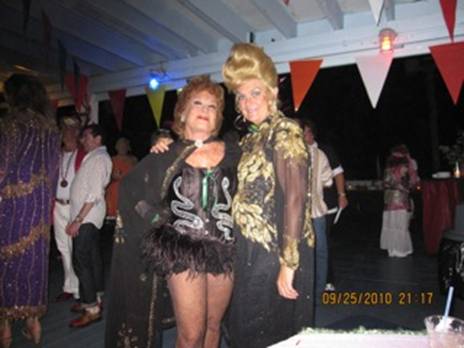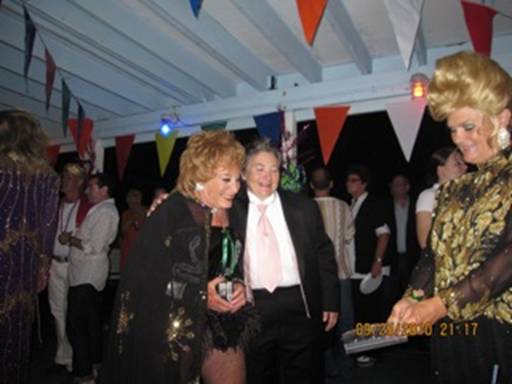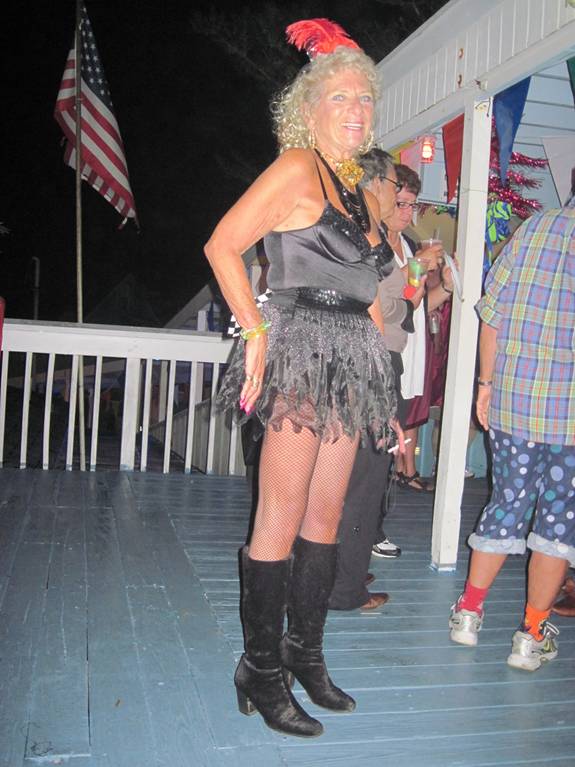 R G's who know how to dress!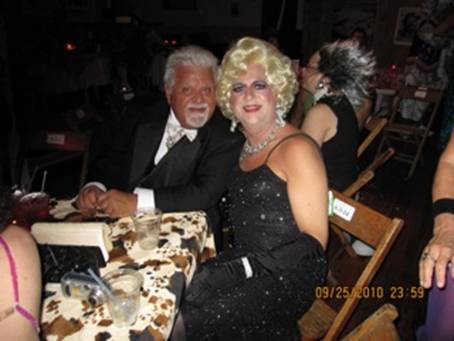 Super glam couple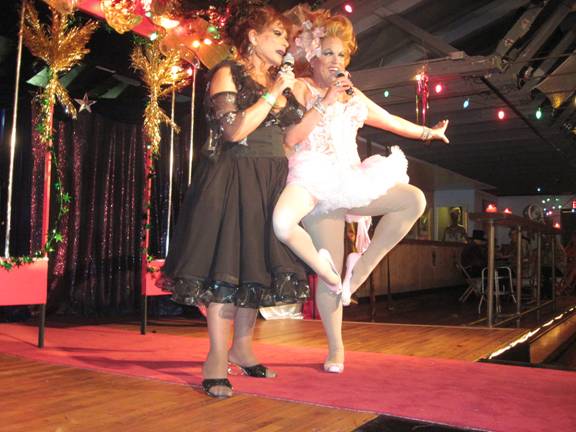 Bella was Ring mistress but the scene stealer was Coco's 3 legged ballerina. Brilliant (if familiar)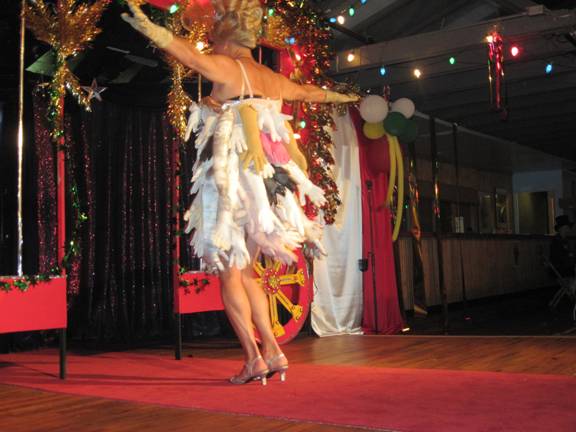 Queen Beach DeBree made her debut performance "Mad About You"
And was instantly rewarded by Ellen.
THE CONTEST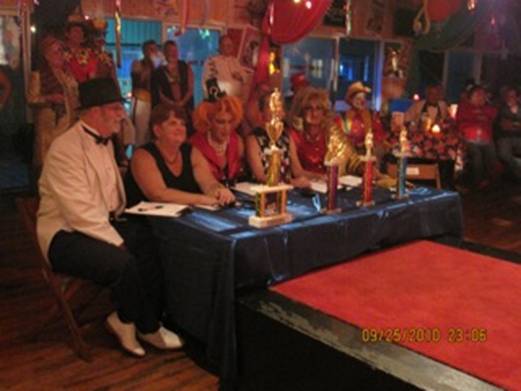 The Judges Cobra, Urban Sprawl, Eileen Alley, Edrie Ferdun, and Bud
From the contestants view
The CONTESTANTS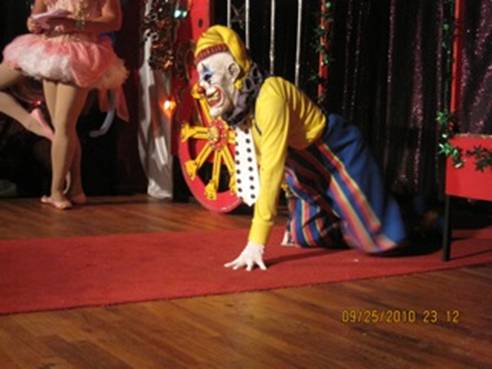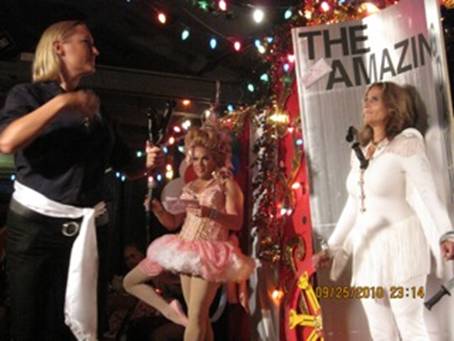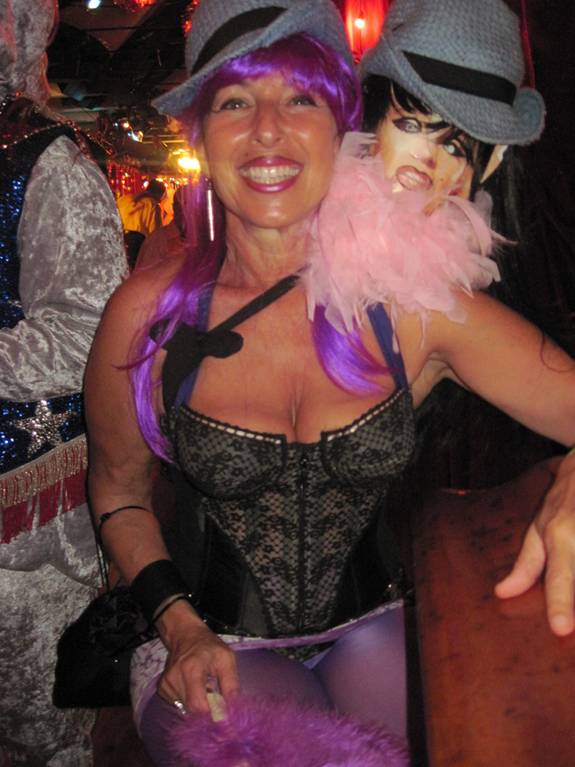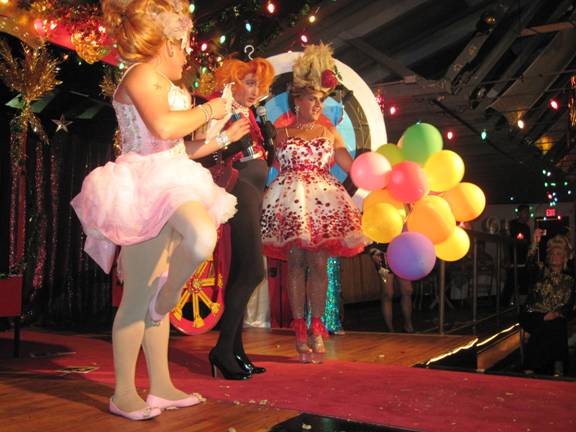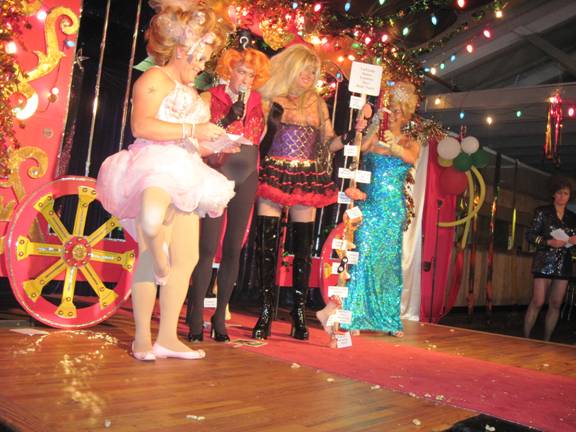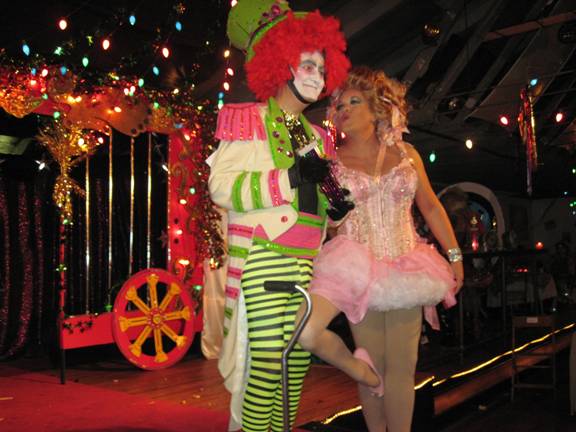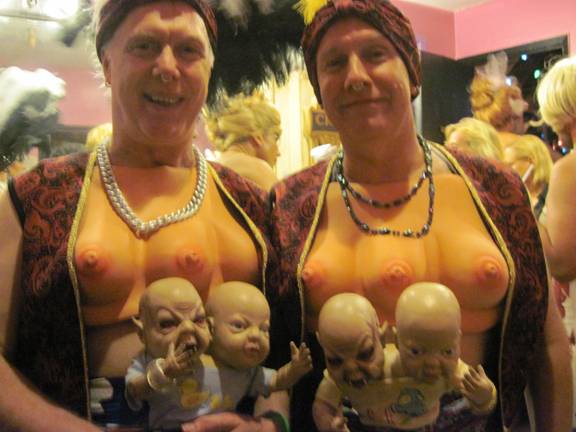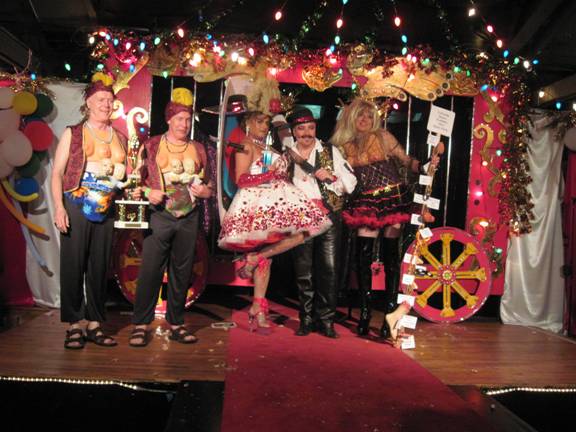 What a Group!!!
- Lola Galore and James as the "Target Girl and Knife Thrower" for "Most Bizarre Sideshow Attraction"
- Harold Seeley as the "Mad Hatter Ringmaster" for "Circus Character Most Barnum & Bailey"
- YaNeeda Dunes for "Most Twisted Freak with Unusual Appendages"
- Eric and Gene as truly bizarre twins for the "Big Top" Grand Prize, "Most Likely to Make the Cover of Supermarket Tabloids"
ATTITUDE
C'mon girls……..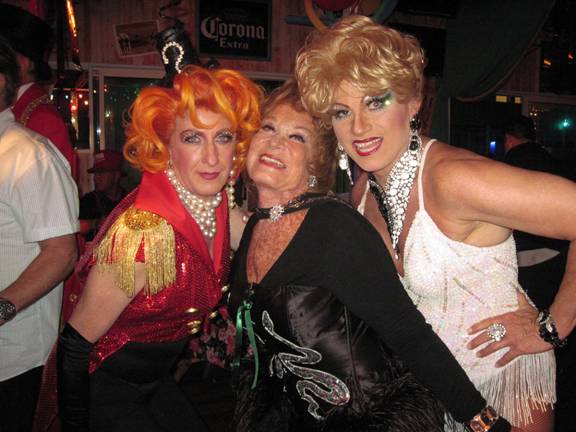 Got room for one more?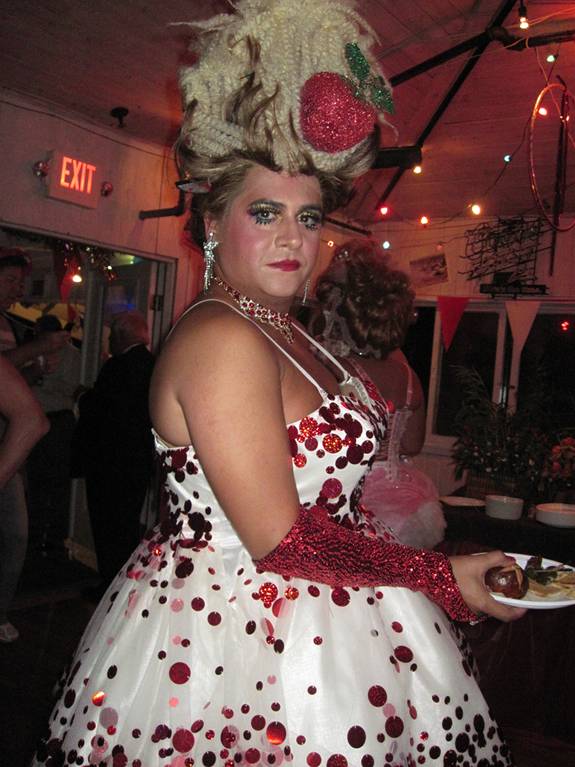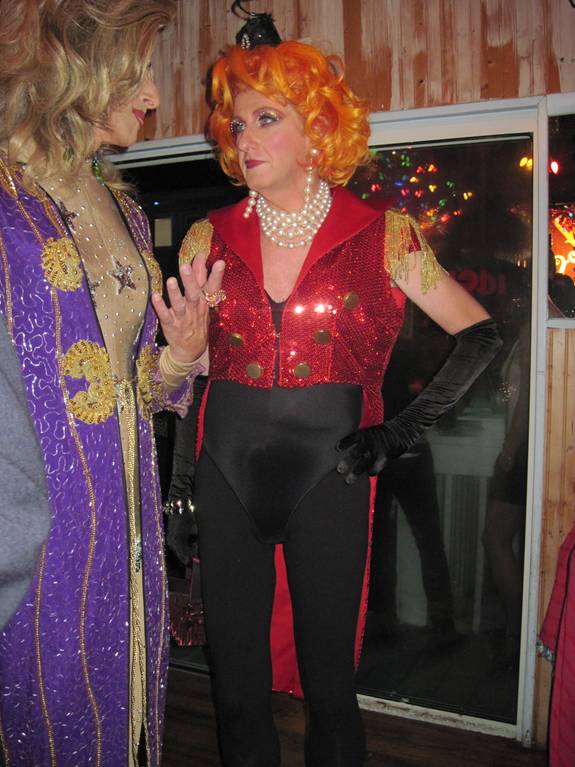 HAPPY FACES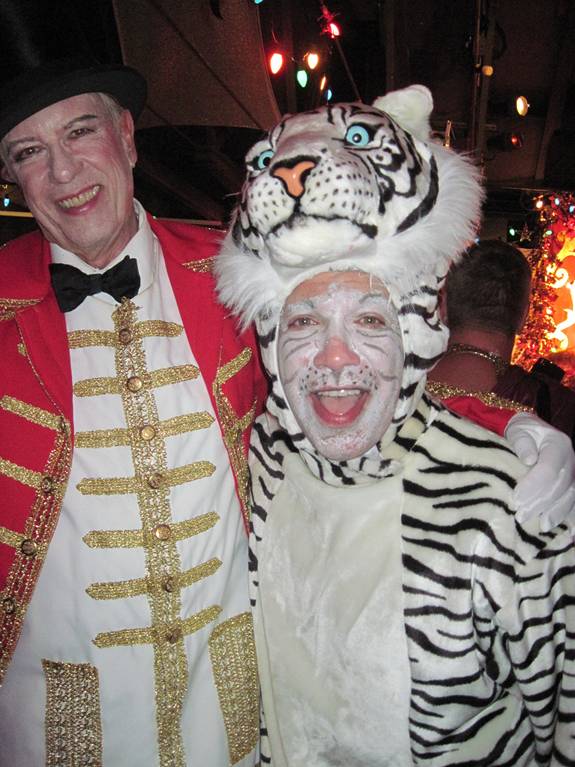 Sooo happy – makes you smile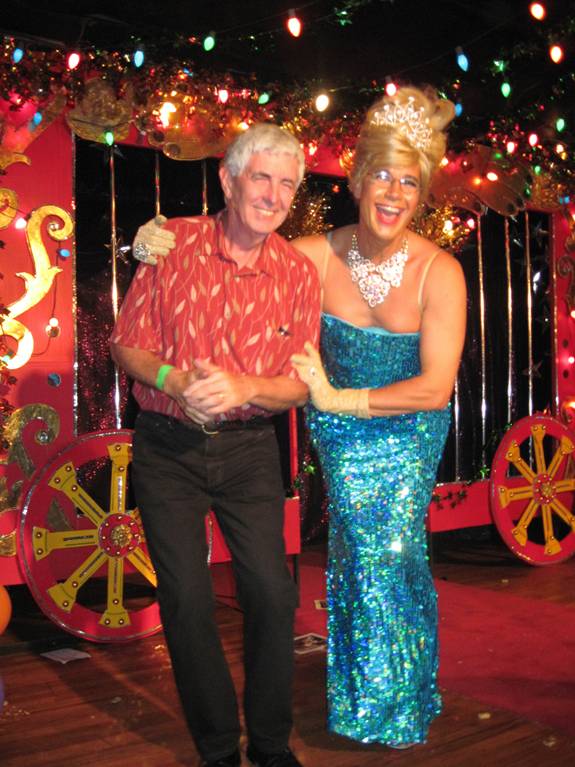 Absolutely the cutest, happiest Queen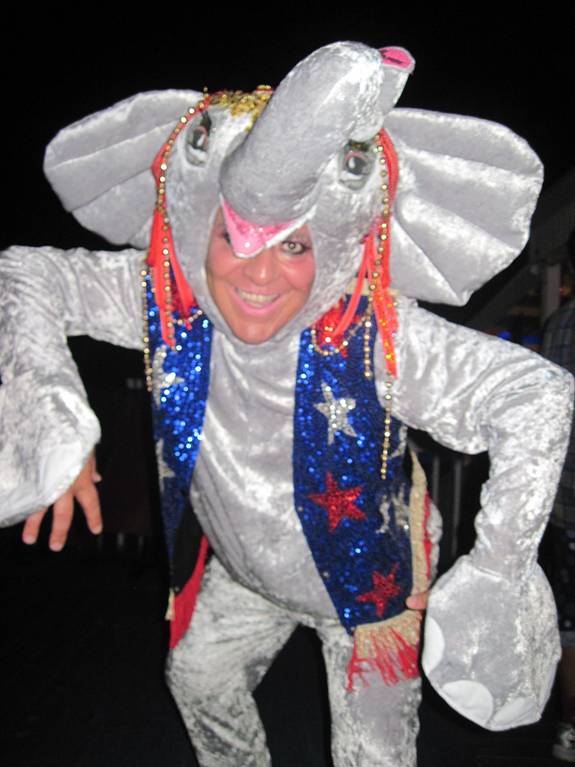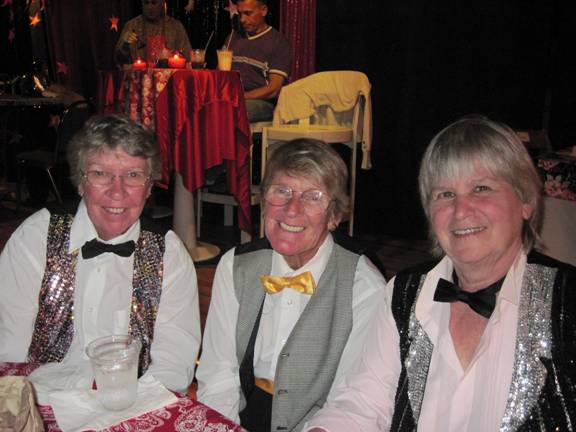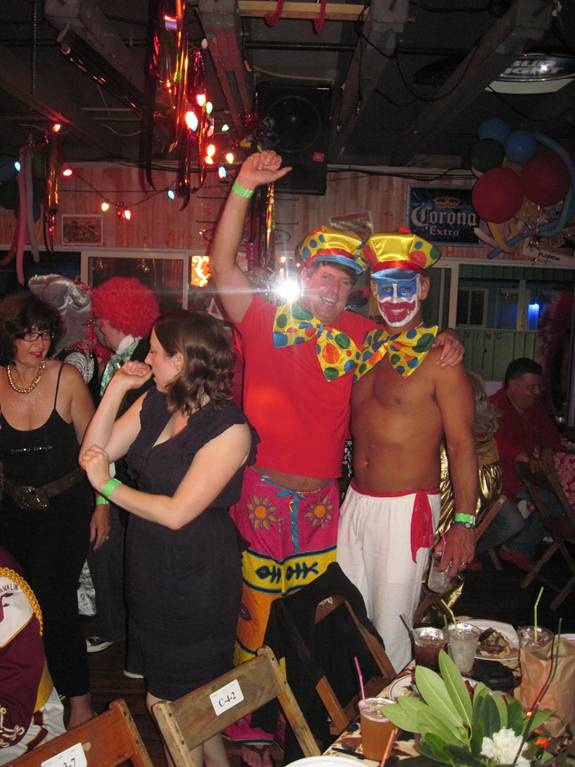 SOME PRETTY FACES…….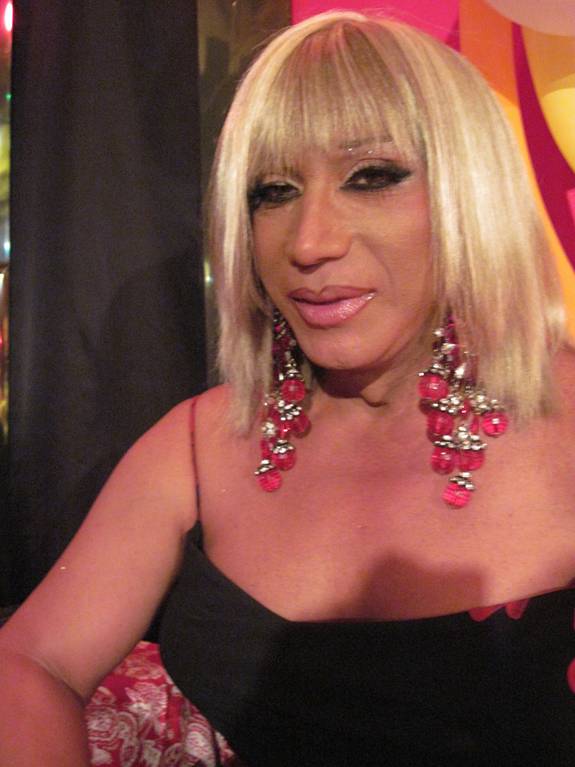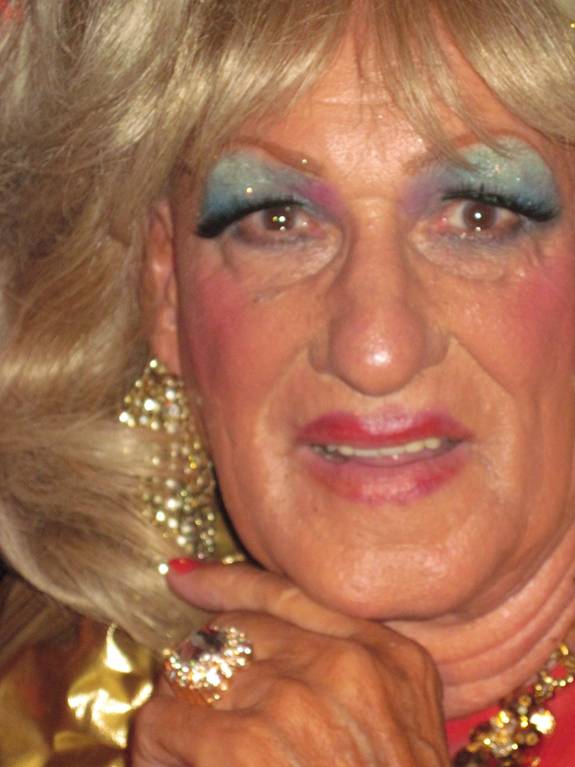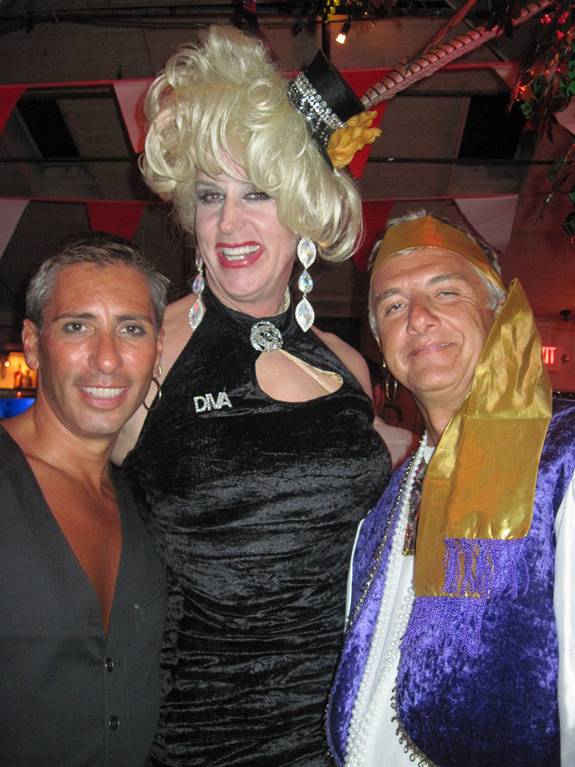 Not this one!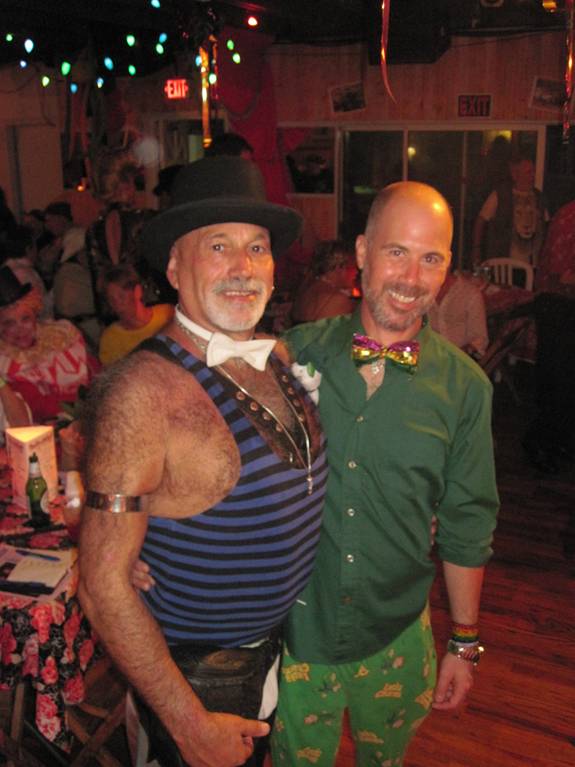 Coco Love presented the 2010 APCG service awards to Laura Spadafino, Bruce-Michael Gelbert, and Bradshaw Smith for their outstanding efforts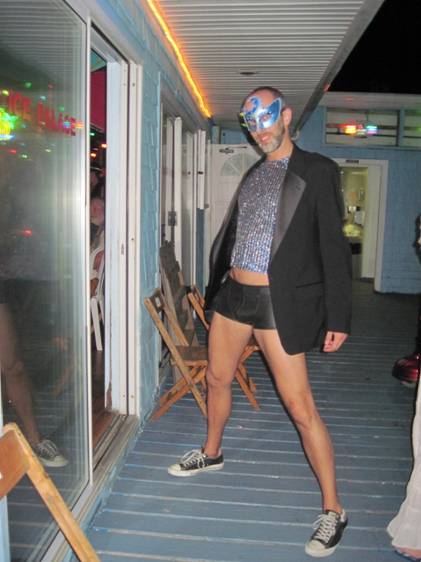 His favorite pose!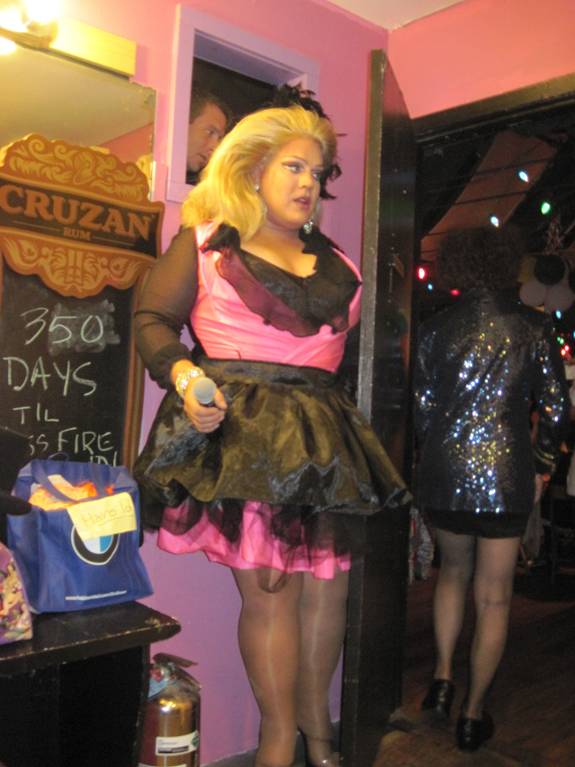 Porsche blew in from the Pines – shouted a song cue to the DJ – turned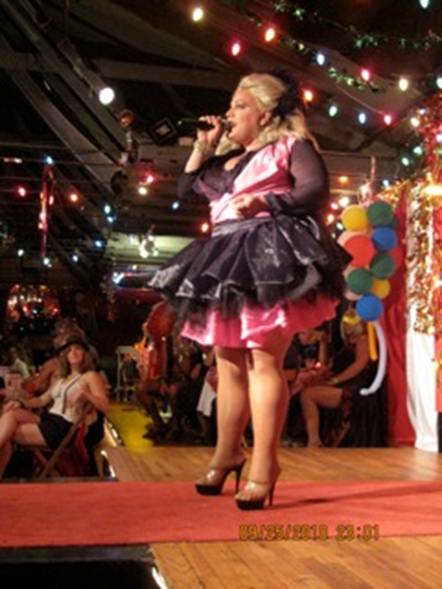 And ran onstage for her number "That's Entertainment" with special lyrics for the event – and that's show biz
After the Ball is Over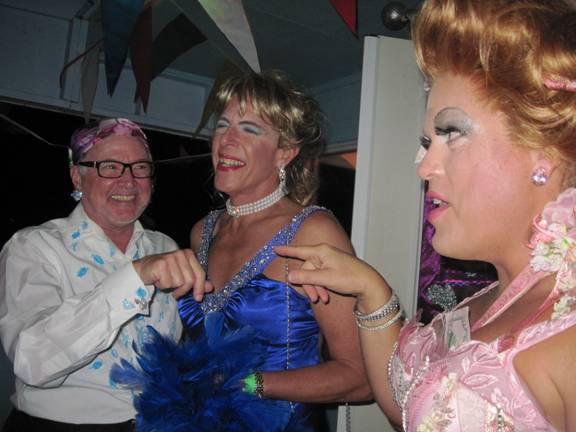 Great job you did, no, You did, no WE did!!!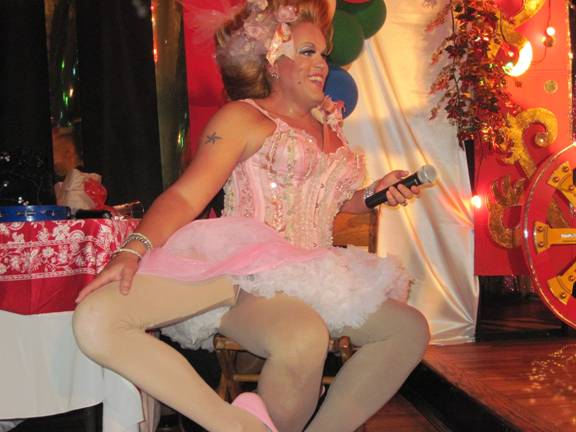 Oy! Need to get off my (3) feet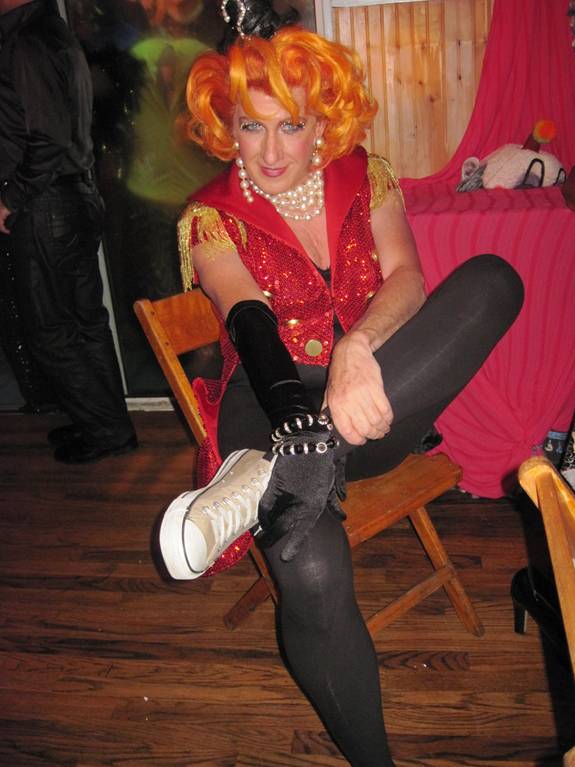 It's over? Good, I can take off those shoes!