CHERRY GROVE ARTS PROJECT ANNUAL IN-TOWN PARTY MARCH 6
Photos: Bruce-Michael Gilbert, Fire Island Q News.com.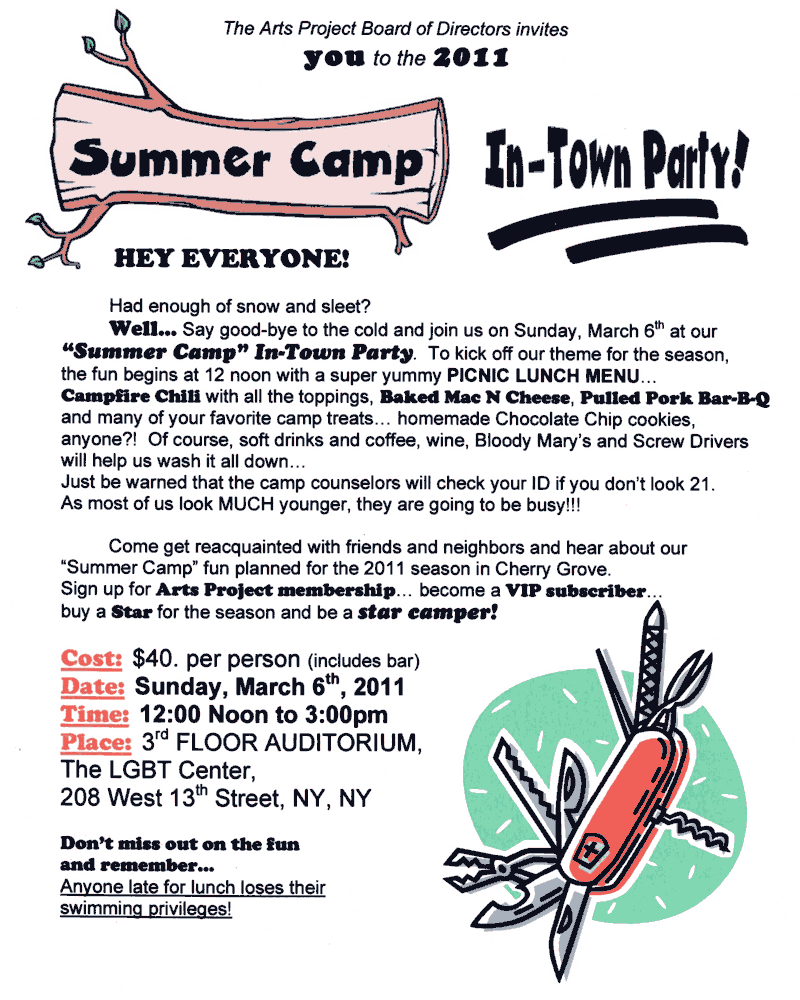 The no-frills LGBT Community Center in Manhattan was transformed into Summer Camp – the theme for this season's entertainment (not an easy theme to put the Grove stamp on).
Chief Camp Counselor and APCG President Michael Coffindaffer, dressed down in camping chic, wore his whistle proudly and his baseball cap backward as he supervised the "activities" which included a clay modeling competition as part of the camp's arts & crafts program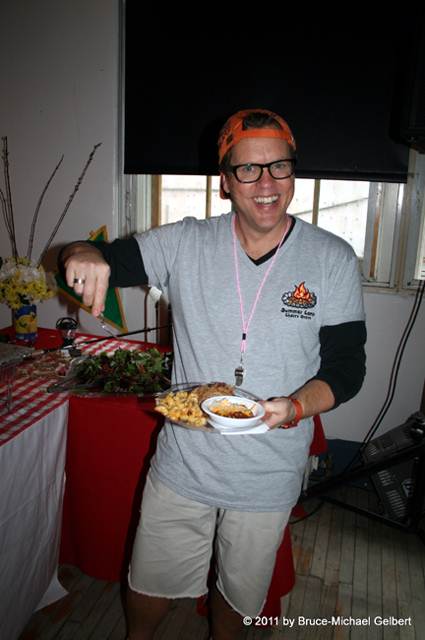 Those remembering the elegant individually created omelets of former days were exposed to child favorites: mac 'n cheese, chili, BBQ pork and, in lieu of croissants, cupcakes & cookies (Cateringwithkim@gmail.com). No wonder a marshmallow food fight ensued!
In one of her last official duties Homecoming Queen morphed into jauntily capped Nurse DeBree toting her urinal, injection paraphernalia, stethoscope and other accoutrements with Boy Scout camper Brian Clark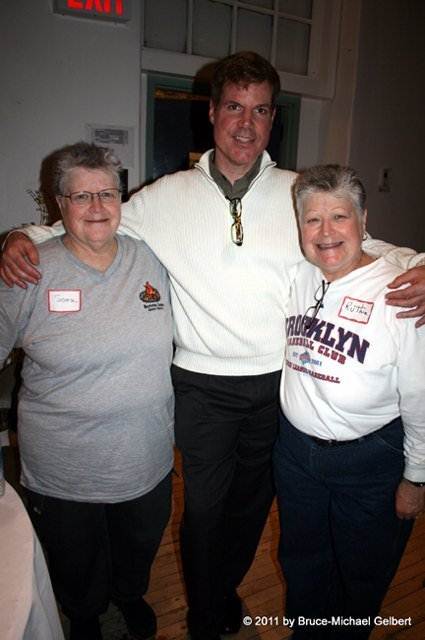 Susan Freedner, George McGarvey & Ruth Freedner – bunk mates?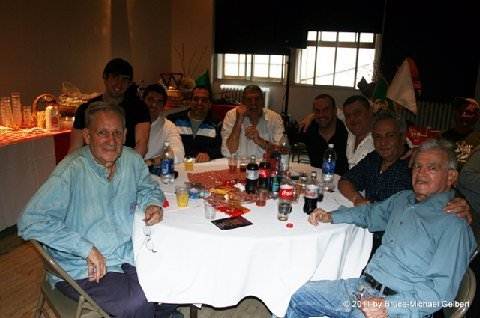 Bobbie Scherffius, Victor Alfieri, Tony Bondi et al enjoying first day at camp?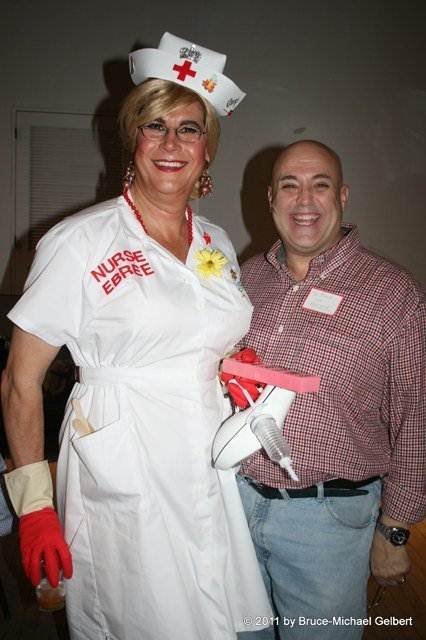 Beach DeBree & Mother – who really wants a treatment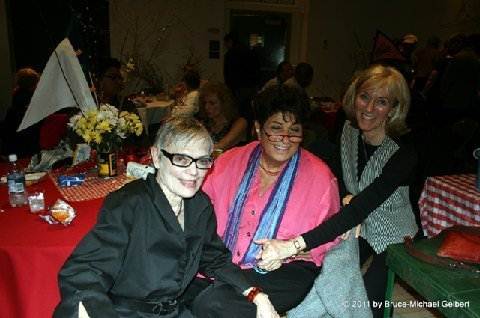 Audrey Hartmann, Diane Romano & Barbara Dowd – BFFs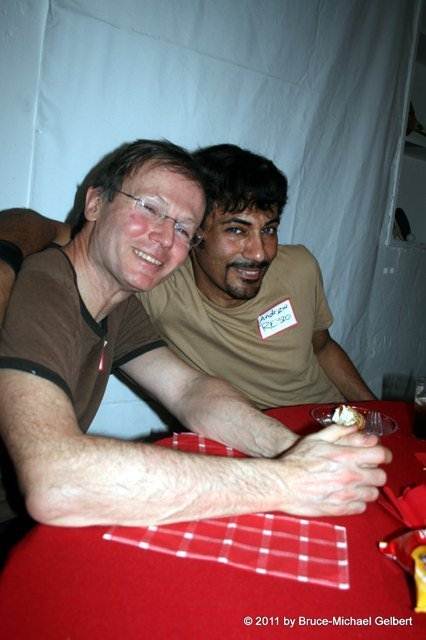 John Philip & Andrew Loren Resto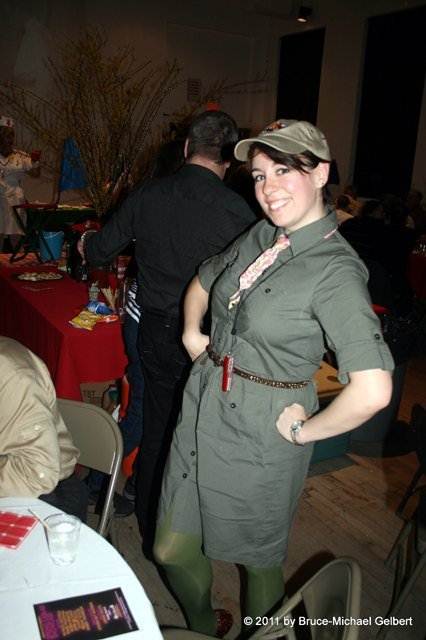 Can that cute camper be Venus sans Penis???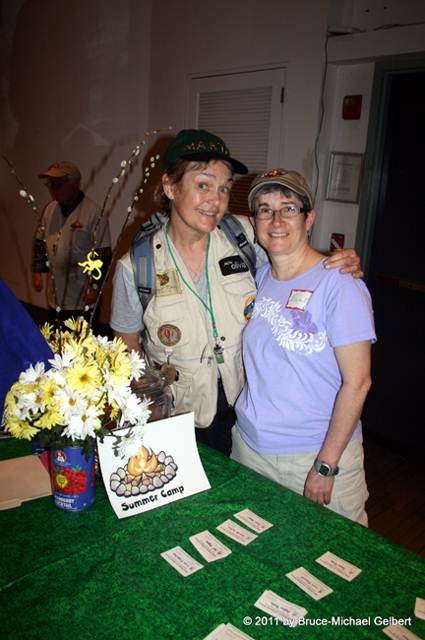 Happy Camper Bunkmates Martha Pitkin & Ellen Biggers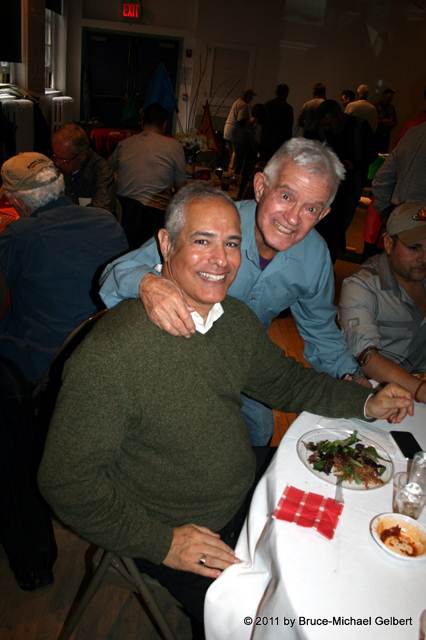 Jack Role & Victor Algiers future teammates
Counselor Michael shows off new website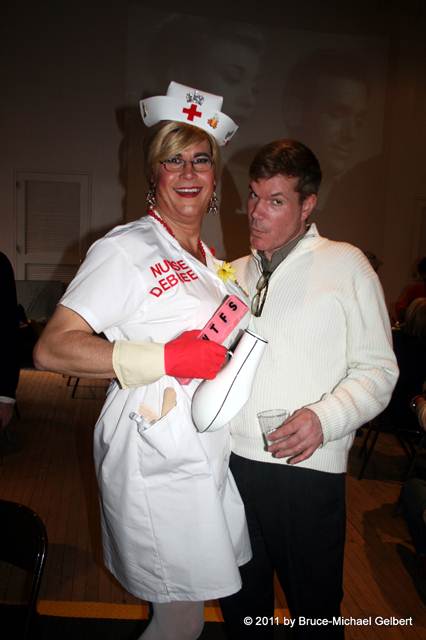 Nurse DeBree & willing victim, er, patient George Garvey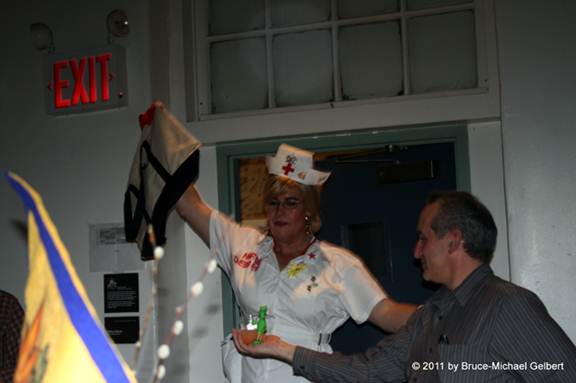 Clay modeling contest
Mara DiFed, Michael Coffindaffer & Beach DeBree
More clay modeling contest
Who will win???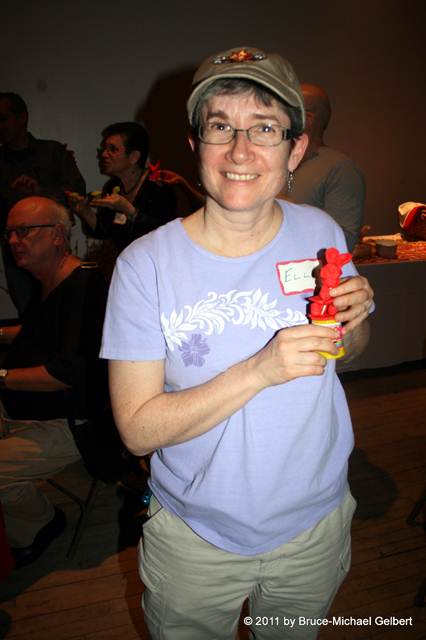 Ellen shows off clay rabbit
Showing off summer camp merchandise which offers t-shirts, baseball caps, and tote bags with the Summer Camp APCG logo…even a campsite and a campfire to illustrate it, were on display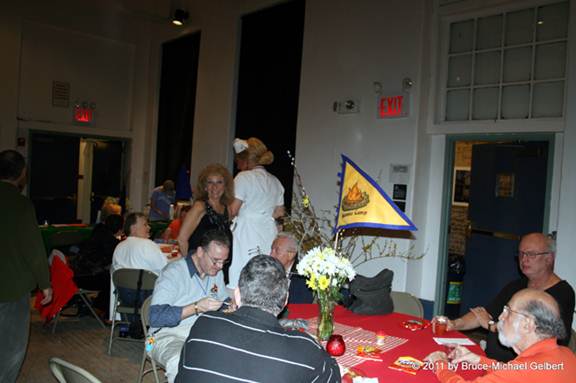 Martha said "It just makes we want to be a girl scout again…
Every table had play clay and contest was to make something creative and then they were judged, I made a penis and put fresh crème from the St Joseph pastry on the tip, some girl made a vagina, but the mushroom won.. We had a good time seeing friends from the Island, the food was pretty good ( picnic stuff).The usual suspects were all there: Bobby and Victor , Philomena, Pansy, Green Lodge, Homecoming Queen, Tony Leone, Eddie Agonize and myself - most all APCG board members, a pretty good crowd..,. All in all, a good time
Steve wins the door prize