THE ISLaND REPERTORY THEATRE COMPANY
Richard LaFrance, Founding Artistic Director Peter Downes, Administrative Director
e-mail: IslandRepCG@aol.com, website: www.IslandRep.org, Tel: 631 597-9439
A U.S. PREMIERE AND A 2005 OFF-BROADWAY HIT PLAY HEADLINE THE ISLAND REPERTORY THEATRE COMPANY'S 2007 FOUR-EVENT SUMMER THEATRE SEASON AT THE TIDES PLAYHOUSE IN CHERRY GROVE, FIRE ISLAND.
To celebrate its eighth summer theatre season, Island Rep will present the U.S. premiere of a comedy/drama "Blowing Whistles" by Matthew Todd and "Manuscript" by Paul Grellong. Both plays will be directed by Rep artistic director Richard LaFrance.
Season subscribers will also attend two special events: "Brokeback Mountain and Me," a one-man show with Rodney Giles and a staged reading of an exciting new play.
Subscribe Now and get preferred seating! For more information, go to www.IslandRep.org on the Internet. Four-event subscriptions ($50) are now on sale by credit card at 631 597-9439.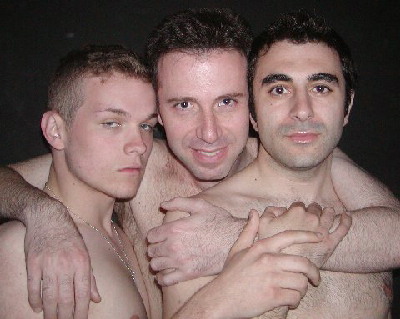 The Cast of "Blowing Whistles" (l. to r.): Ryan Skilton, Cem Uyanik and Tom Simonetti.
"Blowing Whistles" by Matthew Todd - The U.S. premiere of a sexy, insightful new comedy/drama that examines a crisis in the life of a gay couple, who celebrate their tenth anniversary by hooking up with a beautiful young man they meet on the Internet. Adults only for sexual situations and strong language. (June 23-July 15. Fri-Sun)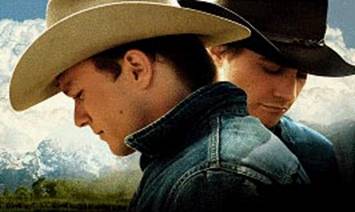 <![endif]>
"Brokeback Mountain and Me" a one-man show that Rodney Giles has performed in major U.S. cities in the U.S. and Canada. A free attraction for subscribers only. (July 20-22, August 10-12. Fri-Sun)
Manuscript
a psychological thriller
by Paul Grellong
Directed by Richard LaFrance
"Manuscript" by Paul Grellong - The toast of the 2005 off-Broadway theatre season. A twisty dark comedy about ambition and ruthlessness, with a fancifully elaborate Hitchcockian revenge plot up its sleeve. Hip, witty and wholly unpredictable. Directed by Richard LaFrance. (August 25 - September 16. Fri-Sun)
Rep's New Play Series: Subscribers will attend a staged reading of a controversial new play and participate in a post-performance discussion with the playwright, director and cast. (Dates to be announced.)
The Island Repertory Theatre Company is a 501(c)3 not-for-profit theatre company home-based in Cherry Grove, Fire Island. Its mission is "to encourage cultural and social interaction between Fire Island and mainland communities by presenting time-honored and new plays that chronicle the gay, lesbian, bisexual and transgender experience (GLBT)."