MERRY MARRIEDS CELEBRATE TRIPLE BIRTHDAYS WITH MARATHON PARTY FOR JEN, CHRIS & GARY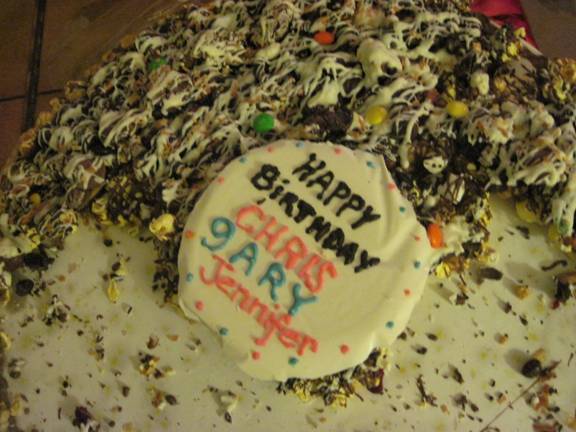 Nobody knows how to party like they do -  beginning at 7:30 at Summer Wind (aptly referred to as "The Black Hole" because people seem to disappear into it) with fancy finger foods and Dawn Leone's Pineapple infused vodka shots, guests bro Bruce& Meryl, their neighbors from Xanadu and Paradoz were there plus Jay Smith  & Linda, Cheryl and later the Mooneys. The party got increasingly more "festive", presents were opened, sliders served, then they went dancing at The Out – returned home and continued till…..no one can remember.
Afternoon found them still celebrating as Altieri joined them for leftover birthday cake
Ah! Forever young!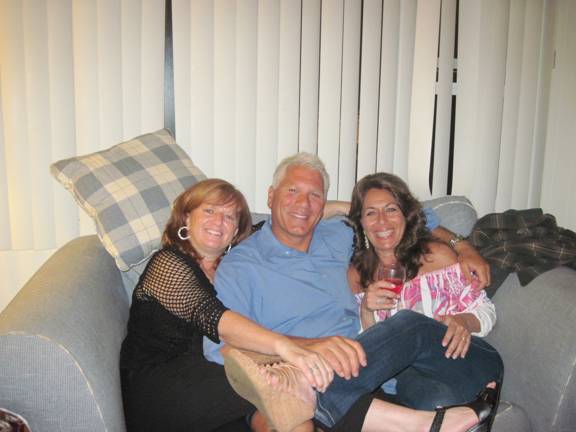 The celebrants Chris, Gary and Jennifer…
…got really friendly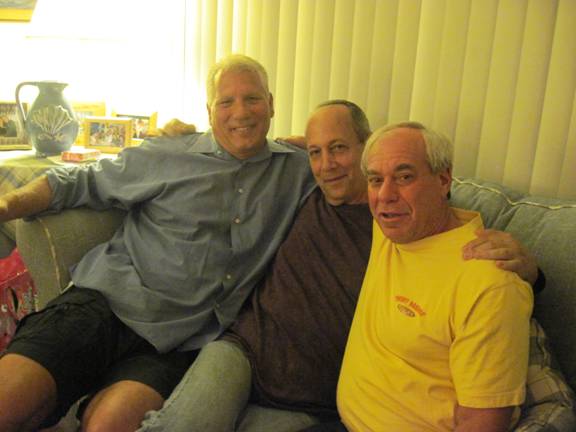 Is this high school – the boys hanging together?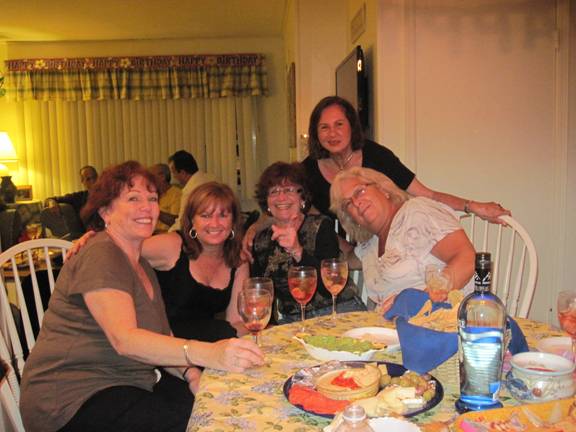 And the girls in the kitchen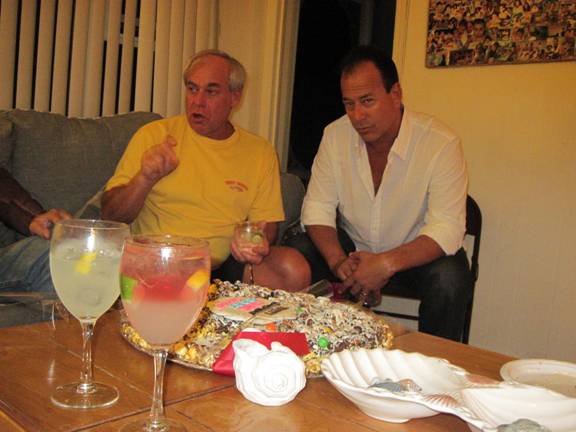 How much more do you think they can drink???
Let's find out…….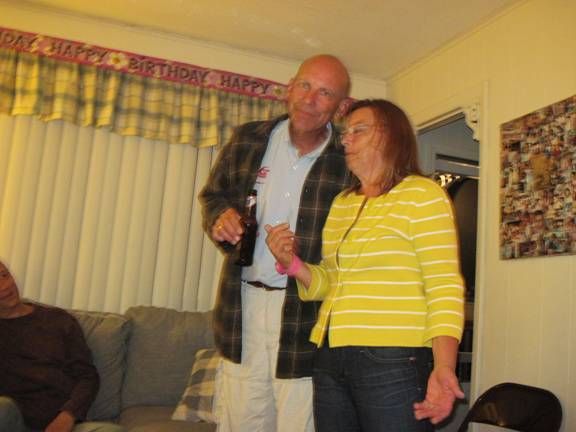 The Mooney's dropped in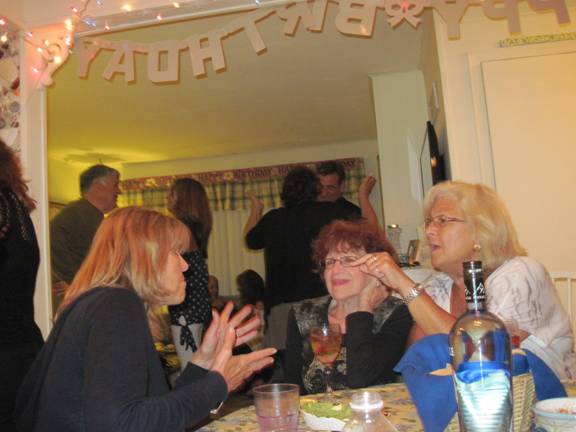 What are they talking about?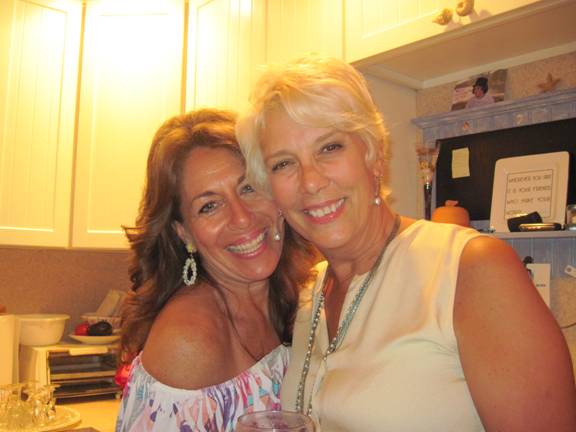 The Delightful Duo becomes…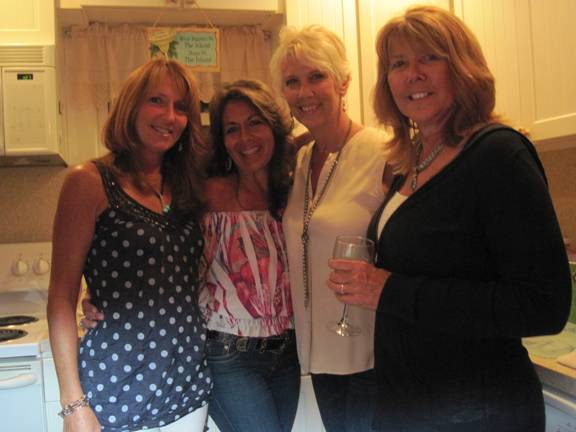 The Fab Four…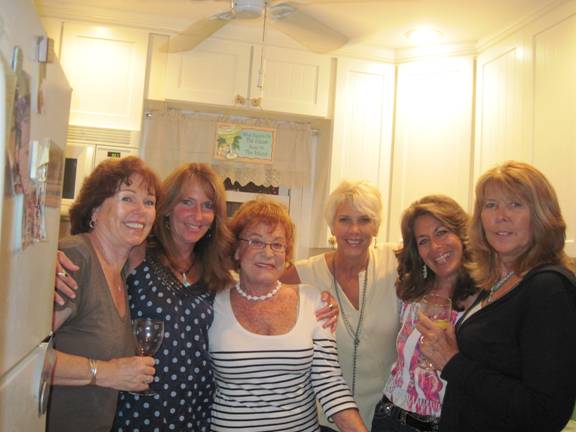 … the Sexy Six
The Scintillating Seven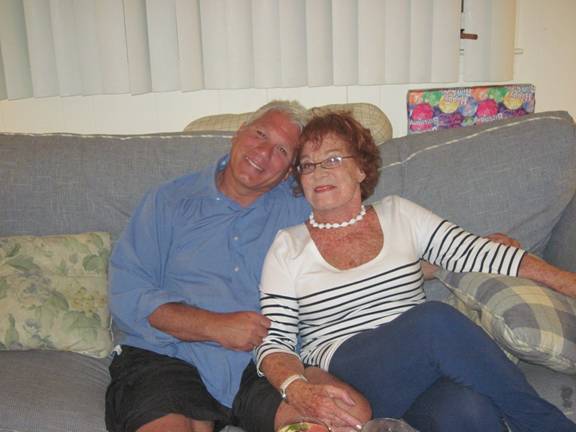 My magic moment!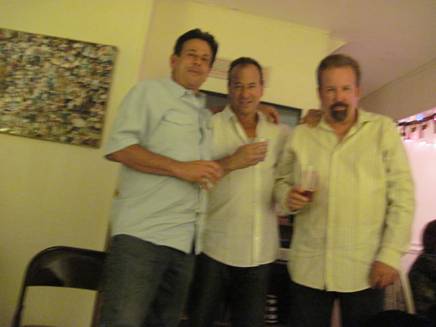 Why are they looking at me…and why are they fuzzy?
Another magic moment? – and guess who is watching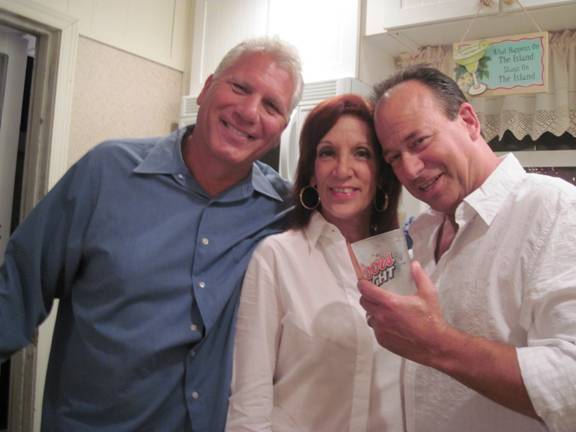 These three are up to no good……..
Charming – is this like wearing the lampshade?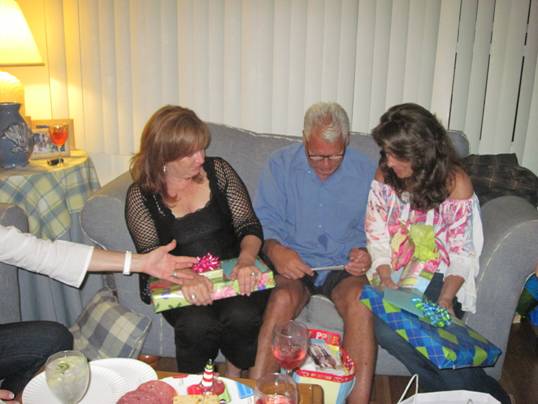 Open Presents time…
I'll show you mine if you show me yours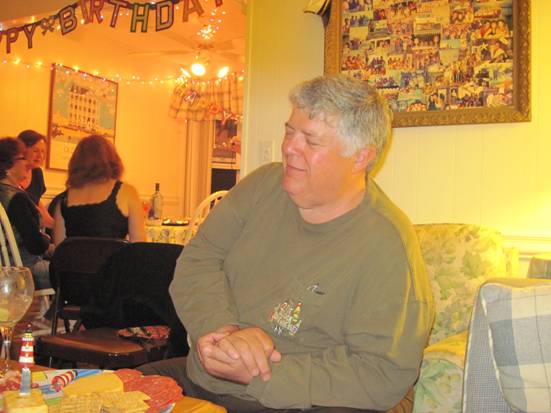 What a swell party……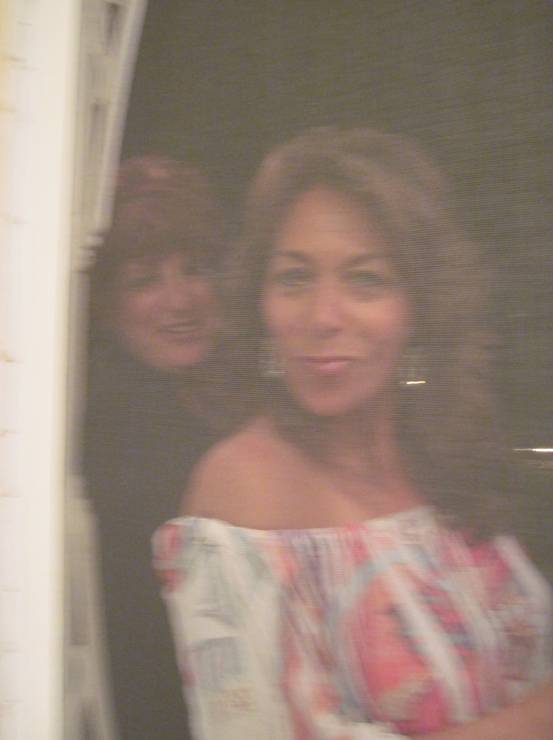 C'mon outside Boys, follow that sexy shoulder…….we're going to the Out….