ARTHUR LEM MEMORIAL KISMET SNAPPER DERBY
                                                     Photos by Jeannie & Bradlee
The 96 degree heat was almost unbearable to all but our intrepid fishers. 70 Jr. anglers participated and brought 31 snappers (Baby Bluefish) to scale. The derby waters were well chummed starting at 9:00 am by Weight Master Chris. Hence, the first Snapper was brought to scale at 10:06 by 6 year old Tess. The event ran from 10:00 am - to the "noon" fire house whistle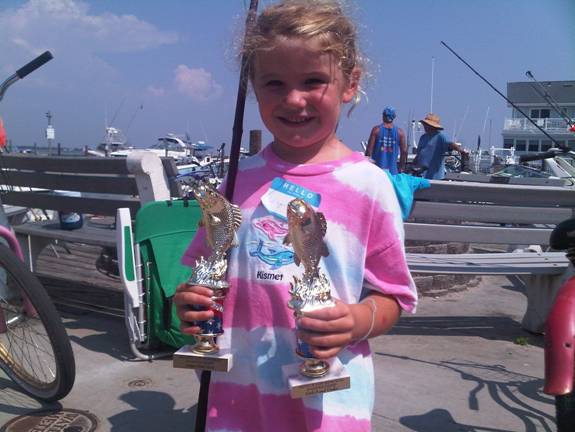 The biggest fish awards went to 6 year old Elizabeth who took top honors in both her age group and overall Biggest Fish taking home an arm full of trophies and prizes!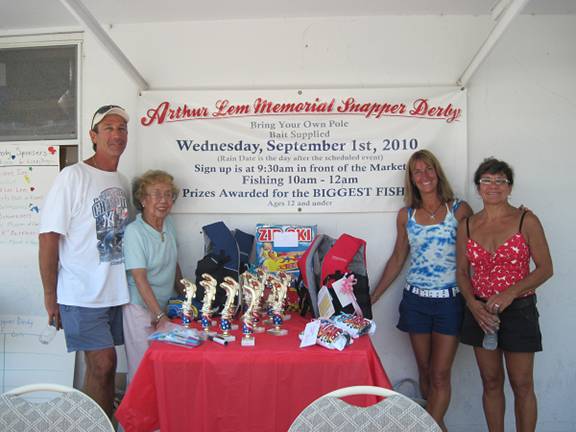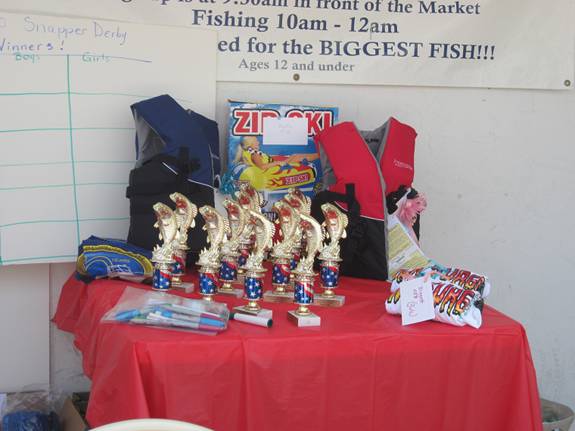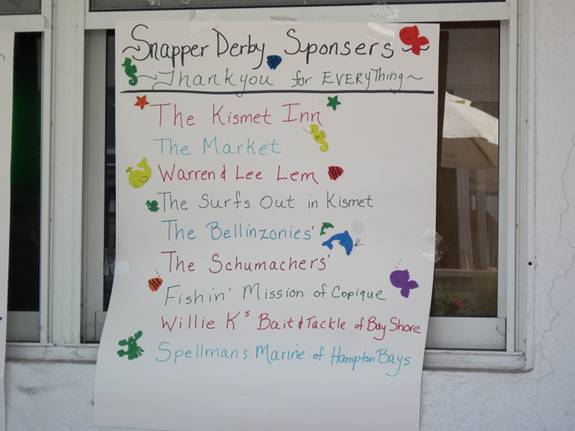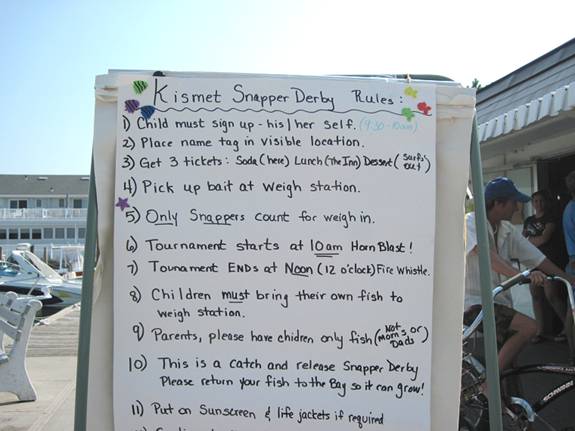 The always and forever indomitable Rose Lem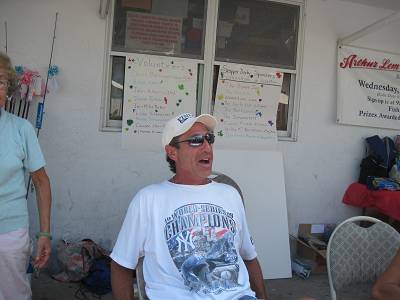 After hosting the drunk and talentless at the Talent show and  listening to his non stop hilarious commentary to the kids this IS a  man for all seasons and ages…just walk behind him for an  hour – a treat!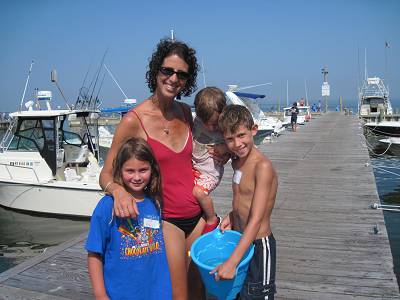 A fishing family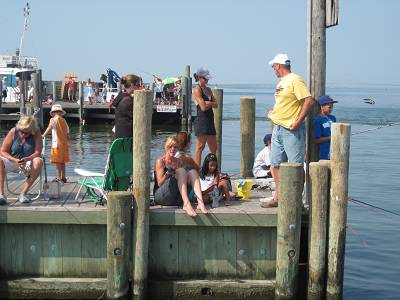 The grownups deserve a lot of credit in that heat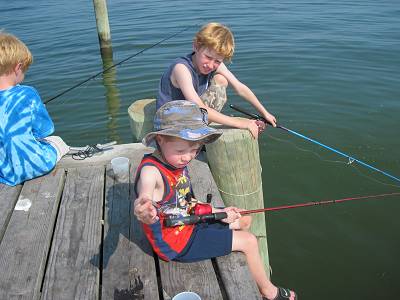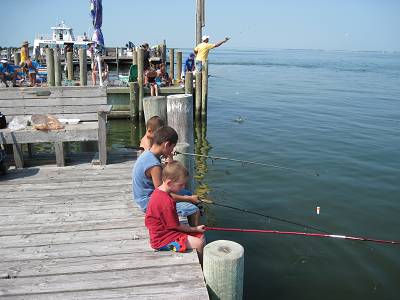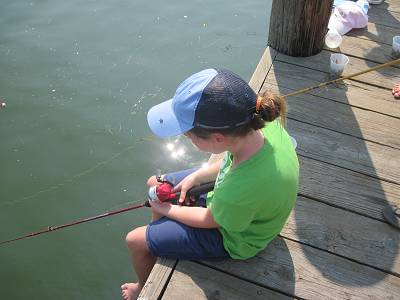 Total concentration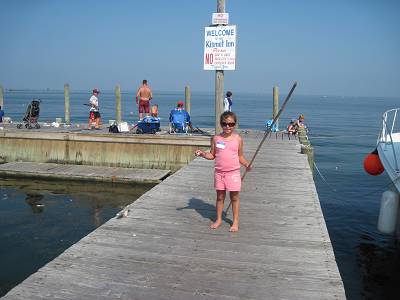 How'm I doing???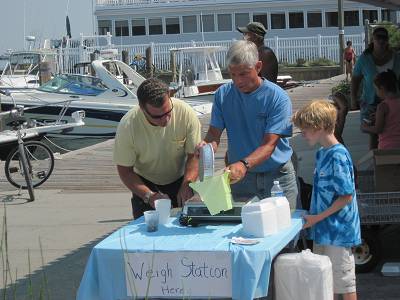 The weigh in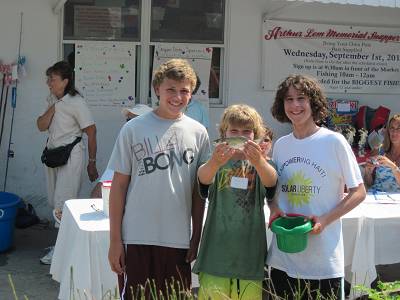 Look!!! I caught it!!!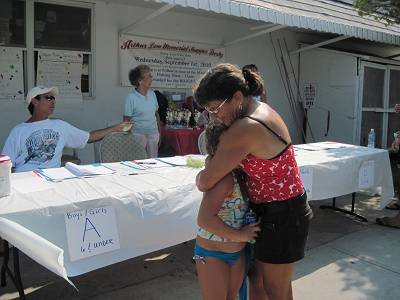 Awww, this poor child was so into it she stepped forward for a better angle and fell in! (I think she's more embarrassed than anything else)
AND THE WINNERS ARE……….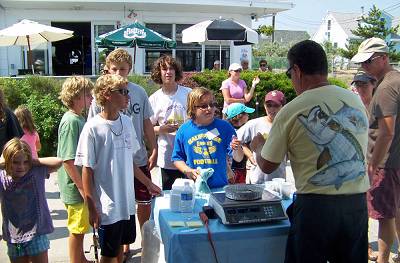 Final weigh in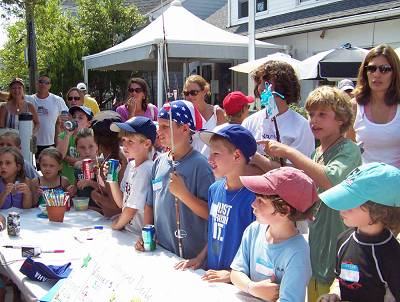 Now the wait……..
And the prizes are given out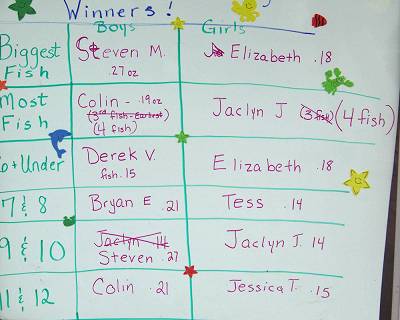 Other winner 10 y/o Steven. Also winners were Derek in the 6 y/o group, Bryane and Tess in the 7-8 y/o group, Seve & Jaclyn. Jacklyn also took top honors as top angler with the most fish caught (4)
Wrapping up the biggest in their age groups were 11 & 12 y/o Colin & Jessica
                                        Official information by Chris Bellinzoni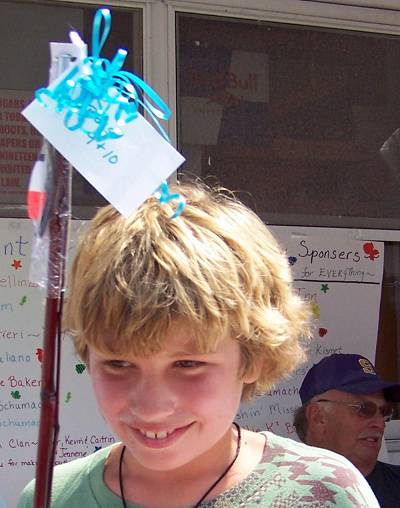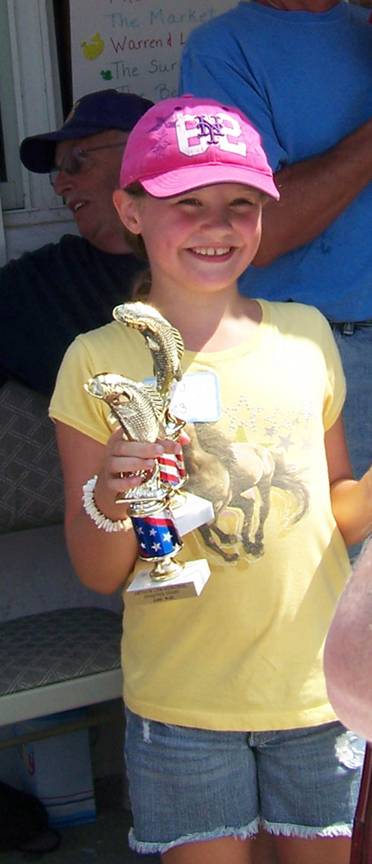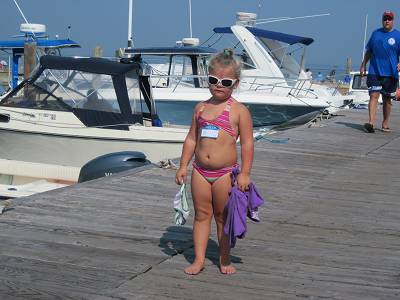 This isn't the bathing suit contest? Where's the beach?
Special thanks to Volunteers;
Rose Lem
Donna Julano
John Altieri
Jim & Millie Baker
Linda & Buddy Schumacker
The Crawson family
Special thanks also to the sponsors
The Kismet Inn
The Kismet Market
Surfs Out
The "Four Bells"
The Schumackers
Willie K Bait & Tackle
Spellmans Marine
Al Grover's Marine
the event is once again on Scheduled for next August.
MORE KISMET FISHING CONTESTS ON TAP
The 3rd Annual Grady-White Owners Tournament slated for Saturday October 16th for striped bass and Bluefish
Followed by the 18th annual Kismet Inn Striped bass & bluefish tournament Saturday October 23rd.
Contact the Inn for details on both Tournaments