KISMET KOLUMN AUG 10 '10
Henry Gates Memorial Clam Shucking,  Bob's Big Birthday, PJ PARTY at OUT. MUSIC at INN…and more
2010 Henry Gates Memorial Clam Shucking in Kismet
                        –photos and text by Bradlee White
            The 16th annual fund-raiser for the West Islip Breast Cancer Coalition (WIBCC) was, as always, hot, in every sense of the word.  In addition to major sponsors New York Automotive Giant (Atlantic Hyundai), Fire Island Ferries and Surf's Out, the event drew donations of food, beverages and prizes from over 100 businesses and individuals.  Scores of volunteers, spearheaded by WIBCC's Margaret Campise, Jane Mooney and Deborah Sommeso, worked tirelessly.    Binnie Steiner again organized the all-day tennis clinic (initiated by Warren Lem some years ago), enlisting the services of U.S. Tennis Association Pros Danny Burgess and 8 other volunteers Pros.  Although Warren was in Alaska, his mother Rose marked her 16th volunteer year.  Again, the children of Dynasty sold hand-made jewelry, raising money in memory of their grandmother.
            The venue benefited from a sleek redesign that opened more space for the milling crowds.  Everything was done outside from cooking to food and beverage service, to raffle sales and display.  Buddy again guided a number of pairs of small children through the paces of corn shucking.  Fire Chief Dom took over the MC chores.  DJ Brian Kelley spun lively music throughout . A number of the shuckers (all food service pros) suffered disqualifying cuts, this year including 2-time winner Pat Robinson.  Roger Holewimski beat out former Kismetian Gary L. by a few seconds to place his name on the newly designed trophy that will reside at Surf's Out.
            There were over 90 pink wrapped items in the Chinese Auction and well over 20 items, including a lot of sports memorabilia in the Silent Auction.  Patricia Golden won the Michaelob Mountain bike, Regina F. the Toshiba TV and Donnelly the Southwest Air Tickets.  Nancy, with WIBC, won over $1000 in the 50-50 raffle. Ed Steinmacher won a large Wagon of Cheer while Matt Barbara won the Hyundai car lease.  Again, a date with a designated Kismet bachelor of the season – this year, John Altieri – was auctioned off to a pretty and generous young lady.
Bradlee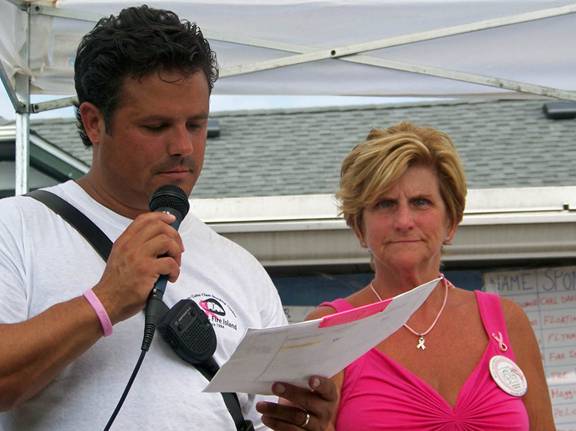 Margaret Campise – chair of event
Shucki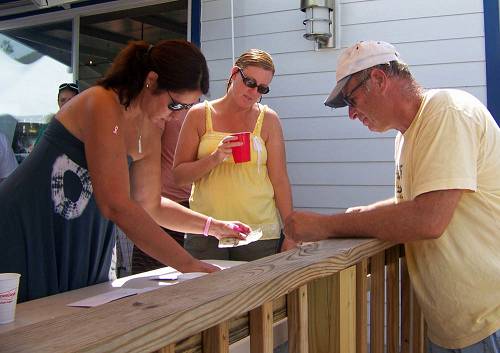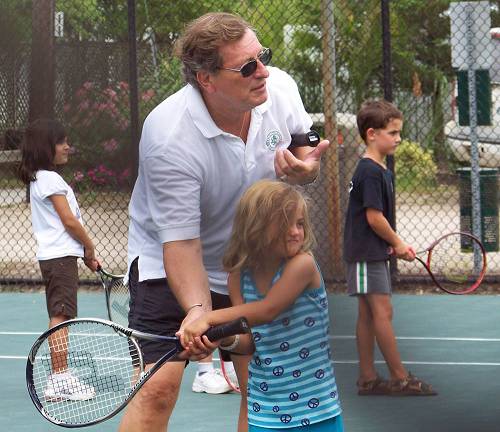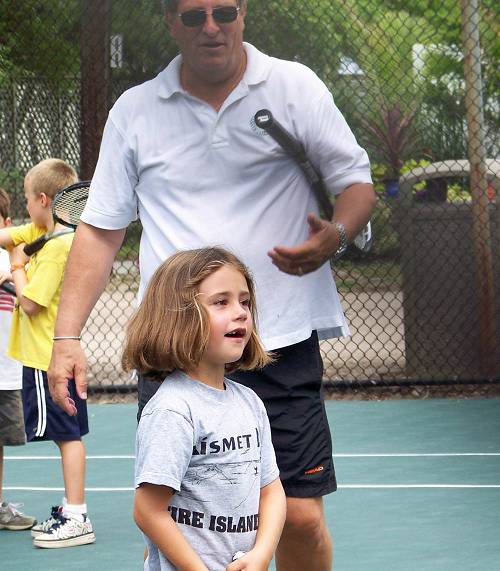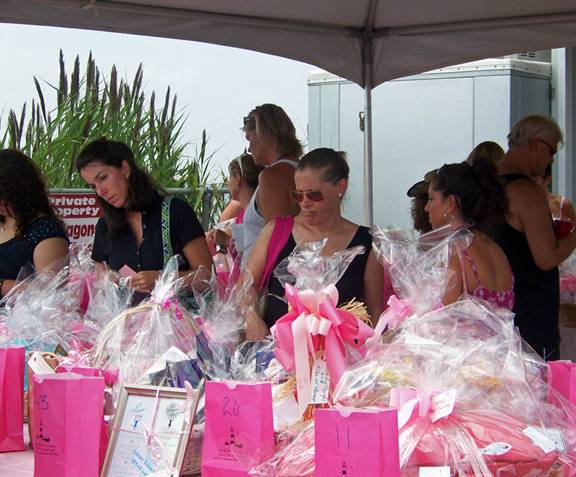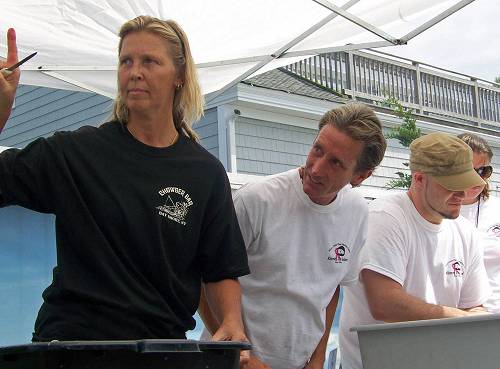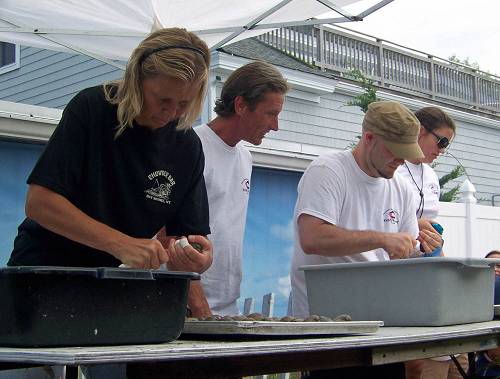 ng CONtyest/tennis 10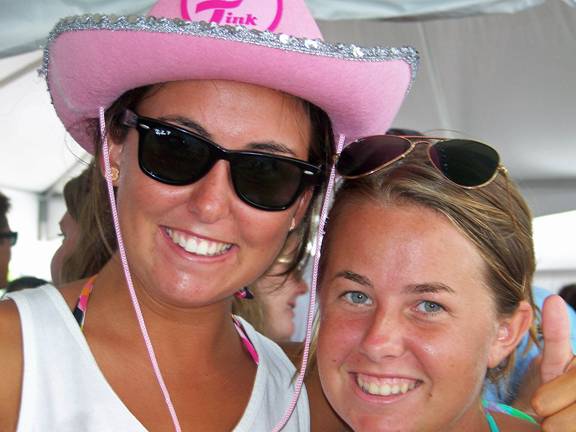 More pictures
By Jeannie
The one and only Rose Lem
the t shirts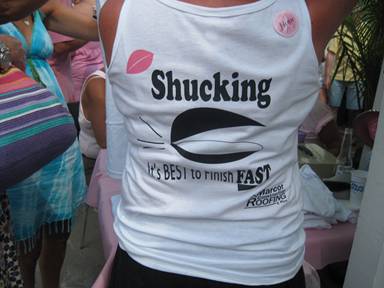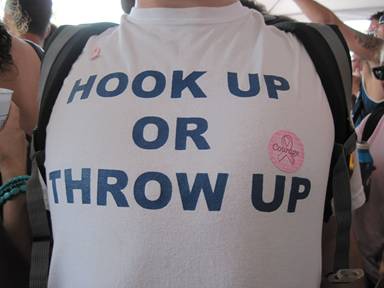 Nancy gets congratulatory kiss from mom after winning 50/50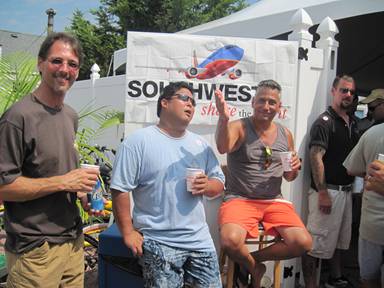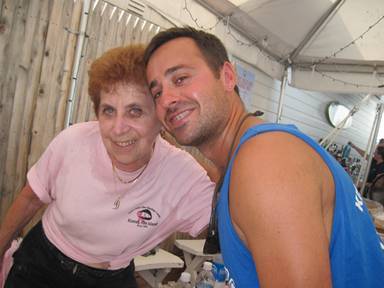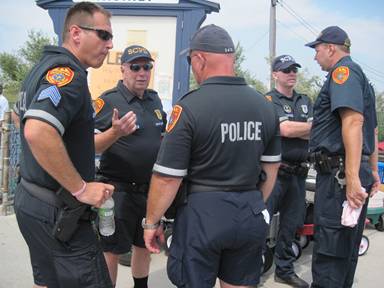 Our armed forces "working"……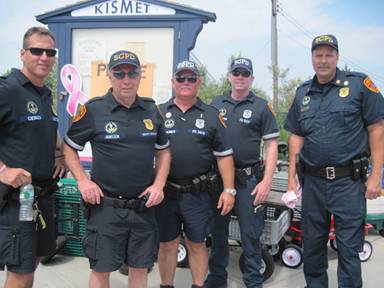 Oops! Look official guys!
Dinner at Joe & Joanie's
The kiddy table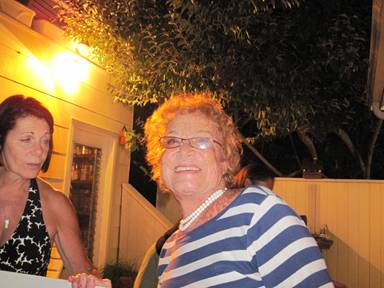 Took me 30 years to get invited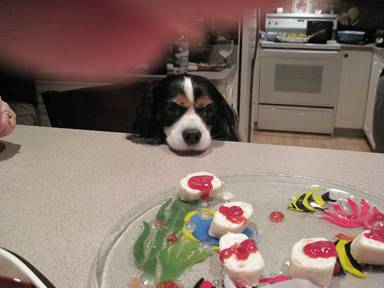 Who could resist this look
Proofing at the OUT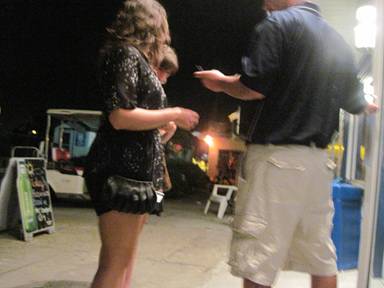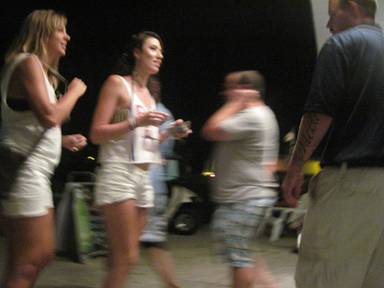 Whaddaya mean the picture doesn't look like  me?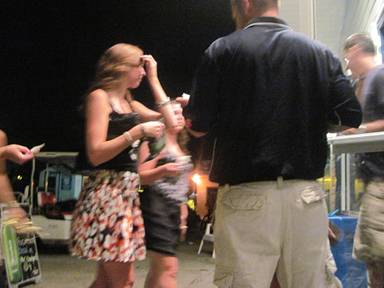 For…………………
 The PJ Party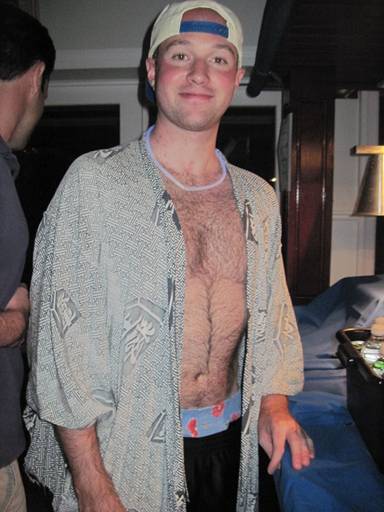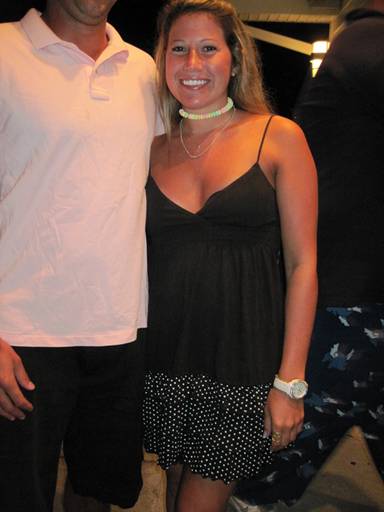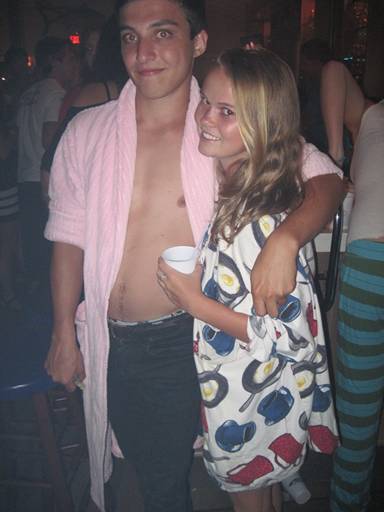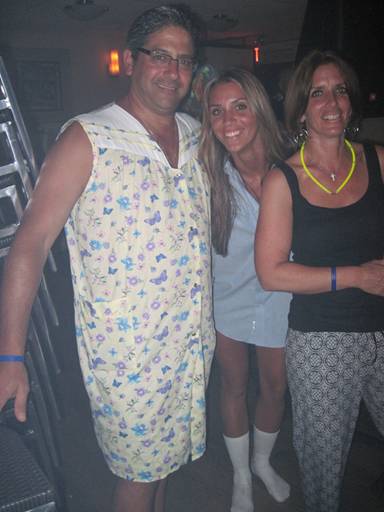 SNUGGLE UP!!!
My cub reporters……………
Happy 60th Birthday Bob – never looked better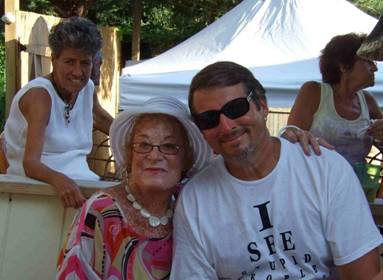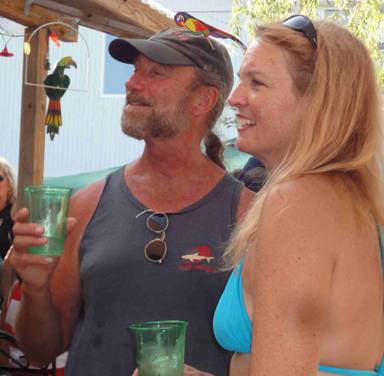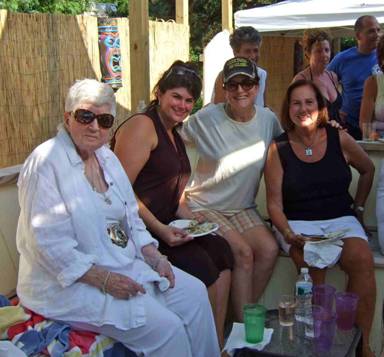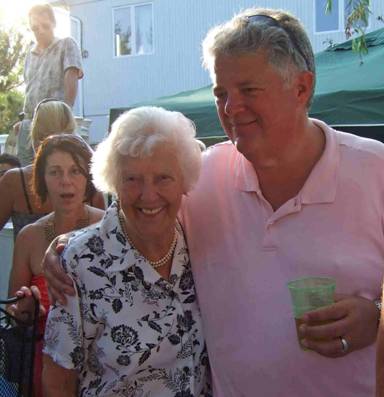 Bob and his Mom WW II veteran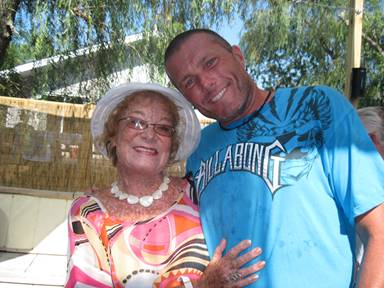 Look what I found!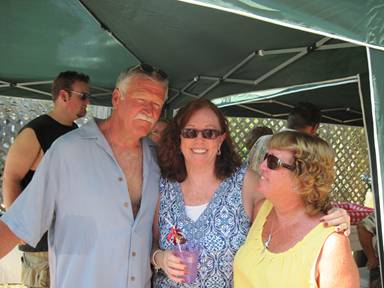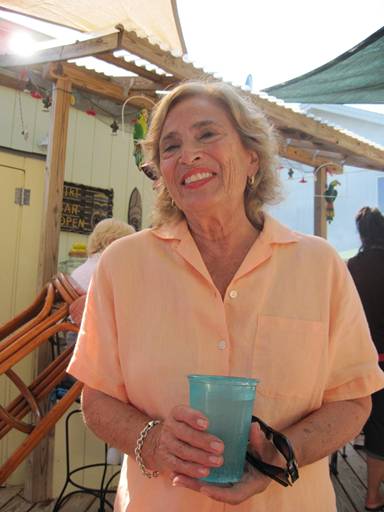 Friend Kevin – like a movie star
Good neighbors and friends Xanadus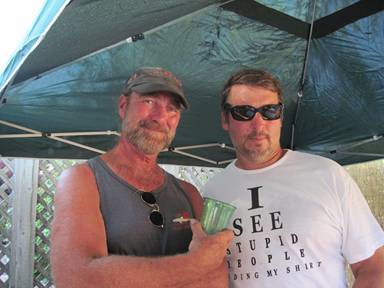 Icons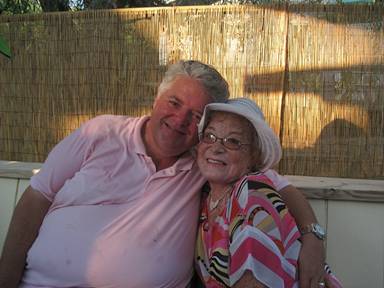 Thanks Geri for a great party
ENJOYING DON & WILEY at THE INN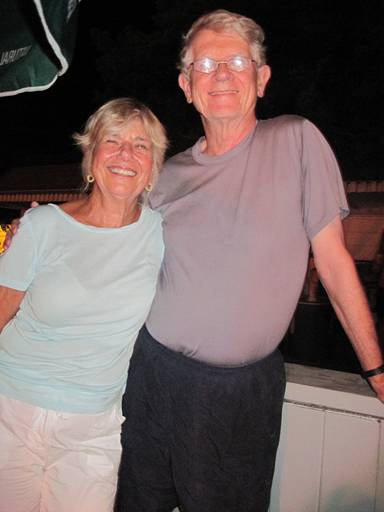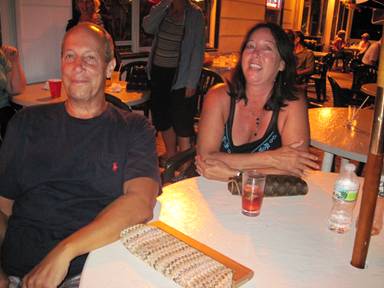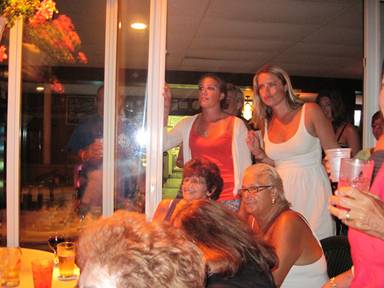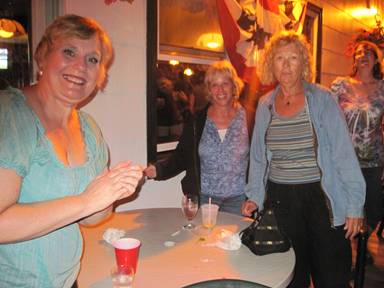 While inside The Cravins take over
with Boatel's Ken joining in
In a magic moment of musical eclipse the Cravens picked up on the songs Don & Wiley were playing outside on deck so they played in unison as one band packed up and  the other started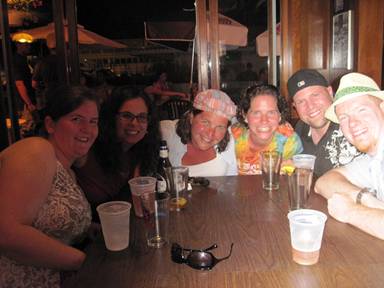 And the 'Oolies back from Mahagony concert in Atlantique