Home
---
ENTERTAINMENT
---
THE PARTY LINE
---
PHOTO GALLERY
---
GRAPEVINE
---
FEATURES
---
NEWS
---
ARCHIVES
---
Cherry Grove Arts Project
Fire Island Lighthouse Events
Ice Palace
Pines Arts Project
---
Bay Shore Ferry Schedules
Sayville Ferry Schedules
LIRR Train schedules
FireIslandNews.com
---

Fire Island Weather
National Seashore Activities
ISLAND BEACH REALTY ASSOCIATES

631-583-9500

4 BULKHEAD UNITS FOR SALE EXCLUSIVELY LISTED WITH ISLAND BEACH REALTY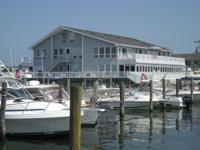 BEAUTIFUL 660 SQ FT, 1 BEDROOM + LOFT, SECOND STORY, BAY FRONT UNIT WITHJ MAGNIFICENT BAY, LIGHTHOUSE, AND SUNSET VIEWS. THIS UNIT HAS A/C, A 150 SQ FT DECK, AND A 25' BOAT SLIP IS INCLUDED. LISTING PRICE WAS $659,000. REDUCED FOR QUICK SALE $499,000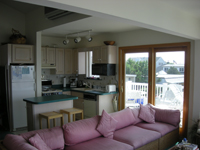 UPDATED STUDIO + LOFT, SECOND STORY CORNER UNITS FACING SOUTHWEST, A/C, GREAT CONDITION, 150 SQ FT DECK, AND A 25' BOAT SLIP. LISTED FOR $469,000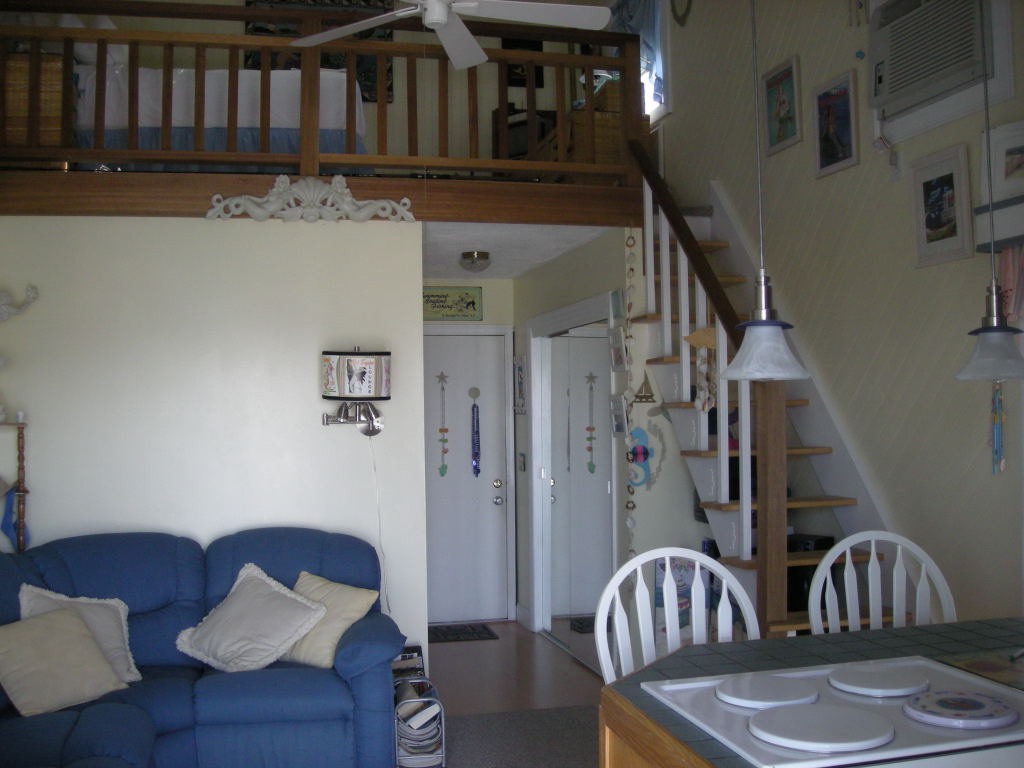 STUDIO WITH SCREENED PORCH, A/C, MURPHY BED, LIKE NEW CONDITION, WEST SIDE, 25' BOAT SLIP INCLUDED. LISTING PRICE WAS $449,000 REDUCED PRICE $425,000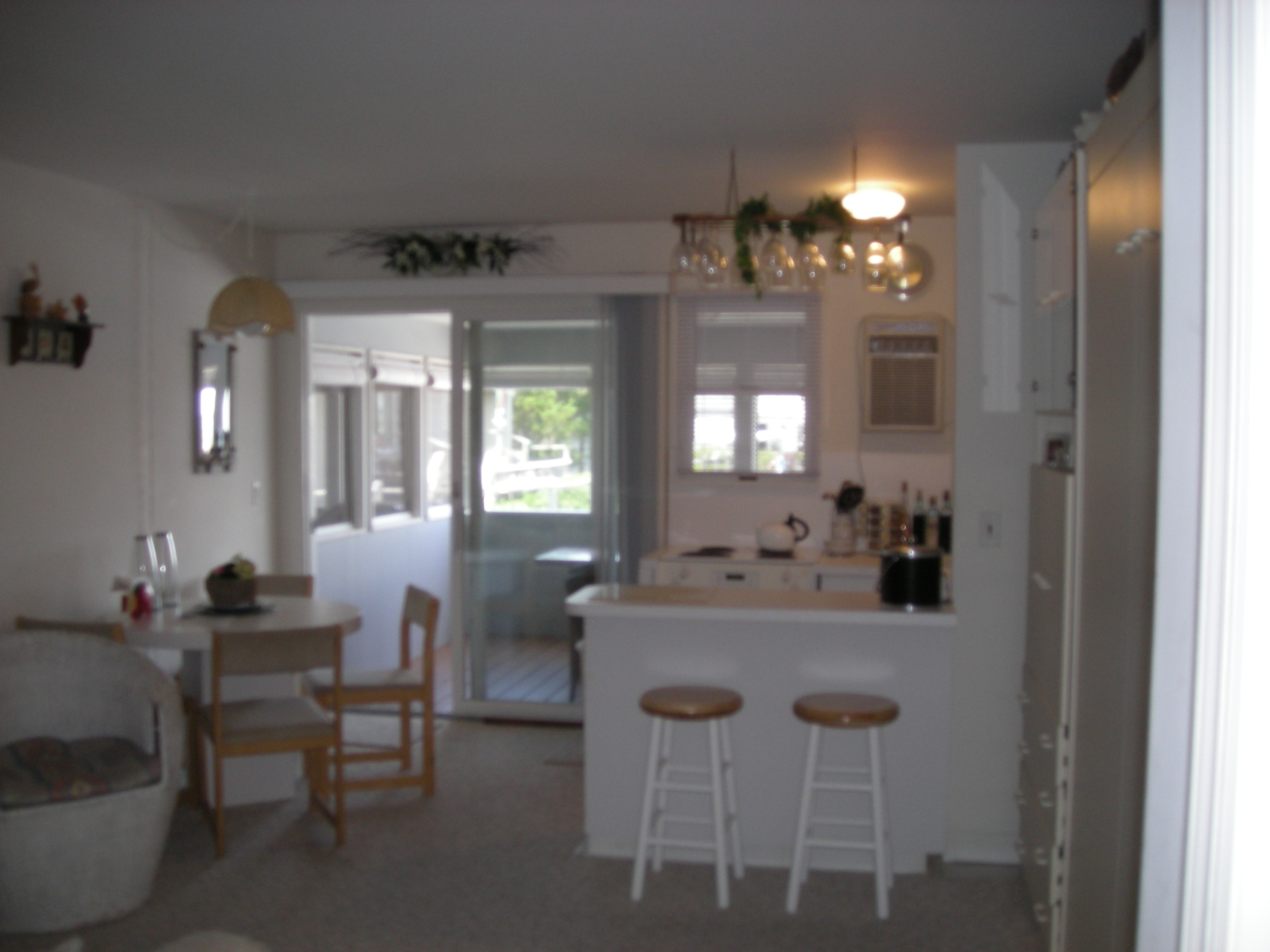 STUDIO WITH SCREENED PROCH, A/C, MURPHY BED, FURNISHED, EAST SIDE WITH EAST BAY VIEWS, 25' BOAT SLIP INCLUDED. LISTING PRICE $349,000 photo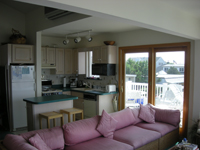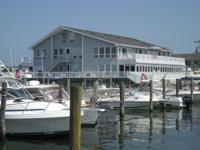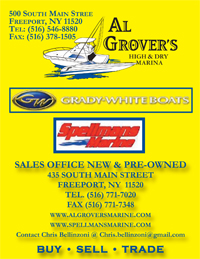 Al Grover's High and Dry Marina
500 South Main Street
Freeport, NY 11520
Tel : 516-546-8880
Fax : 516-378-1505
Contact J.C. Carpenter
Chris Bellinzoni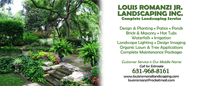 Louis Romanzi, Jr. Landscaping
429 Brooklyn Blvd
Brightwaters, NY 11718
631-968-8161
PAT the PAINTER
(baby on the way)
SMALL JOBS
HOUSE CLEANING
631-605-0825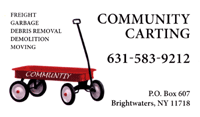 Lazybones Chiropractic
98 Oak Walk
Kismet, Fire Island
631-583-HELP (4357)

516-314-2131
516-313-4744
___________

Also offering chiropractic services at
475 Main St.
Farmingdale
516-752-1099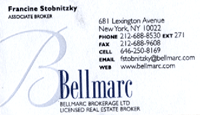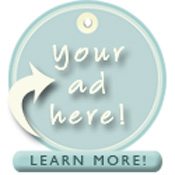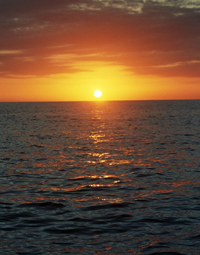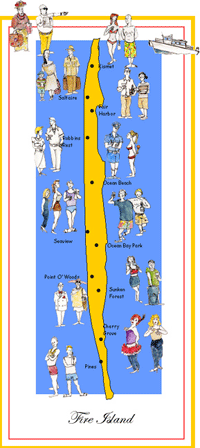 West Nile Update                             

                                                  By Bradlee White

With 11 cases in Suffolk County and 1 death it is time to revisit what we know about the West Nile Virus and what can be done to avoid it 

          There wasn't much public concern about the spread of West Nile Virus this past summer.  However, ongoing weekly monitoring of mosquitoes and birds by the Fire Island National Seashore (FINS) and subsequent testing at State Department of Health (DOH)  labs in Albany found infected mosquitoes in the Carrington Tract (between the Pines and Cherry Grove) in late August.  FINS issued alerts August 31 and a press release on September 14th.  At the request of the Pines and under a letter of authorization with FINS, Suffolk County Vector Control sprayed Pines walkways on September 16th.  Paula Valentine, FINS spokesperson, said there were no infected birds found.  DOH reported 37 cases of West Nile in the state on September 1, all on Long Island or in New York City with 7 in Suffolk County.  By September 30, Suffolk Commissioner of Health James L. Tomarlen, M.D. reported 11 cases with one death. 

          Spraying is over for 2010 and will resume in May, 2011 as necessary.  Since the season for West Nile transmission runs through November 1, and considering the amount of rain in the last two weeks, it is time to revisit what we know about the West Nile Virus and what can be done to avoid it.  The probabilities of contracting and being seriously affected by the disease are very low for people in good health.  According to sources ranging from the Suffolk County Department of Health to Citizens Campaign for the Environment (CCE), only 20% of those infected will develop clinically noted symptoms ranging from mild flu-like aches to high fever and even disorientation in severe cases.  The onset of the disease is 3-15 days.

          FINS, State Health department sources and environmentalists agree that wide-spread spraying should be reserved for a "last resort" when there is imminent risk to human health.  CCE states "there is no significant credible scientific evidence pesticide spraying is an effective method."  There are a number of fairly simple actions we can all take.  Report any dead of dying birds to the Health Departments hotline at 631-787-2200.  Get rid of any standing water such in septic systems, buckets, flower pots, tarps and bird baths.  

            Of course, large areas of Fire Island are by definition "wet" lands:  we have to rely on other precautions as well.  Using repellent with an ingredients registered and approved by the Center for Disease Control such as DEET (at least 30%) or Picaridin or biopesticide repellents such as Oil of Lemon Eucalyptus or PMD and IR3535 which are derived from natural materials, fixing or taping torn window screens, avoiding being outside between dusk and dawn and wearing long sleeves, long pants, socks and closed shoes when possible should reduce the chances of bites.  Finally, the coming colder temperatures will soon end the problem for 2010.