Home
---
ENTERTAINMENT
---
THE PARTY LINE
---
PHOTO GALLERY
---
GRAPEVINE
---
FEATURES
---
NEWS
---
ARCHIVES
---
Cherry Grove Arts Project
Fire Island Lighthouse Events
Ice Palace
Pines Arts Project
---
Bay Shore Ferry Schedules
Sayville Ferry Schedules
LIRR Train schedules
FireIslandNews.com
---

Fire Island Weather
National Seashore Activities
ISLAND BEACH REALTY ASSOCIATES

631-583-9500

4 BULKHEAD UNITS FOR SALE EXCLUSIVELY LISTED WITH ISLAND BEACH REALTY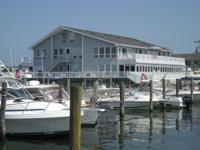 BEAUTIFUL 660 SQ FT, 1 BEDROOM + LOFT, SECOND STORY, BAY FRONT UNIT WITHJ MAGNIFICENT BAY, LIGHTHOUSE, AND SUNSET VIEWS. THIS UNIT HAS A/C, A 150 SQ FT DECK, AND A 25' BOAT SLIP IS INCLUDED. LISTING PRICE WAS $659,000. REDUCED FOR QUICK SALE $499,000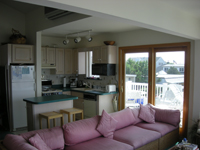 UPDATED STUDIO + LOFT, SECOND STORY CORNER UNITS FACING SOUTHWEST, A/C, GREAT CONDITION, 150 SQ FT DECK, AND A 25' BOAT SLIP. LISTED FOR $469,000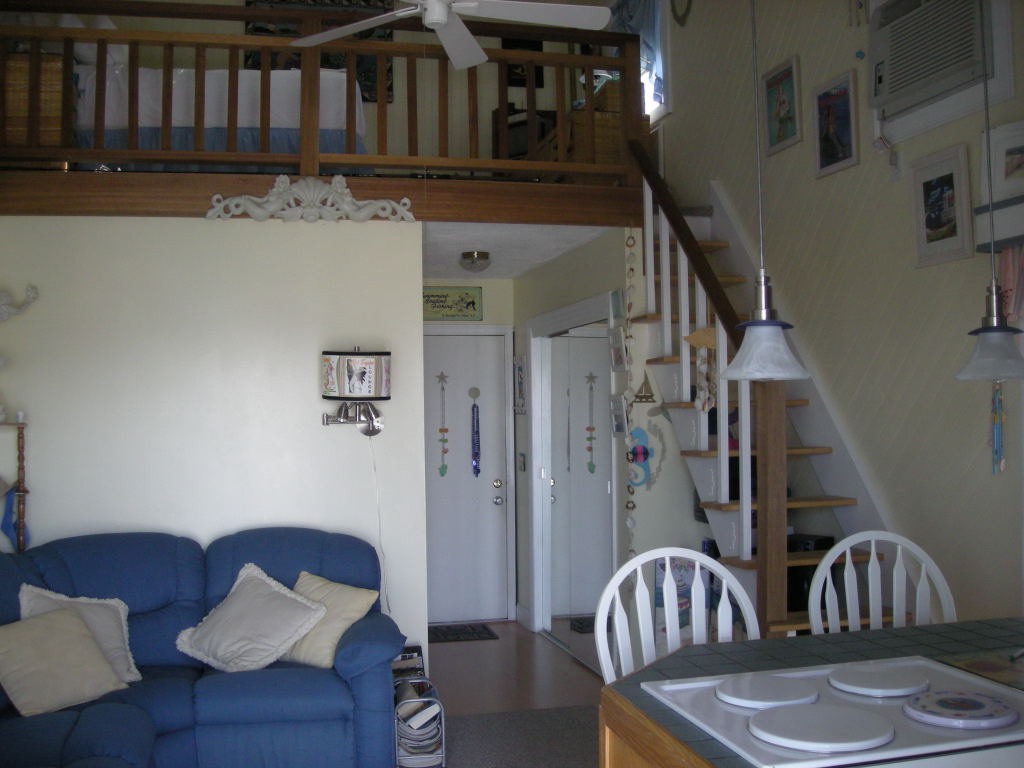 STUDIO WITH SCREENED PORCH, A/C, MURPHY BED, LIKE NEW CONDITION, WEST SIDE, 25' BOAT SLIP INCLUDED. LISTING PRICE WAS $449,000 REDUCED PRICE $425,000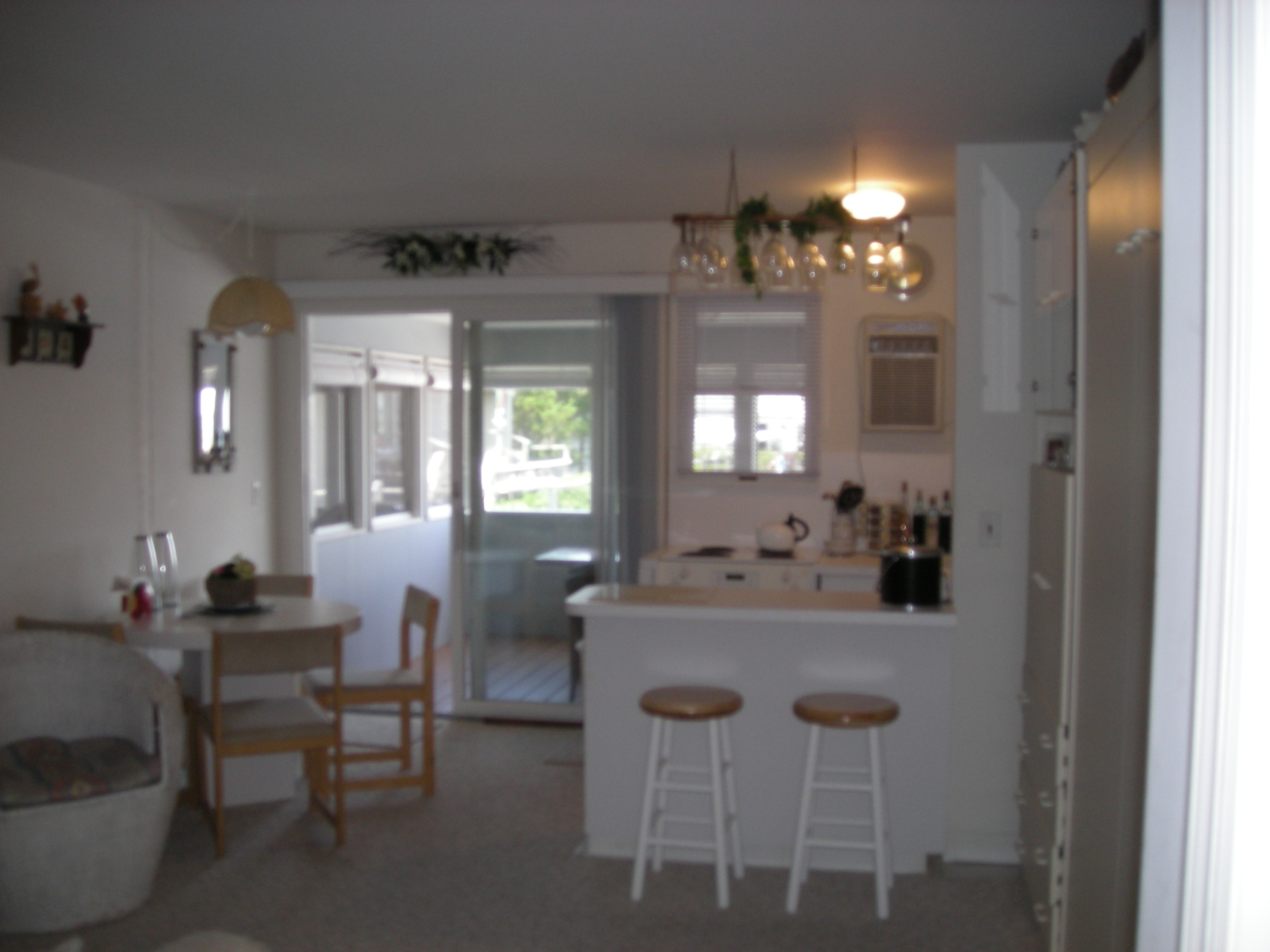 STUDIO WITH SCREENED PROCH, A/C, MURPHY BED, FURNISHED, EAST SIDE WITH EAST BAY VIEWS, 25' BOAT SLIP INCLUDED. LISTING PRICE $349,000 photo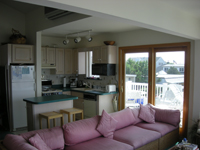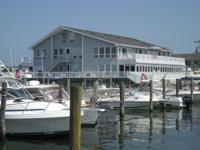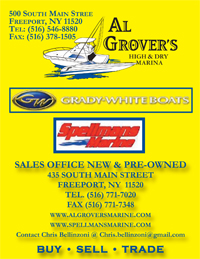 Al Grover's High and Dry Marina
500 South Main Street
Freeport, NY 11520
Tel : 516-546-8880
Fax : 516-378-1505
Contact J.C. Carpenter
Chris Bellinzoni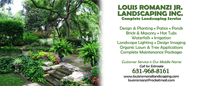 Louis Romanzi, Jr. Landscaping
429 Brooklyn Blvd
Brightwaters, NY 11718
631-968-8161
PAT the PAINTER
(baby on the way)
SMALL JOBS
HOUSE CLEANING
631-605-0825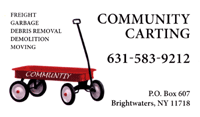 Lazybones Chiropractic
98 Oak Walk
Kismet, Fire Island
631-583-HELP (4357)

516-314-2131
516-313-4744
___________

Also offering chiropractic services at
475 Main St.
Farmingdale
516-752-1099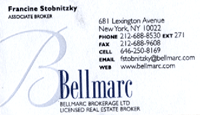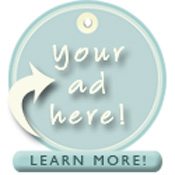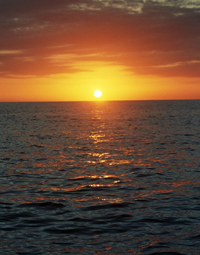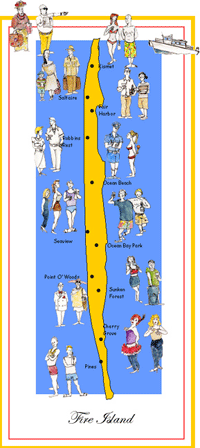 ENEMIES AMOUNG US: An Investigative Report.

Part One.
By Tony Manzo
Illustration by Bret Schlessinger
Home-grown terrorist cells comprised entirely of the elderly and infirm, the thrombotic and re-valved are spreading from Miami across America like poison from a central source.

Their objective is the destruction of our very way of life.
The director of the FBI's Extreme Threat Division spoke to me at his office in Quantico, Virginia, on condition of anonymity.

His voice was altered by frequent intakes from a tank of helium; the feather boa he had wrapped about his face further concealed his identity.

He could have been anyone.
"Last year we tracked new cells of seniors in Mobile, Alabama.

Recent reports have confirmed their presence in Lexington, Kentucky.

We think they were attracted to Lexington by the good weather, the thoroughbred racing and the easy availability of horse Viagra.

We think they'll move further north, we think they've become emboldened."
Emboldened

.

What patriotic American would hear the word and not experience a fearful flutter of the anus.
Gauge the threat, consider this shocking statistic: the largest and fastest growing segment of the American population, besides fat people with type 2 diabetes, is the Senior Citizen (Senior Citizen defined as anyone who knows the lyrics to "Who's Sorrow Now").
"They have the resources to destroy, they have the time – God knows – and they have the organization."

The interview was drawing to a close; the director's voice, once stratospherically fluty, had deepened to a serrated basso profundo.

Clearly, he was running out of gas.
What had happened to these aged citizens of America, our beloved aunts and uncles, our grandmothers and grandfathers, these people we cherish and avoid?

What could have turned them savage?

I had to know.

But how?
Suddenly an image of cousin Ralph swam up into memory, offering me a clue.

Dead now from a terrible fall, he had been hailed by his Brethren of the Stamp as the finest Notary Public who ever drew a breath.

Legend has him authenticating documents blindfolded by merely smelling the signatories.
"Remember," he once informed me, apropos of nothing, for such was his curious turn of mind, "It's hard to have a sincere relationship with someone once they know how you really feel about them."
I would disguise myself! I would dress as they do, mangle idioms as they do, take their daily rosary of pills.

Hiding in plain sight, I would join a terrorist cell and become the enemy!

I sent up a prayer of thanks to cousin Ralph, and not for the first time wondered what greatness this sensation seeker would have achieved if only he had employed his scintillate Apollonian perspicacity to compare the height of the cliff to the length of his bungee.
Where to start...
The director had intimated a new cell may be forming on a barrier beach off the eastern end of Long Island, and that secret interrogation chambers were being constructed under a store on the Miracle Mile, in Filene's Basement's basement.
I booked a flight to New York and was winging north next day to consult a friend, a theatrical cosmetologist highly regarded in the entertainment industry for her ability to make Tom Cruise look like an Earthling.

Transforming me into a septuagenarian would be child's play for her.
Getting a convincing wardrobe, however, was a problem.

If there's a place that specializes in clothing for the elderly, I couldn't find it.

Size 44 Sans-a-Belt slacks made to be worn directly beneath the arm pits must come from somewhere.

And the brown orthotic shoes oldsters favor, vaguely like sneakers, but plumped high and wide at the toe to accommodate deformities: I defy you to locate a pair this side of the Twilight Zone.
In the end, I eschewed specificity of style for general impression, and settled on a pant and shirt ensemble so vivid in pattern, so mouth-wateringly lime in color that it would be ridiculous to assume anyone encased in it was under 75 years of age.

Or sane.
Bags packed with theatrical make-up, prosthetic devices (chins, wattles, tufts of extrusive nasal hair, etc.) and instructions on their application, I took a train to mid-island, then a ferry to Cherry Grove; from there a water taxi would deliver me to a small hotel just east of Ocean Beach.
Perusing "A History of the Great South Bay" on my journey, I learned that "Fire Island" derives from the Nagattonic Indian phrase "Freggah Eyelis," which means "flamboyant [or flaming] homosexual."

The tribe, indigenous to the barrier beach, circa 1670, were warriors "notable for their ornamental body piercings and superb physical conditioning.

The Nagatonnics would routinely prance thirty miles into battle."

Though one may quarrel with the author's verb selection, it seems, somehow, so right.
The hotel was a large house that probably devolved into a hotel over time.

The décor was Maritime, and the theme almost farcically stressed: lobster pots, blow fish in rictus, derelict anchors, harpoons and conch shells were everywhere.

Sitting in the lobby was like drowning with furniture.
I entered my room and ruminated... Terrorists.

American terrorists... A crescent moon lay among wet stars in a cloudless sky.

I didn't much care.

And if the ocean didn't care, if it shrugged its broad blue shoulders, we'd be dead... Old American terrorists... One budgets for some eccentricities in the elderly (my grandmother once put her false teeth in backwards and nearly bit herself to death), but these fanatics were strategic, calculating, lethal.

The Director of the FBI's Extreme Threat Division suggested that the mortgage crisis may have been precipitated by their minions on Wall Street, co-conspirators they had bought with their vast collective wealth... Did they intend to dismantle the imperial presidency of incurious George and his brutal Plutocracy?

In lieu of anyone else rushing the barricades, perhaps they took it upon themselves to

fight.
I would face them tomorrow.

Tonight I would live for pleasure.
There were women in the lobby bar, loamy, luscious women.

I descended the stairs, dazzling in a white sea cotton shirt and matching shorts, feet clad in irreproachable Gucci loafers.

The women turned to me, as I knew they would, and the sap rose in my loins.
As it turned out, the sex I had that evening was so fantastic there were moments I actually wished I wasn't alone.
Check these pages for the shattering conclusion of "Enemies Among Us," Part Two.


<![if !supportLineBreakNewLine]>
<![endif]>