Home
---
ENTERTAINMENT
---
THE PARTY LINE
---
PHOTO GALLERY
---
GRAPEVINE
---
FEATURES
---
NEWS
---
ARCHIVES
---
Cherry Grove Arts Project
Fire Island Lighthouse
Ice Palace
Pines Arts Project
---
Bay Shore Ferry Schedules
Sayville Ferry Schedules
LIRR Train schedules
---
Fire Island Weather
National Seashore Activities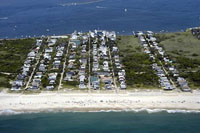 ISLAND BEACH REALTY ASSOC. INC
We are Kismet's # 1 Real Estate Broker for sales, rentals, and service.
Check out our current listings for sales and rentals at Island Beach Realty com.
Or call 631 583 9500 and ask for Sam or Rusty.
PAT the PAINTER
(baby on the way)
SMALL JOBS
HOUSE CLEANING
631-605-0825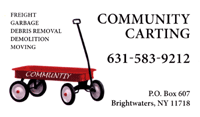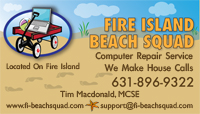 Lazybones Chiropractic
98 Oak Walk
Kismet, Fire Island
631-583-HELP (4357)

516-314-2131
516-313-4744
___________

Also offering chiropractic services at
475 Main St.
Farmingdale
516-752-1099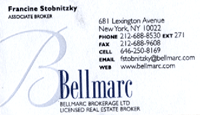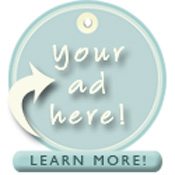 Letters to the editor:

Subject: BLesso interview "We are careful to preserve the great traditions of the Pines, not to make it more expensive and to change only the things that people were unsatisfied with … So far, all of our establishments have been crowded and everyone seems overwhelmingly happy with the changes.."
what is the real response at the Pines?

We were all very dubious/concerned about any changes.But the fact that Andrew was part of it, and the fact that they really did try to seek input, made it a little easier to try and be trusting.So far, things have been great. The new stuff looks terrif, and everything has been hopping. Of course, what other options are there? Haha!I mean, a coupe, years back when the last owners changed the Pavillion and the High Tea space (all aesthetically lessened), everyone was bummed…but where else is there to go?So far these have been much better/smoother…Have posted a link on my Facebook page so all my queers can read it.
: ) Michael S. Borowski

I just spent a pleasant hour looking thru your latest newsletter. Time well spent! It was a lot of fun, very informative, and you captured much of the happy spirit behind the various stories and festivities.

Thanks for all your good work--keep bringin' it on -- Bob Freiberg!

Jeannie, Just saw a picture of a friend that I have not seen in many, many years. I am not sure of how I got into your website, but I am glad I did. His name is Dominic DiSantis and I met him in 1959. That same year we and several of his friends went to Fire Island. I was a great place and It brought back such wonderful memeries. After 35 years of living in New York I moved back to San Antonio, Texas to be back with my family.
Thank you, Al Gonzales

Jeannie, I am truly astounded by your project. It is a historical chronicle of a segment of life at the turn of this century. And photographer as well. How often is it updated? What happens during the winter months? What equipment must you now have? Who makes the changes in the website, you or the web designer? Whomever does a fine job. How do you set advertising rates and has it been at least break even? I wish you considerable good fortune. Keep up the good work, Merle

I received the wonderful Webzine you've put together...loved it...especially since the F.I. News is a monthly now. I got the one about the new Surf's Out, and subscribed to your 'zine... Wish i was there...but may be in late August.
Richard Watherwax
Key West
Kismet Veteran since 1965

Louise sent me the "Webzine" which I didn't know existed. Well written and fun to read. Brings back fond memories of "been there done that " Congratulations !
I was pleased to read that Angie had such a great send-off .
Regards Liz Holt

nice edition. I'm so pleased to see all the advertisers you have. You clearly have worked very hard to get The Sun to be a first class publication. Congratulations!!!
Keep up your good work. Roz S.

---











Click on the poster to enlarge


Click on the poster to enlarge






JOIN US AT THE THIRTY-EIGHTH ANNUAL
FAIR HARBOR PINE WALK FAIR
Saturday, July 3rd from 11–6 pm.
ONE DAY ONLY!
raindate of Sunday, July 4th

You'll see your favorite vendors plus several new exhibitors with exciting products. Whatever your interests are – jewelry, pottery, photography, painting, clothing for children and adults, handbags, fused glass, mosaics, soaps, pareos, scarves, sunglasses, etc.– we have the goods.
SILENT AUCTION
begins at 11 a.m. and ends promptly at 6 p.m
NY Restaurants
An American Bistro, Artisanal, Beacon, Bistro Vendome, BRGuest,
Caffe Grazie, Café Loup, Café Luxembourg, Calle Ocho, Chef Ho's,
Chow Bar, Cornelia Street Café, F.illi Ponte, Five Napkin Burger,
Fulton, Gigino Trattoria, Gigino at Wagner Park, Gramercy Tavern,
Hillstone (formerly Houston's), Jean Georges, Le Cirque, Luke's,
Mercer Kitchen, Odeon, Palm, Perry Street, Remi, Robert,
Rouge Tomate, Sarabeth's, SD 26, Sea Horse, Spice Market, Taste, Toast, Waverly Inn, Woolworth Tower, Zengo.
Locals
Bocce Beach, Castaway, Cap'n Bills, Hideaway, Island Mermaid.
Kismet Inn, Le Dock, Maguire's, Nicky's, Rachels, Surf's Out,
Southside Inn.
Miscellaneous
Bacardi Rum, Inside the Actor's Studio, Joyce Leslie Clothing,
Lia Schorr Spa, Red Wagon from Corliss-on-the-Bay,
Sandra Cameron Dance Center, Sortesele Santi Pinot Grigio,
Soulcycle, Tommy Bahama Rum, Zachy's.
Theater Groups & Shows
Ars Nova, Atlantic Theater Company, Carnegie Hall, "Fela",
59E59 Theatres, "La Cage Aux Folles", "Lend Me A Tenor",
Manhattan Theatre Club, "Mamma Mia". New York City Center.
Public Theater, "Rock of Ages", "The Thirty-Nine Steps", Women's Project.
And, of course, New York Giants, Knicks and Mets tickets!




Jeanne Lieberman, Publisher

---



Publisher's note: this publication is indeed work intensive and currently more a labor of love than money so advertisers are welcome

---

Jeanne Lieberman is editor of Theaterscene.net