Home
---
ENTERTAINMENT
---
THE PARTY LINE
---
PHOTO GALLERY
---
GRAPEVINE
---
FEATURES
---
NEWS
---
ARCHIVES
---
Cherry Grove Arts Project
Fire Island Lighthouse Events
Ice Palace
Pines Arts Project
---
Bay Shore Ferry Schedules
Sayville Ferry Schedules
LIRR Train schedules
FireIslandNews.com
---

Fire Island Weather
National Seashore Activities
ISLAND BEACH REALTY ASSOCIATES

631-583-9500

4 BULKHEAD UNITS FOR SALE EXCLUSIVELY LISTED WITH ISLAND BEACH REALTY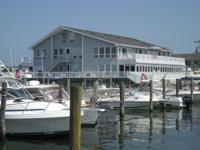 BEAUTIFUL 660 SQ FT, 1 BEDROOM + LOFT, SECOND STORY, BAY FRONT UNIT WITHJ MAGNIFICENT BAY, LIGHTHOUSE, AND SUNSET VIEWS. THIS UNIT HAS A/C, A 150 SQ FT DECK, AND A 25' BOAT SLIP IS INCLUDED. LISTING PRICE WAS $659,000. REDUCED FOR QUICK SALE $499,000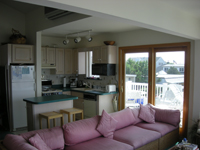 UPDATED STUDIO + LOFT, SECOND STORY CORNER UNITS FACING SOUTHWEST, A/C, GREAT CONDITION, 150 SQ FT DECK, AND A 25' BOAT SLIP. LISTED FOR $469,000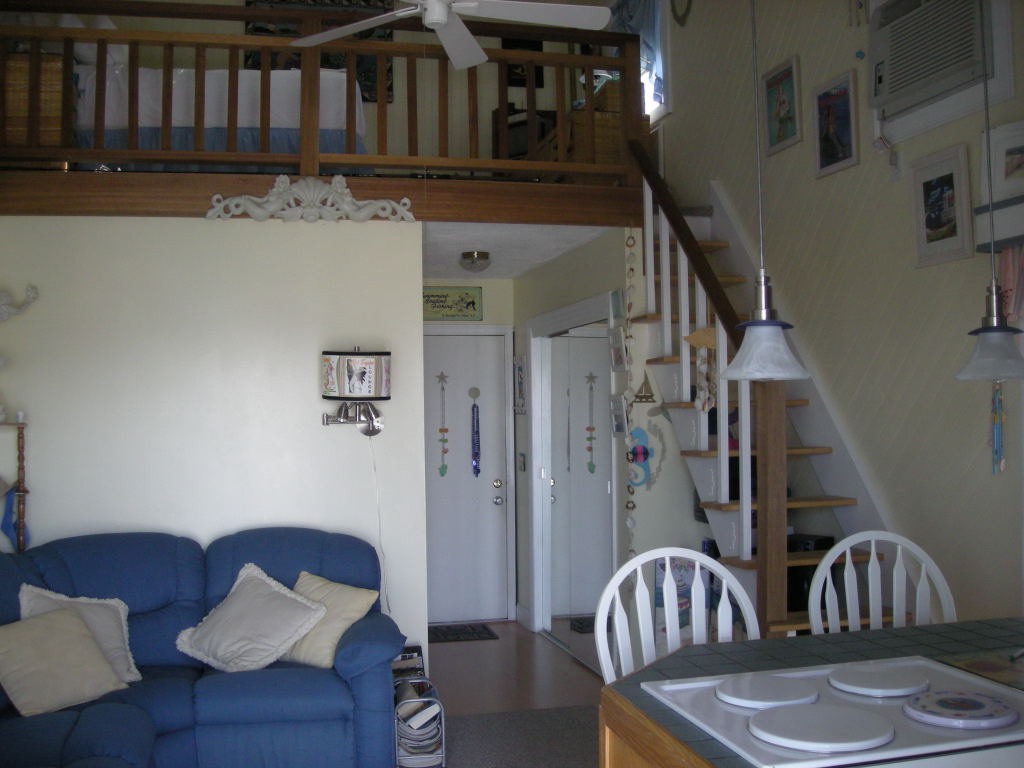 STUDIO WITH SCREENED PORCH, A/C, MURPHY BED, LIKE NEW CONDITION, WEST SIDE, 25' BOAT SLIP INCLUDED. LISTING PRICE WAS $449,000 REDUCED PRICE $425,000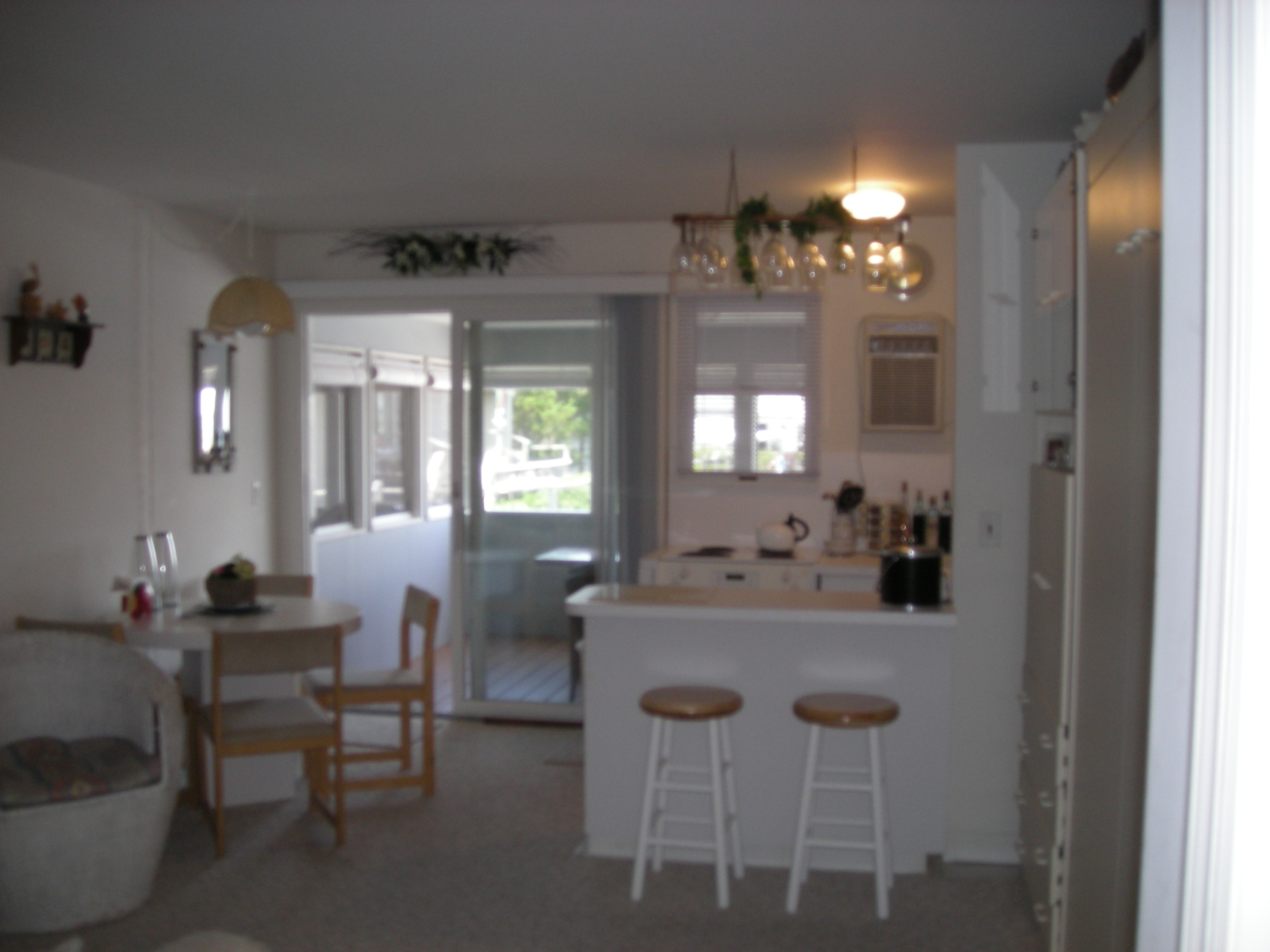 STUDIO WITH SCREENED PROCH, A/C, MURPHY BED, FURNISHED, EAST SIDE WITH EAST BAY VIEWS, 25' BOAT SLIP INCLUDED. LISTING PRICE $349,000 photo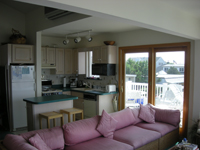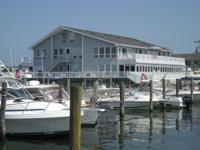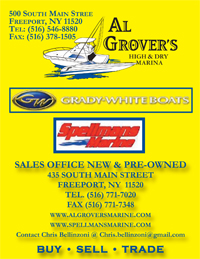 Al Grover's High and Dry Marina
500 South Main Street
Freeport, NY 11520
Tel : 516-546-8880
Fax : 516-378-1505
Contact J.C. Carpenter
Chris Bellinzoni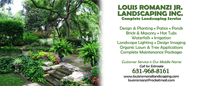 Louis Romanzi, Jr. Landscaping
429 Brooklyn Blvd
Brightwaters, NY 11718
631-968-8161
PAT the PAINTER
(baby on the way)
SMALL JOBS
HOUSE CLEANING
631-605-0825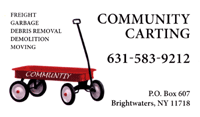 Lazybones Chiropractic
98 Oak Walk
Kismet, Fire Island
631-583-HELP (4357)

516-314-2131
516-313-4744
___________

Also offering chiropractic services at
475 Main St.
Farmingdale
516-752-1099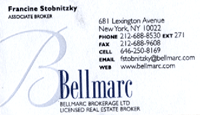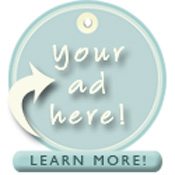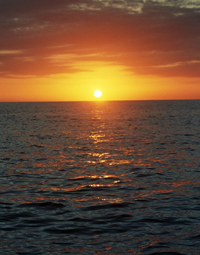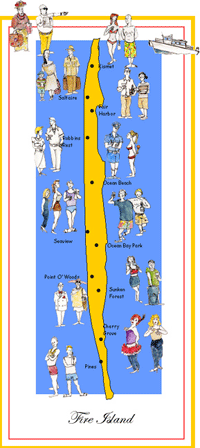 NEWSBRIEFS: Mosquitoes, flood insurance changes, tire slashings, pot, sex & drugs…

West Nile Virus Detected on Fire Island

Park Biologist Fernando Villalba reports that the mosquitoes in the infected sample are a Culex species that generally don't bite people; they primarily feed on birds. Still, you should use preventive measures to avoid getting bitten by mosquitoes.
http://www.nps.gov/fiis/parknews/upload/FINS_PressRelease08-13_WestNileVirus_8-14-2008.pdf
Increased Vigilance for West Nile Virus on Fire Island
WNV Detected in One Mosquito Sample Collected near Fire Island Pines

Fire Island National Seashore announced today that a sample of
mosquitoes infected with West Nile virus (WNV) has been found on Fire
Island. The National Park Service collected the mosquitoes on July 29
from a gravid trap on the federal land just west of Fire Island Pines.
The mosquitoes were from a trap set by the Park as part of its weekly
monitoring program. Testing was done by the New York State Department of Health, Arthropod-Borne Disease Program, in Albany. This program is a
collaborative effort between the Park and Suffolk County Department of
Health Services, which announced the positive results on August 14.
Although there have been dozens of WNV- infected dead birds throughout
Suffolk County, none of these have been found within the boundaries of
Fire Island National Seashore.

The National Park Service works closely with the Centers for Disease
Control (CDC), the New York State Department of Environmental
Conservation (DEC), Suffolk County Vector Control, and local Fire Island
and Long Island municipalities to determine the best course of action to
protect residents, visitors and employees of the Seashore. When threats
to human health (such as the presence of West Nile virus) occur, actions
to protect the public may include control methods such as applying
larvicide or spraying. The public will be notified 24 hours in advance
of any spray event. Information on the date and exact location of any
spraying can be found on the Suffolk County web site at
www.suffolkcountyny.gov/health or by calling 631- 852- 4939. Suffolk
County Vector Control is currently authorized to spray within the Fire
Island communities, including Fire Island Pines, using ultra low volume
backpack or truck- mounted sprayers.

The park is continuing its surveillance program to monitor the severity
and extent of West Nile virus in the Seashore. As per the Park's
standard operation procedures, there will be an amplified surveillance
in the area where West Nile virus has been detected.

Mosquitoes can transmit both West Nile virus (WNV) and Eastern Equine
Encephalitis (EEE) from an infected bird to humans and other animals.
However, mosquitoes are a natural part of a healthy salt marsh ecology.
The larvae and adults provide food for many kinds of wildlife, including
other insects, fish, birds, and bats. Some measures taken to control
mosquito populations, such as spraying insecticides, adversely affect
the health of fish and other wildlife living in the wetlands.
Insecticides may also filter very quickly through the soil to the water
table and could possibly infiltrate the water we drink. Therefore, any
actions taken to protect human health through the control of mosquitoes
must be weighed very heavily.

Residents, visitors and staff are advised to avoid mosquito-infested
areas. If contact with mosquitoes is unavoidable, it is advisable to
wear protective clothing and use an effective insect repellent, such as
one containing at least 30% DEET. Non-DEET repellents (e.g. herbal-based
sprays) are also effective. (Use much less repellent for children; DEET
should only be used with extreme caution on children under age 3.)
People most at risk of becoming ill from West Nile virus are those over
50 years of age or whose immune system is impaired. Such people are
advised to stay away from areas with mosquitoes.

For general information on West Nile virus, please contact your local
health department. Information can also be obtained from the CDC, New
York State or Suffolk County WNV web sites, or one of the park visitor
centers.

For more information about Fire Island National Seashore's mosquito
program, contact Mike Bilecki, Chief of Resources Management at
631-687-4760, or Fernando Villalba, Park Biologist, at 631-687-4769.

For more information about Fire Island National Seashore, visit the
park's web site at www.nps.gov/fiis.

Paula S. Valentine


Public Affairs
Fire Island National Seashore
120 Laurel Street, Patchogue NY 11772
631-687-4759, 631-774-0520 (cell)
paula_valentine@nps.gov
www.nps.gov/fiis <http://www.nps.gov/fiis>

---

This affects Fire Island too - call for information on elevation certificates required for flood insurance.

Flood map changes prompt calls to Nassau officials -- Newsday.com <http://www.newsday.com/news/local/longisland/ny-liflud0709,0,1648931.story>

Flood map changes prompt calls to Nassau officials <http://www.newsday.com/news/local/longisland/ny-liflud0709,0,1648931.story>

BY JENNIFER SMITH | jennifer.smith@newsday.com <http://www.newsday.com/news/local/longisland/ny-liflud0709,0,1648931.story>

7:54 PM EDT, July 8, 2008 <http://www.newsday.com/news/local/longisland/ny-liflud0709,0,1648931.story>

News that updates to Nassau County flood maps could require thousands of previously exempt buildings to have flood insurance has prompted a flurry of concerned calls to local officials and politicians.

"Our phone has been blowing up," said Vicki Dunham, an aide to Nassau County Legis. Denise Ford (R -- Long Beach). Ford's office is holding a forum Thursday night at Long Beach City Hall to discuss flood and homeowners' insurance.

The two types of policies cover different things, with flood insurance easier to get, experts said.

Homeowners' insurance covers fire and wind damage but not generally flooding from storms or rising water. Homeowner policies have become increasingly difficult for Long Islanders to secure as private insurers pull back from storm-vulnerable coastlines. <http://www.newsday.com/news/local/longisland/ny-liflud0709,0,1648931.story>

Related links <http://www.newsday.com/news/local/longisland/ny-liflud0709,0,1648931.story>



TIRE SLASHINGS IN KISMET

Despite the fact that Kismet is the most accessible town in Fire Island, on its Western border and a short 20 minute walk to Robert Moses Parking field five, it has lived in relative peace and security other than the many bikes stolen and abandoned as transportation back to the parking field. On an otherwise quiet Tuesday, July 15th what is believed to be 3 young men and a young woman went on a random vandalism spree beginning with tire slashing a police vehicle parked at the old firehouse halfway between the lighthouse and Kismet. They then proceeded to steal a bike, wreck the lifeguard station, smash some windows and slash the tires of three more vehicles in the center of town. They were spotted by one of the owners when he heard the hissing of air from what he thought was is garden hose. Since he did not immediately realize it was his car tires and they were not caught in the act he was not certain it was them and did not pursue them.
Bayshore Precinct 3 is working on the case according to P.O. Terry Buckley but there is no apparent motive for the seemingly random acts. However this and the increase in stolen bikes which required wire cutters has the town concerned. Especially since there has been a general cutback in police coverage on the beach.

Jeanne Lieberman

Newsday.com
Eight on Fire Island sickened by pot brownies
MARC BEJA
July 8,
Eight people on Fire Island were transported by helicopter and boat to local hospitals, where they were treated for respiratory and gastric distress after eating brownies the victims said were laced with marijuana, Ocean Beach police said.

The complete article can be viewed at: THIS LINK
"The eight people, who were renting the home for a vacation, were taken to Brookhaven Memorial Hospital in East Patchogue and Southside Hospital in Bay Shore, said Ocean Beach Deputy Chief of Police George Hess"
"The investigation and evidence were turned over to the Suffolk County Third Precinct. Both Suffolk County and Ocean Beach police declined to release the identities of the victims or whether they had done any tests to determine if the victims had ingested marijuana."
Ed note: Ocean Beach Police Dept. confirmed that there were 2 helicopters and 3 police boats used.
A reliable eye witness contributed the following: I personally watched FIVE police boats run across the bay from OB to waiting land ambulances in Oakdale/Sayville, as well as 2 choppers that went direct to Stonybrook, Trauma One. . There were 9 victims, NO ONE went to Southside unless they went via Oakdale/Sayville, as I watched all 5 police boats leave the dock and cross the bay, The Chief's name is spelled "Hesse", I don't believe Brookhaven has a helipad to accommodate 2 choppers, etc. Of course OBPD is down-playing it. If it was no big deal, why weren't the victims taken to Good Sam or Southside (North Shore/LIJ)? And since when is 9 (ed: they claim 8) people overdosing within an hour and a half not such a big story? The other media outlets were stonewalled for info-just like you were
PARK RANGERS TICKET MEAT RACK ON DRUGS & DISORDERLY CONDUCT
Newsbrief: Park Rangers ticketed several on drug possession and disorderly conduct in the area of the Meat Rack between Pines & Grove, inciting a 200 man organized protest against "Bush's nazi-ism raiding the Meat Rack".
Officer John Stewart said "this is only the third time since 1998 that we have done this. It was not confrontational or a targeted area but a response to vandalism around the Carrington House, a Ranger Station at the West end of the Pines, and the officers were on routine patrol of the area when they encountered overt sexual activity on an open, highly visible walkway plus possession of cocaine. We had no choice.
Whether it be heterosexual or homosexual, we cannot turn our backs on illegal drugs and inappropriate sex. The incident has been blown out of proportion and we have advised our Rangers to avoid the protest rally".


Below is the press release re: Carrington Tract from Acting Superintendent Sean McGuinness NPS Patrols at Carrington Tract / NPS Patrols on the Increase With an increase in its budget this year as part of the National Park Service Centennial Initiative, Fire Island National Seashore has been able to increase the number of park rangers, lifeguards and maintenance employees for 2008. This funding is allowing the park to provide regular weekend lifeguard service for the first time in many years at Barrett Beach. More ranger-guided canoe tours are also being offered at Watch Hill. Labor has been provided over the winter to resurface the boardwalk at Sailors Haven with recycled lumber.

More staffing has also allowed for an increase in patrols on park lands. Park rangers who serve as federal law enforcement officers are obligated to address infractions when they are observed. In the case of patrols through the Carrington Tract—the stretch of NPS land between the communities of Cherry Grove and Fire Island Pines that is locally referred to as the "Meat Rack" or "Judy Garland Memorial Park"—an increase in NPS presence can be expected due to the additional seasonal and permanent staffing. Law enforcement patrols are undertaken to check for damages to park resources and facilities. Rangers routinely check in on the Carrington House, which has been boarded up until funding or partners can be found to restore the structure. Park rangers check for litter and vandalism, and impacts to wildlife. Park rangers are also there to provide first aid and emergency medical services. But when an illegal activity is encountered, they are obligated to do their jobs as federal law enforcement officers.

In the case of recent incidents, law enforcement officers on routine patrol along the trails through the Carrington Tract happened upon displays of overt sexual activity. The acts were apparently in public view of the trail, where they could be observed by anyone walking by. During the process of issuing a citation for disorderly contact, officers also found what appears to be a controlled substance in the possession of one person. No arrests were made and the 5 subjects issued citations do have the option of either paying a fine or taking the charges to court.

National Park Service administrators realize and recognize the importance of the lands under their care. Many locations are highly valued for their traditional uses. However, it must always be realized that one should never have an expectation of privacy in a public place, and Fire Island National Seashore lands and beaches are public places. While passive nudity is often passed by, overt sexual activity is not ignored. It should be noted that in 2007, the majority of the disorderly conduct citations issued by NPS rangers for overt sexual activity/indecent exposure were to heterosexual couples.

No raids have been conducted, no populations have been targeted, but federal law enforcement officers can not be expected to avoid their obligation to uphold existing laws. Fire Island National Seashore is in the process of developing a new general management plan (GMP). It is through this process that existing laws may be reconsidered and inconsistencies may be resolved. But until that time, please be mindful and respectful of current laws and regulations, and the existing mission of the National Park Service and Fire Island National Seashore. The month of June 2008 is the eighth National Gay and Lesbian Pride Month, and mutual respect is what it's all about.



<![if !supportLineBreakNewLine]>
<![endif]>