Newsletter Dec 30 2012
SANDY & FIRE ISLAND – a look back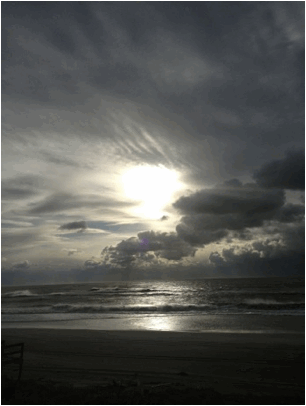 Photo by CherryGroveGuys
The beauty of the night sky over our precious island is magical and mystical and inspires hope that it remains indestructible.


But daylight brings a different reality.
I have just received reports that the December 26 storm flooded Kismet's marina and bay front properties, the Burma Road (that runs through it mid island) was like a lake and the little dunes that were beginning to form were blown and washed away. I assume it was same throughout all your communities.

And still the National Seashore adopts a "wait and see" approach assuming "nature will takes its course" while we await still another storm and fear that dreaded confluence of full moon, high tides and strong winds, as occurred last night and during Sandy, will again wreak havoc with no assist allowed from us in rebuilding the dunes, our only, and often proven fragile, defense of our communities.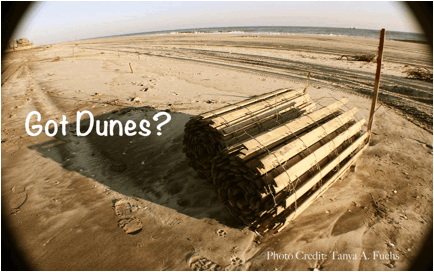 It has been a time of turmoil, emotional as well as physical, since our forced evacuation October 27th (how long ago that seems) when we left communities intact, never to be the same again.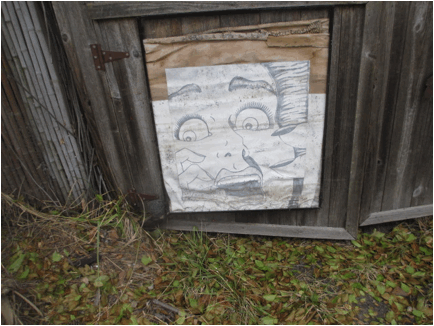 This plaque survived as commentary as the waters rose – (notice the water line)
We owe unpayable debt to the fearless teams of volunteer firemen and women who scoured their towns to make sure everyone was gone (with some refusals who were then evacuated as the storm proved dangerous and power was cut). Then they took cover, powerless against the unexpected force of Hurricane Sandy. And when it was over, these only boots-on-the-ground went around performing tasks from the mundane – emptying refrigerators of rotting food as we knew return would take a long time- to the serious - trying to clear fallen trees and downed wires and assorted debris which made passage dangerous, braving the elements with little creature comforts. There are no words to thank them. Scores of touching tales of bravery and generosity abounded from the initial evacuation Oct 29th through the storm and the long often treacherous recovery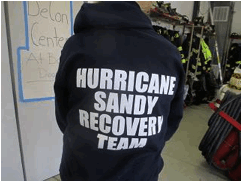 But our spirits remained undaunted: Halloween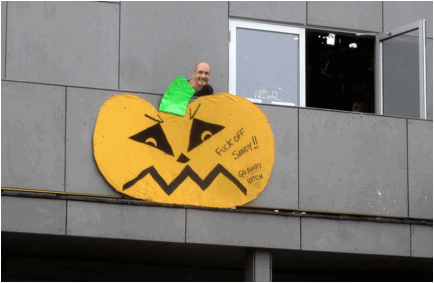 Though most missed Thanksgiving at the beach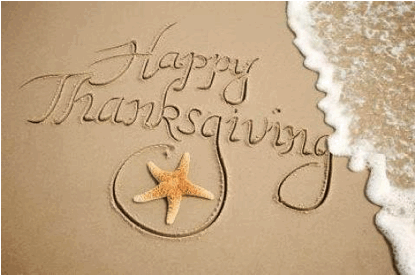 And the frustrating wait until we could return and check our property.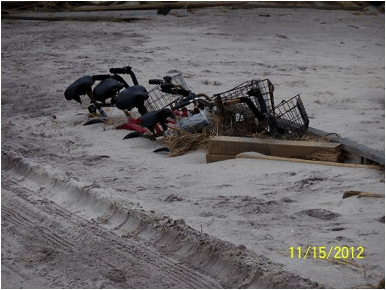 CHERRY GROVE AND THE PINES FIGHT WITH ISLIP & COMMAND CENTER FOR RIGHTS OF RETURN
There was some hassle today with The Command Center at Kismet and with the Town of Islip. They basically only wanted to allow Year Round Residents onto the beach — basically those with driving permits. Cherry Grove Property owners Association and the Pines Property Owners Association fought for the right of all homeowners to return. The owner of the Sayville Ferry stuck by the owners of houses in those two towns and as a result the ferry will run tomorrow both at 10am and 3pm!!!!
The rest of the "seasonal" homeowners had to wait another week for a last minute decision after harrowing days of no news.
However the armed guards at the ferry terminals and then the docks, and inspection of documents of ownership, restrictions on what to bring, visiting only one property, no walking around and so on brought the point home that we were being Protected!
A car ride along the ocean front from Atlantique to Kismet shows the damage.
http://www.youtube.com/watch?v=ryaroDMI5ww&sns=em
Then the long arduous recovery process began with a procession of Insurance adjusters, public and private, electricians, contractors, carpenters, plumbers, LIPA, DEC, USACE and FEMA trying to make us whole again.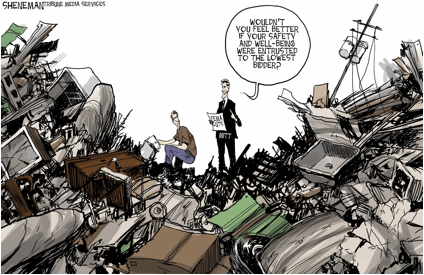 (FEMA Disaster Assistance Web Site --- http://www.disasterassistance.gov/)

Showing the resilience of our unique citizens:

A fallen tree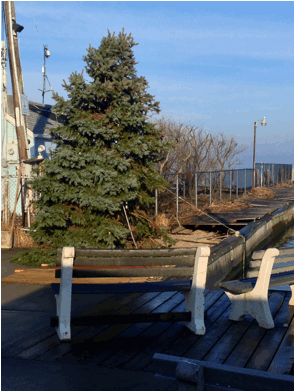 Photo Andy Whitney

Becomes an object of celebration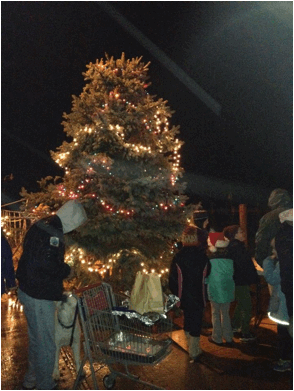 Dec. 8 Xmas tree lighting in Kismet Photo By Karen Spollen

And with confidence in our future we leave the island to the year rounders: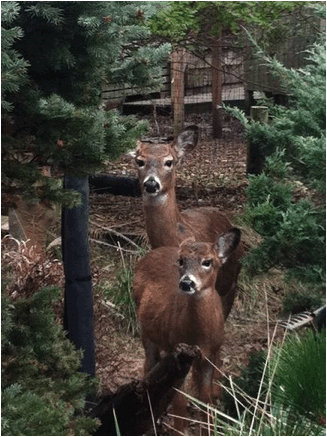 The Locals! Photo Mike Dunn
for a reality check read our newest article:

Hurricane of `38 Gave Island a Sucker Punch
(Fire Island News 5/26/88)

In the never ending news cycle of life there is always a catastrophe that mitigates, though not obliterates, the one we just lived through.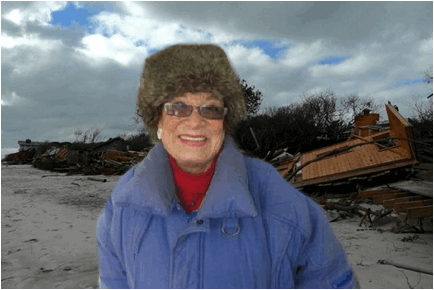 HAPPY NEW YEAR
Jeannie Lieberman, publisher
Follow Jeannie to the new season on Theaterscene.net
Click here to enter site:
http://fireislandsun.com/
Click here advertise:
http://fireislandsun.com/advertise_guide.html