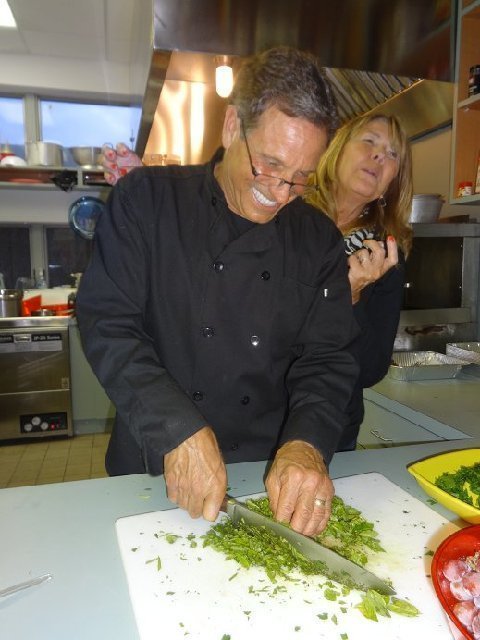 The Columbus Day weekend was anything but festive as an icy rain relentlessly doused Kismet late Friday night through Saturday, the day of the annual Pasta Dinner. As tables were set up and cooks prepared their fare many worried who, if any, would come. Many of the "usual's" were off island at other holiday functions.
Relief was not in sight as the rain, when it finally stopped late afternoon, was followed by bone chilling damp cold - (and to think the weekend before was beachdays)
I greeted the loyal as they straggled off the afternoon ferry
"Are you crazy...coming here?"
but come they did, and, as the doors opened at 6:30, and the newly installed music system delivered the required Sinatra songs, smiles abounded - Steve's shouts of 50-50 blended with Sugrue's alcoholic enticements, tables were staked out in the cavernous truck area, neighbors and friends who might have been preoccupied during the season renewed contact and all went well.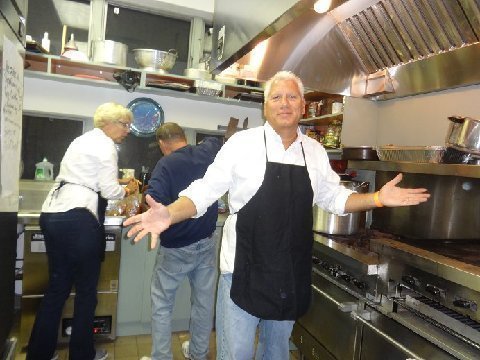 Mangia!!!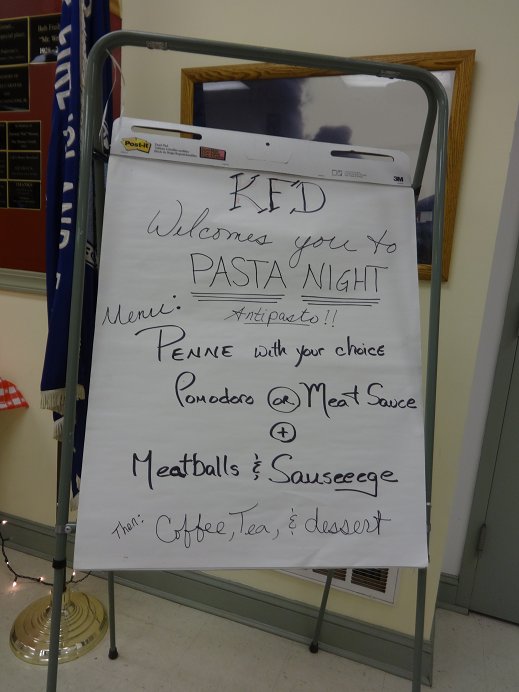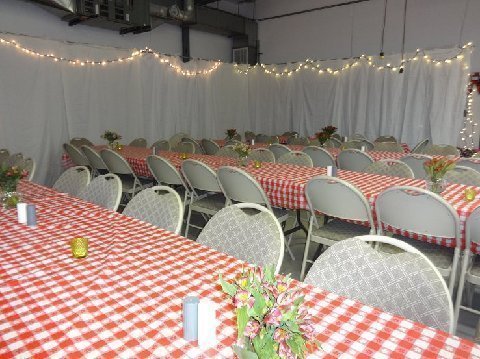 if you set the table they will come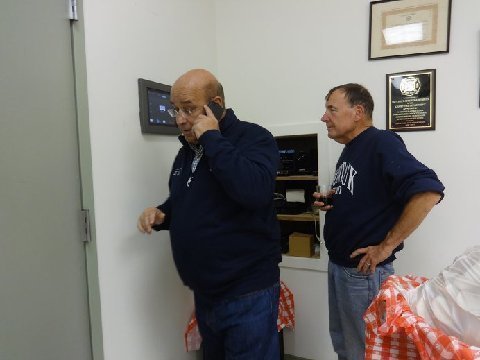 getting phone instructions on how the new sound system works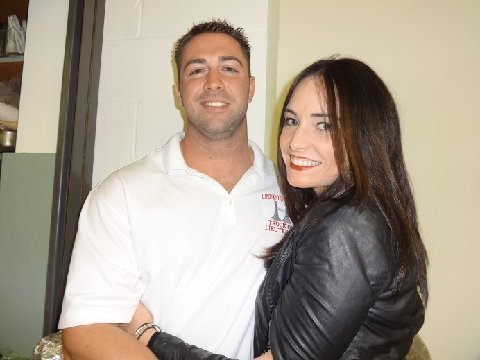 volunteers Desiree Stark and her boyfriend Ryan Kienle: Best Looking Couple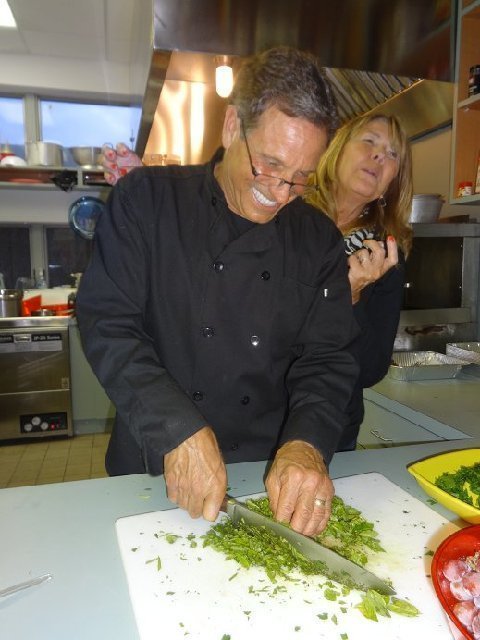 progeny of the other Best Looking Couple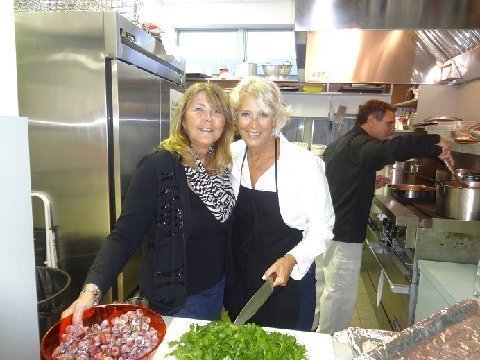 Kitchen cohorts Patti & Dawn loked uo from their chires
as did the Ita;ian Stallions at ye stove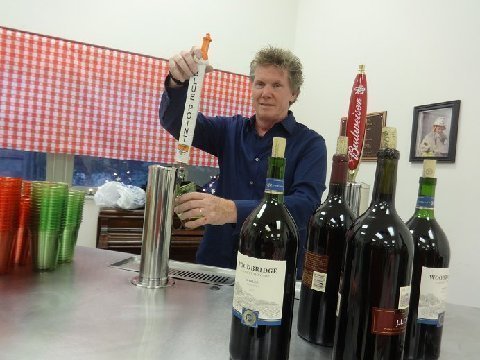 Jimmy did what he does best!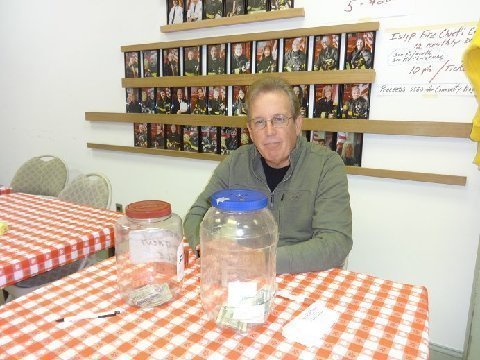 Steve hawking 50-50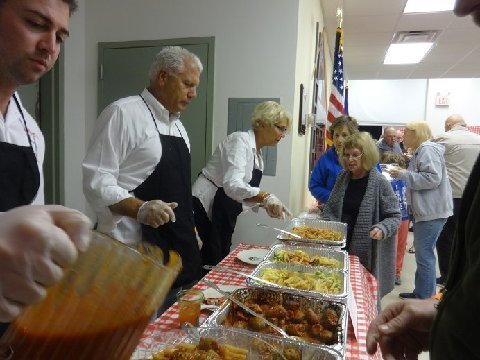 Incoming! service with a smile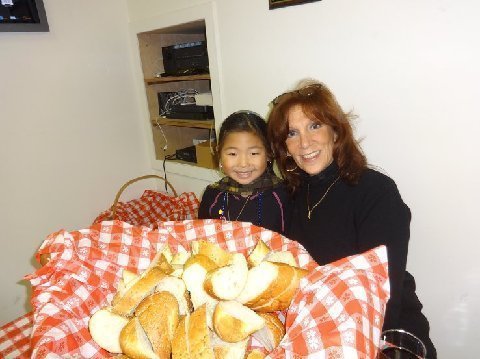 Anna (who was trying to earn $4 for a necklace she wants) "helped" Cindy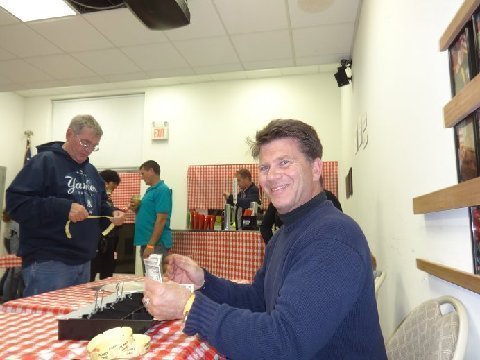 I'd buy anything from him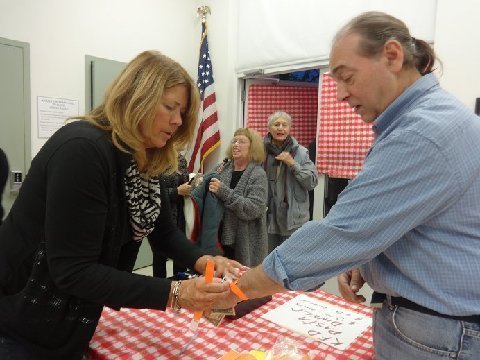 even the workers pay up front!
AND OF COURSE YOU HAVE TO HAVE CUSTOMERS: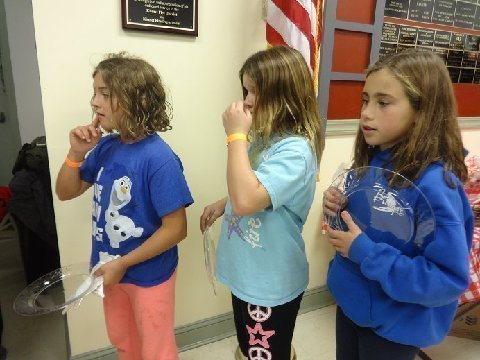 kids first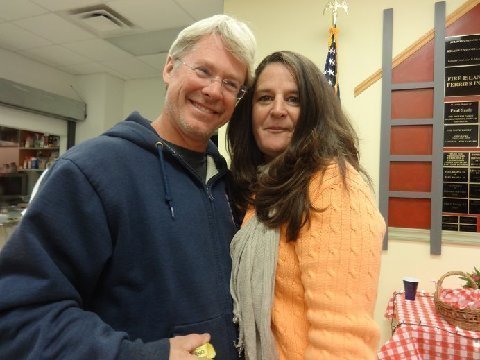 Theirs!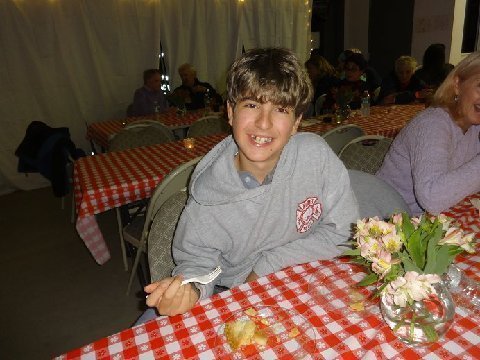 growing up handsome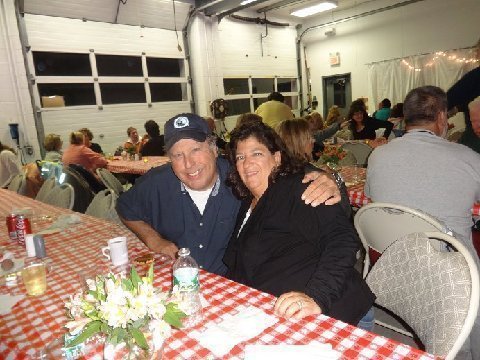 Theirs!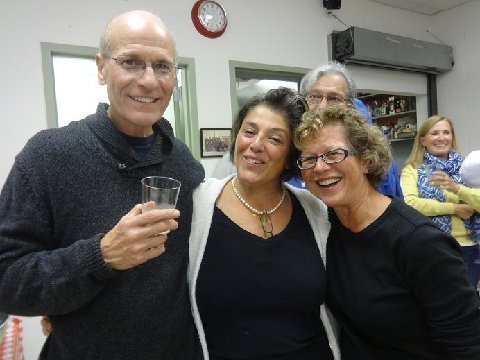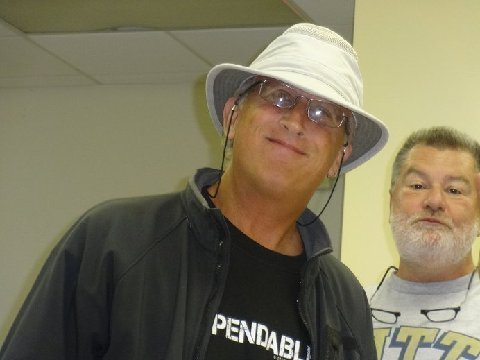 look who blew in!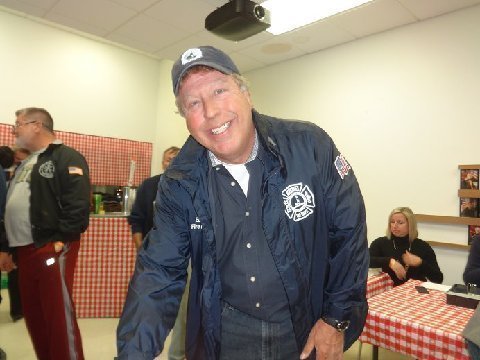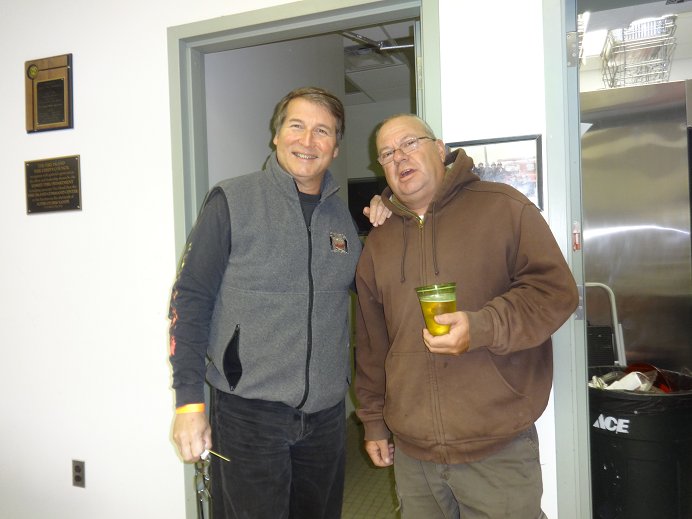 Land Barons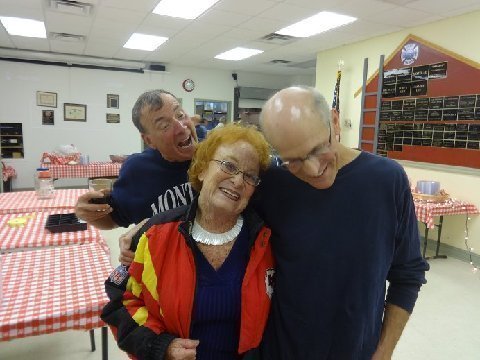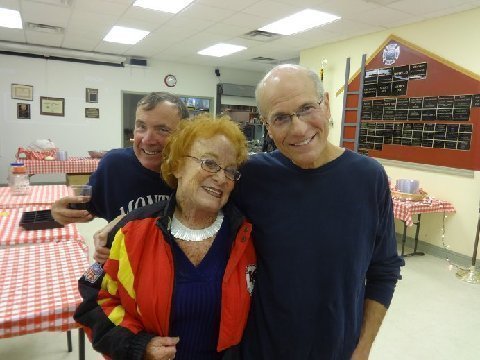 Devil on my shoulder?? cant shake him (Joe)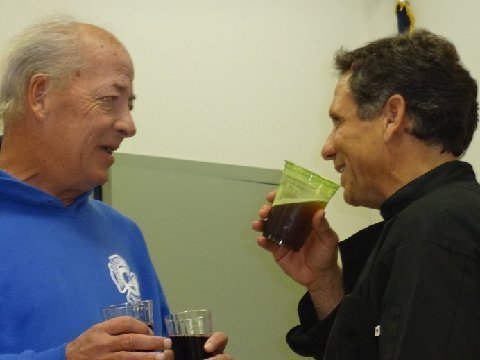 I think its going well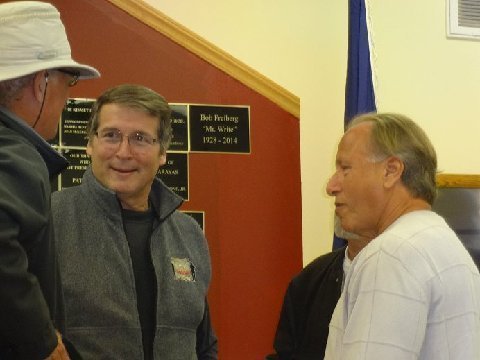 Really???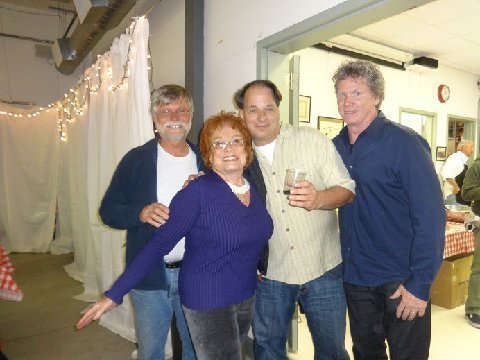 Hmmmmmmm- love this job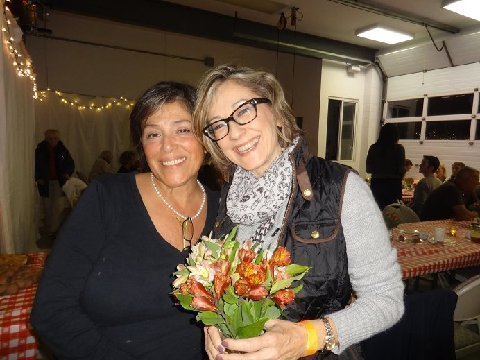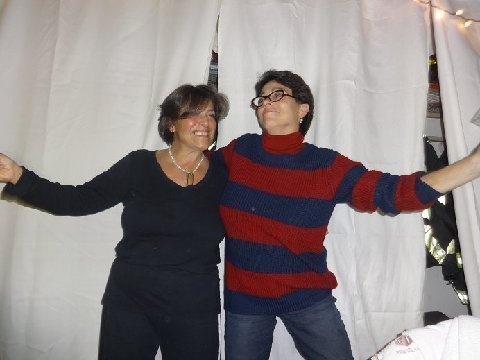 Kismet's Secret Sisters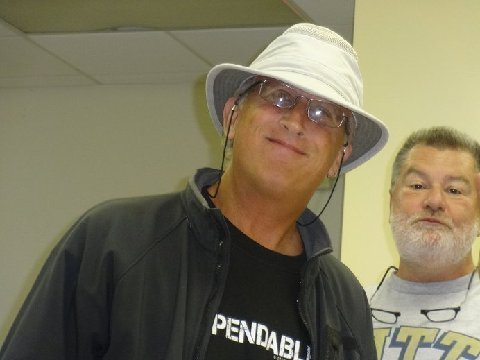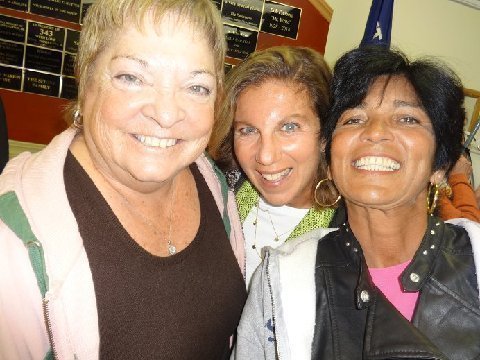 never apart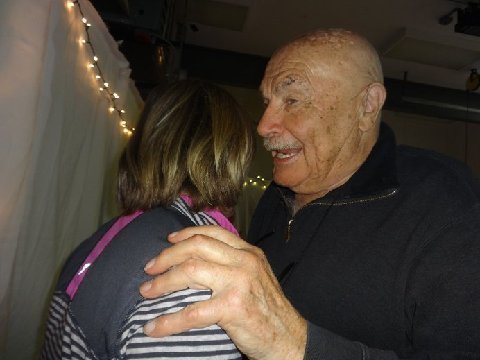 Love thy neighbor!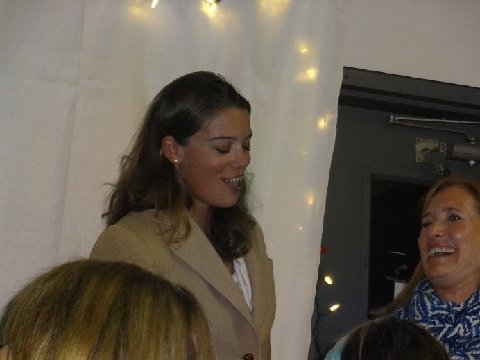 Look! A Mooney!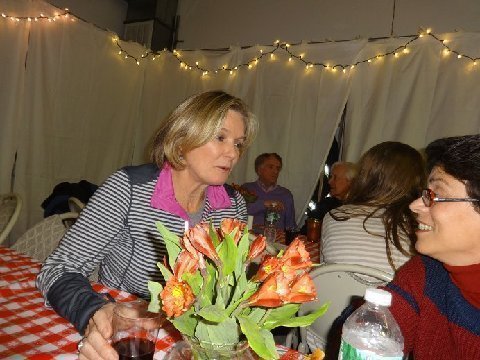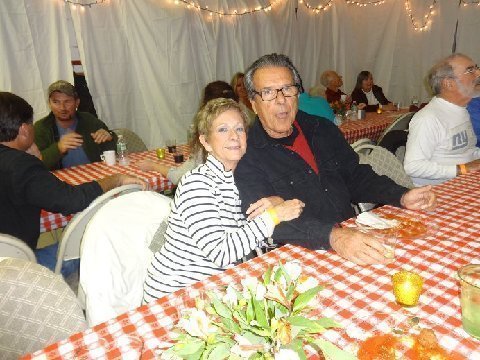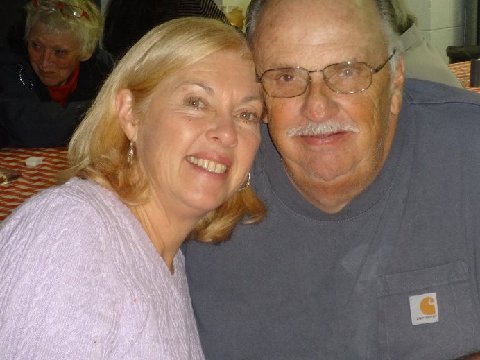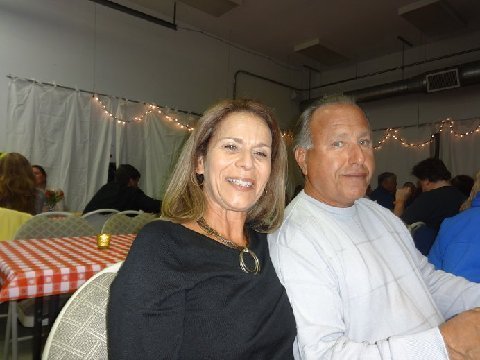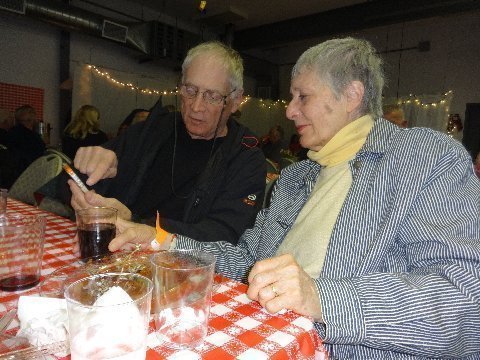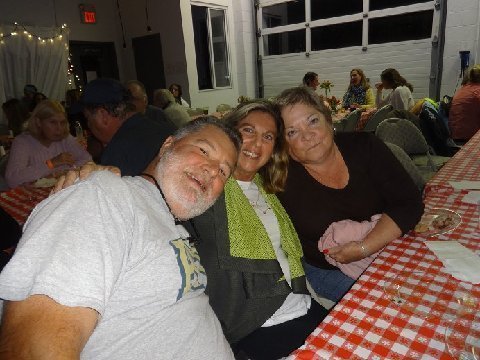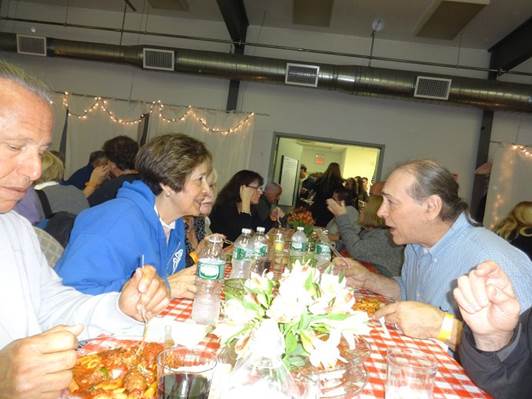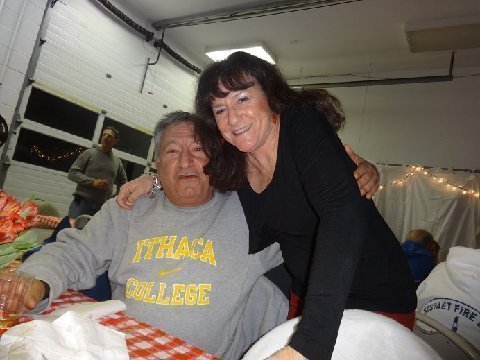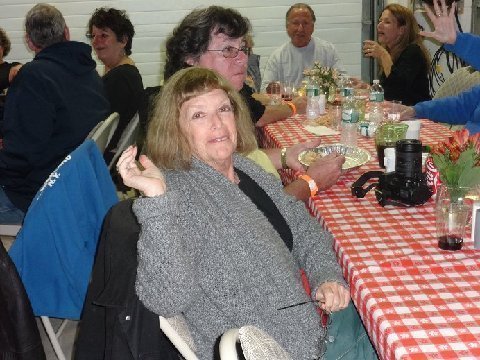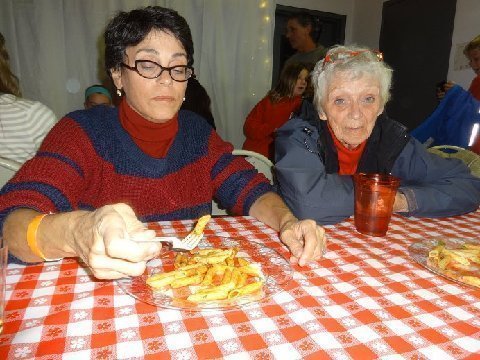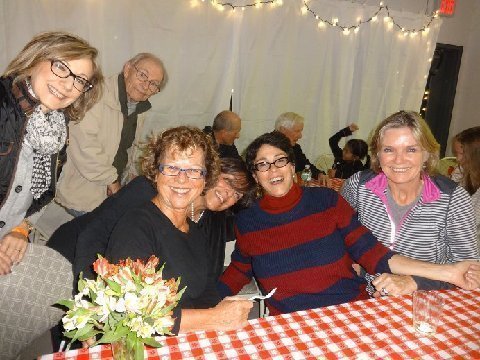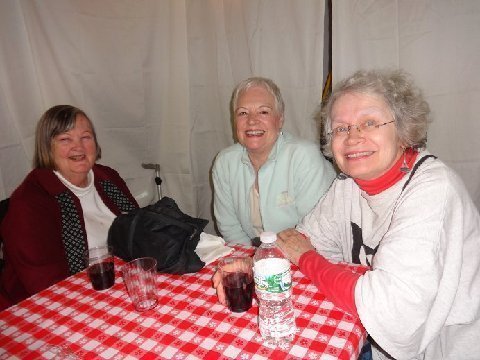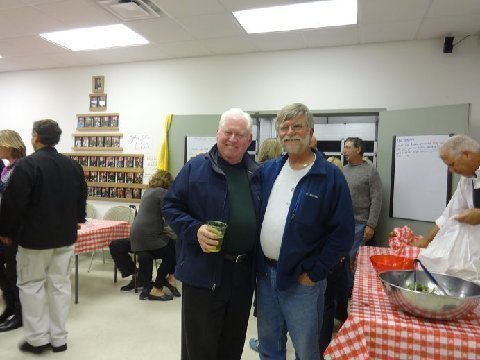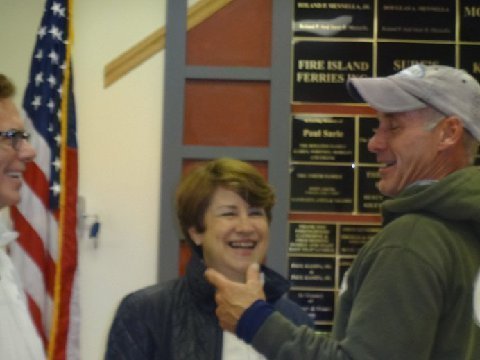 Kathy D. 50-50 winner!
CLEAN UP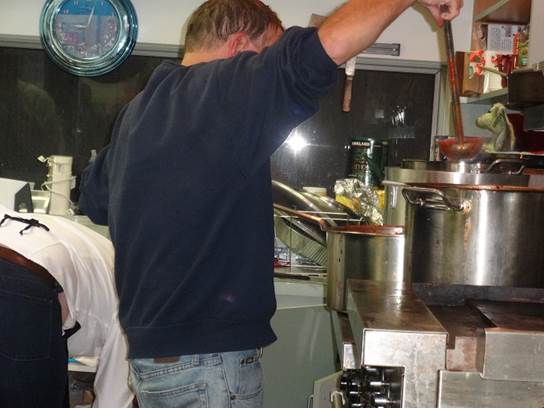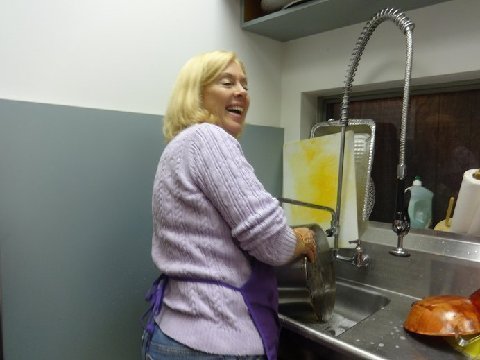 Hi Jeanne

It's the usual cast of characters
Dawn & I did the flowers, shopping for all the essentials and coordinated the set up .
After the meeting all the department members help in setting up.
Karen the Chiro's & Lauren Leone did the curtain and lighting in the dining area.
Joe Carleton and Rudy made sure we had tunes.
Jimmy Sugrue made sure the drinks flowed.
Lou, Joe Mc, Mike Fiore Lauren D. & Tony Manzo helped in the kitchen.
Ginny Butler was our dishwasher extraordinaire.
Special thanks to Stephan Stefano for the sales of the 50/50 of which $300.00 was donated back by Cathy Dexter and her husband.
Also to my niece Desiree Stark and her boyfriend Ryan Kienle, who is a Lieutenant with the Lindenhurst Fire Department.
We think mostly all the homeowners and department members were there so probably 85-95 people and we raised approx. $1200.00.
Just happy everyone enjoyed their evening!


Patti Romanzi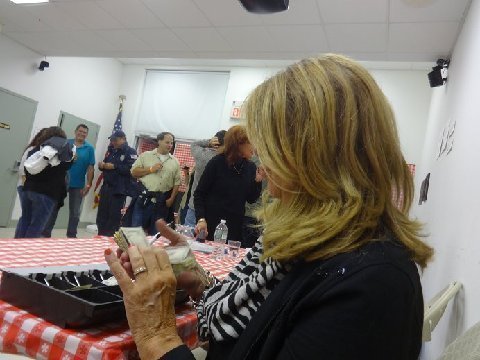 additional pix by Gene McGovern and his new BIG Camera