KISMET OCTOBERFEST – A Socio-Culinary Triumph
The message from Joanne read:
October-fest date, 10/18 at 6:00 p.m. Tim, Carrie and I are looking forward to seeing you there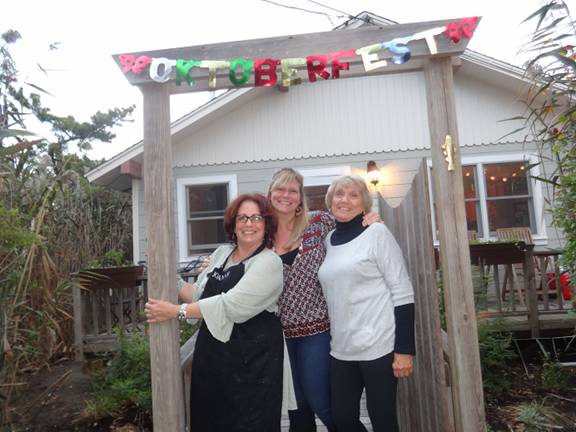 The Cooks: Joanne (also host) Carrie & Helen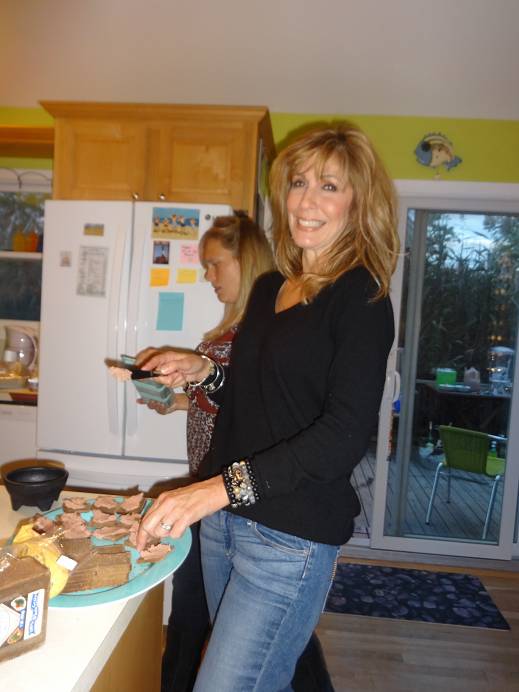 …and the beautiful Pam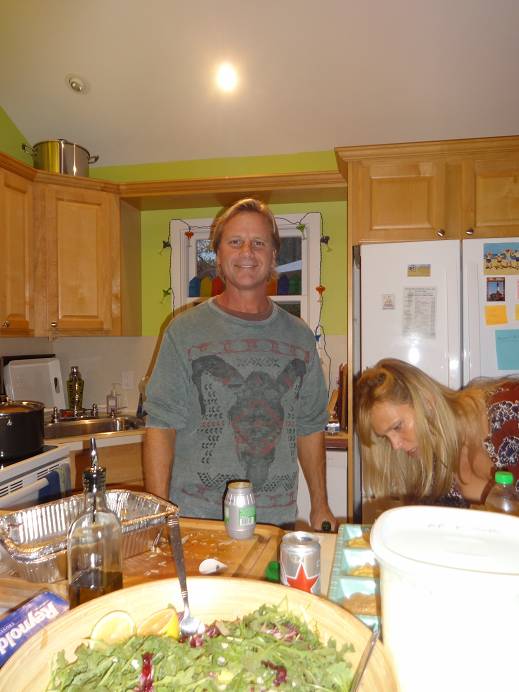 And, of course, Tim who did the heavy lifting…
PARTY CREDITS:
Carrie:
Peanut Franks
Goose Liverwurst on Pumpernickel Bread
Bratwurst Bites
Kale & Boiled Potatoes
Smoked Pork Tenderloin & Pinkelwurst
Creamed Turnips (really Rutabagas)
Spaetzle
Gooey Apple Butter Cake
Pound Cake with Whipped Cream
Apple Punch (Applejack, Caramel Apple Liquor, Apple Cider, Ginger Ale)
Joanne and Helen:
Cold shrimp, remoulade and cocktail sauce
Weisswurst
Potato Salad
Roasted pork loin with dried apricots, apples and prunes
Chacroute
German style meatballs
Applesauce
Red cabbage
Soft pretzels
Pam Waters:
Buffalo chicken dip, assorted appetizers and chips
Bradlee, Bill and Susie, Ginny Butler, Maureen K, Dawn, Joan M and Margaret, as well as a number of other guests contributed potato salad, deserts, perogies, appetizers and the Kismet famous Ukrainian radish salad. There were also many, many bottles of wine. Thanks to everyone who attended and helped with prep and most importantly, CLEAN UP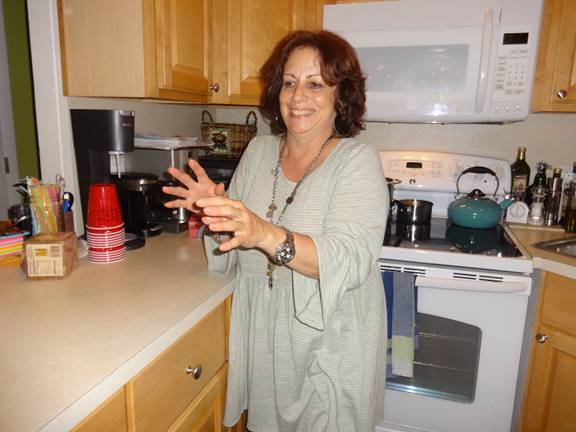 Where to start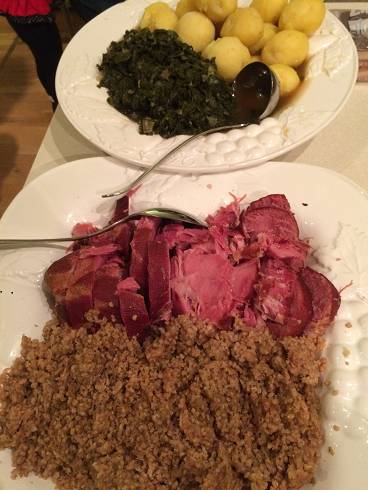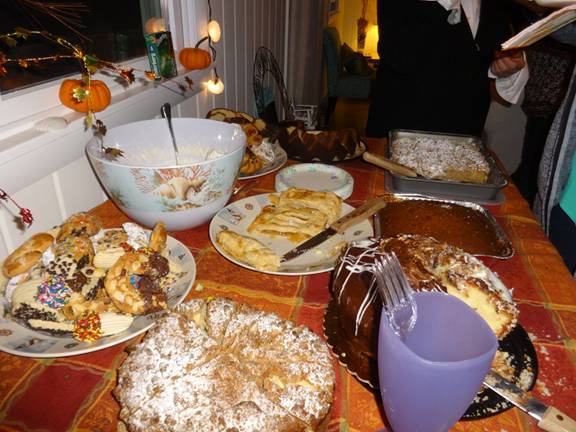 For me parties are always rated on the company – but for this, in addition to an eclectic assortment of homeowners and friends, hands down the happiest and best looking crowd on the beach, it's the food!
Extraordinary and plentiful!
This year for a variety of reasons the party was held later than usual, but the place was packed and for the first time there were no leftovers (to my disappointment) so
MANGIA!
Dig in!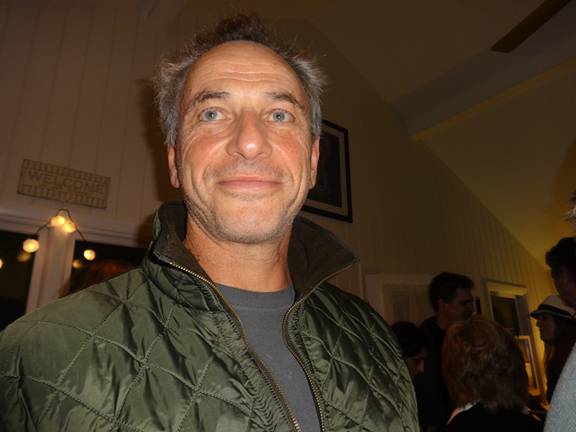 Heller down from the mount…..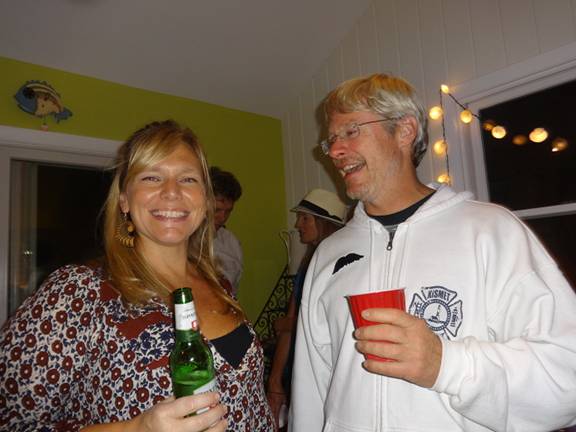 Carrie thinks Dave is real funny
Regina & her handsome grandson
He's gorgeous and funny too!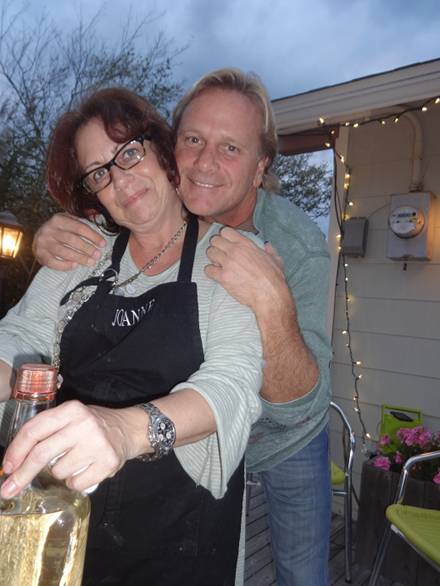 He'll do anything to get at that bottle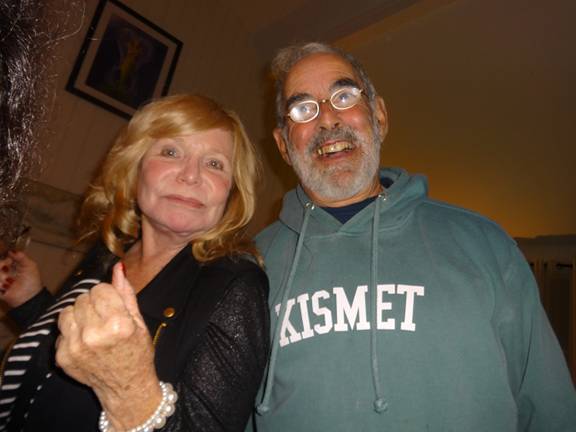 Deja Vu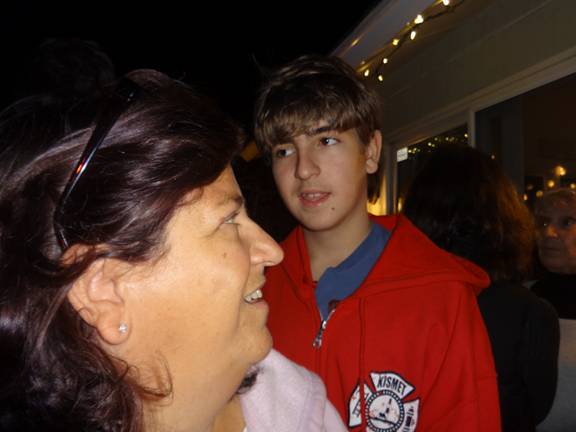 Mother & son – a knowing look
I think blondes actually do have more fun – look at these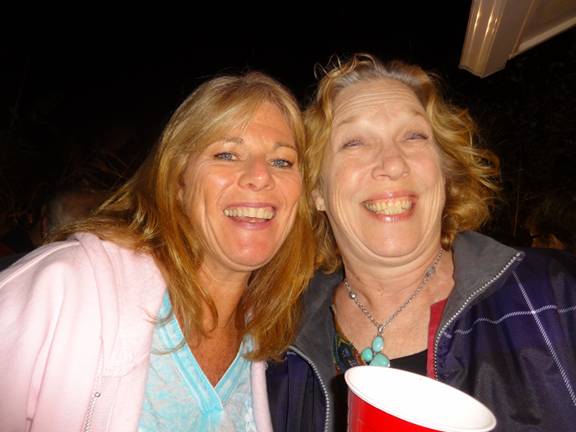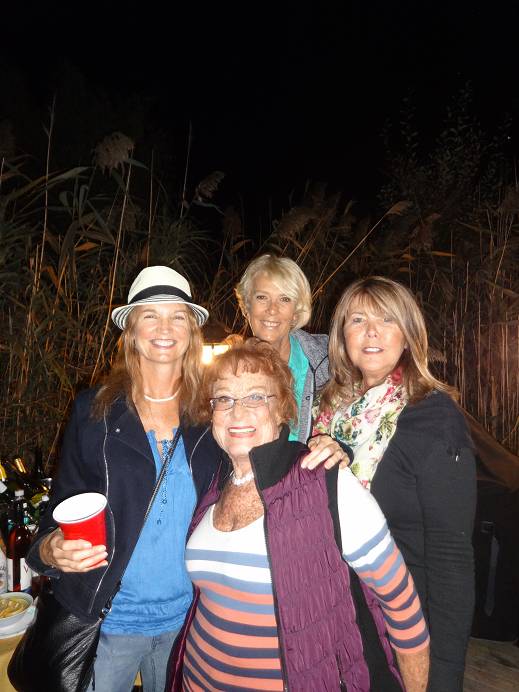 They let a redhead join them!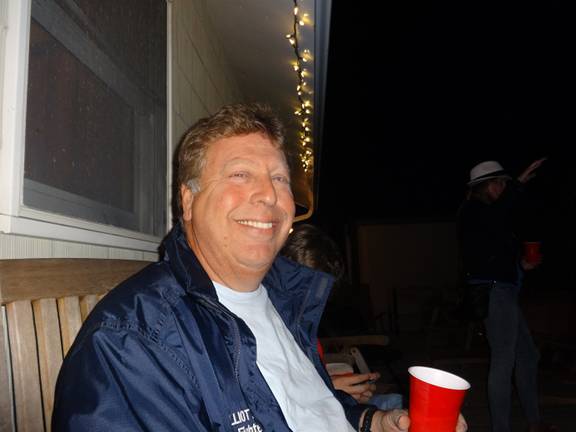 Well, Elliot's blond too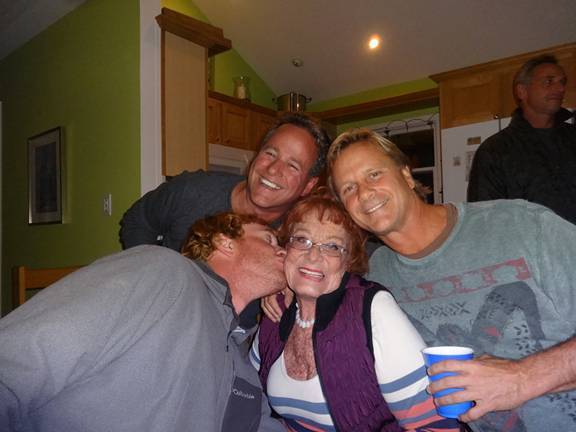 But redheads win!!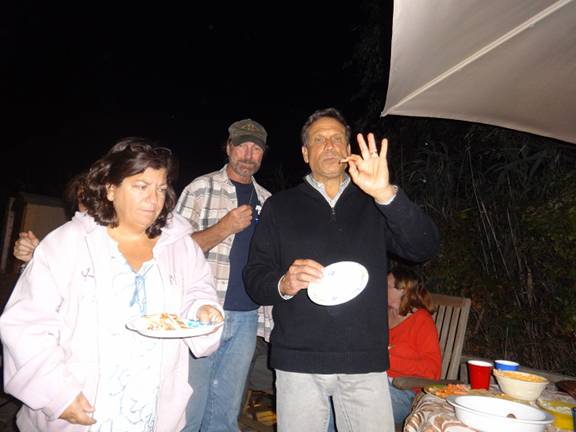 Lou: molto delicioso!
Joanne actually sat and ate!
Seriously……….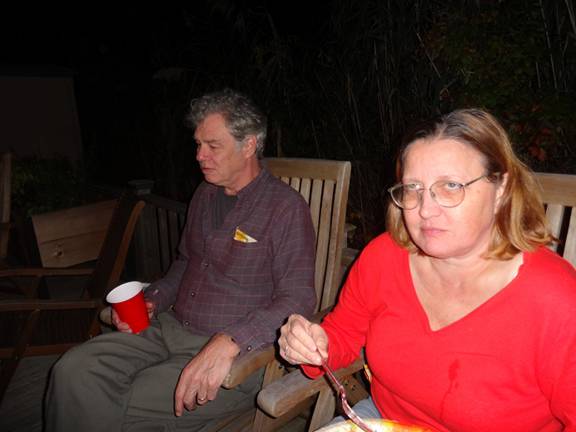 Stop eating the camera's on us!
Smile!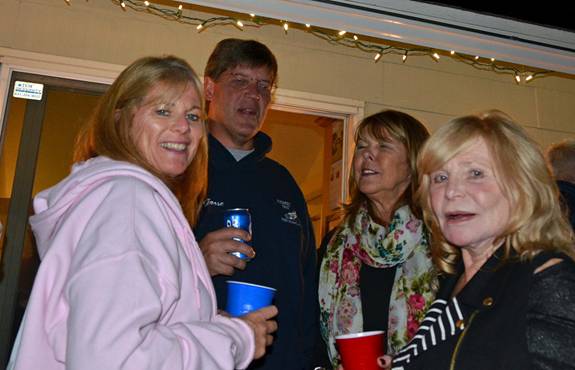 Lucky Jeff surrounded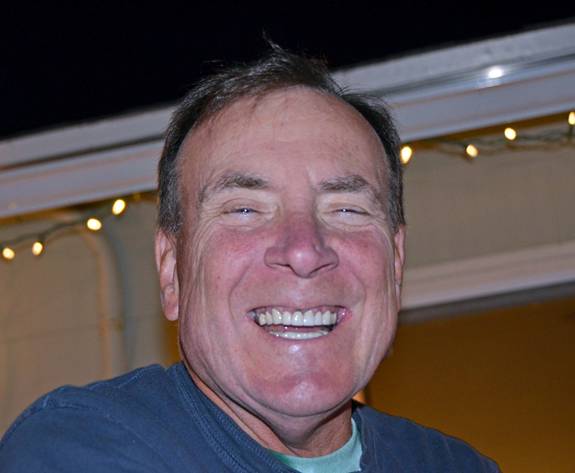 Happiness is just a guy named Joe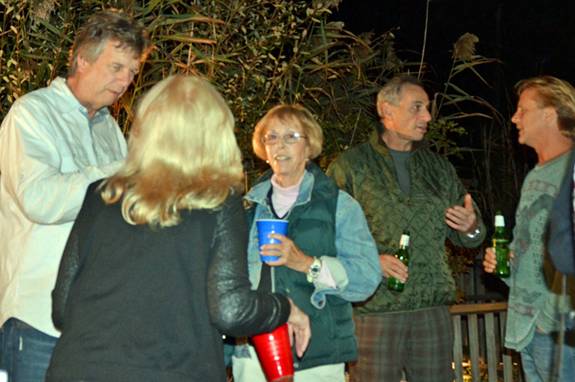 All the important people………
He can't keep away from me!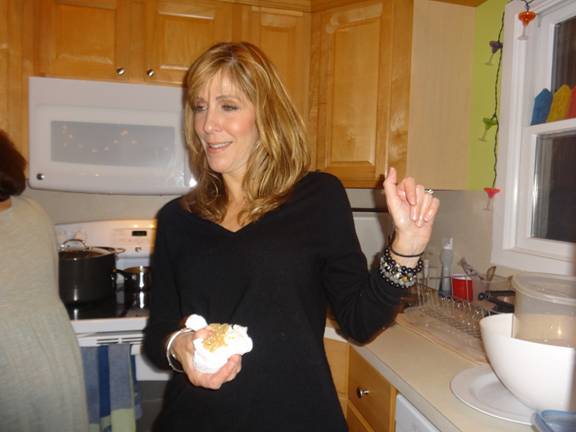 Pam's cool with that. Pam????
THANKS, JOANNE
…it was nothing, really
Next year………………
Jeannie