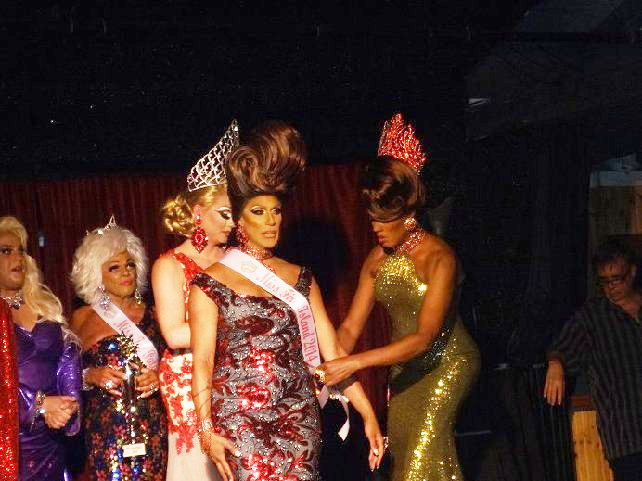 MISS FIRE ISLAND 2014
by Jeannie
It was a dress maker's phantasmagoria as sequined and feathered creations, magnificently shown off by long legged beauties strutted their stuff in the much anticipated 49th annual Cherry Grove Event under a bright September sun.
The event brought back Grove's beloved Sal Piro as Executive Producer as Master of Ceremonies along with Mistresses of Ceremonies Ariel Sinclair, (former Miss Fire Island) who received a special award for her 20 years at the Ice Palace,Porsche (former Entertainer of the Year), and Logan Hardcore (former Miss Fire Island)
The Judges
Determining the fate of the contestants were
Former Miss Fire Island Yuhua Hamasaki, Valerie Perez, Lillias Piro, Michael Plosky, Eddie Fraser, the talented Kenny Holcomb, as tally judge Dennis McConkey supervised.
The Winners
Proudly wearing their winners sashes were:
Miss Fire Island, Brenda Darling
Ms. Fire Island, our own Homecoming Queen, Whore D'Oeuvre
Entertainer of the Year, an incredible Jada Valenciaga singing and dancing "Out Here on My Own" backed by Jackie and Mary
Miss Cherry Grove, Hotel, Honey Davenport
Miss Ice Palace was China, crowd favorite at 80+
Judge's Award newbie Kendra Kinx,
Most Popular; the outrageous; Sugga Pie Koko
Coors Light sponsor award Nikki Fierce
Absolute Vodka Award for,mer Miss Fire Island Dakota Sue who sang the ubiquitous "Let It Go,"
Ms. Cherry Grove, Donna Piranha,

Other contestants for Entertainer were Billy Little as Wanda Sykes, Lee Heavenly, Tiffany LeClerk, , Delfina Best as Bette Midler, Bubblicious, , Julie doing "I'm a Believer,"Lolita Golightly, Lindsay Blue, Lady Priscilla Lollypop, Sheila Noxema, Dixie Normous and former Miss Fire Island Renée Flaming.
Additional Miss Fire Island contestants were former Entertainer of the Year Holly Dae, Victoria Falls, Kara Sucia, Gina Marie Versace, former Miss Stonewall Frostie Flakes, Daisy Deevine, , Laydee Alessandra, Mahoganny, and former Miss Grove Hotel Stasha Storm.
Taylor Rockland and Lady Ivanna joined the Ms. Fire Island contestants.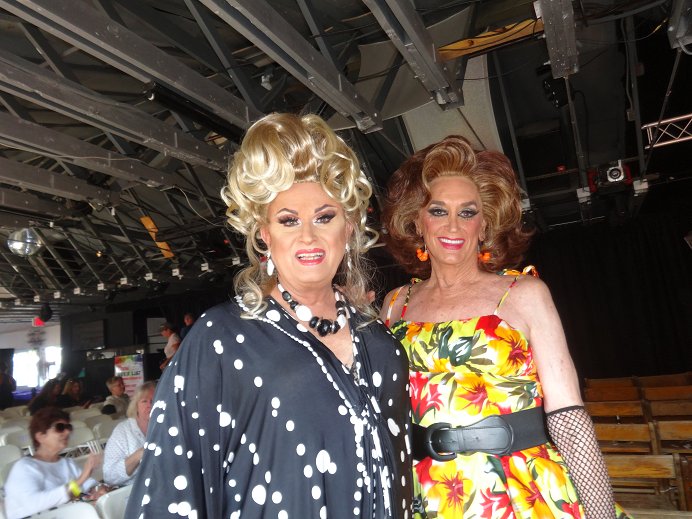 Of special note, the second and third Miss Fire Island winners, Charity and Rita George, were feted, as is their due.
Singer Brandon Cutrell sang the ever stirring "Ballad of Miss Fire Island" as former Miss Fire Island 2013 Roxy Brooks "sashed" the new Miss Fire Island Brenda Darling. DJs Chuck McTague and Joe Mendez managed tti keep up with all the requirements of contestants and MC's. A mammoth job!

Ariel Sincair asks the crowd who were virgins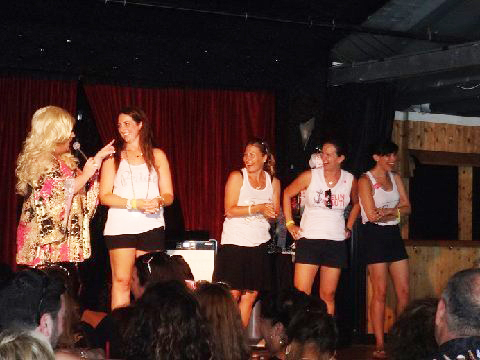 celebrants were summoned to the stage, a bride to be and her bachelorettes
And here are the contestants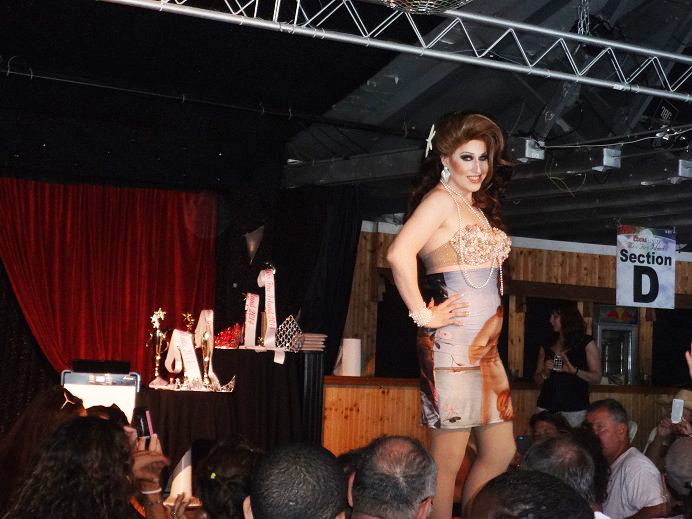 The Beloved China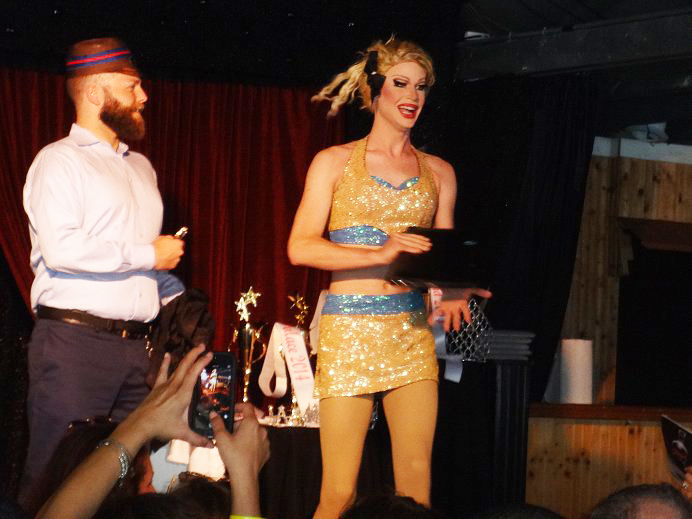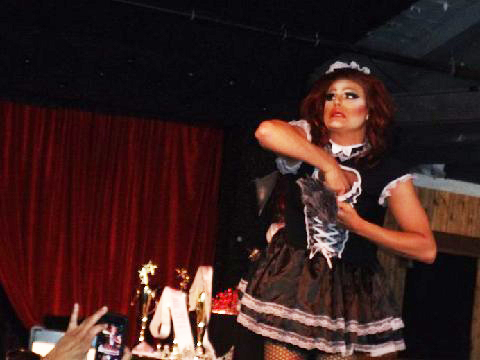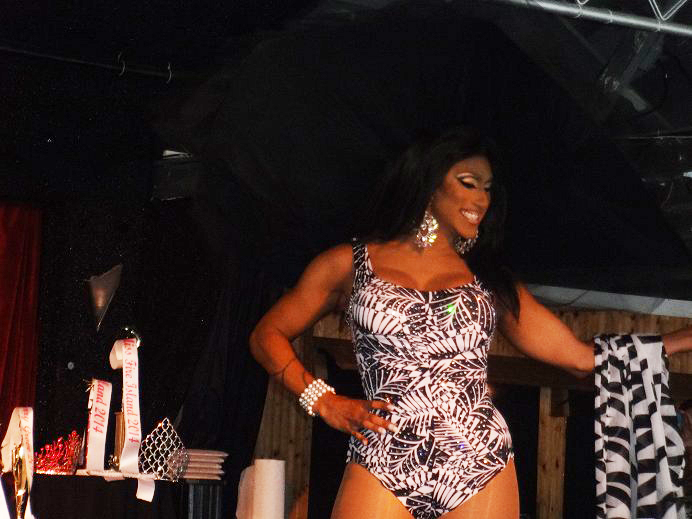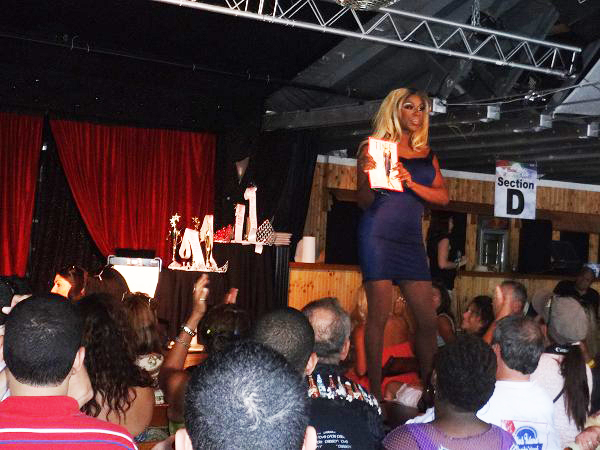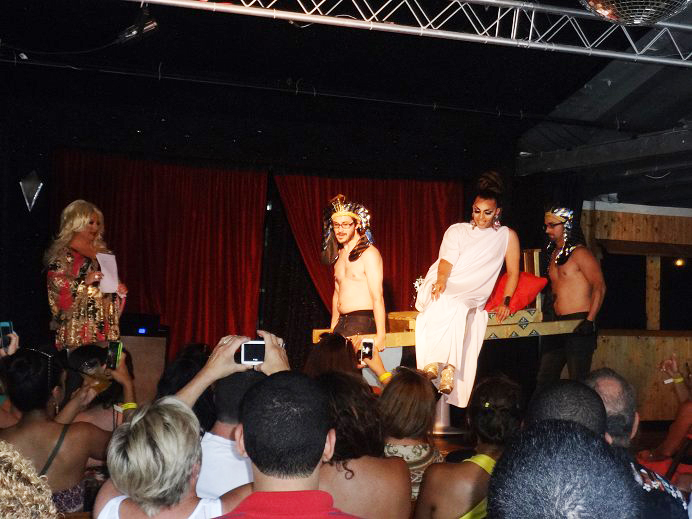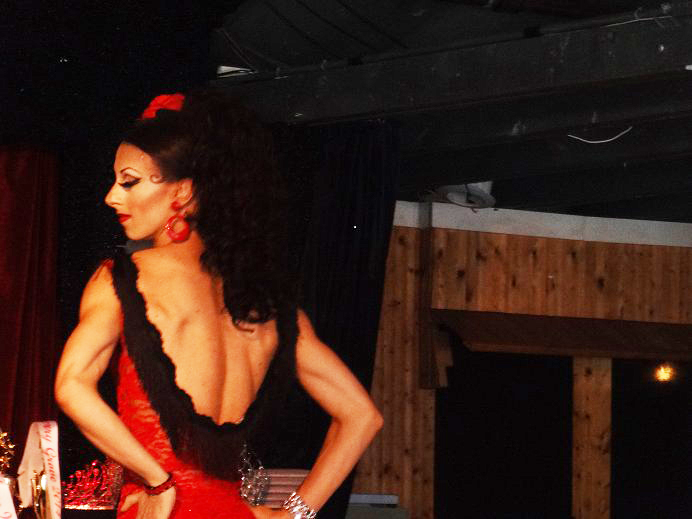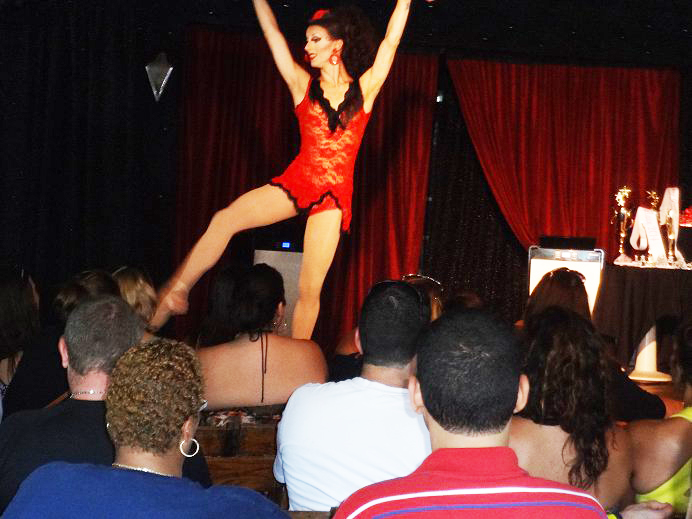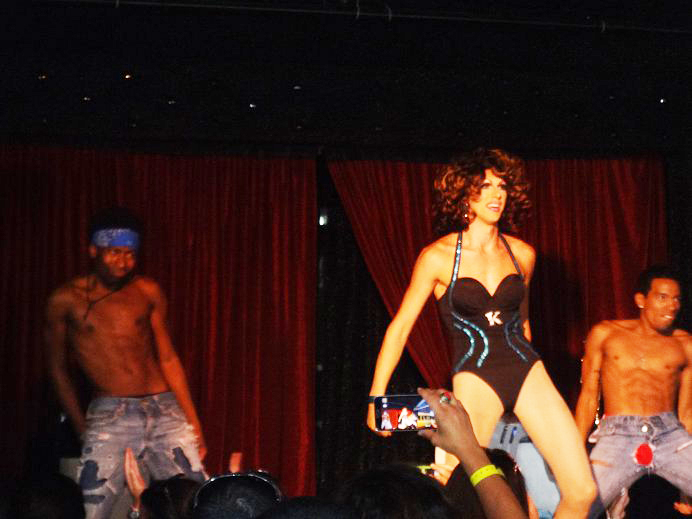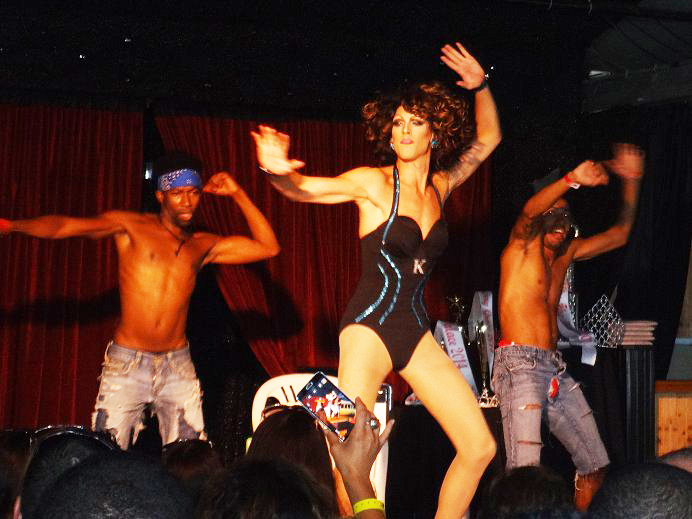 Winner Jada Valenciaga shows how she earned it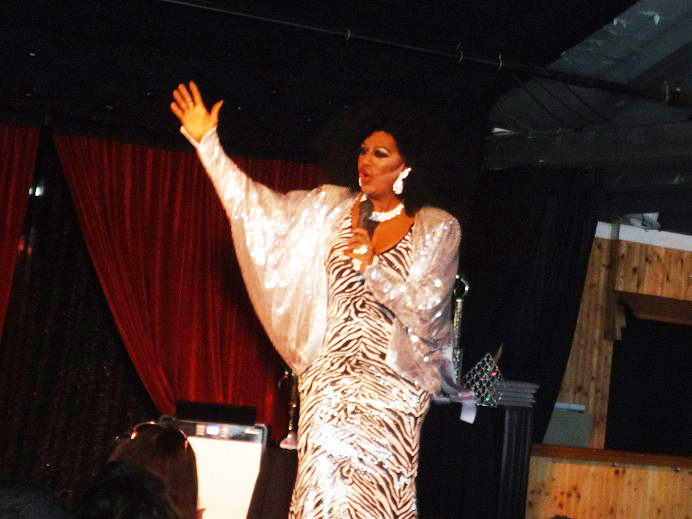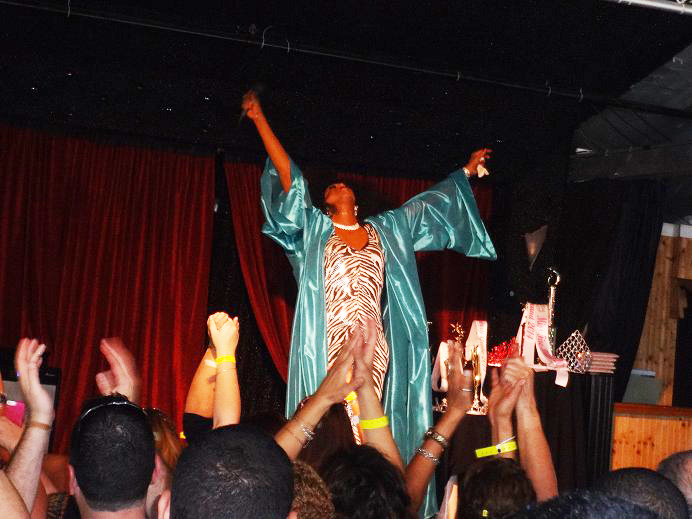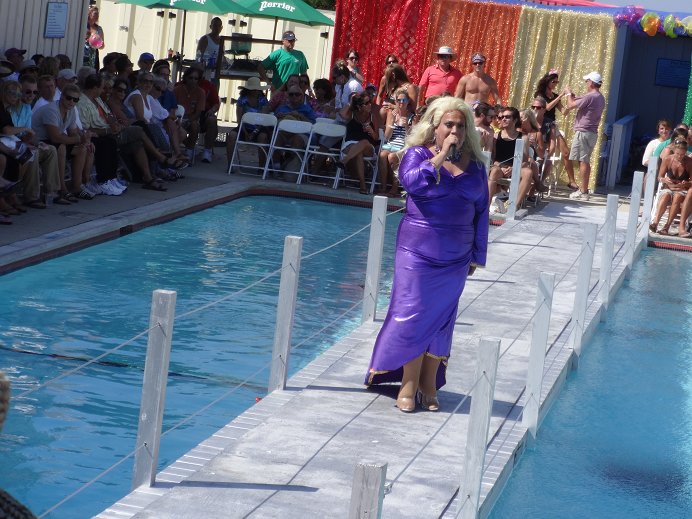 Porsche proves she is amphibian as she takes to the pool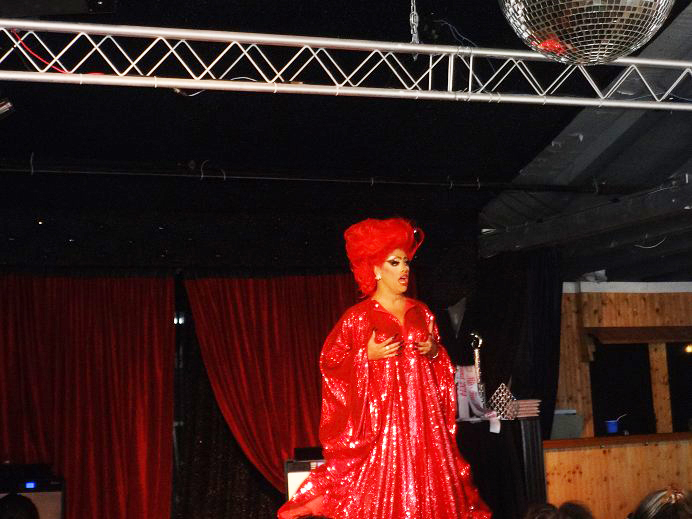 Logan Hardcore does her thing
More Entertainer Contestants

Sugga Pie Koko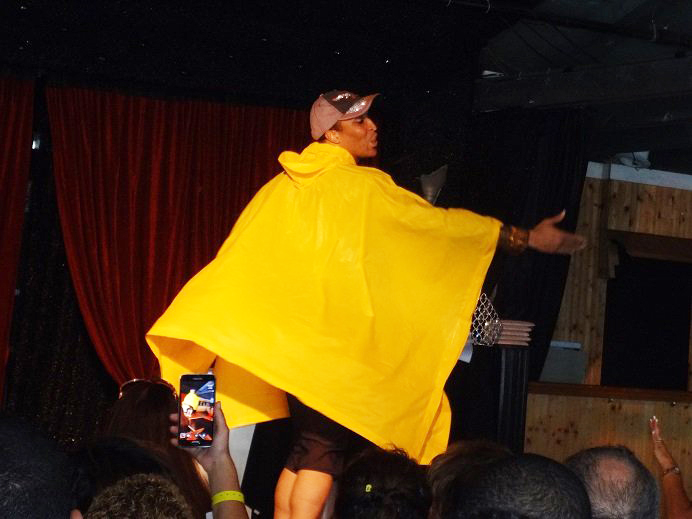 ???

Is that Bette Midler?
Billie Little as Wanda Sykes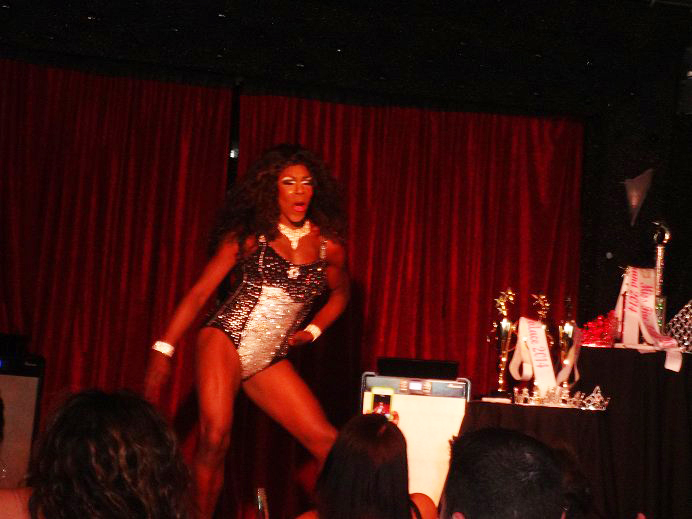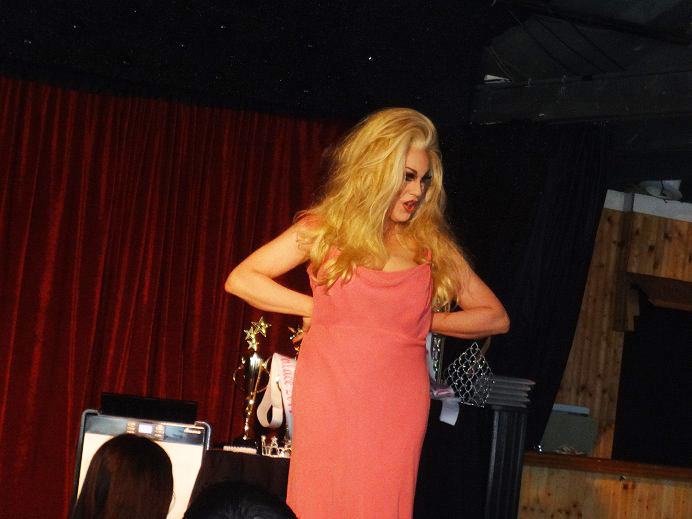 the perennial, incomparable Julie teases us with her "attributes"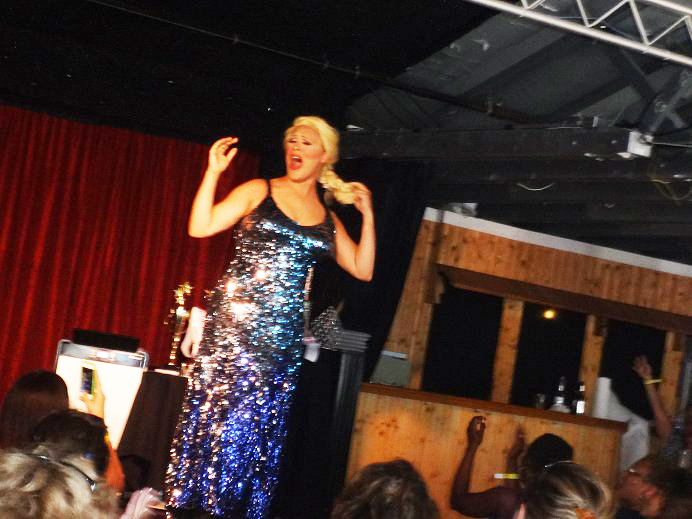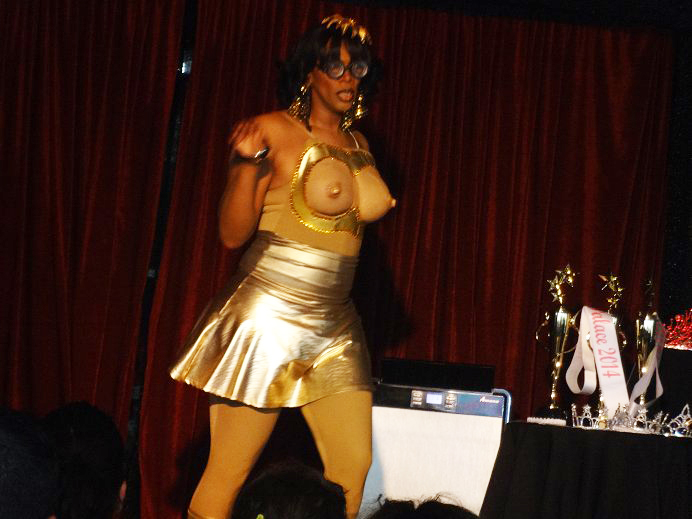 oops! don't those belong to Julie, where can I get some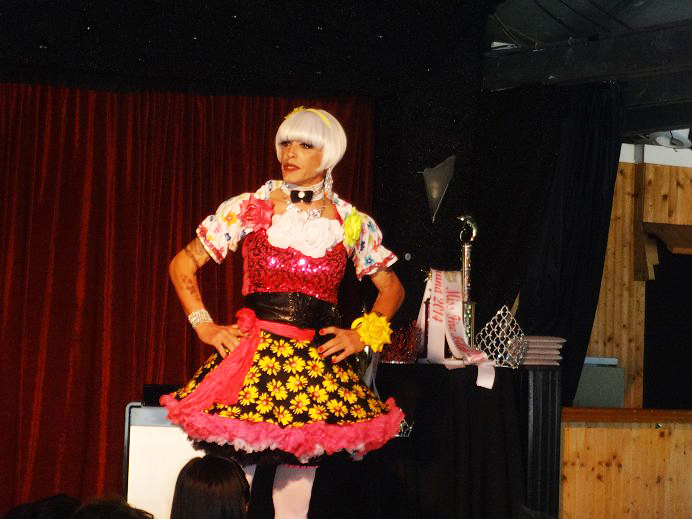 does she yodel?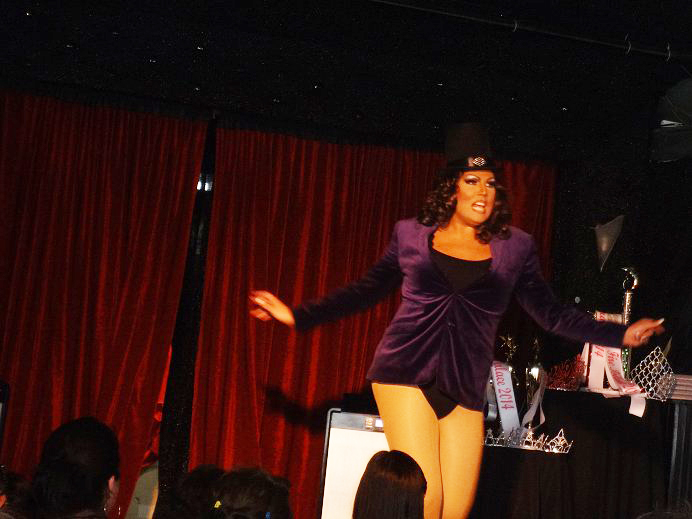 the fab Rhonda Flaming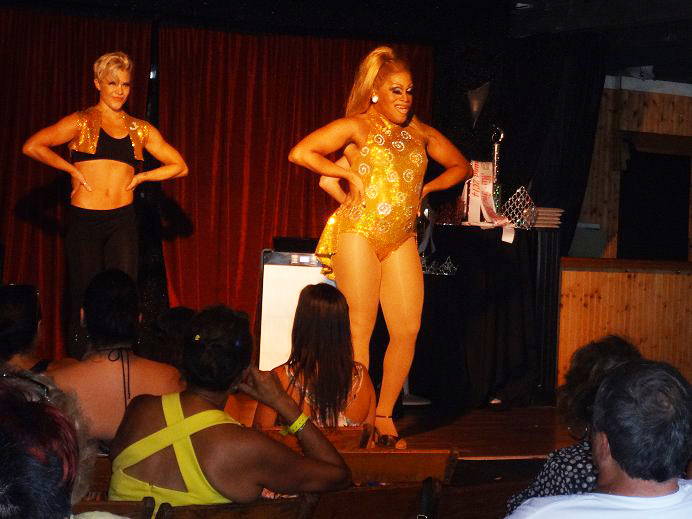 Kendra earns her Judges Award title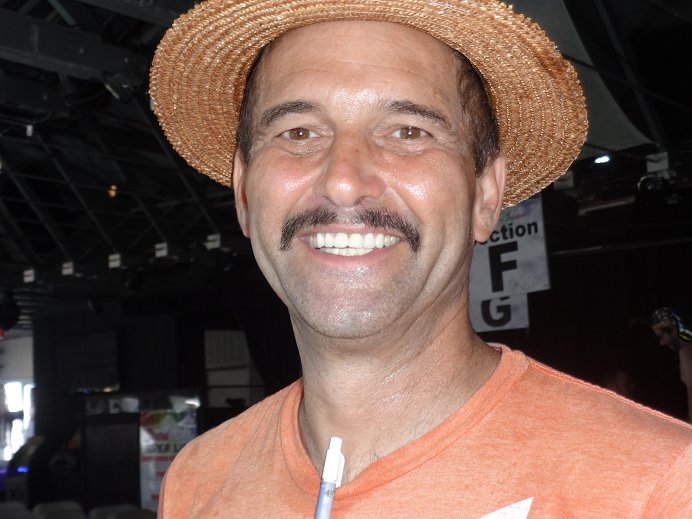 who could resist this waiter?


More beauties (weren't they all seen at the Governor's Ball?)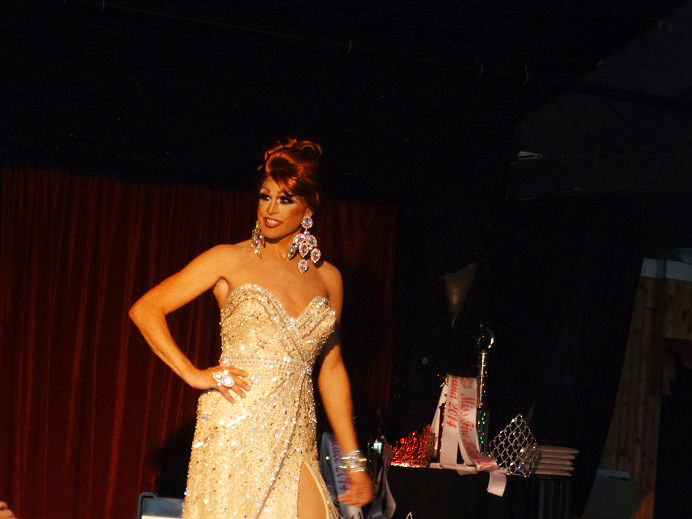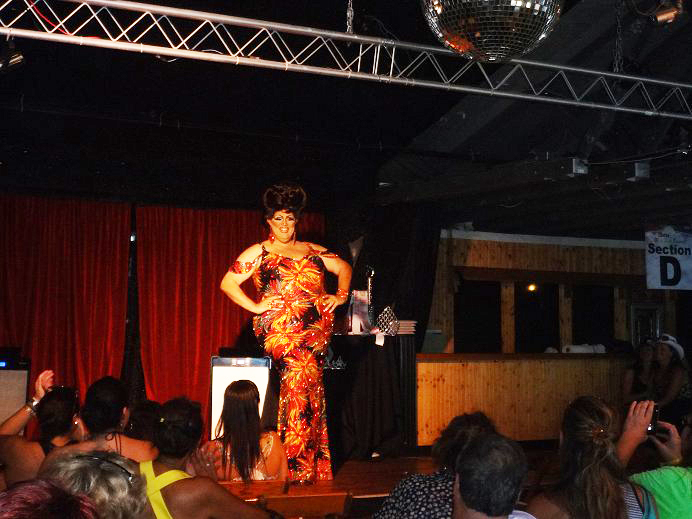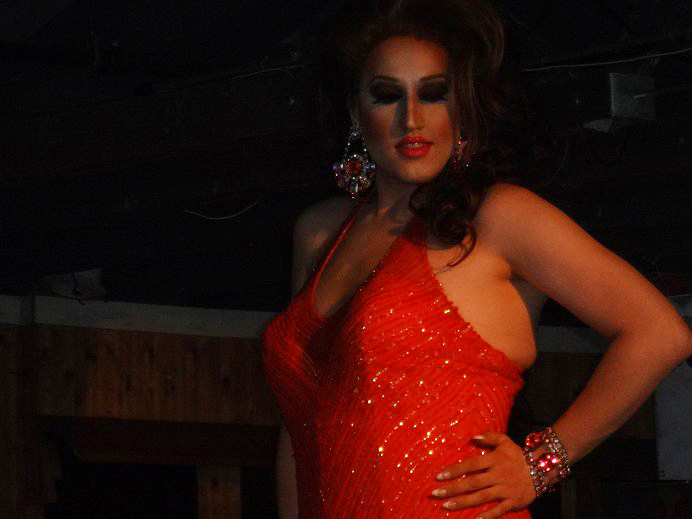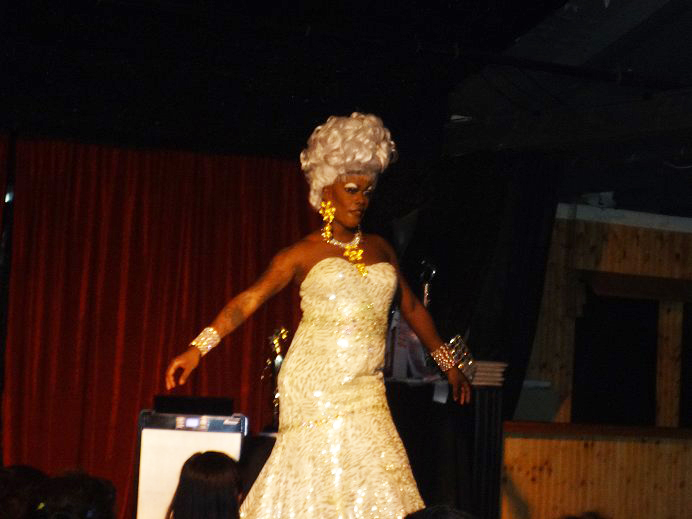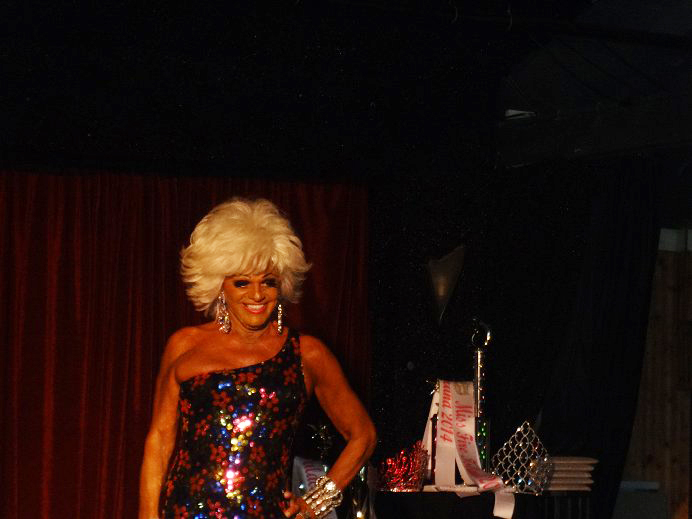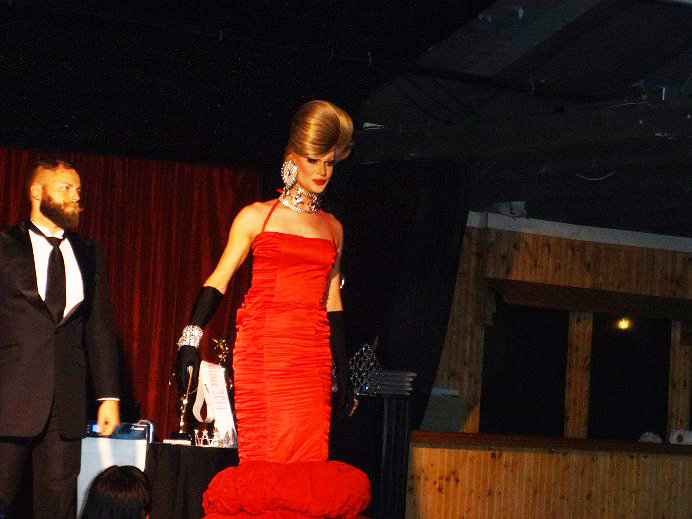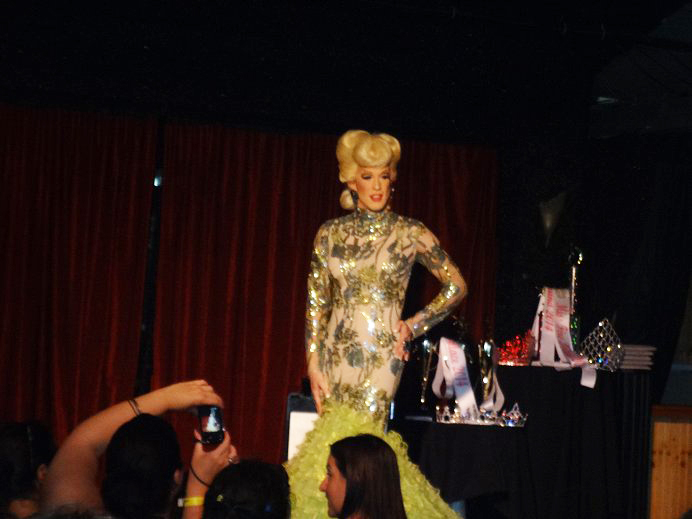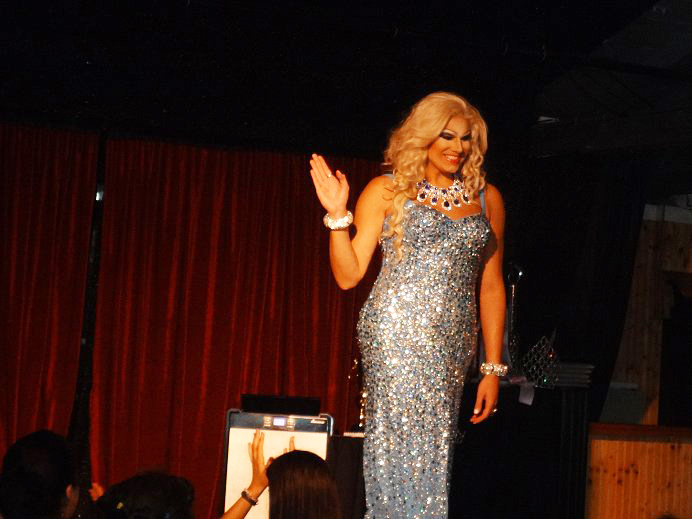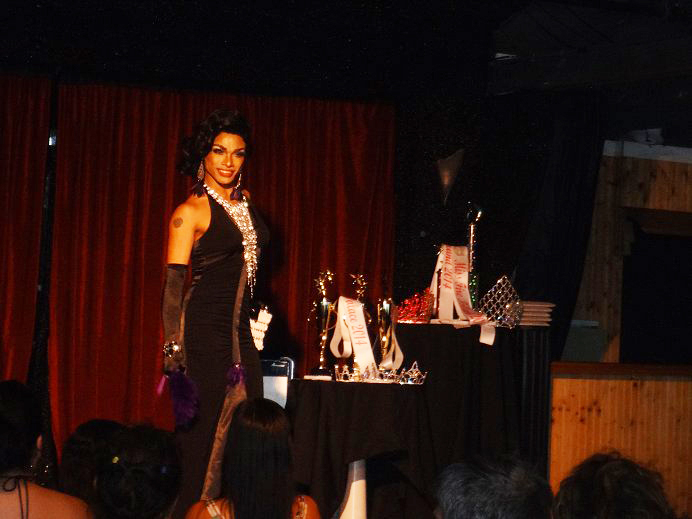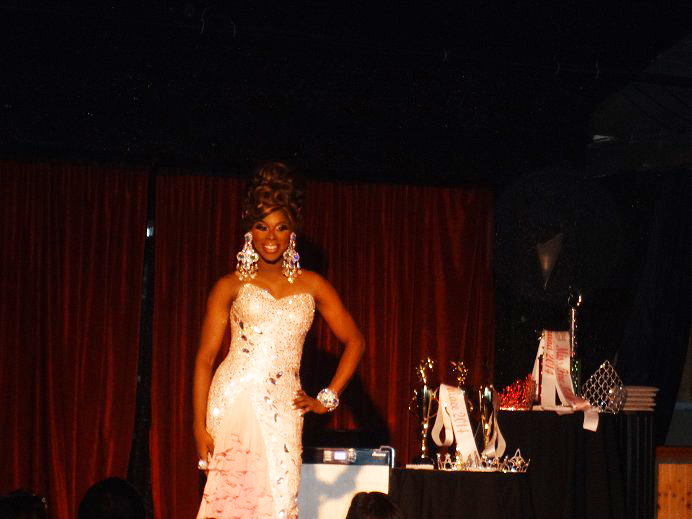 Miss Fire Island 2013 Roxy Brooks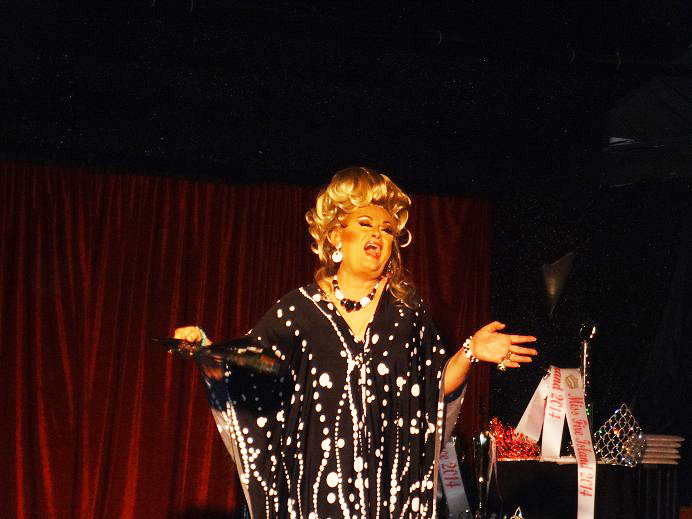 Finally! the Finale!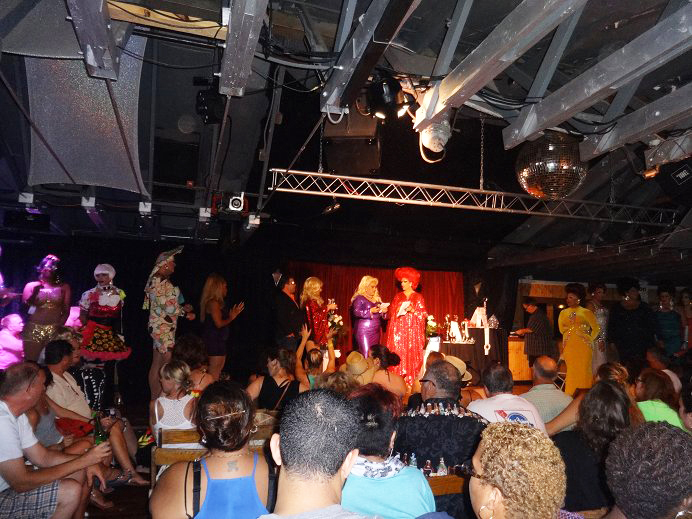 The final line up as winners are announced
Donna Pirhana get hers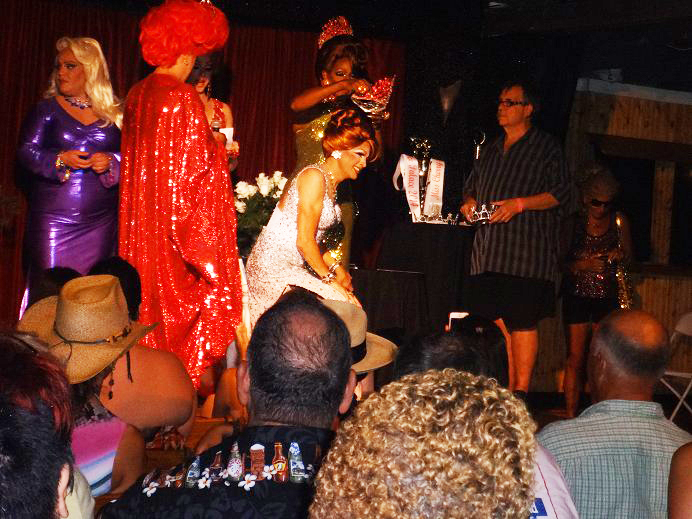 Brenda Darling gets crowned and sashed Miss Fire Island
Who's next???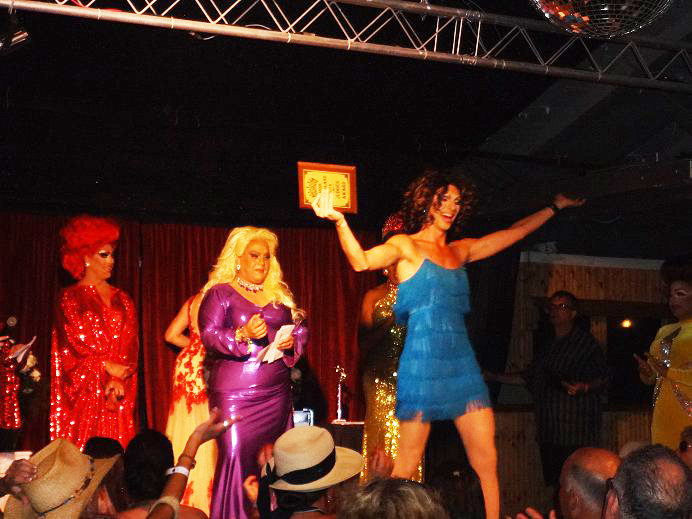 Entertainer of the Year, an incredible Jada Valenciaga
Judges Award winner Kendra Kinx cracks up the MC's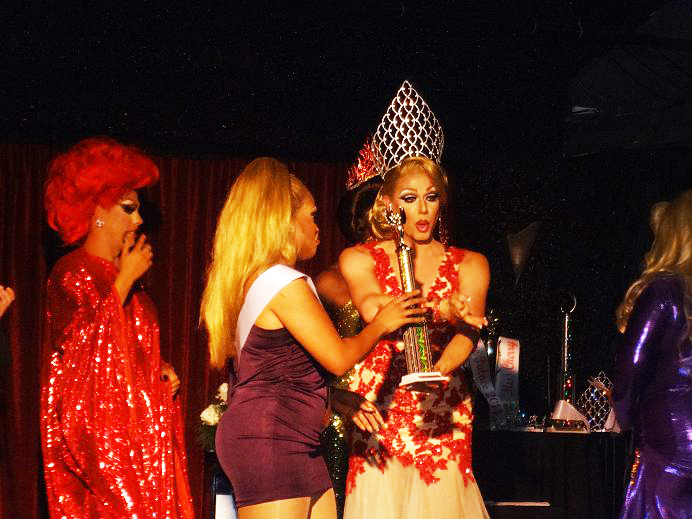 and goes for Miss Fire Island's trophy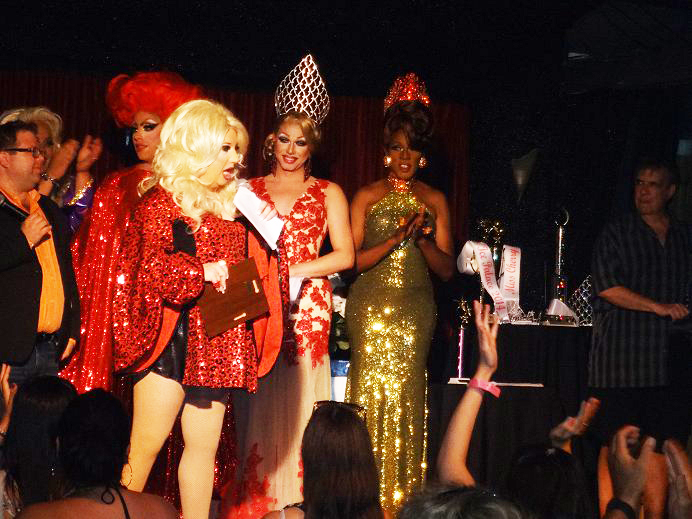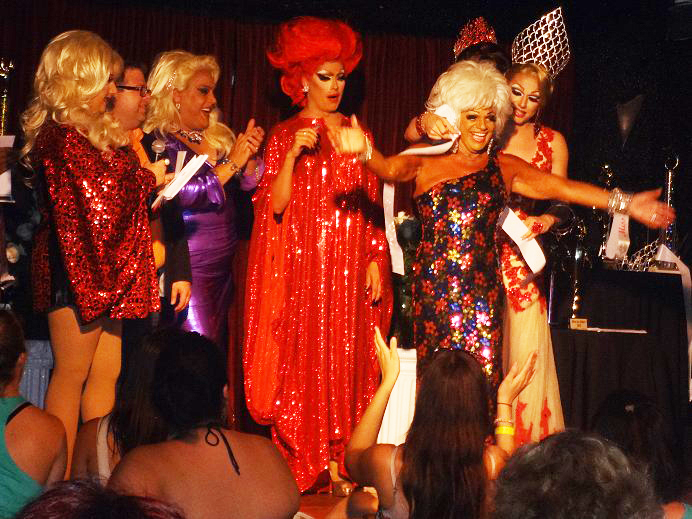 China is thrilled with her Miss Ice Palace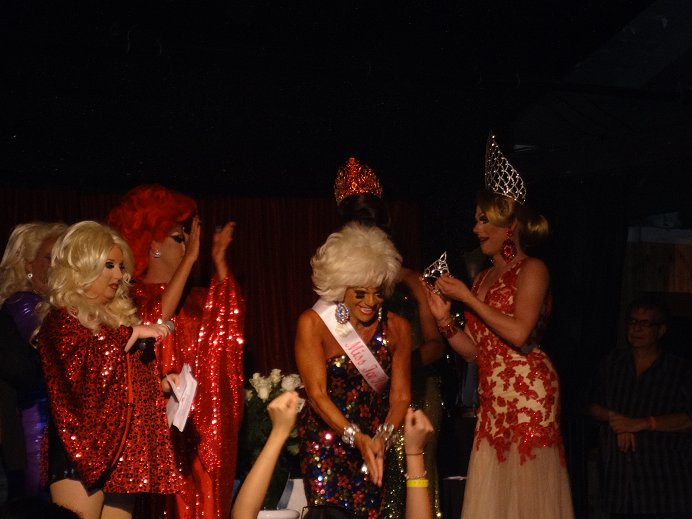 Finishing touches on Miss Fire Island Brenda Darling