BROADWAY SCRAPBOOK: Awards Hopping
By Jeannie
Drama Desk Awards

A mini Tony event held at Town Hall where all the nominees are in the audience, waiting for their names to be called as winners, an after awards buffet party at a disco.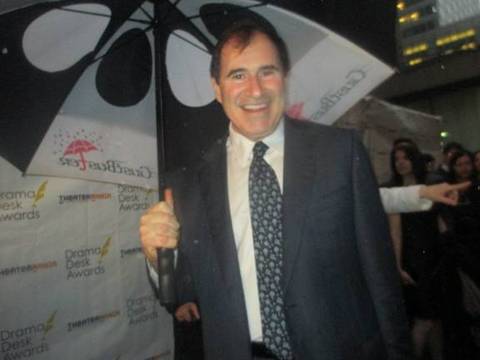 Richard Kind The Big Knife
(All photos by Jeanne Lieberman)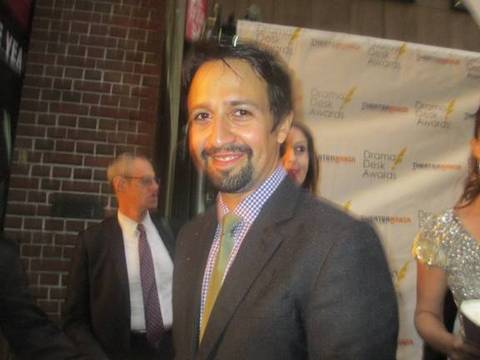 Lin-Manuel Miranda Bring It On The Musical




Marilyn Sokol of Old Jews Telling Jokes still telling them




The cast of Working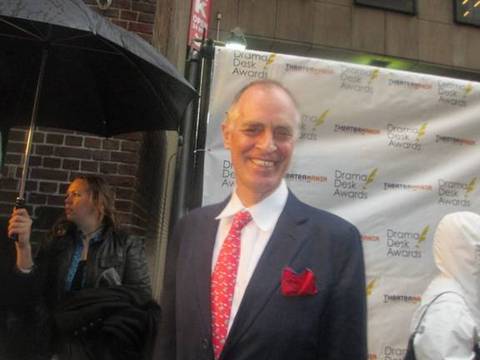 Keith Carradine Hands on a Hardbody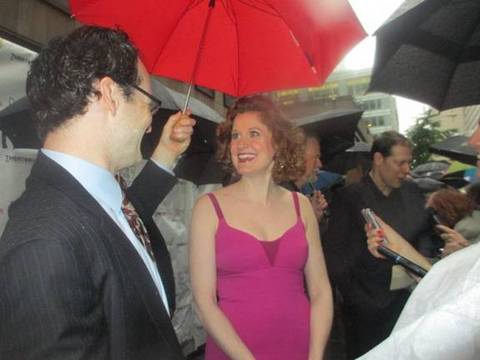 Gretchen Noll nominated for Chaplin …smiling in the rain

Outer Critic Circle Awards

An intimate affair where only the winners are invited to pre-curtain dinner at Sardi's. Less formal, more relaxing with winners able to riff on anything and mingle with each other and the members.




Dale Badway & Michael A. Alden, happy Pippin producers




The silent Penn of P & T talks to me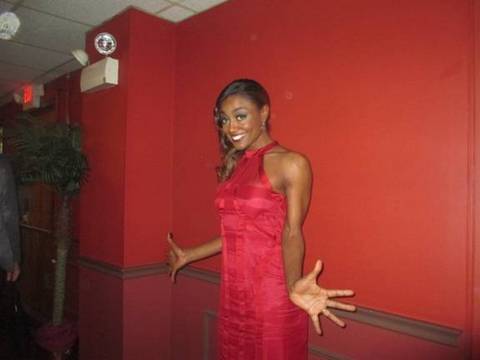 Patina Miller doing Fosse Jazz Hands from Pippin




Duo Award Winners William Ivey Long and Harvey Fierstein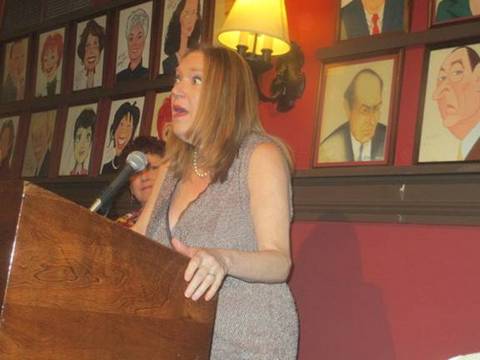 Kristine Nielsen incredulous as she won as Sonia in Durang's play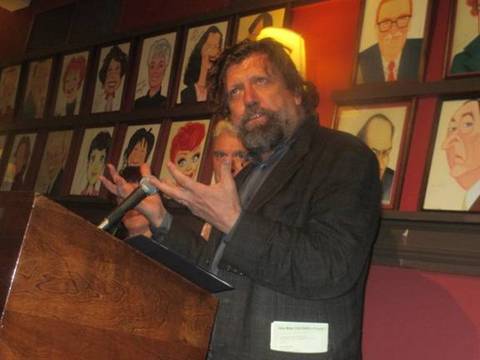 Public Theater's Oskar Eustis accepting award for Here Lies Love




Andrea Martin listening to her very complimentary intro
by former co-star Michael McGrath




Fran & Barry Weissler – Pippin's multi-award winning producers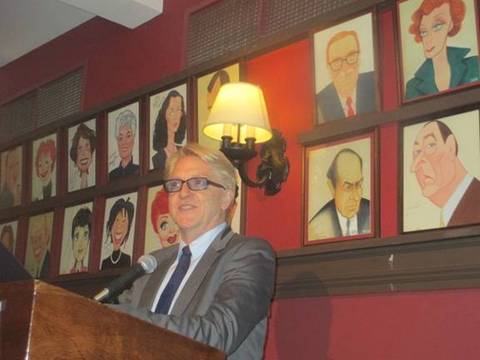 Chet Walker Pippin Choreographer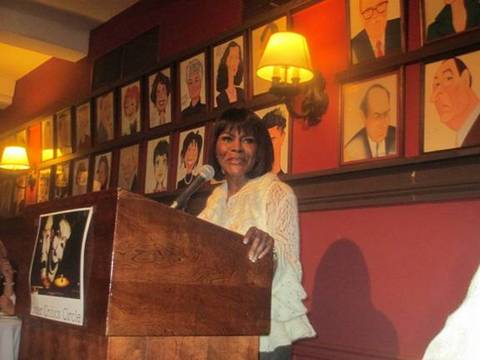 Cicely Tyson – who waited 28 years for her part in Trip to Bountiful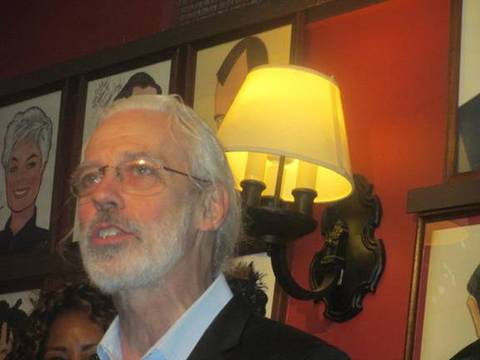 Terrence Mann who confessed he throws knives at his
real life wife in Pippin every night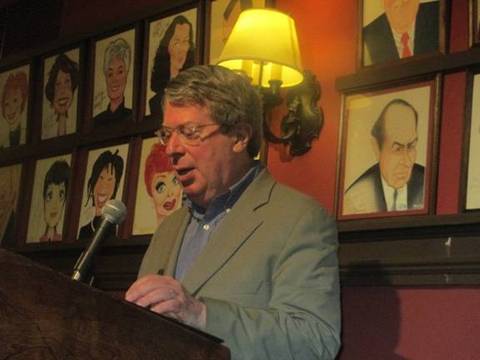 LCT's André Bishop – still humble after all these years - picking
up award for The Nance. LCT has theaters everywhere: three at
Lincoln Center, one on Broadway.




Patina Miller – Pippin –"My life is a dream."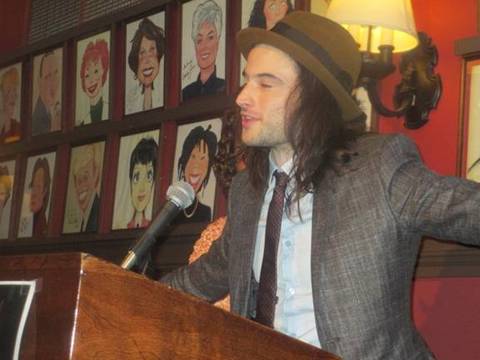 Tom Sturridge still in character as intellectually challenged
but sweet in Orphans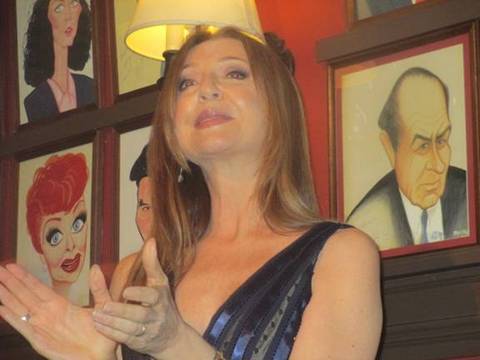 The Beautiful Donna Murphy, presenter
and nominee for Into the Woods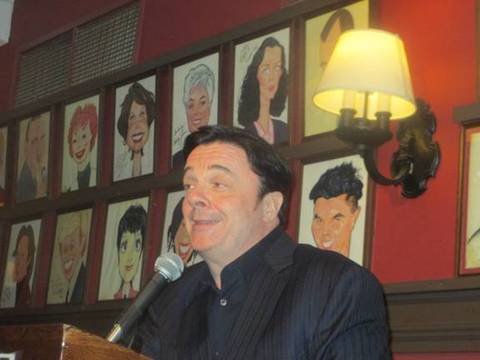 Nathan Lane – Best Actor, The Nance - suggesting his
table was the best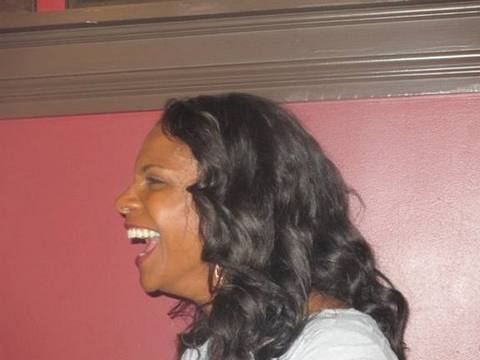 Presenter Audra McDonald sitting at same table where
Nathan Lane suggested everyone was doing jello shots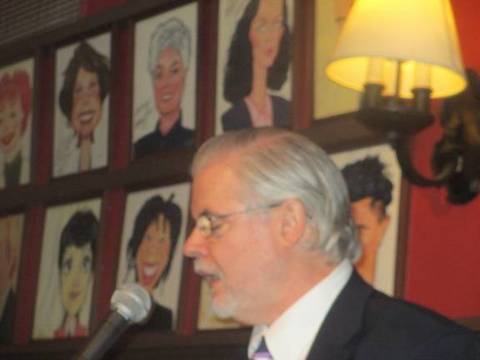 Chris Durang – author of the Durang Harangue in Vanya and
Sasha and Masha and Spike – a sweet gentlemen whose
ability to skewer everything belies he gentlemanly shy demeanor



Kinky Boots' Cyndi Lauper – new to the Broadway game –
took the mike again because she forgot to thank someone

Drama League Awards

An elegant affair resembling the old Hollywood studio parties at posh Marquis Hotel where all the nominees are seated in alphabetical order on the three-tiered dais onstage and each gives a brief comment before the winner is announced and the audience was served dinner seated around large round tables. Expensive but worth it.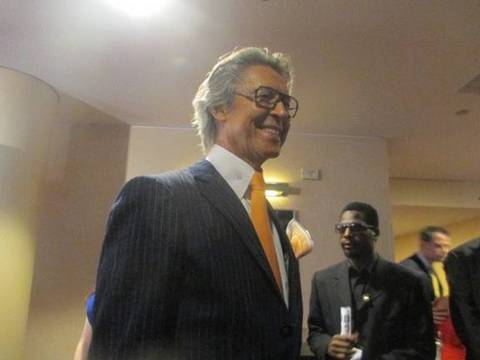 Tommy Tune elegant as ever




Robert McClure - title role of Chaplin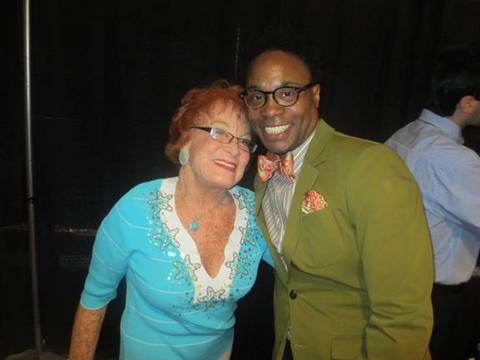 Billy Porter Kinky Boots




Laura Osnes - Wouldn't tell me how she changes her dress
onstage in Cinderella




Valisia LeKae - Diana Ross in Motown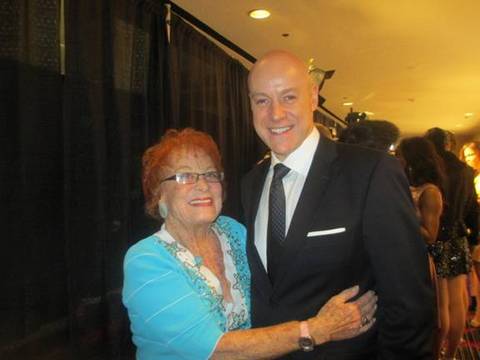 Anthony Warlow (Daddy Warbucks in Annie)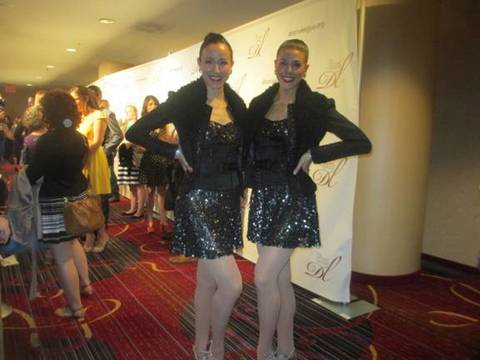 Radio City Rockettes




Vanessa Williams – Trip To Bountiful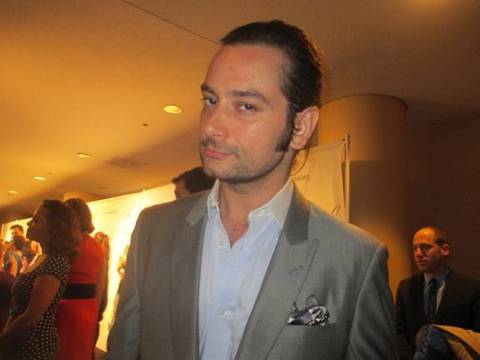 Constantine Maroulis - Jekyll & Hyde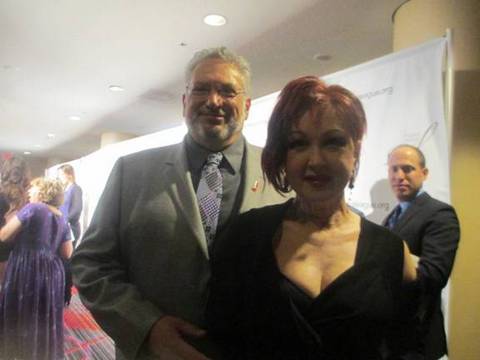 Harvey Fierstein & Cyndi Lauper, Kinky Boots collaborators
2013 Drama League Award Winners

Distinguished Performance Award
Nathan Lane
The Nance
Distinguished Production of a Play
Vanya and Sonia and Masha and Spike
Distinguished Production of a Musical
Kinky Boots
Distinguished Revival of a Play
Who's Afraid of Virginia Woolf?
Distinguished Revival of a Musical
Pippin


a whirlwind! Now to the Tonys………………