BEAUTIFUL BRYANA'S BIRTHDAY ON THE BEACH
Bryana with proud parents Lou and Patti
Happy Birthday & Bon Voyage to the beautiful Bryana, who, though spawned of two attractive parents emerged with an exotic look all her own – graced the beach party thrown by adoring parents Lou & Patti Romanzi as she gathered with her friends (and most of the KFDA, MM's, Seabay Heights hoi polloi – even visiting dignitary "Doc" Mike O'H to watch his son work), to feast on teen oriented Out delicacies (like sliders) at the end of a perfect beach day. Mom Patti, prone to tears at the very mention of "empty nest syndrome" looked around at one point and said "this doesn't suck". Bryana off to college in Ft. Lauderdale and already on the Rowing team (what's with that rowing, Mallory W, Loren L, et al are all doing it – what happened to table tennis or whiffle ball. Bryana looked radiant as she biked her boyfriend to the ferry later that night.
THE CROWD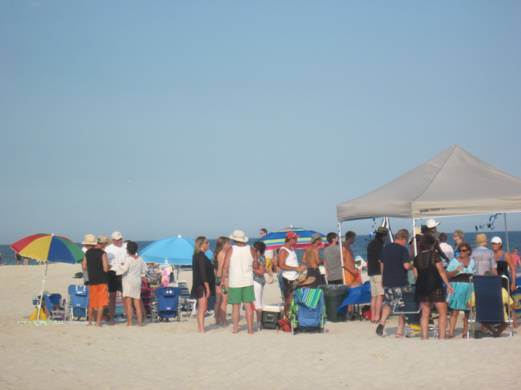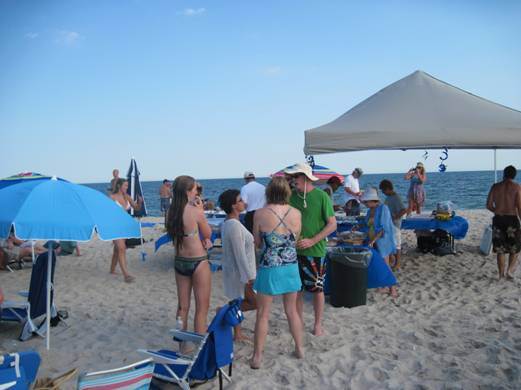 Bryana & FRIENDS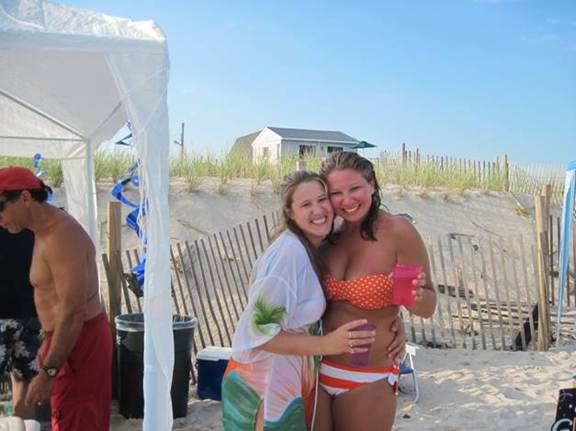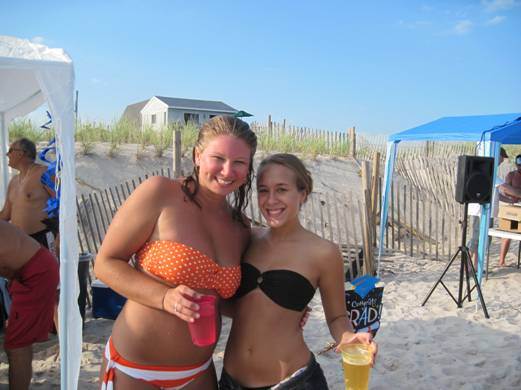 THE ELDER STATESMEN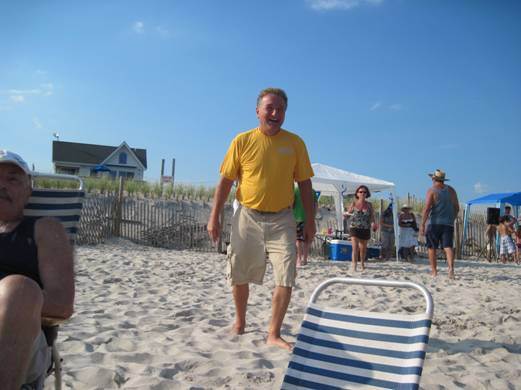 There's Dennis, with Debbie chasing him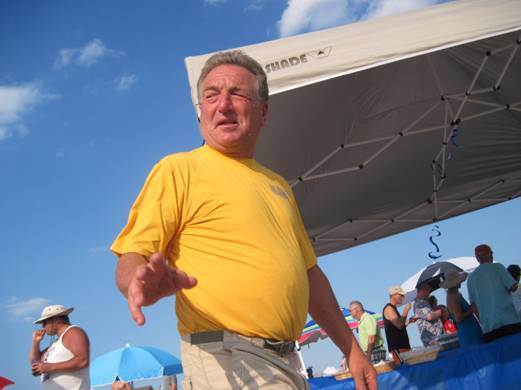 His best DeNiro imitation
our athletes
And CHILDREN
A wandering fisherman….Wow! A party – the fish can wait! A brew? Thank you.
(Yawn)…That was a swell party. Don't these grown-ups ever get sleepy???