DAWN'S ANNUAL BIRTHDAY BASH GOES INDOORS
A marathon love fest with drinking and eating and gambling and gambling and drinking and eating and…..
                                                   Photos and text by Jeannie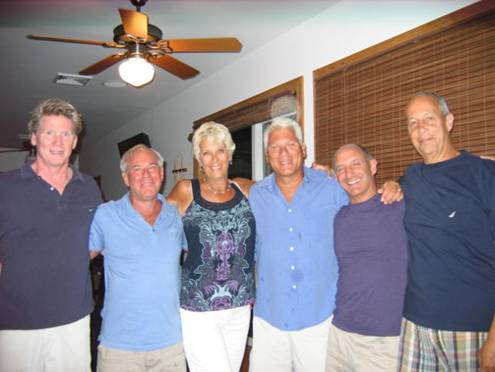 Traditionally a beach birthday bash for Dawn, the  weather gods decided otherwise and though the afternoon cleared up after the rain– the much anticipated annual celebration  was moved indoors to the firehouse where the invitees lost little time getting down to the business of (formerly beach) bingo. As the champagne flowed, the decibel of enjoyment heightened, winners did a required victory dance before getting their prizes
So glad you could come……..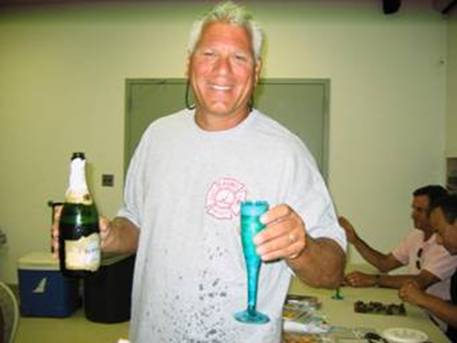 Host Gary offers champagne
Let the games begin!!!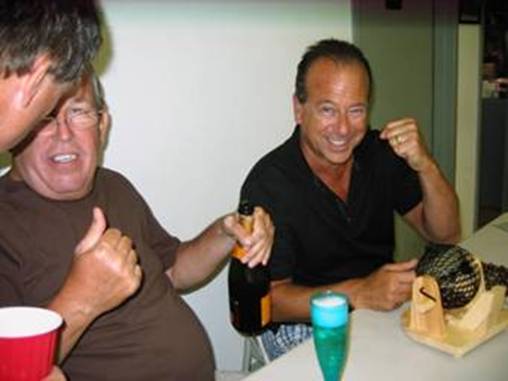 A replacement already (see Neal's face?)
Why is he smiling like that?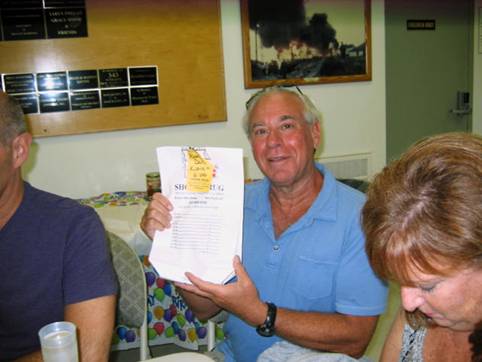 Cause he got his medication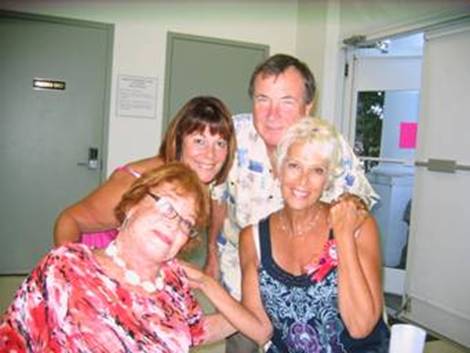 OK – you take the picture
Steve is such a softie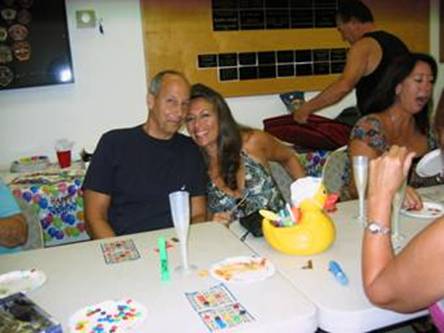 Smile for the camera
Cindy making the rounds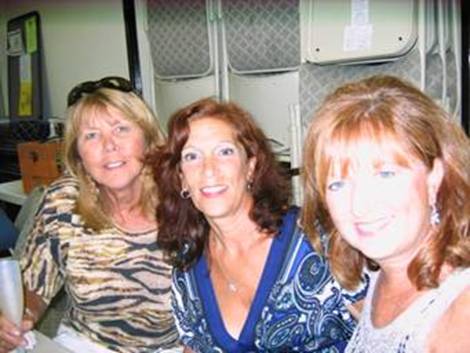 A moment with the girls…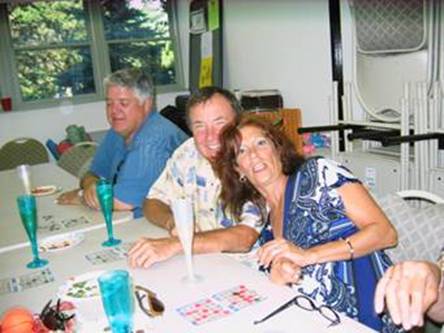 Mind if I join you?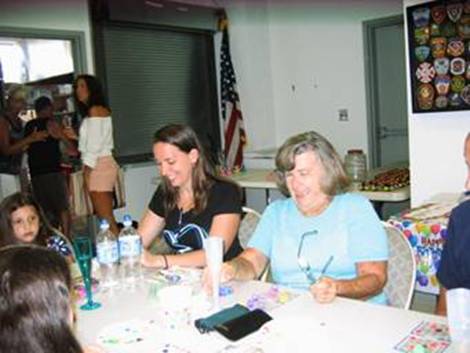 Dawn's marvelous mom her niece and her daughters
This is serious
Girls just like to have fun…….
Steve won again while Patty checks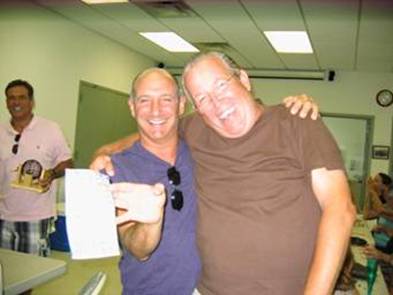 Eddie won!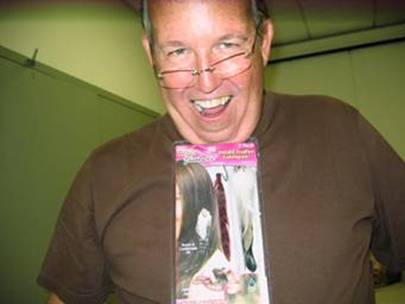 And Steve won again!!!
We need some luck
Didn't this count?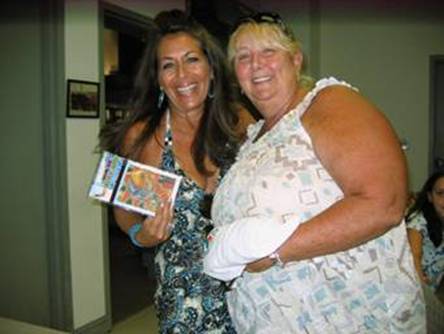 Another winner
I'll show you mine if you show me yours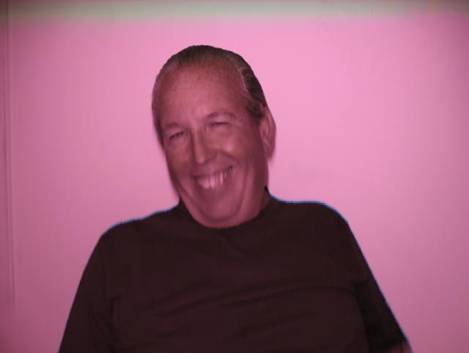 The face says it all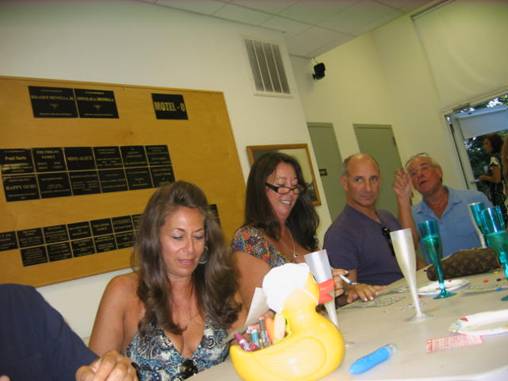 I've got to win something
Haven't we seen that pattern before? But not as cute
She's thinking "enough with the bingo already where's the food?
AND THEN THERE WAS FOOD
Here's Dennis in to check things out before the food
 How shall we serve this?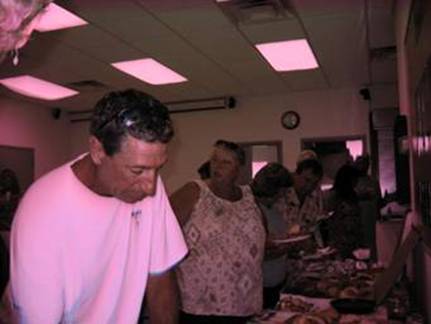 Altieri to the rescue
Chris displays her "broom dance" for the boys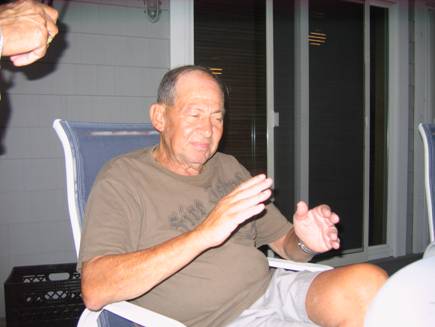 The Xanadus stopped by for a chat with the birthday girl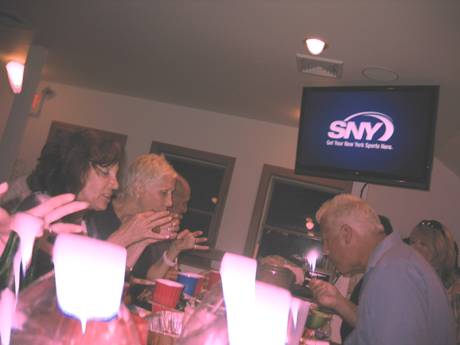 More eating – homemade stuff plus birthday pie and luscious desserts
More gambling – Cindy LOVES to win!
GIFT TIME! (Here's but a few)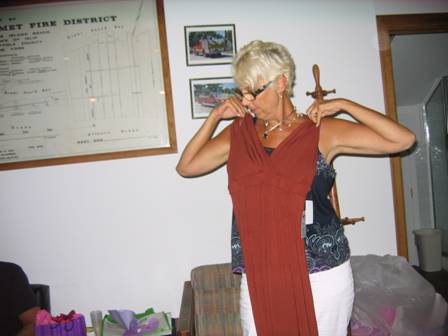 Mmm! This looks good (she wore it to the Out for her birthday drink next day)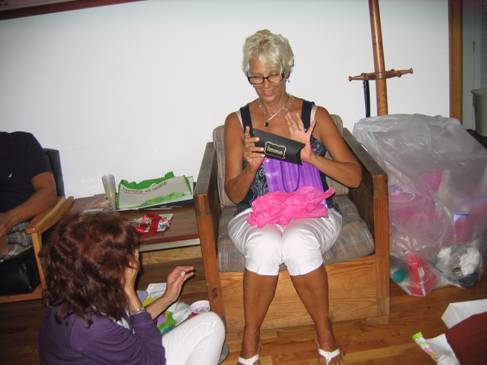 What's in this?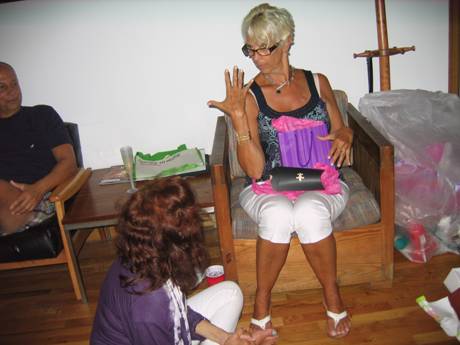 A beautiful bracelet (that is not an Italian hand signal)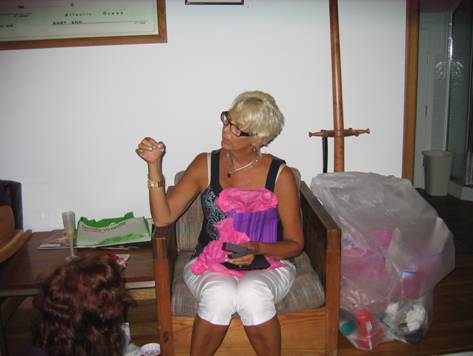 …cute little earrings
Even the host got a belated birthday gift "because he deserved it" 
The Aw Shucks Mushy Moments: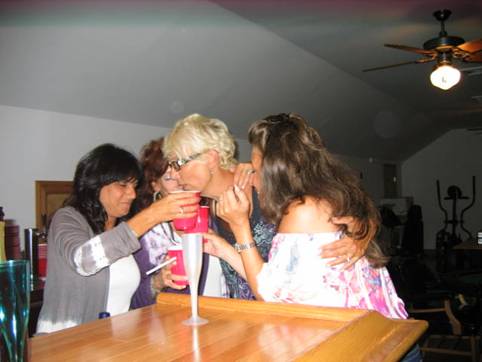 Here – drink this!
The perks of being the birthday girl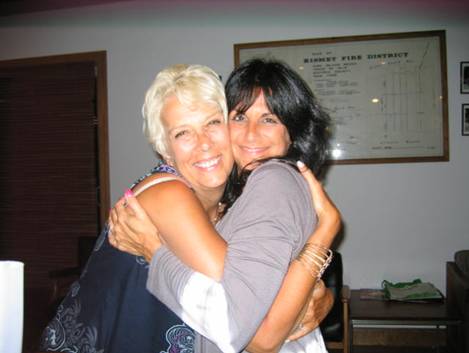 Dawn said "I am so happy to be with my family and friends…you are all my family I love you so much"
 Right back at ya!!!  Happy Birthday Girl Friend!