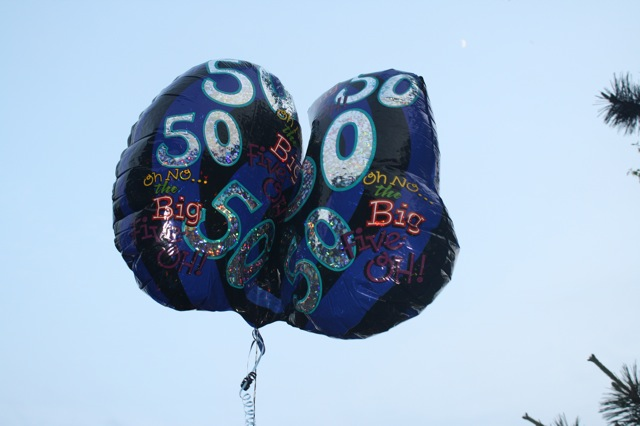 A FABULOUS FIFTIETH!!!
Party of 5's Debbie & Eddie (not That Debbie & Eddie) threw a blast for her 50th – Kismet's first Society event set the standard that will be hard to match (but let's not discourage others from trying)

Debbie couldn't have been happier as friends from here and the mainland and family helped her celebrate the big 50 birthday in style. in style

The food was all from the "Out" Friends from home (Briarcliff) made all the desserts. "Bruce made a beautiful photo collage of my whole life!!!"

50 people including neighbors Tony & Pam M & Artie R, Tom L, Steve & Susan (letting loose without the 4 kids: "feel like the old days" kvelled Steve), Jay & Linda, Joel & Miggy, Pat & Phil V (newly returned), Bob & Marie, plus the Merry Marrieds (Jennifer, Neal, bro Bruce & Meryl, Cindy & Steve, Chris & Barry, Cheryl L, Gary & Dawn) plus some friends from Westchester danced through the night to D-J Brian Kelley, lights & montage by Bruce, sets by Josh & Sam, Eddies nephews. The champagne flowed (Cliquot!)

"The police shut us down…at 2AM" complained Eddie. Rumor is Debby opened her gifts around 3AM. Nevertheless the bright couple was ready to beach the next day – none the worse for wear! "Eddie made me a fabulous party and I love him sooooo much!!!"

Photos by Deb and her niece Samantha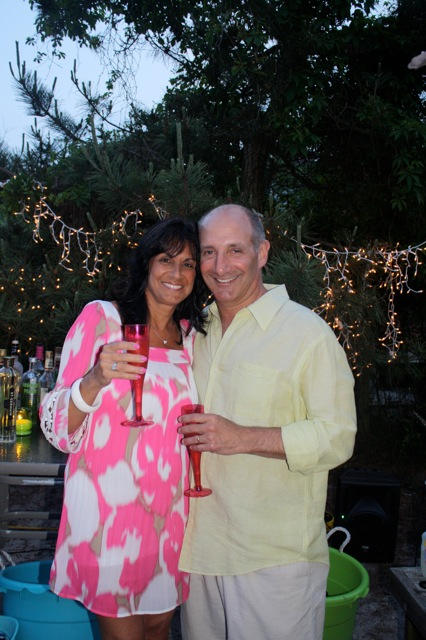 Welcome to our party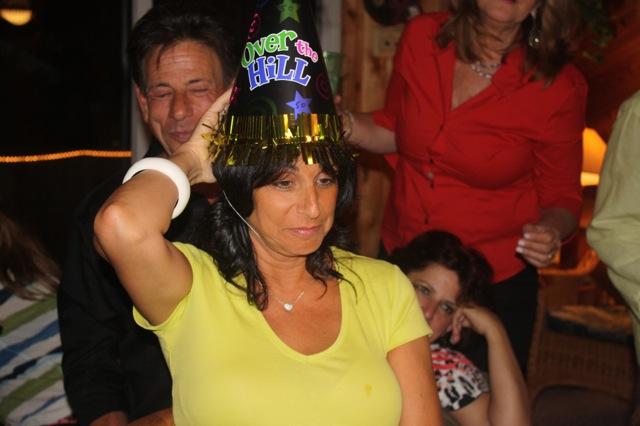 OK! I'll wear it if it makes you happy!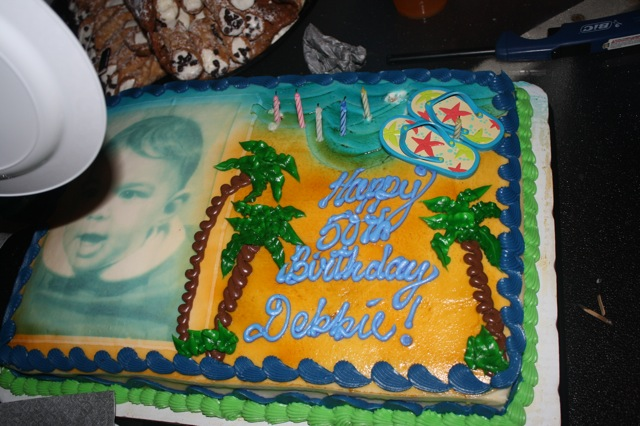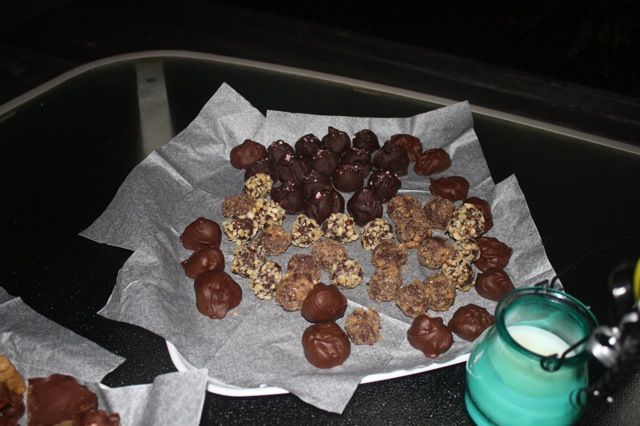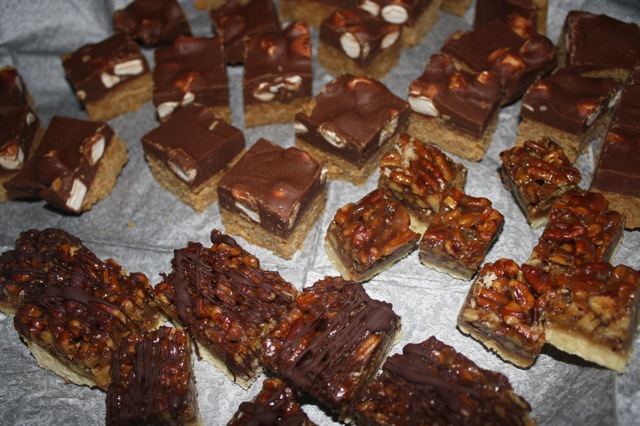 And don't forget the booze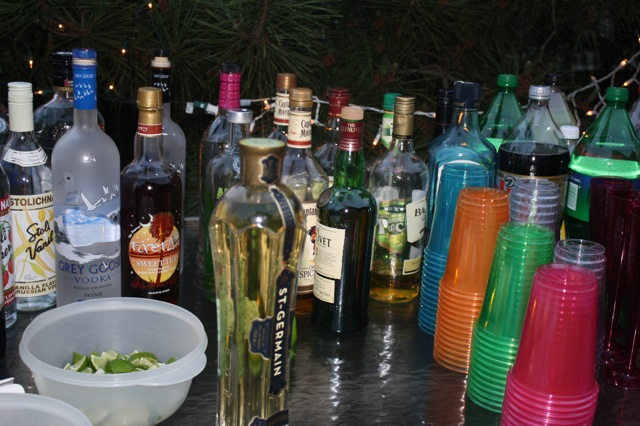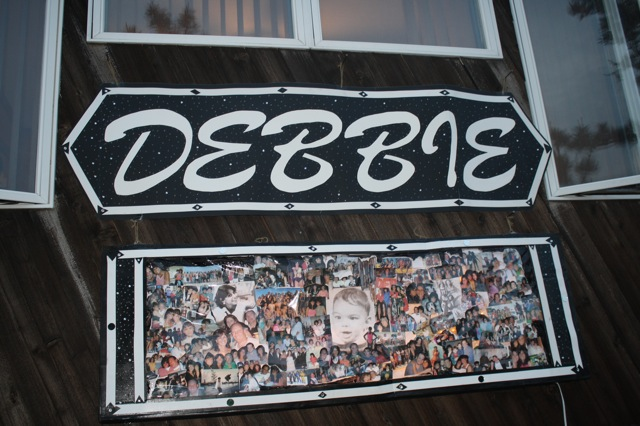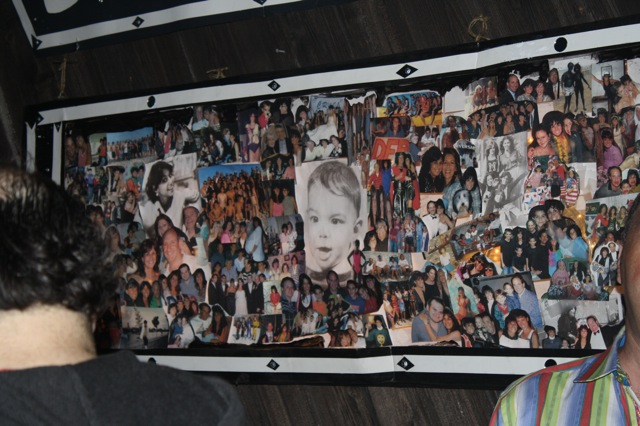 Bruce made the collage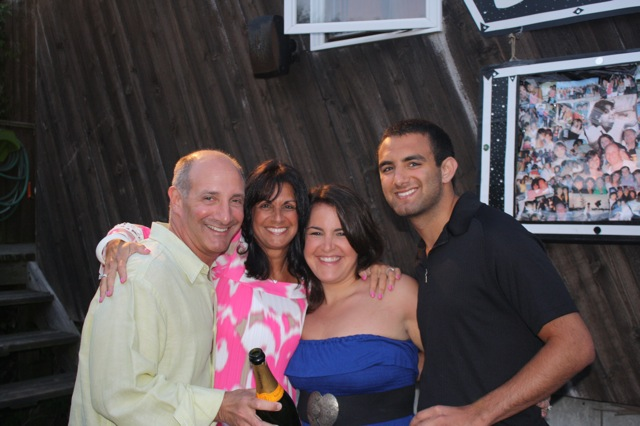 Another surprise???

You did all this for me?????????
Its all on their faces!!!

The Girls…………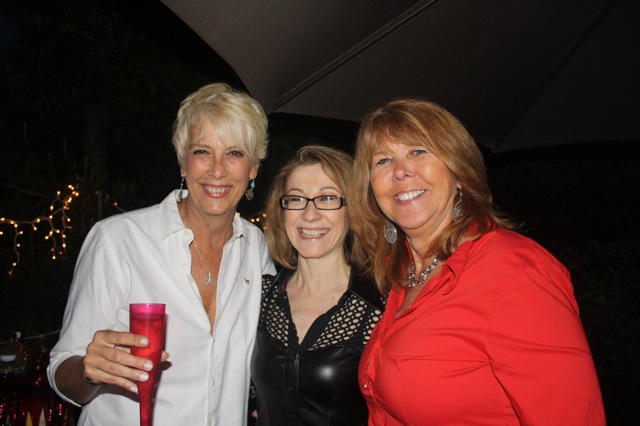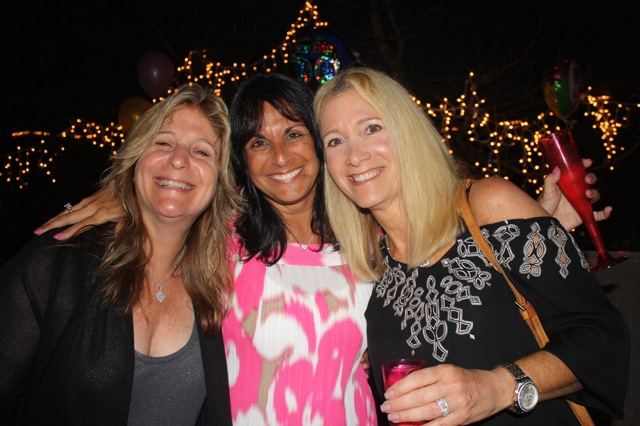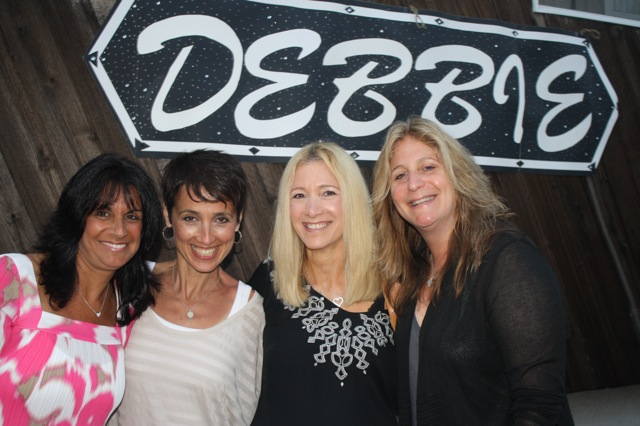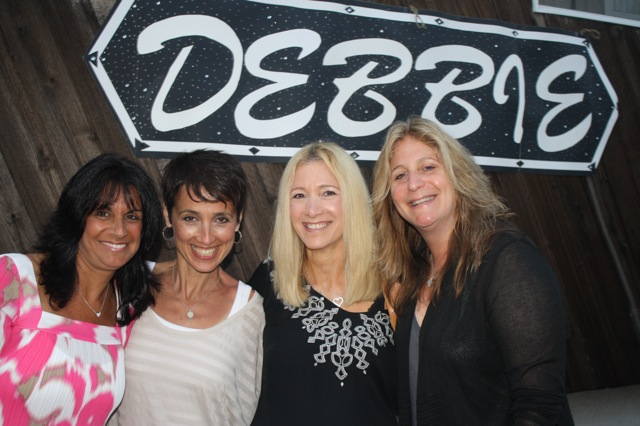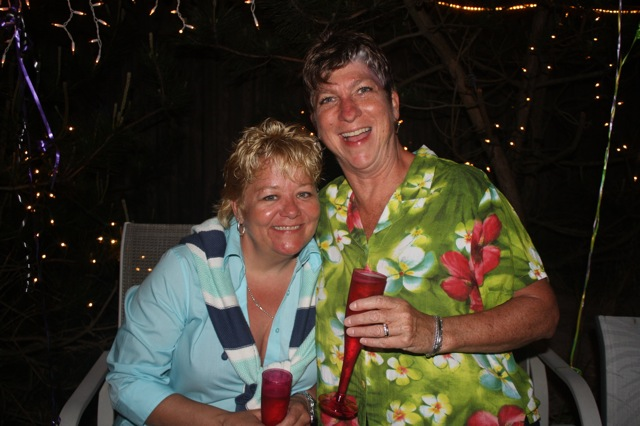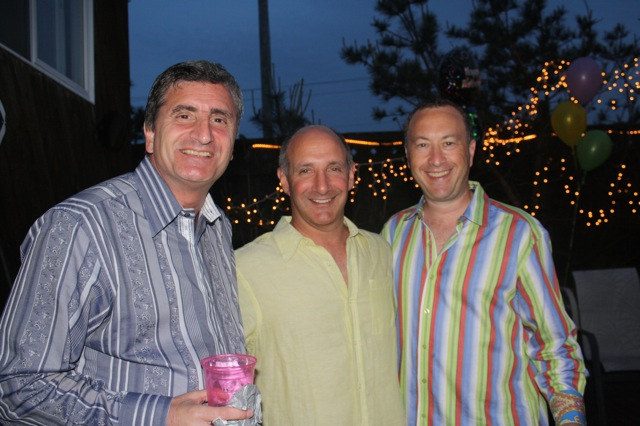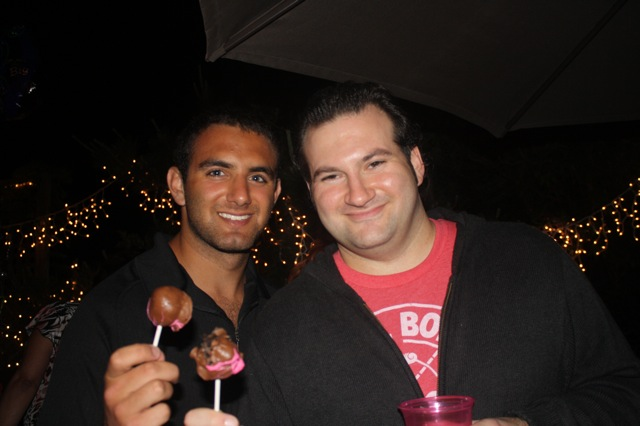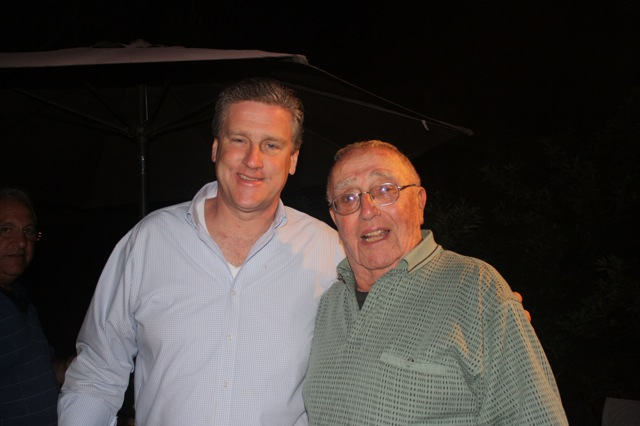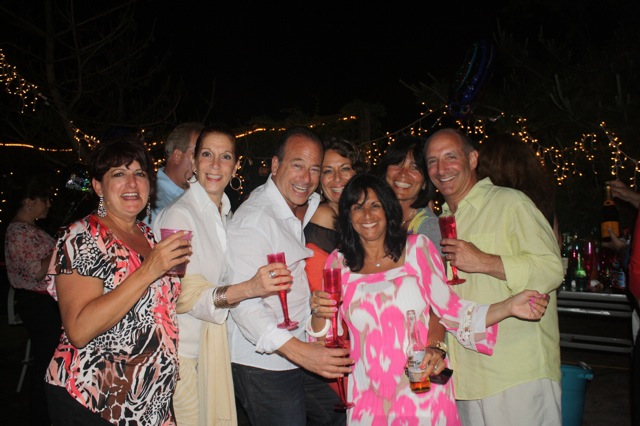 The Merry Marrieds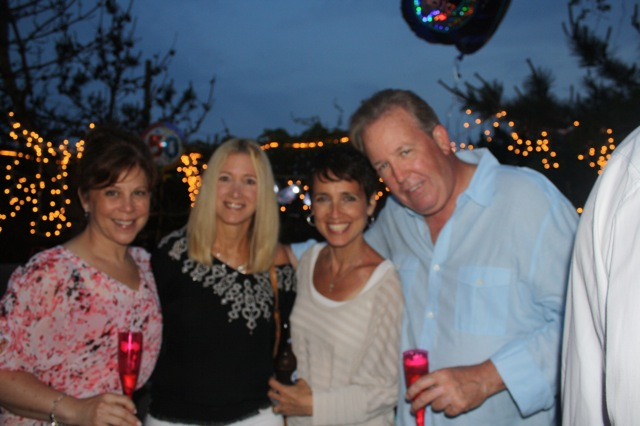 Mix 'n Match…………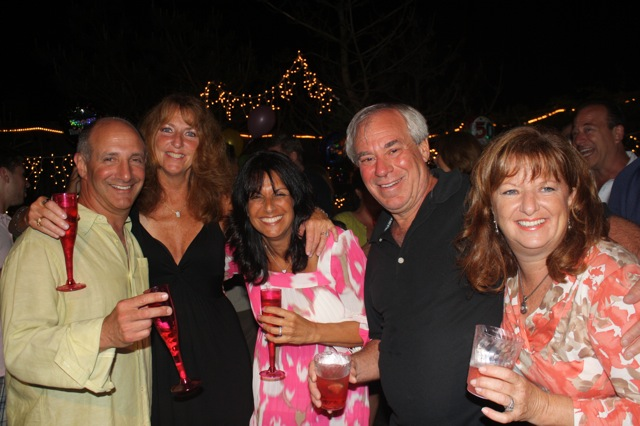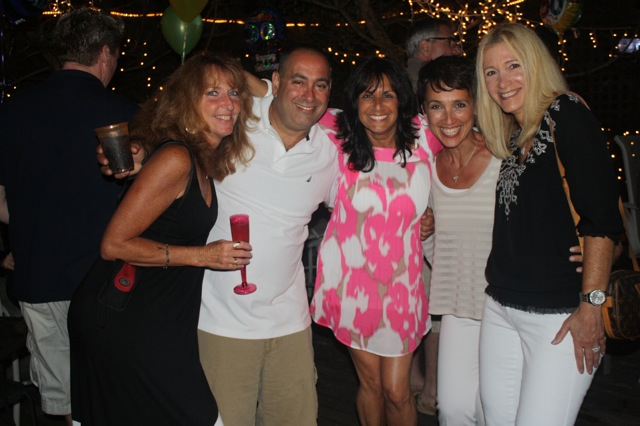 I got there later – (you can see from the guests' faces how it was progressing)

Photos by Jeannie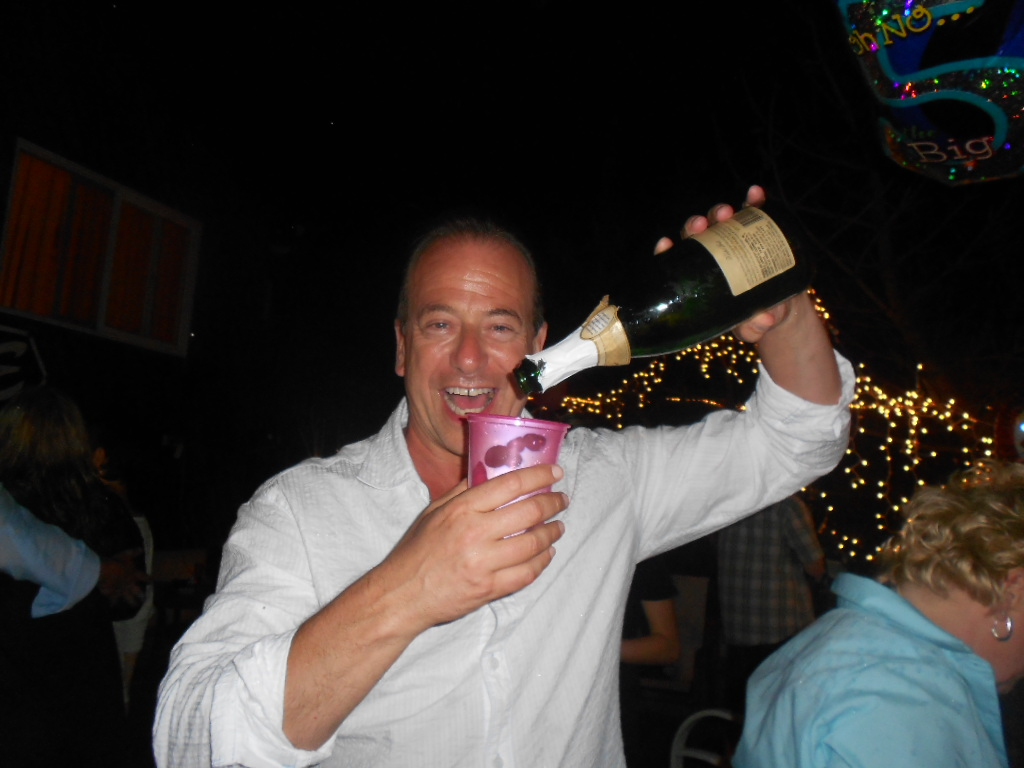 Our party poster boy!!!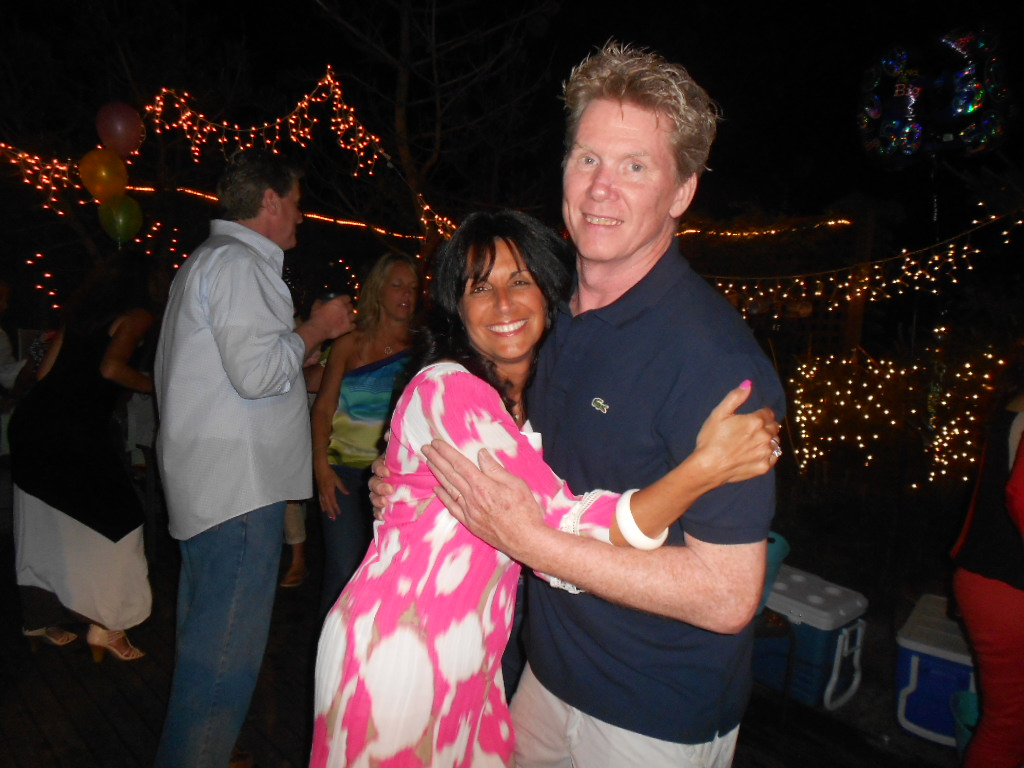 Yes, he'll dance with you – it's your birthday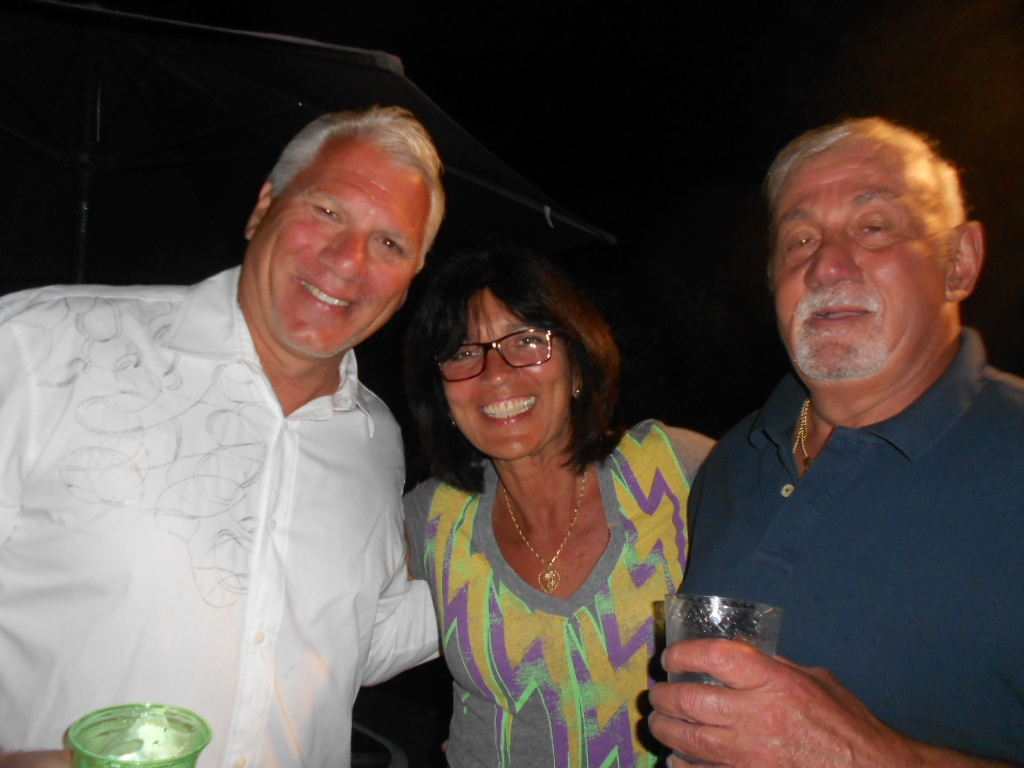 Trios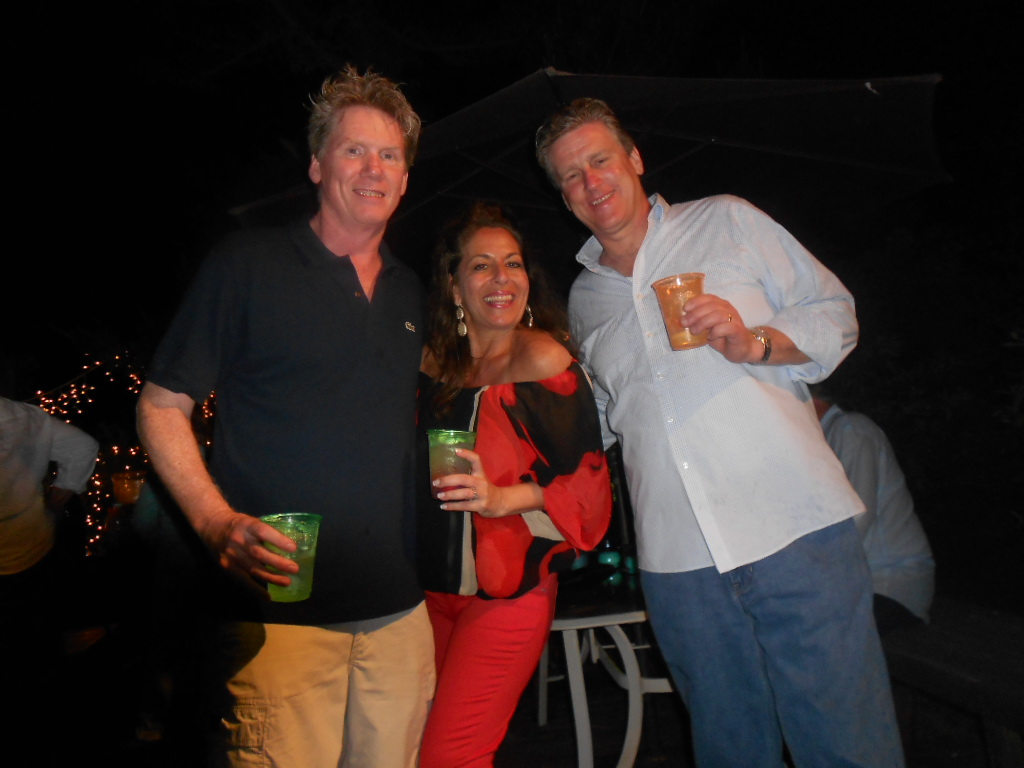 Couples (real)
…not
Real.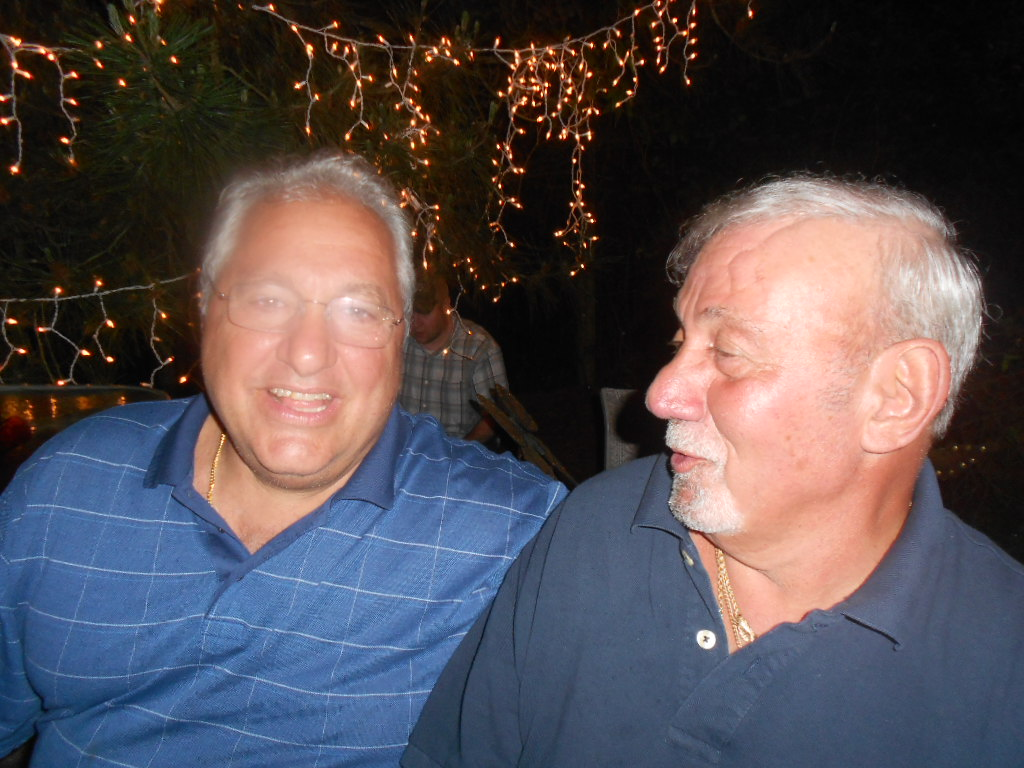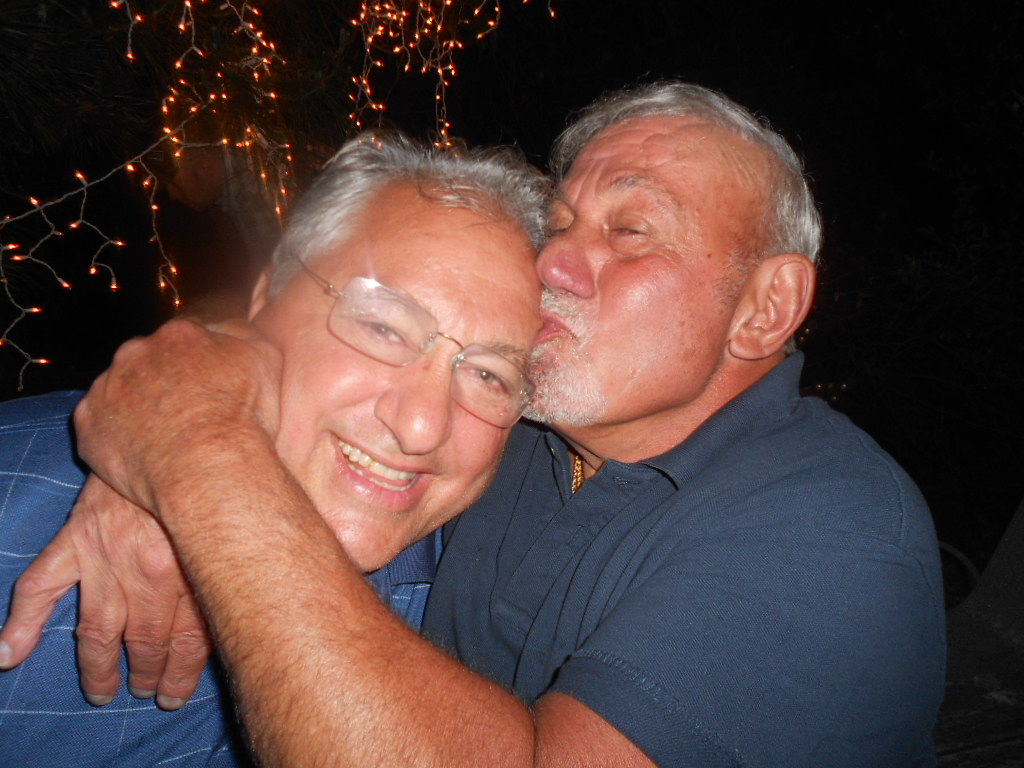 Its love!!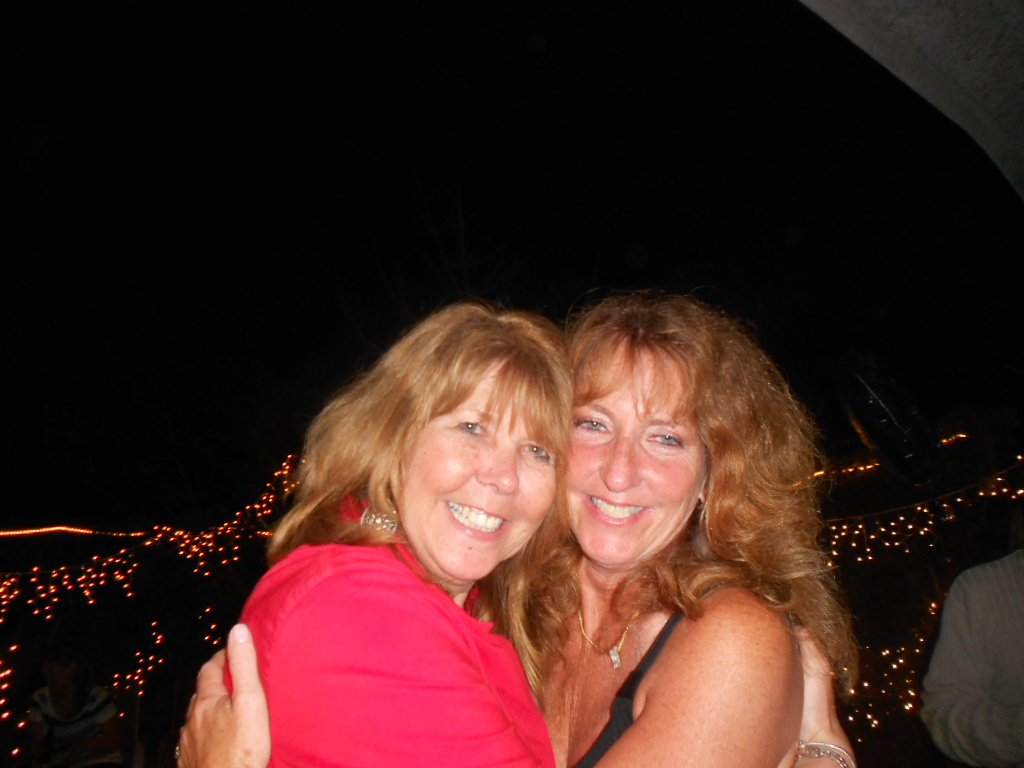 Like them!
She's so fickle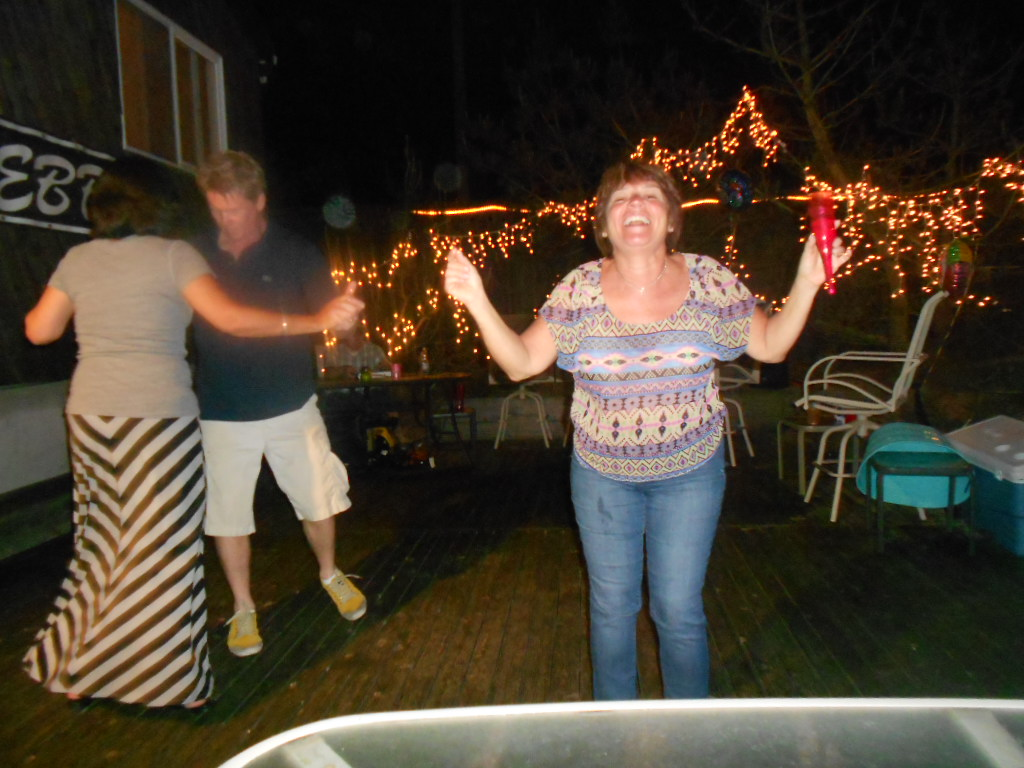 …says it all!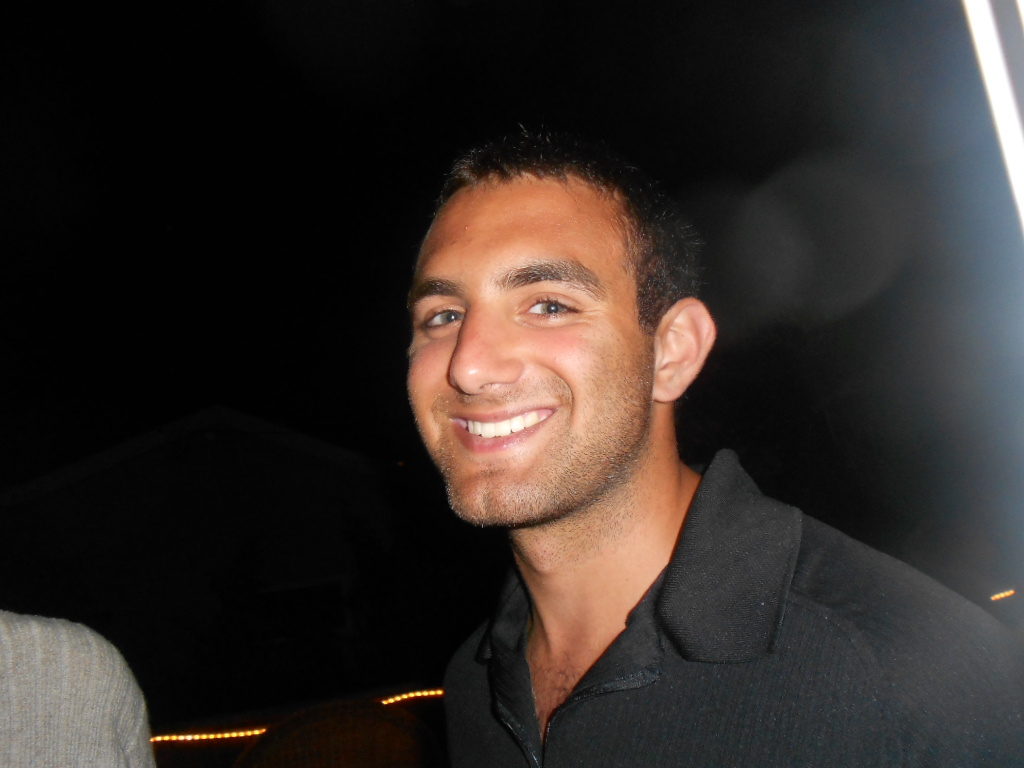 This one's for mom and dad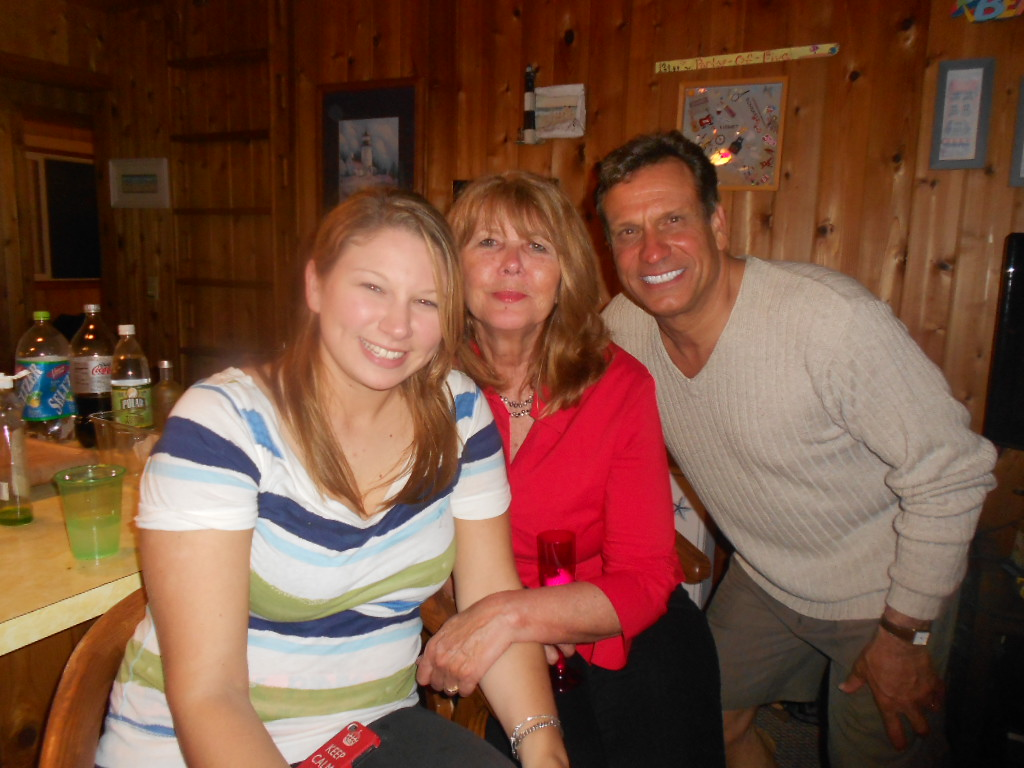 Speaking of which
Is it over yet?
Looks like it……..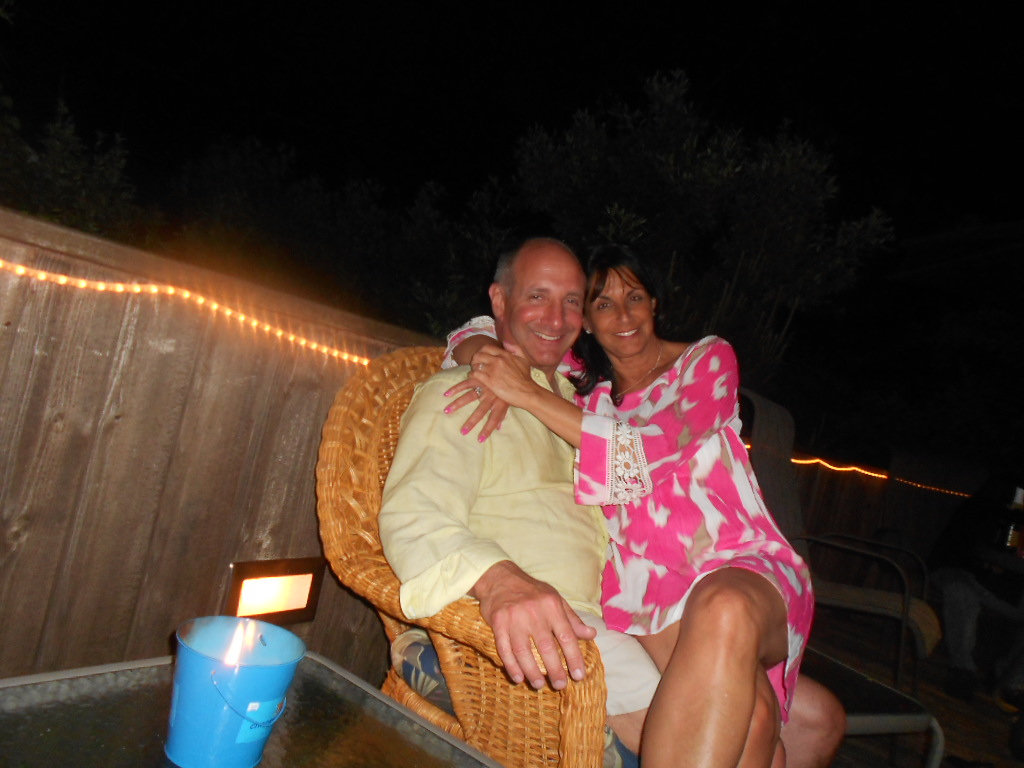 So glad you came….