Panzi at the Blackjack table in our Asian theme
Dragon Queen Casino
              Photos & text Denise Dell Harbin
The Arts Project of Cherry Grove held their annual Casino. In keeping with the Around the World theme, the Casino was called Dragon Queen Casino and had an Asian flair. Admission was free on Friday night, and Saturday's $10 admission included $5 in chips.
There were the usual wheels, card game and Black Jack. New this year was a roulette wheel. A good time was had by all...Matt supplied Asian themed music, Allison handed out fortune cookies with the chips, and most wore some interesting Asian themed garb.
The Casino is one of the two big fundraisers the Arts Project holds every summer, and the funds help keep the Arts Project and the Community House going.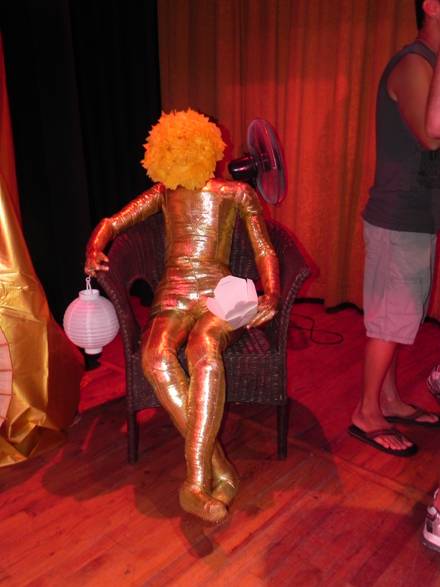 Chris and Eileen brought the "gold people" to the Casino...they were eating Chinese food!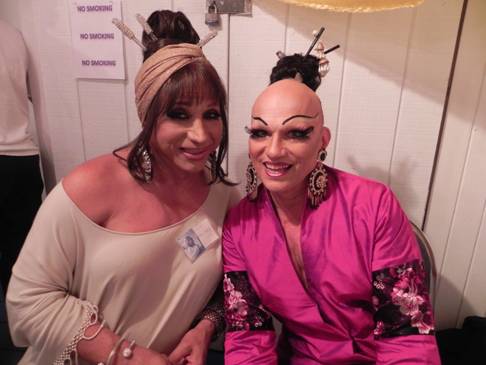 Demi Tasse and Queen Robin Kradles were the greeters at the Casino door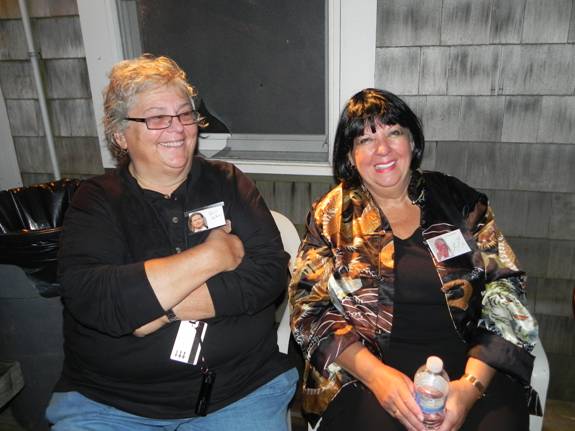 Ronnie and Kathy took a break outside the APCG Casino. Kathy got in the Asian mood! She looks good in dark hair!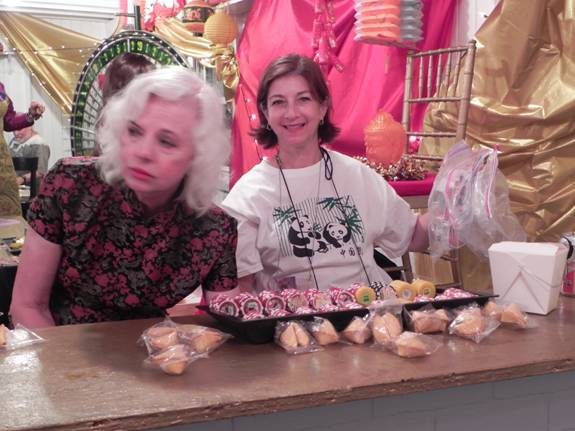 Giving out the chips! With a fortune cookie...
 Past Homecoming Queen YaNeeda Dunes was really in the Asian mood with a good cape...were the gold people her love childs?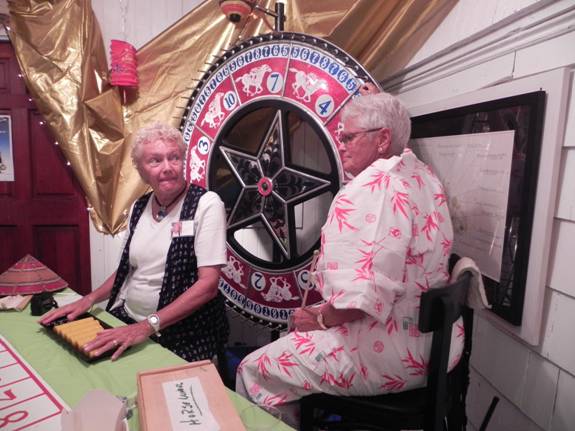 Lorraine and Joan took up their usual post at the Horse Race wheel...is Joan wearing her Asian pajamas? Well, anything goes in Cherry Grove!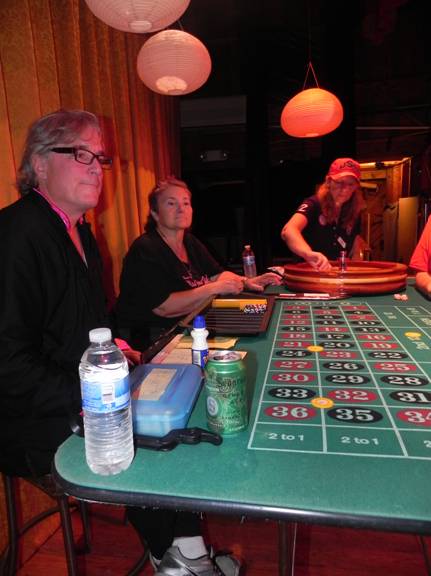 Matt, Wendy and Angela at the new Roulette wheel;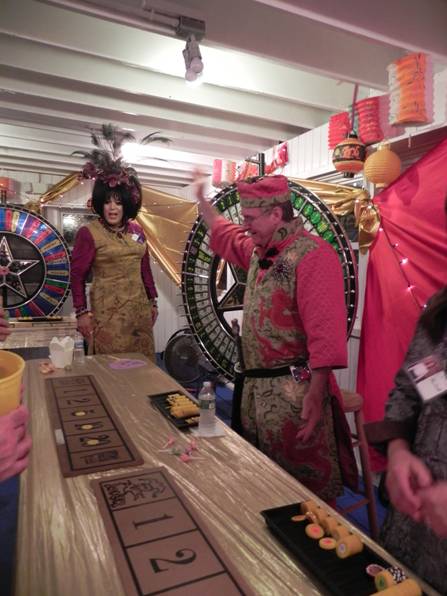 Luis and Gary spin the wheel in their very Asian outfits.