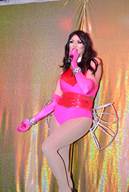 Manila Luzon regaled everyone with her special brand of entertainment …
Manila Luzon … so very sweet and delicious …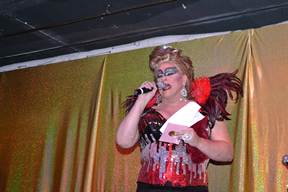 Presenter Gusty Winds feathered her way across the stage …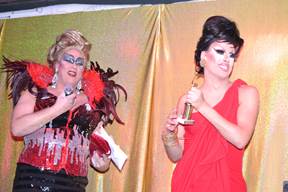 Gusty Winds presents the award for Dancer of the Year to Logan Hardcore
Logan Hardcore thanking everyone for her award as Best Dancer … being humble ???

You deserve it girl !!!!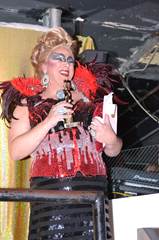 Gusty Winds tries to run off with the trophy …LOL … love you dearly Gusty … they should have given the award to you just for your dress …LOVE IT !!!!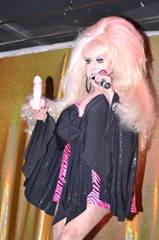 Lady Bunny entertains with her off-beat humor … hungry girl !!!!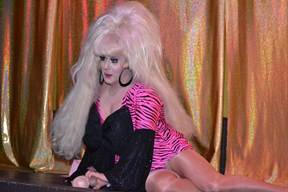 Lady Bunny laying down on the job …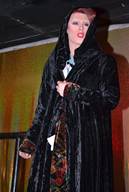 Dallas DuBois dedicated her performance to Teen Anti-Bullying Project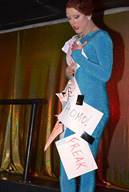 Dallas DuBois' costume epitomized the names we were called as children … Thank You Dallas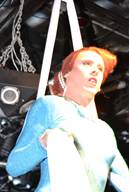 Dallas DuBois just hanging around Splash
Now she's upside down … what next Dallas ???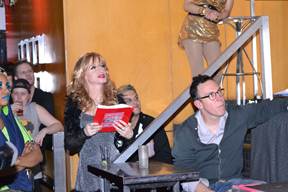 Cherry Jubilee watching her handiwork with Greg Scarnici
Thorgy Thor … always the Joker !!! Love the costume design … never dull moment around you …
The very talented and sexy

Cazwell
Presenters Greg Scarnici, writer/director (loved your Children of the Dune) & comedienne Dorothy Bishop (or should we call you Sarah Palin – you do her better than she does – probably cause you have a brain) LOL …
Yuhua Hamasaki, Greg Scarnici, Dorothy Bishop & Epiphany Get Paid
Sir Ari Gold performing a song from his album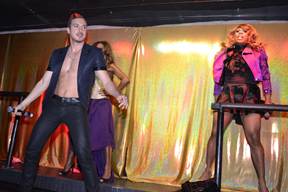 Sir Ari Gold … very sexy and talented …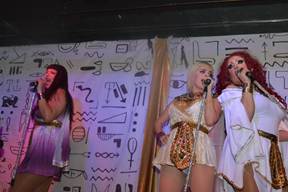 Xelle bedazzled everyone with their sexy selves …
Rony Goffer … (Cleopatra) … AbFab …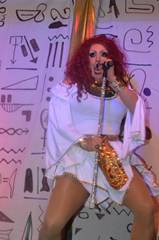 Mimi

Imfurst

… follow your texts everyday …
JC Cassis … the blonde bombshell …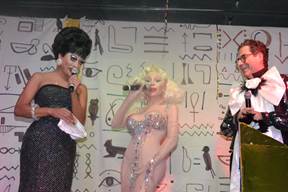 Bianca Del Rio, Amanda LePore and Michael Musto and yet another costume change …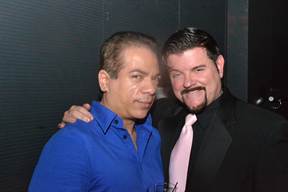 My friend Michael Mastrolembo with noted photographer Jason Russo
Michael

Mastrolembo

showing off that sexy chest with one of Splash's very sexy dancers