CHERRY GROVE ANNUAL "AROUND THE WORLD" HOMECOMING QUEEN CONTEST ROBIN KRADLES STEALS THE SHOW TO EVERYONE'S DELIGHT

Photos and text by Jeannie
It was the first viewing for many of the newly remodeled Community House Theater without its view obstructing support beams. It now boasts a $146,000 steel beam which eliminated those beams and what a difference! The first in many improvements to come
Board president Martha and her "bride" Ellen – a Lawyer & a Doctor – every Jewish mother's dream…well, almost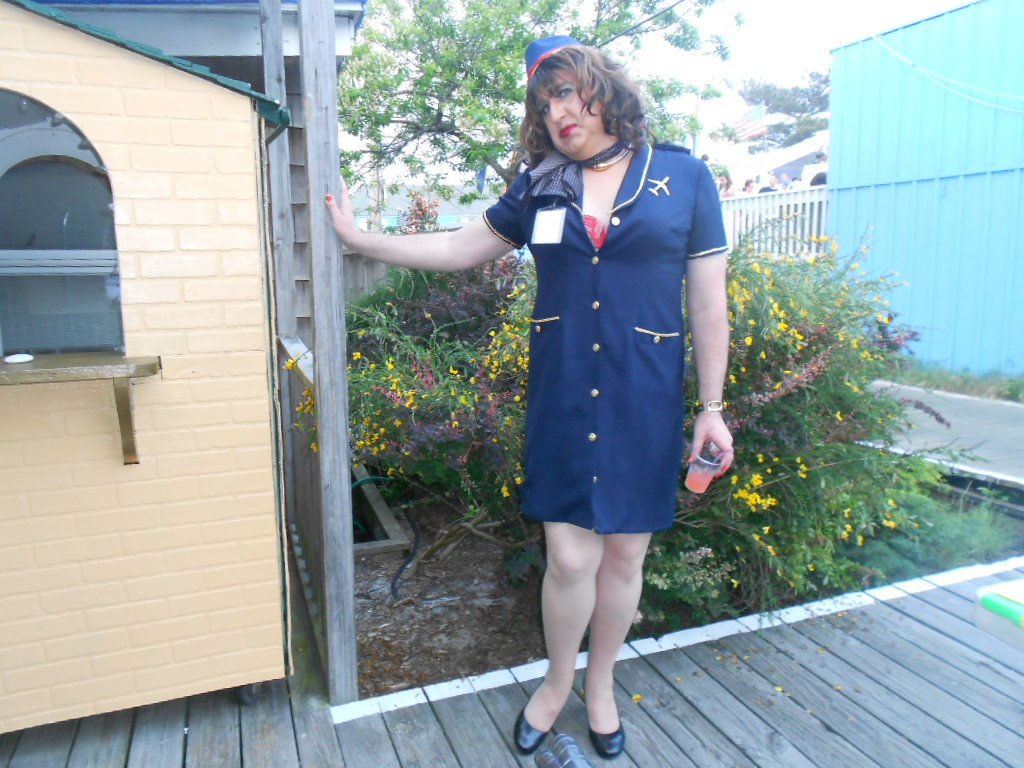 It's Trans Anne – "Fly Me"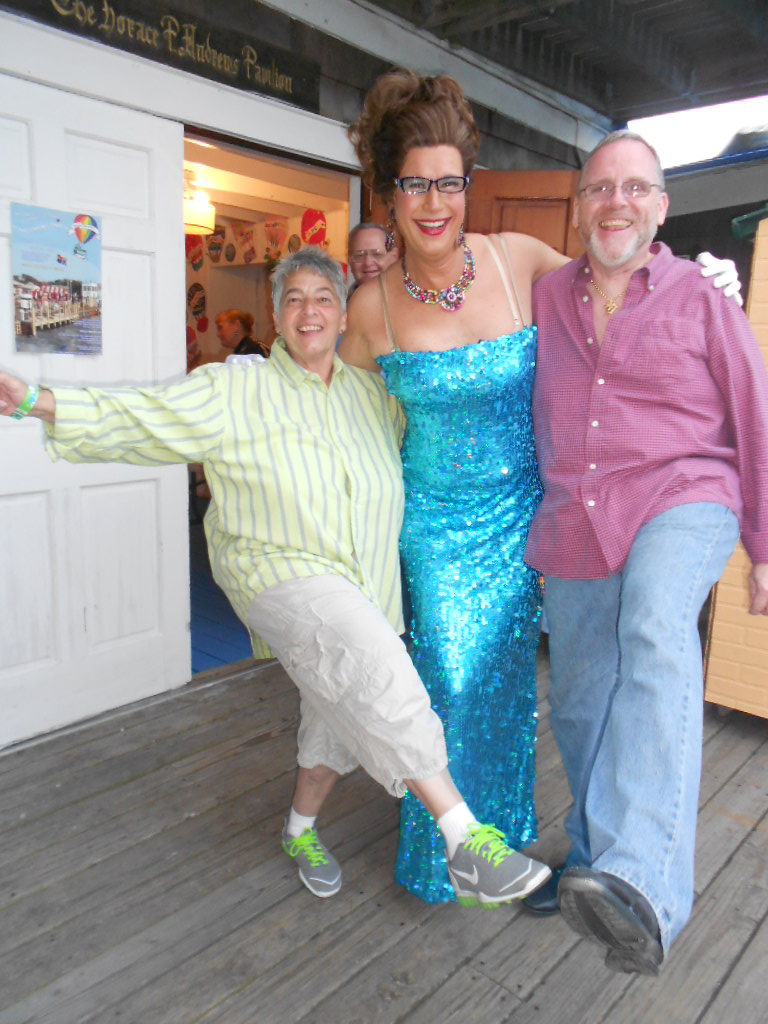 A quick pre-show chorus line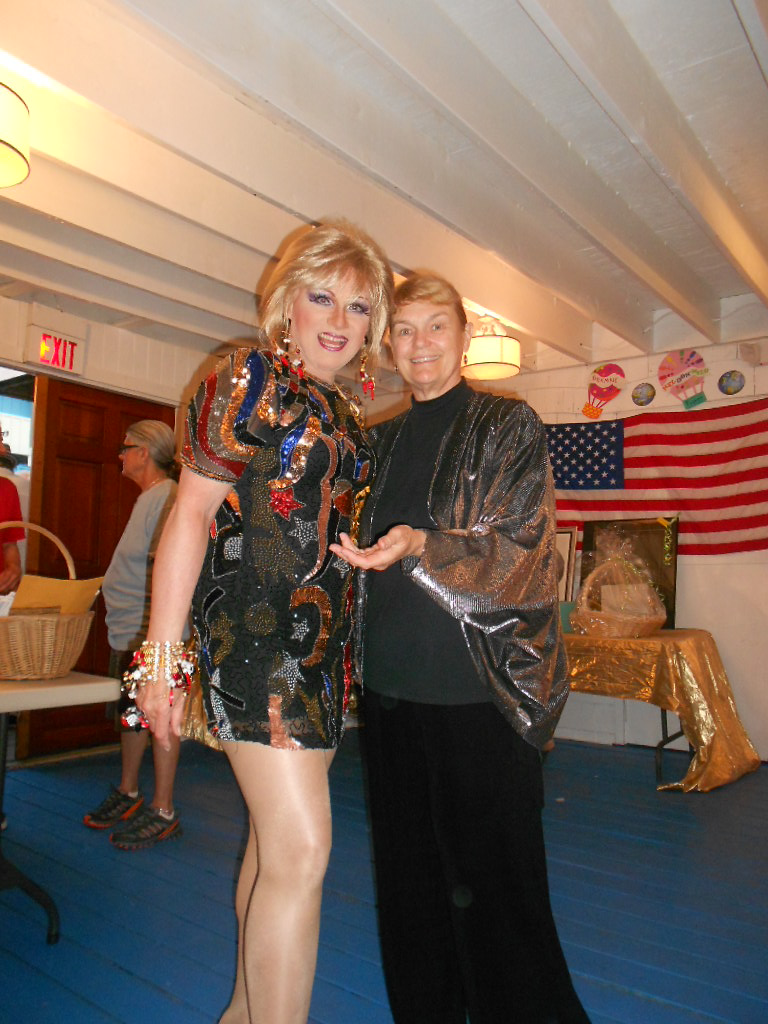 And here we have – our next Homecoming Queen?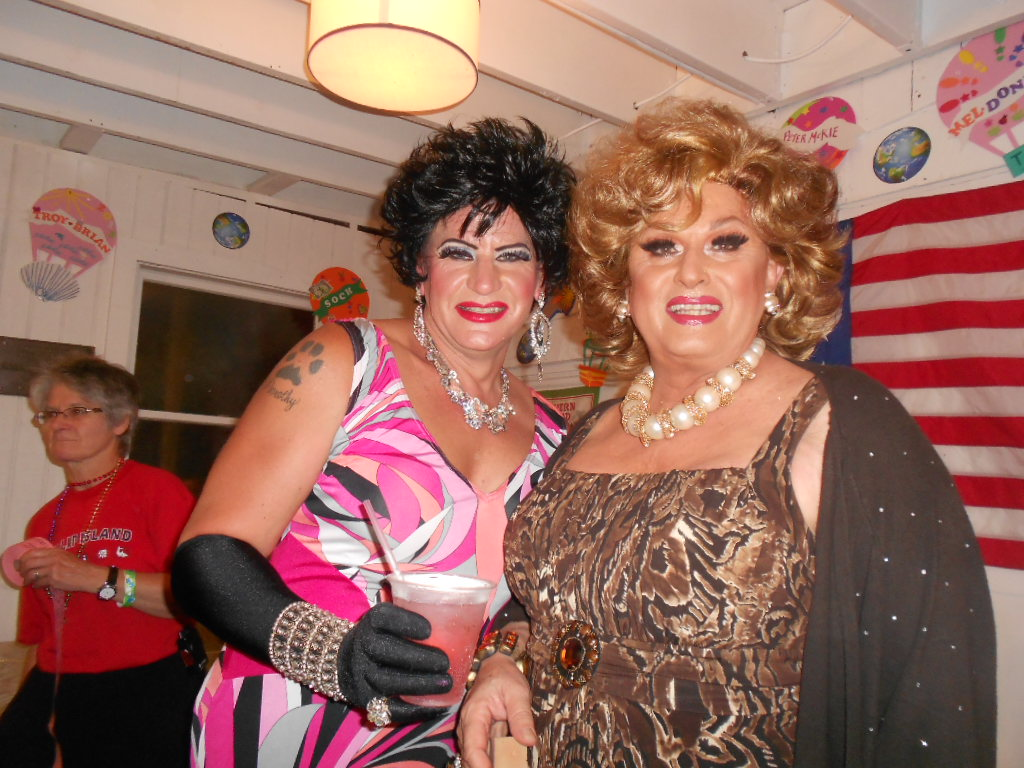 Donna & Charity – Grove Glamour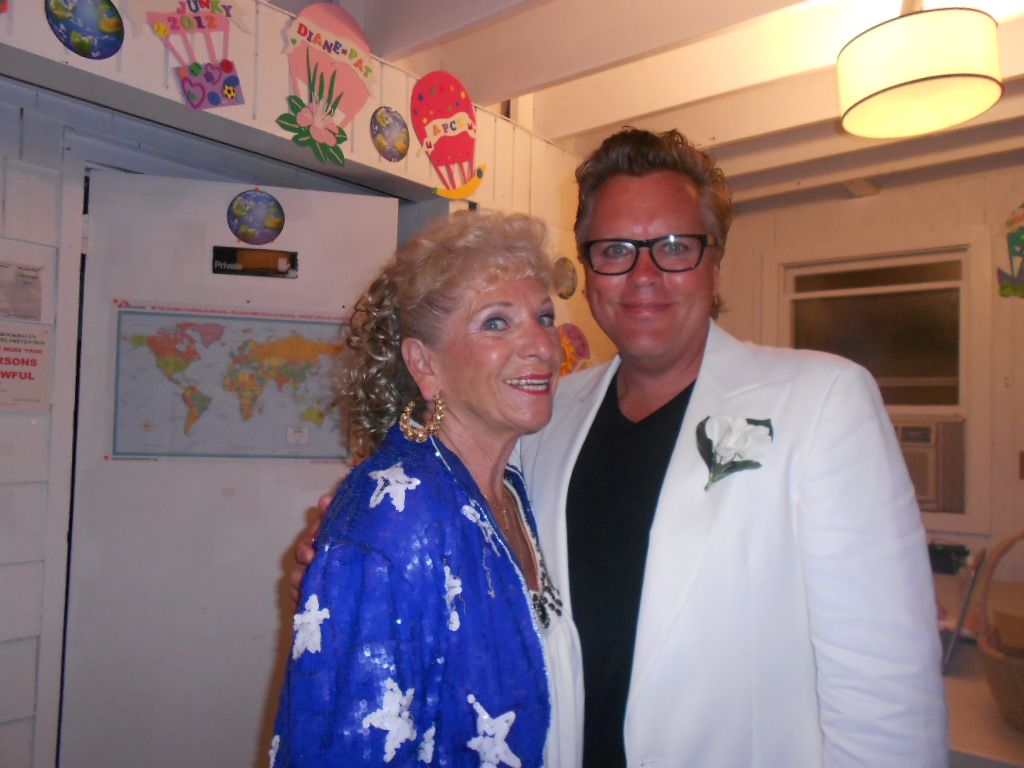 Its fun being with you, Coco, so handsome out of drag….
But I need my solo shot! Joyce R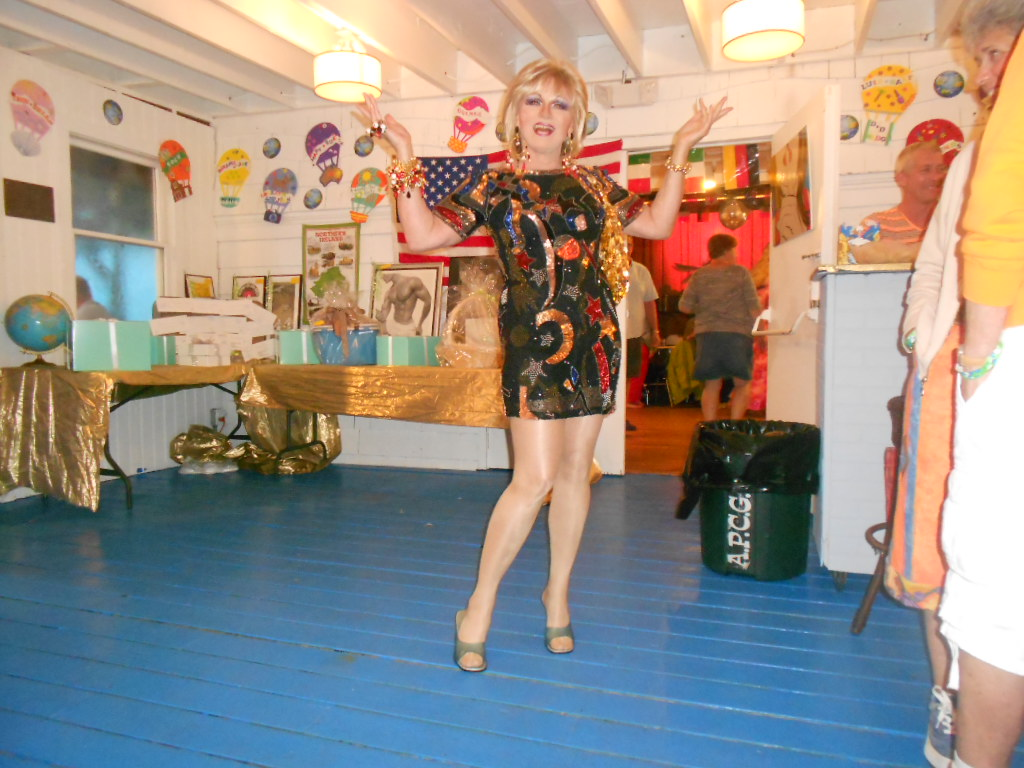 Well – time to put on my gown – where are all the other contestants?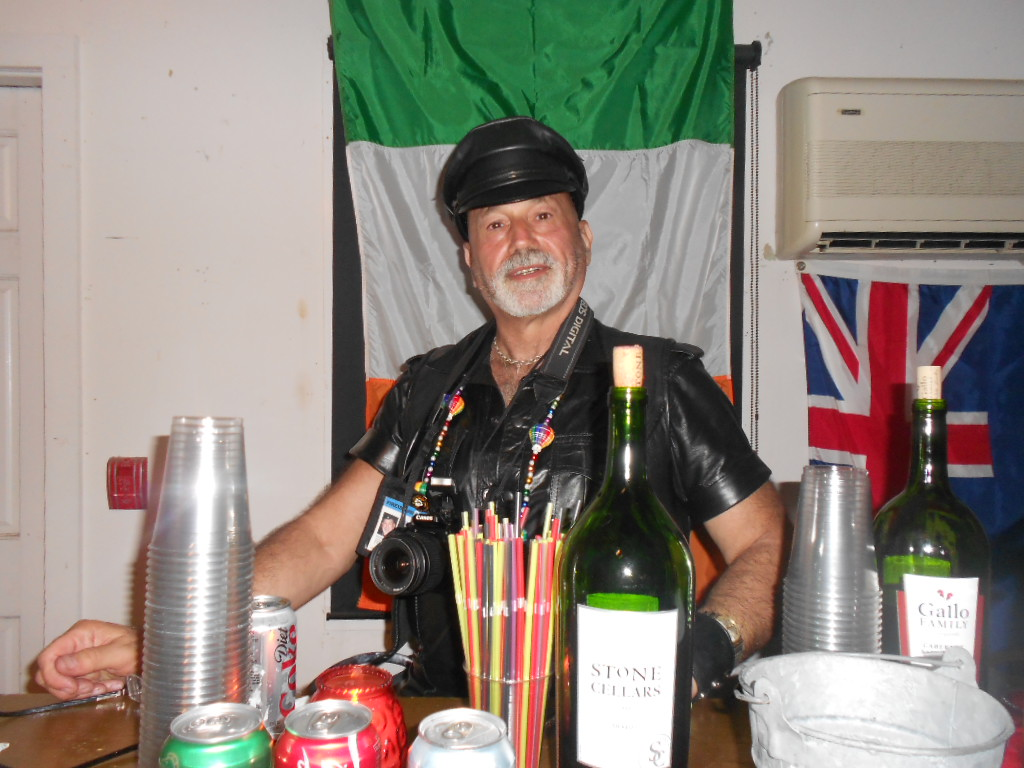 Bruce Michael always looks good behind the bar – he owns the spot
Demi Tasse – always perfectly stylish
Denise – looking very macho chic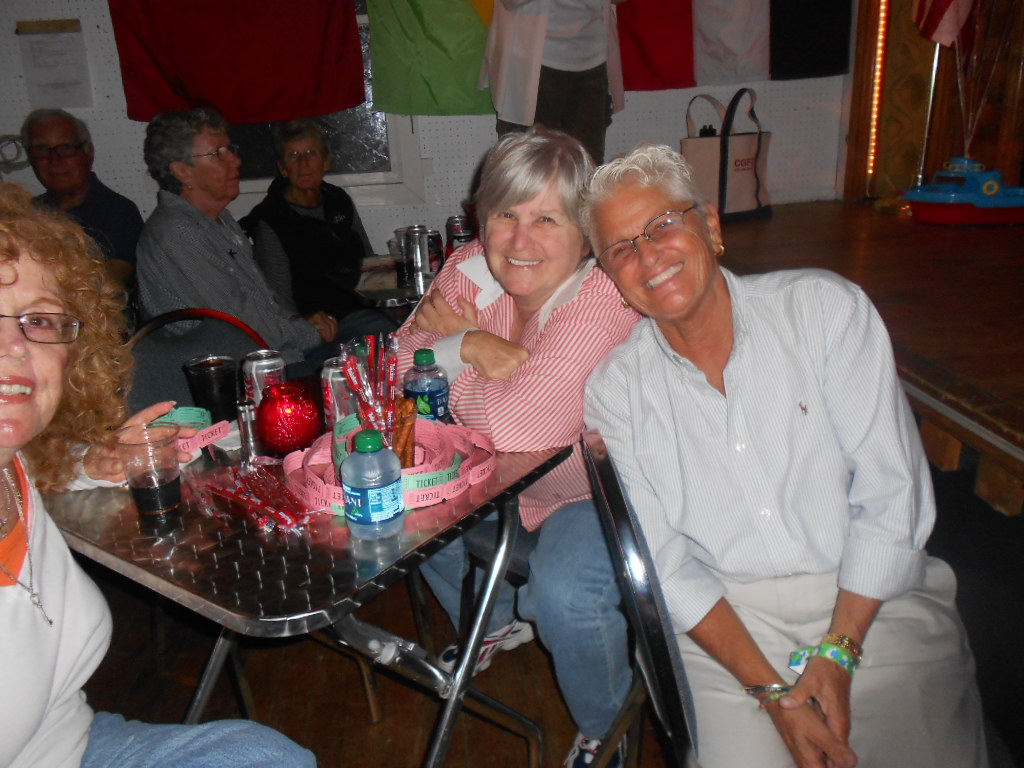 Back together again for the new season – terrific

AH! The happy grandmas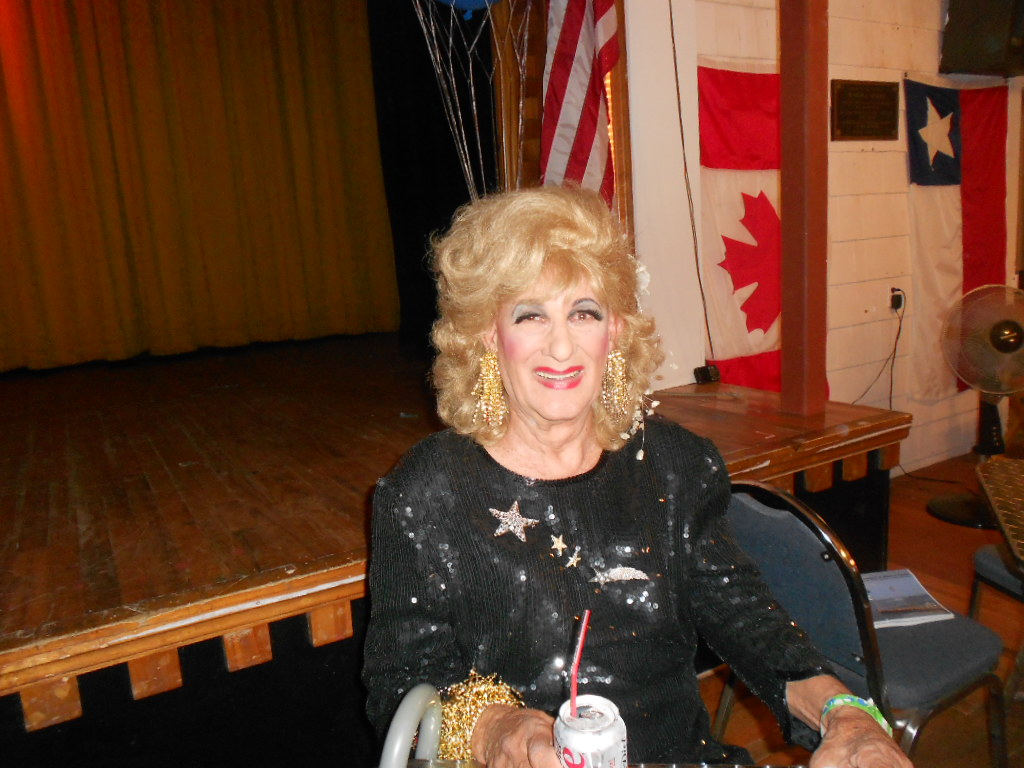 Cobra – always lovely

DOWNSTAIRS BACKSTAGE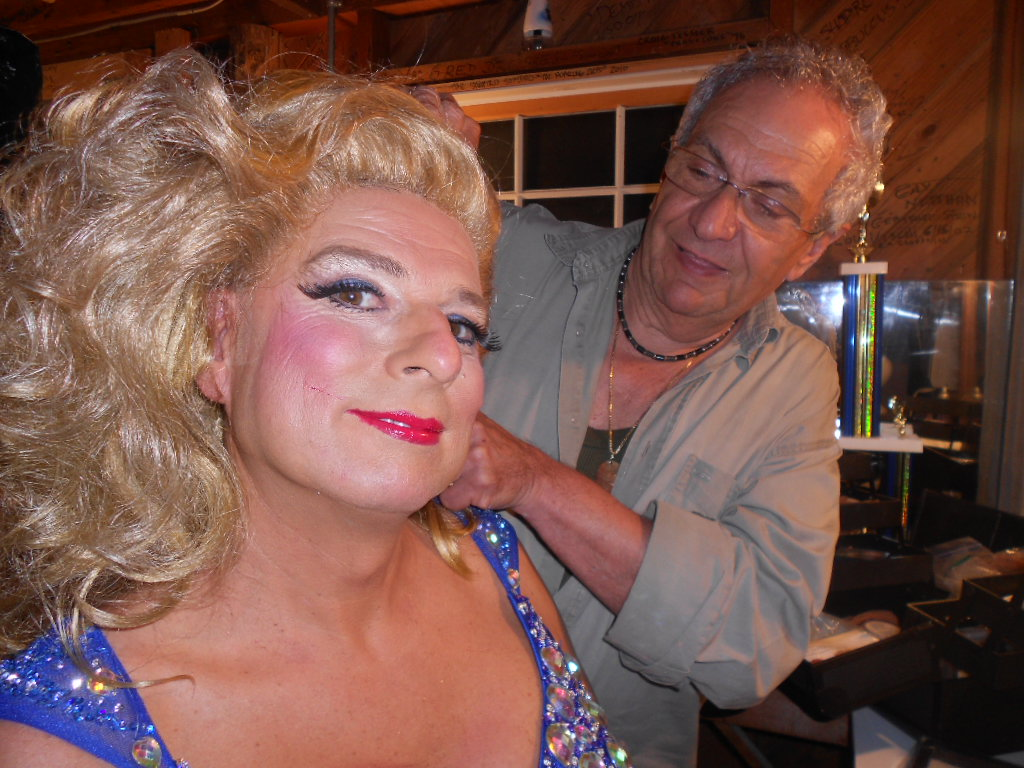 Tony Bondi puts the finishing touches on our out going Queen. "It's been a wonderful privilege to be Homecoming Queen My favorite moments were the Breast Cancer events and SAGE.
Meanwhile the President primps: How do I look????
Here's Lola – vamping it up in the dressing room
Weren't you just Trans Ann???

SHOWTIME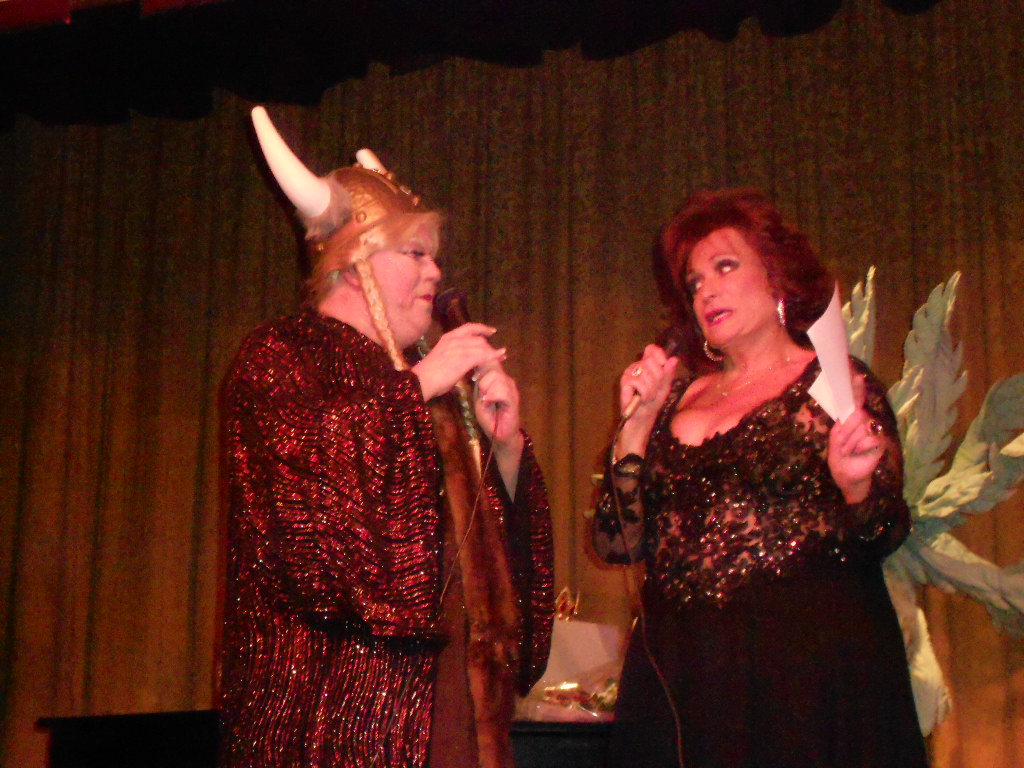 MC's – the Norwegian "Tanta" Panzi and Italian Bombshell Bella

Traded quips and paid homage to the former Queens in the house: Donna Piranha. Beach DeBris, Charity, Mandi (please perform for us this year), Angela Mercy, Margo, Coco, Philomena, Lola, Cobra, Joan Van Ness, Ivana Cocktail. When asked abut the Invasion this year without the Pavilion Panzi retorted the Invasion was going on 20 years before the Pavilion was built. And announced that this year the CGFD have honorary membership in the organization and the event
Outgoing Homecoming Queen YaNeeda Dunes belly danced her farewell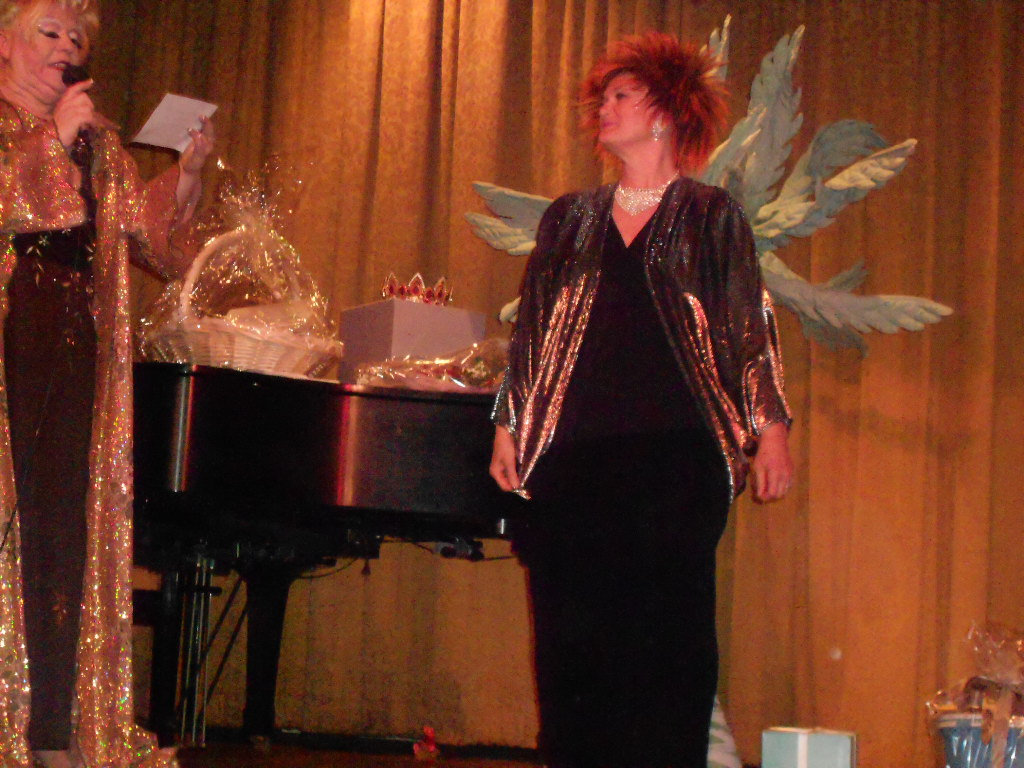 Last minute entry Wanda Lust "Where'd she get her hair cut – at the groomers?"
OMG! Don't applaud – I don't want to win!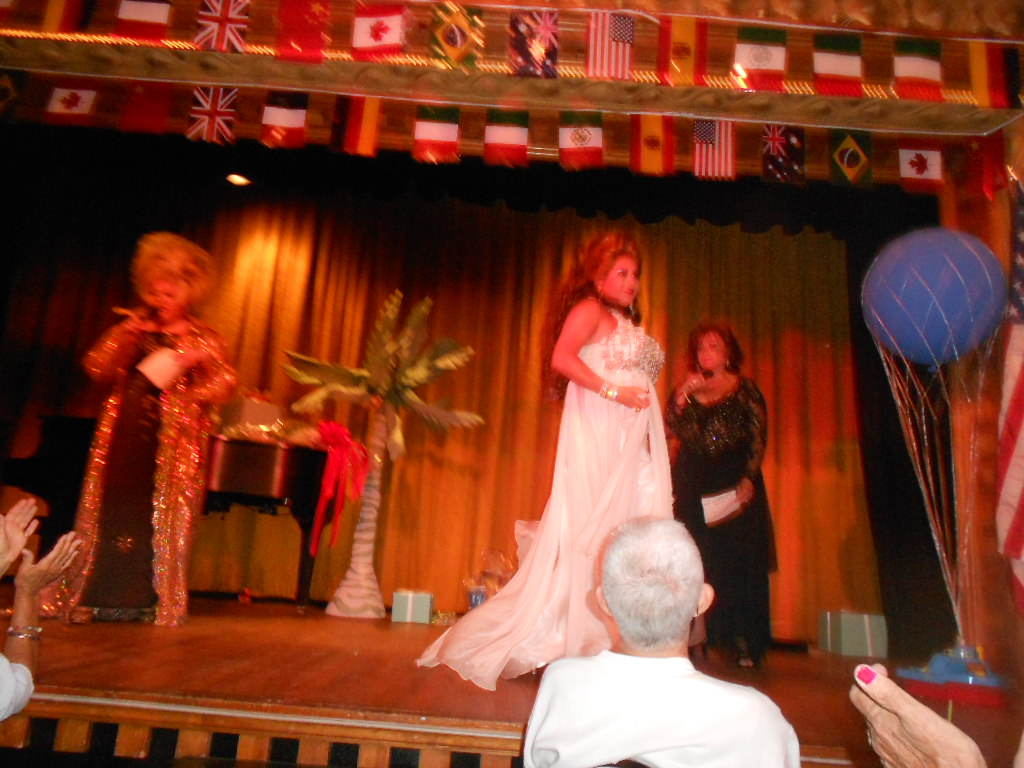 Lola pranced around – she can't win as a former HCQueen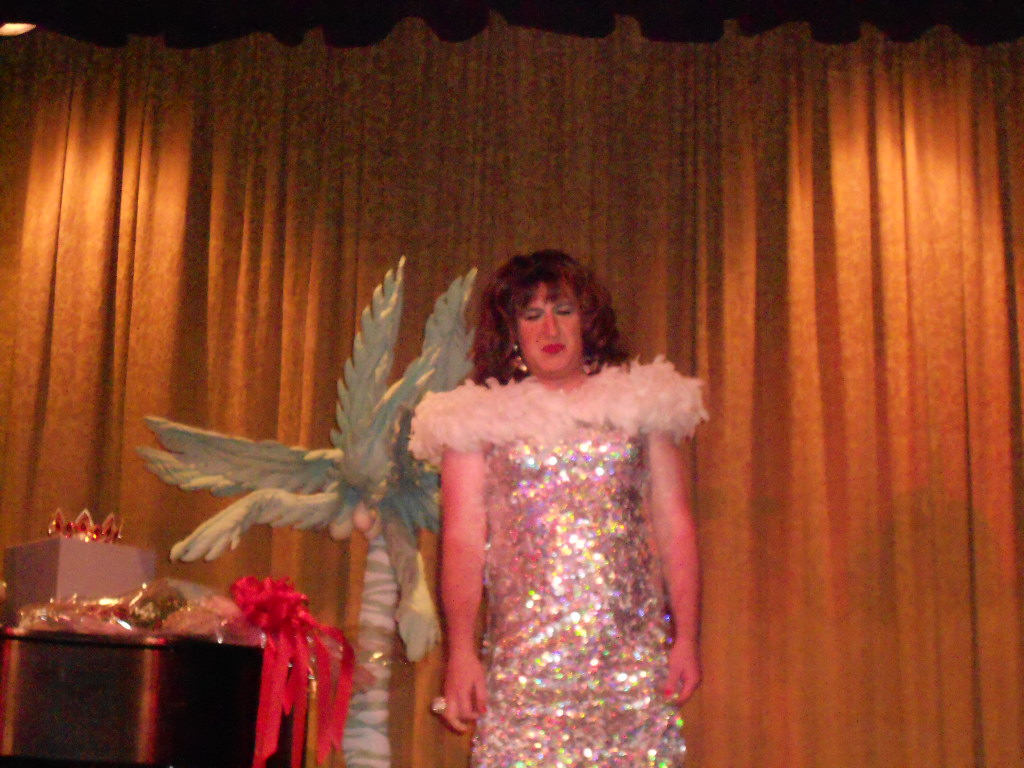 Now I'm Ann Gora, fluffy, soft, and luxurious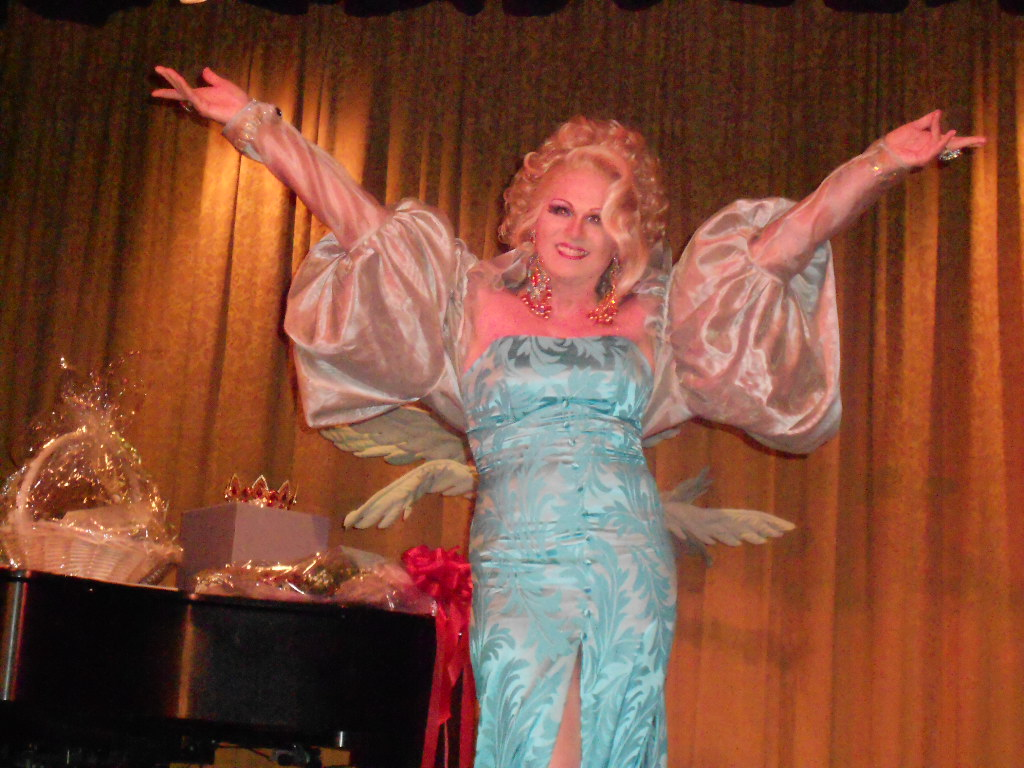 At last, a serious contender…brought the house down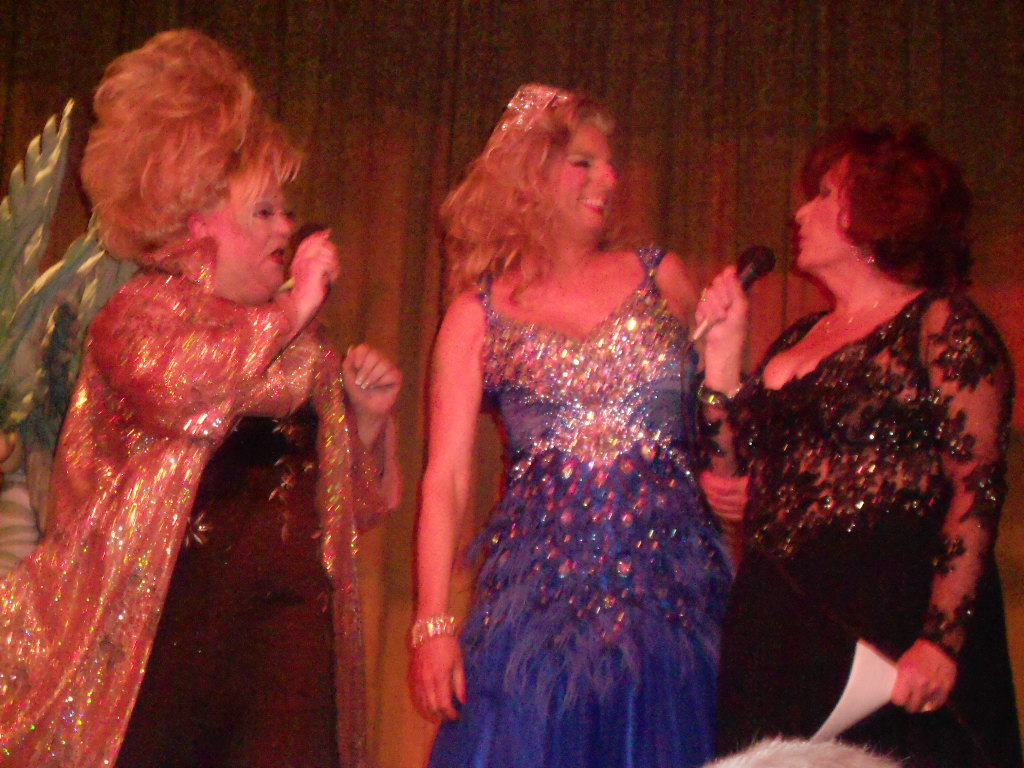 "It was the best time ever…did better than the one the year before me (a quip at long time partner and former Homecoming Queen Beach DeBris)"

THE RAFFLES
…and now some raffles…thanks given to Paul Jablonsky for donating his flags on the proscenium, Among prizes: a $25 gift certificate at the Market "for the Sunday Times", Philomena won her food donation and donated it back "she won't even eat her own food", a VIP 10 trip pass "to the Sunken Forest".
Then Bella held up a photo of Panzi which she tried to grab back. But Bella used it for blackmail, drove up the bidding to $100 from Rich Parisi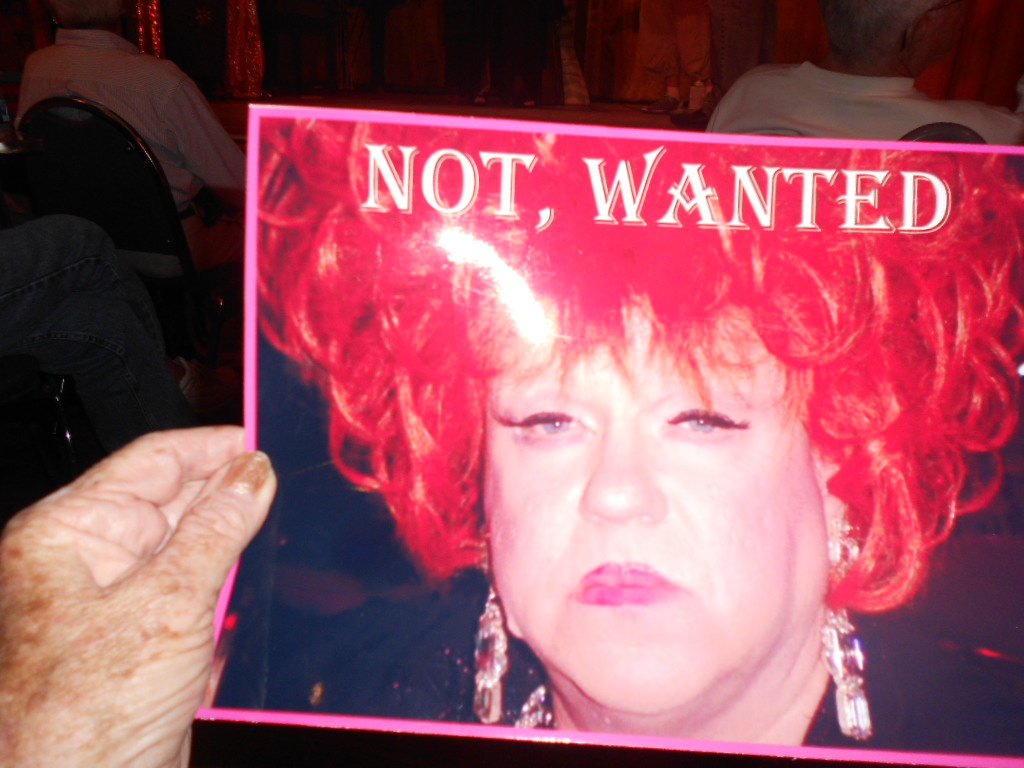 Definitely worth $100 – expect to see it surface again and again……

TIME TO CHOOSE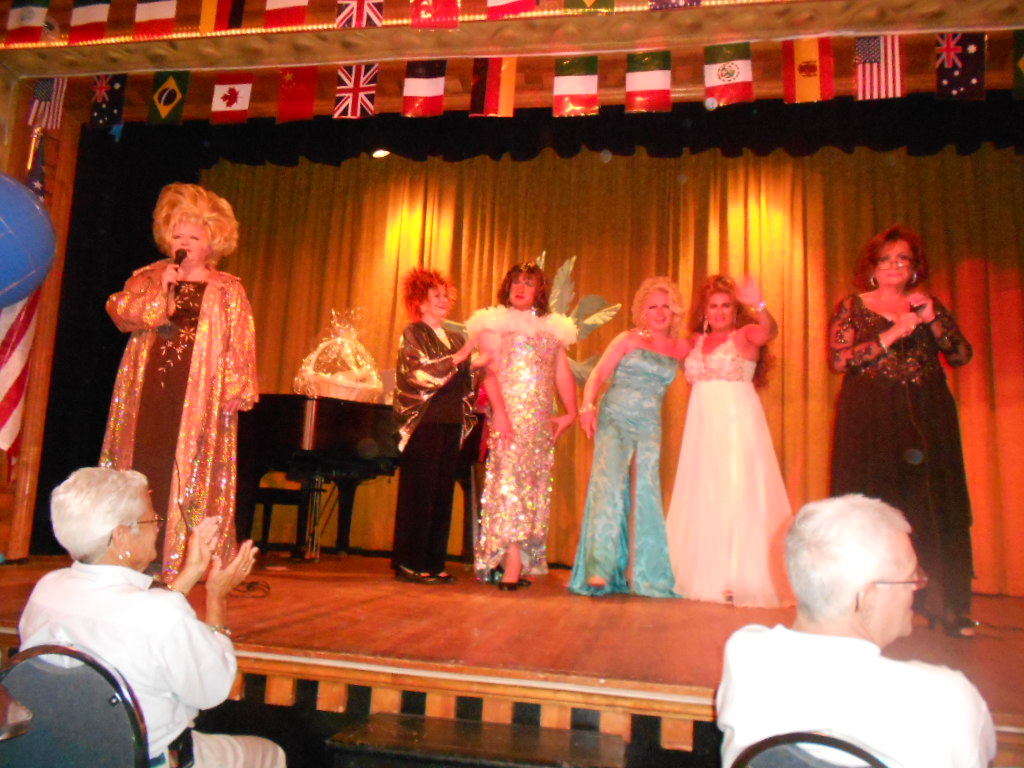 They looked hopeful……

AND THE WINNER IS…..
Robin Kradles – to everyone's delight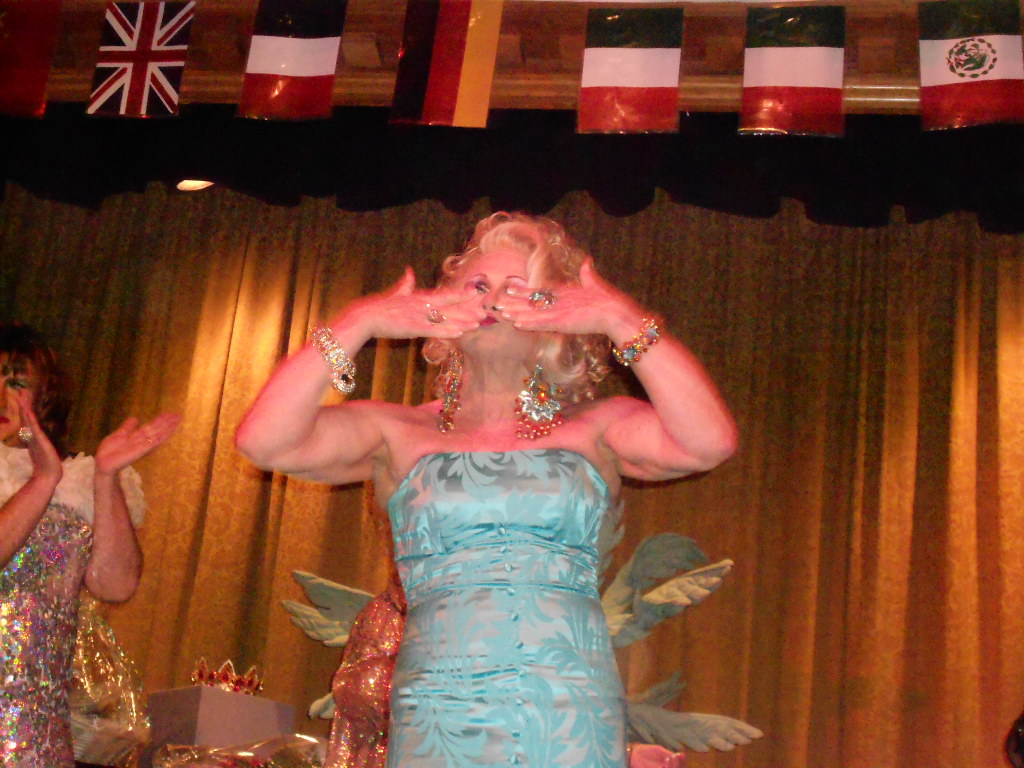 A kiss for the crowd
A "thank you, I love you" gesture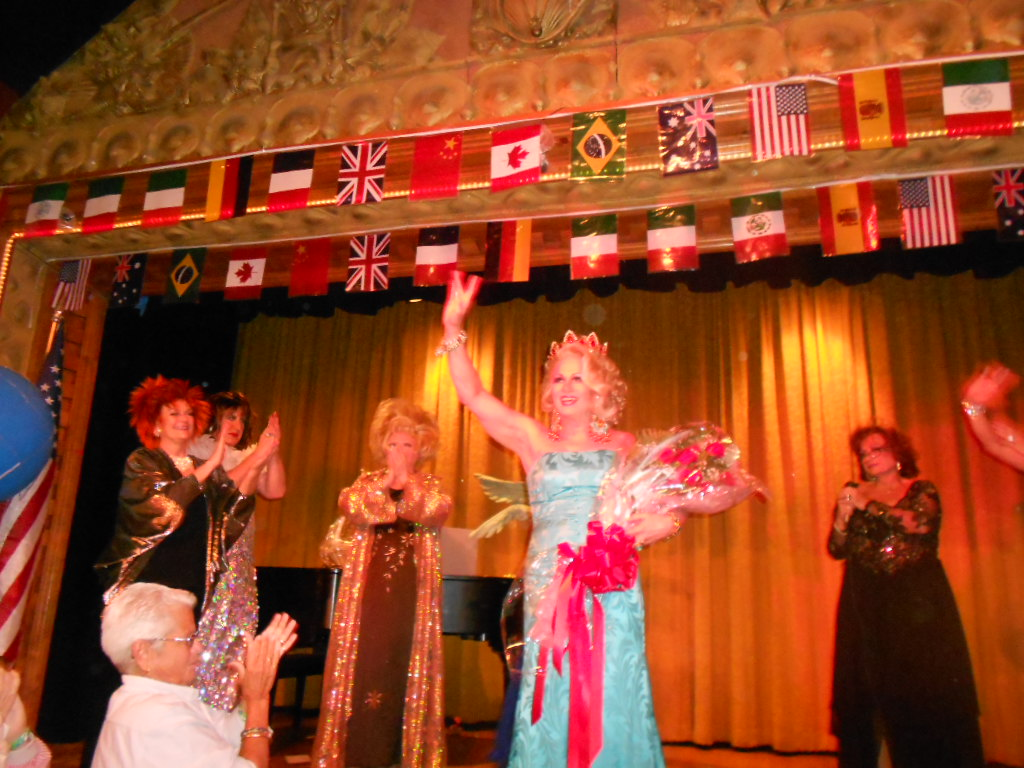 …and a victory pose

It was her third attempt, and it worked. Unanimously. Everyone who knows her loves her. Aside from her glamour and talent, and creativity, she is admired for her generosity of spirit and eagerness to serve her beloved community.


HAIL TO THE QUEEN