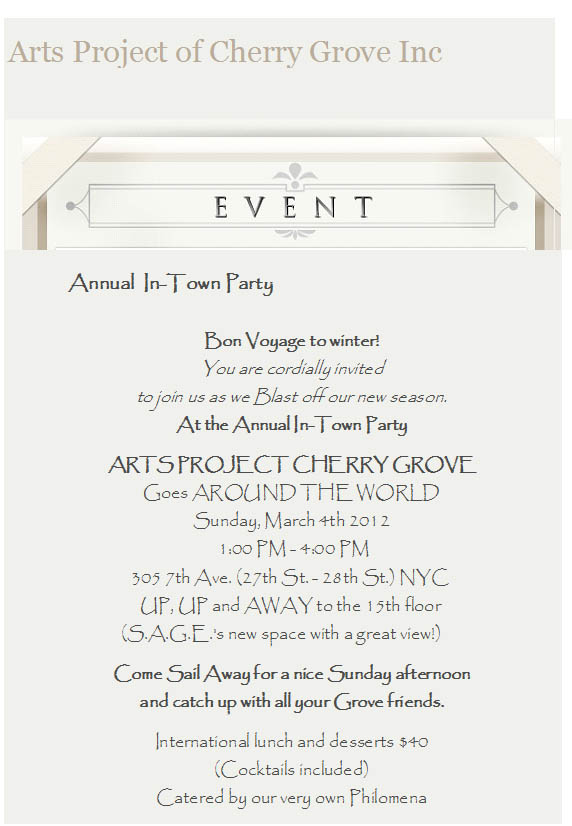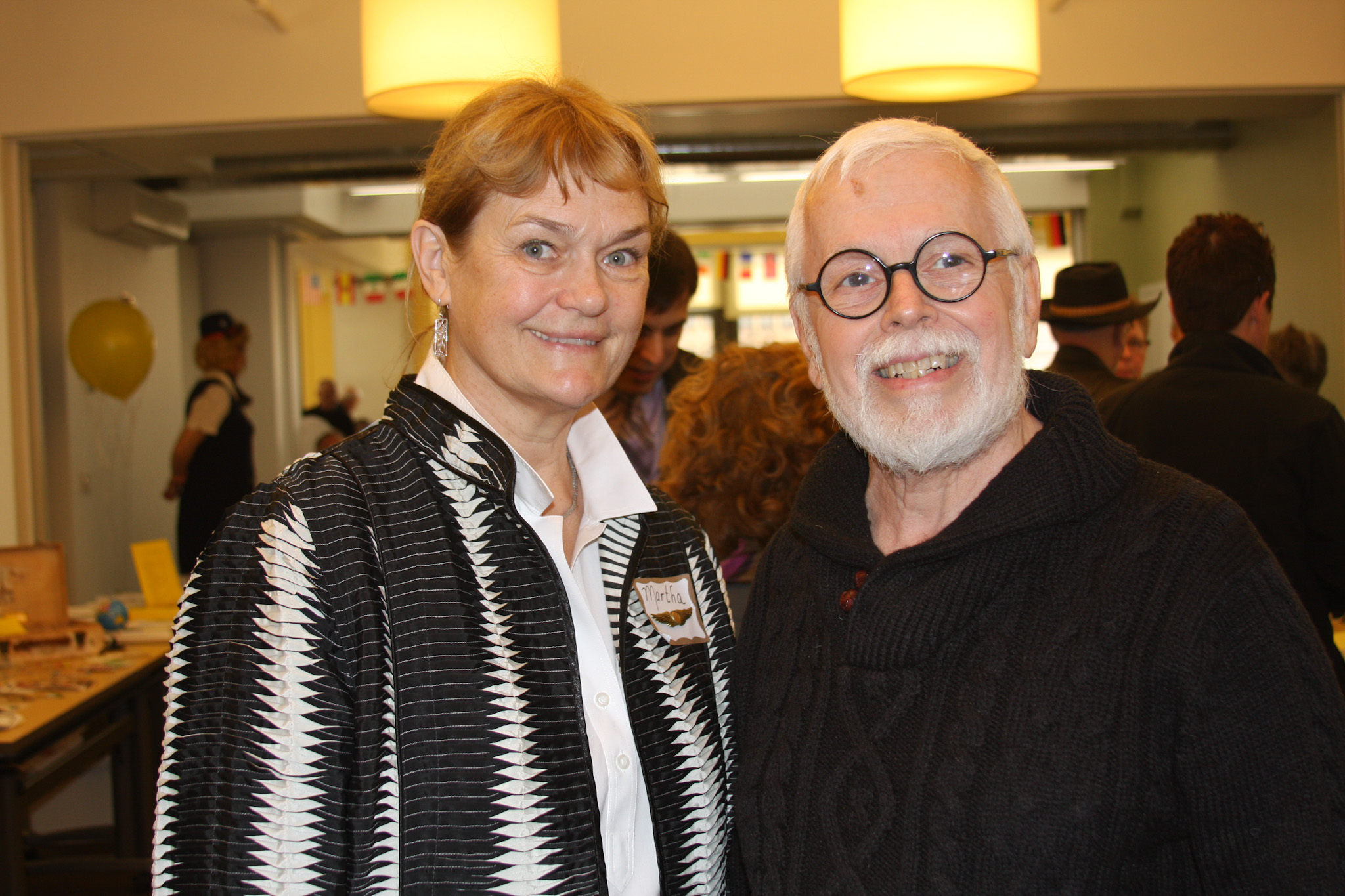 Our new APCG Board President Martha "Wanda Lust" Pitkin

I took the opportunity to interview our new President. "It's a hard job, keeping all of balls in the air but I believe this organization will benefit from my skills: dedication, responsibility. ethical, meticulous to detail and organization…it's how I want to contribute to Cherry Grove and life as we know it here

I want to continue as stage manager. My first major job here was on Panzi & Philomena's Direct TV show." On a personal note: "Ellen and I were married April 16th in Massachusettd. We've been together seven years, an arranged marriage through Heaven. We met at a dance in 2005, I was up from Texas for an In Town meeting and she was at a Mediclk conference. She asked me to dance.

It was a tiny window of opportunity. Look for the window!!!"
Official Greeters: Stewardesses Trans Ann & YaNeeda Dunes
Sign in volunteers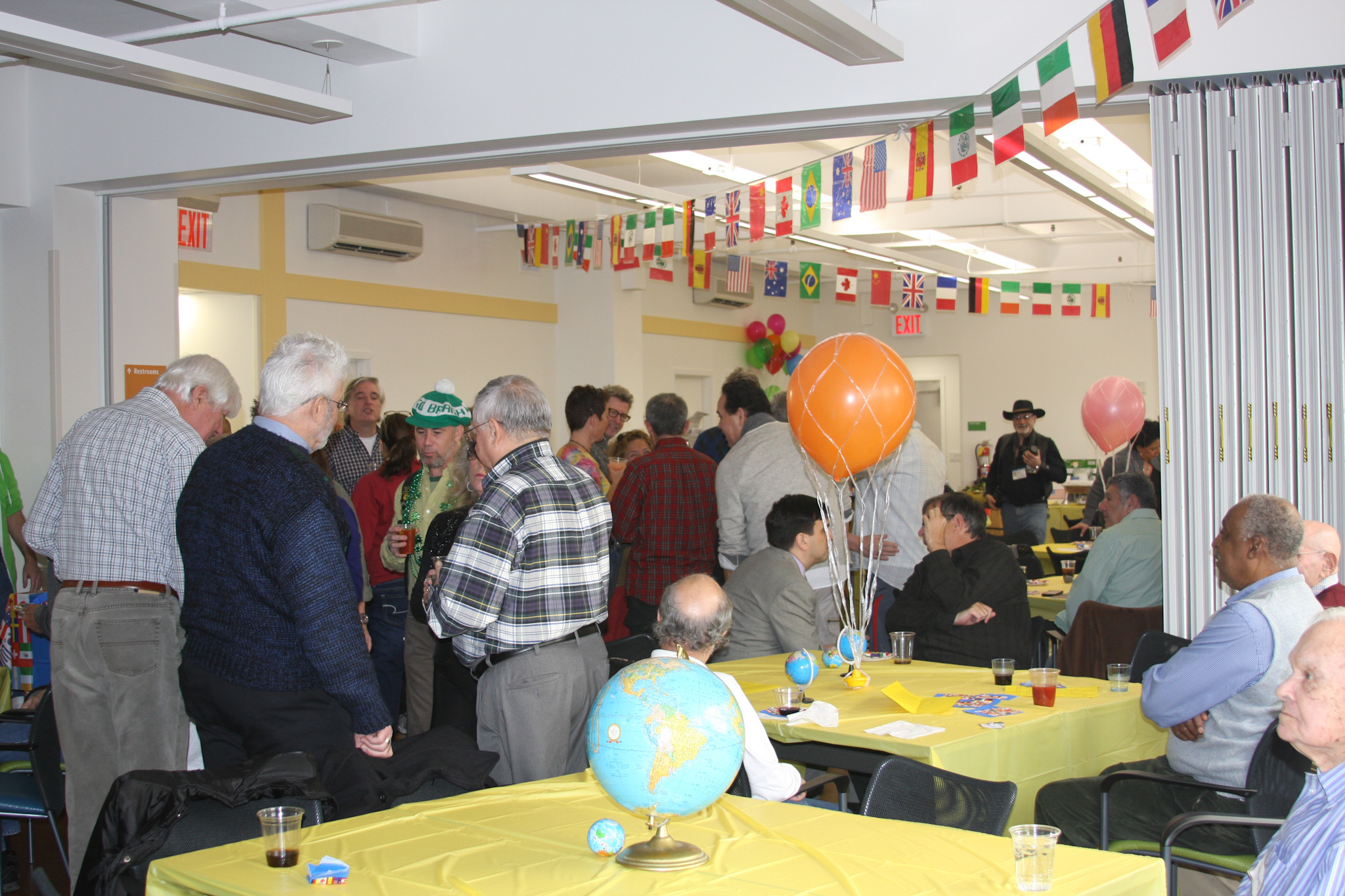 Nice gathering
Lee has a secret between YaNeeda Dune and Beach DeBris - hmmmmmmmm
My very first outing post surgery – couldn't have picked a better event!!!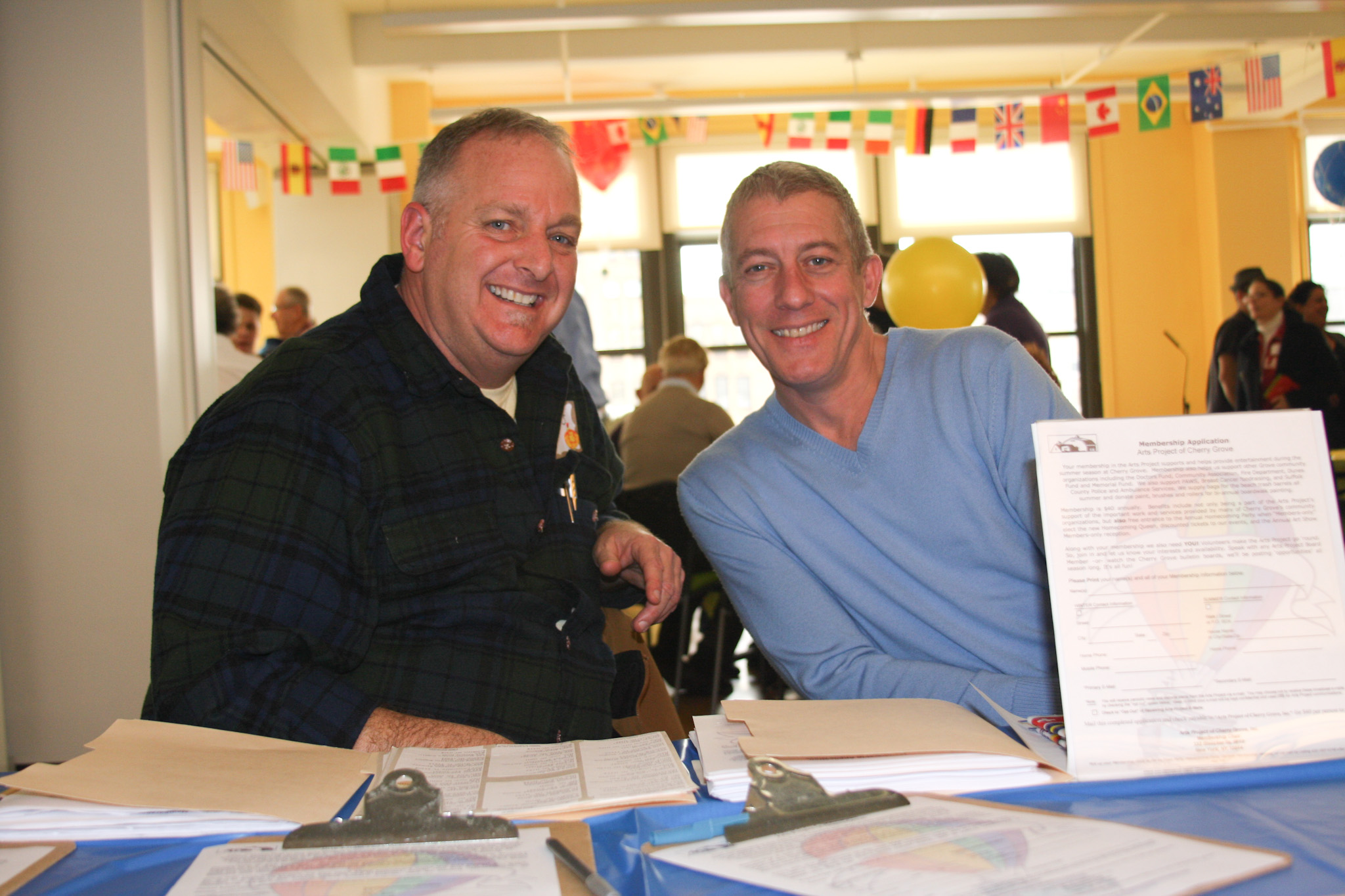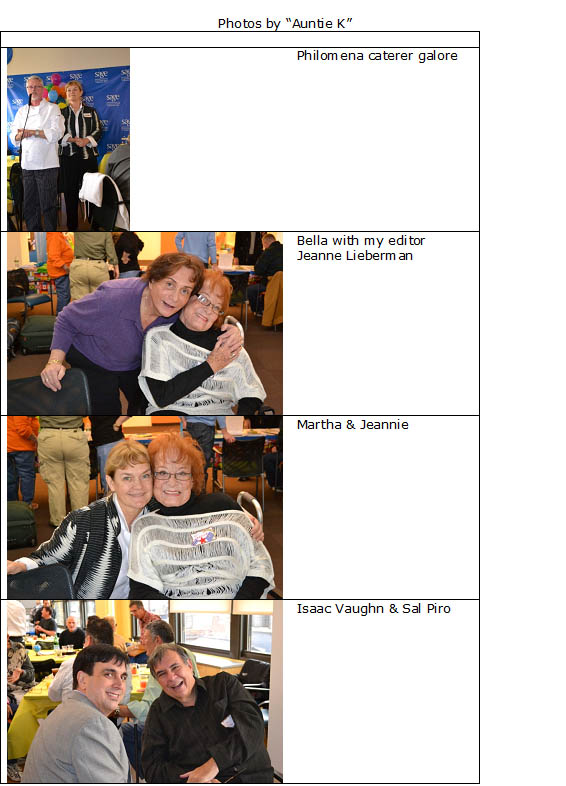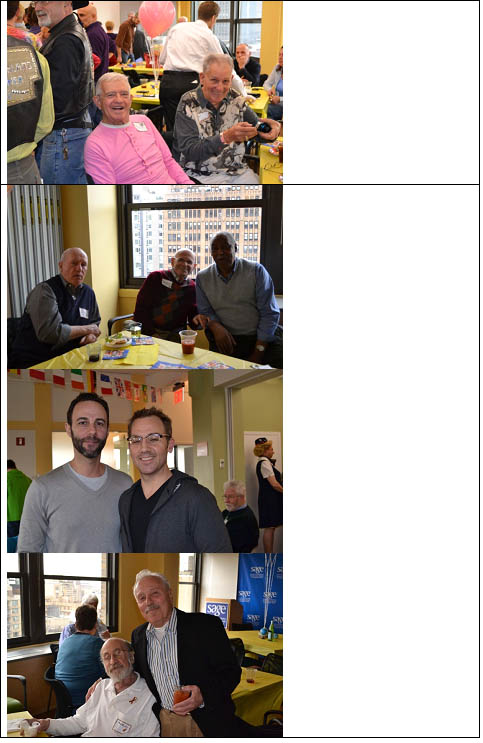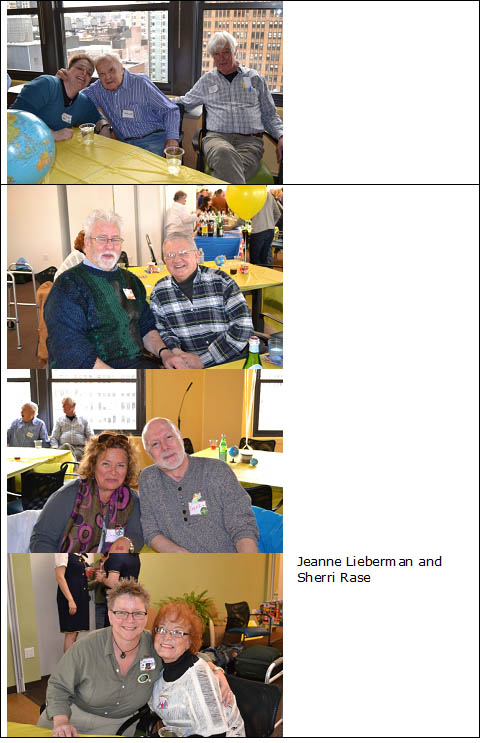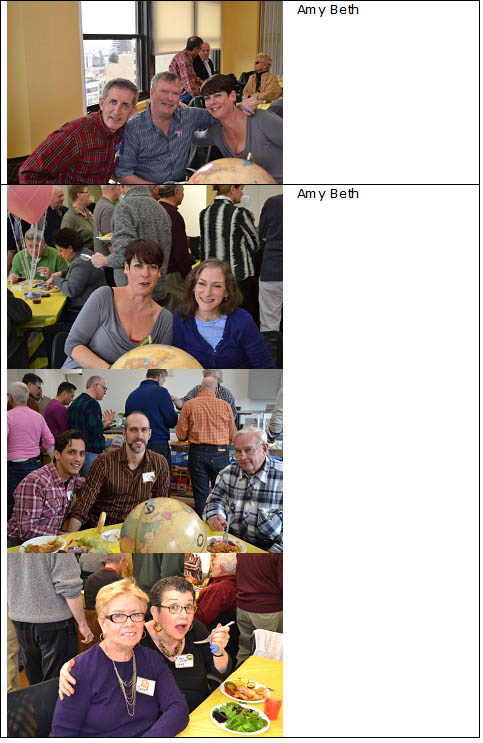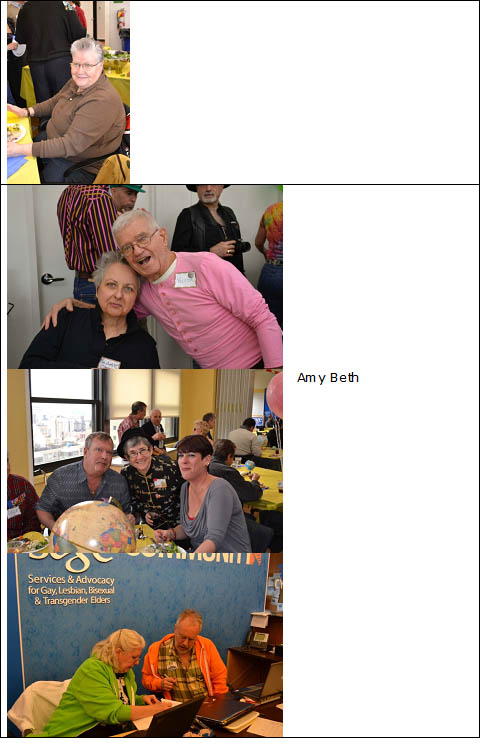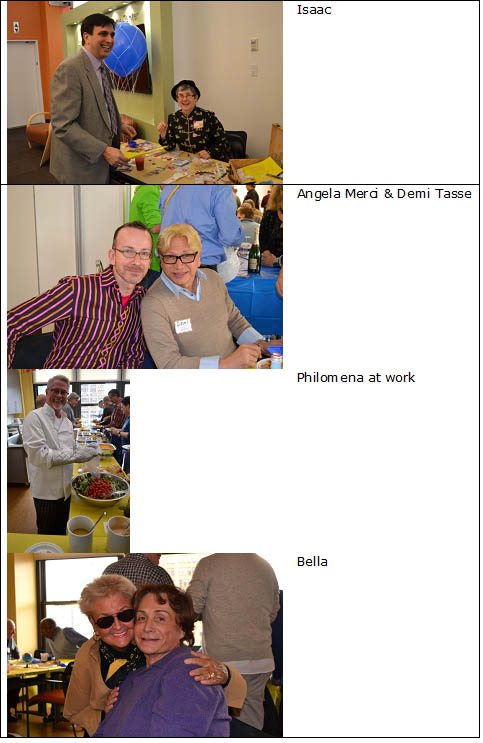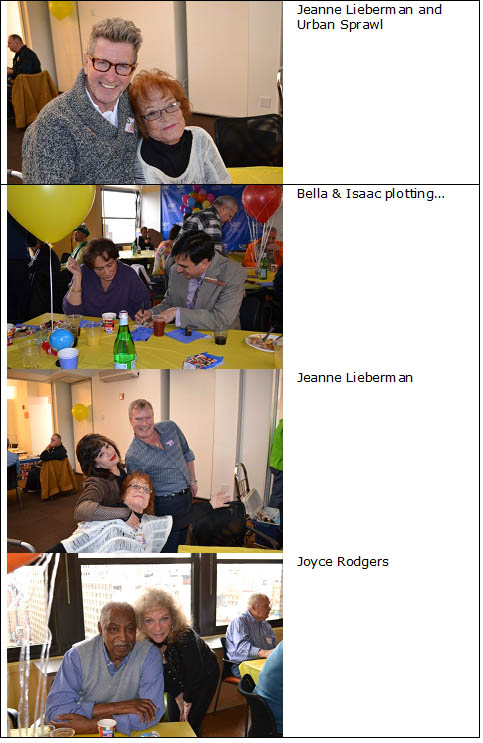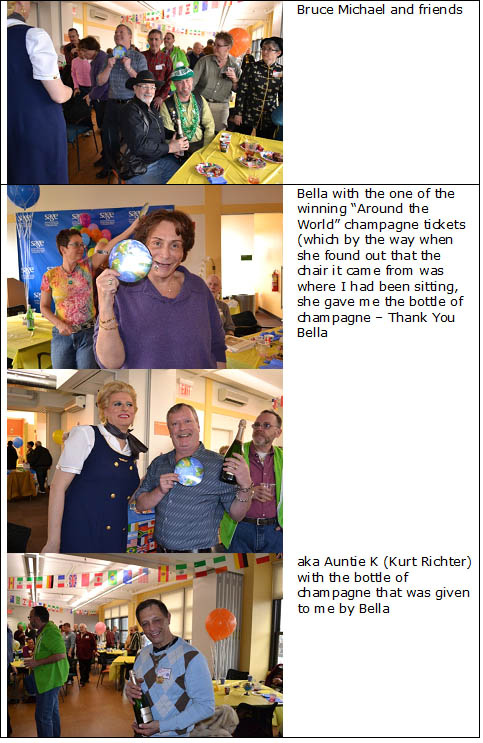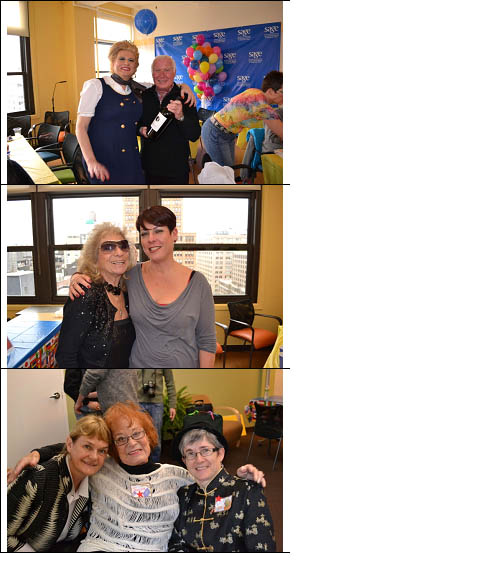 The food was great, the venue terrific but most of all – the company. People seemed genuinely happy to see each other after a long winter and I was a greater motivation to for my first time out after a long hospitalization This year's theme "Around the World' was echo-ed in the decorations - mini globes, maps, and so on, leaving one to wonder how that will translate in our events this summer.
We are all looking forward to finding out, I am sure -

See you around the world this summer!!!