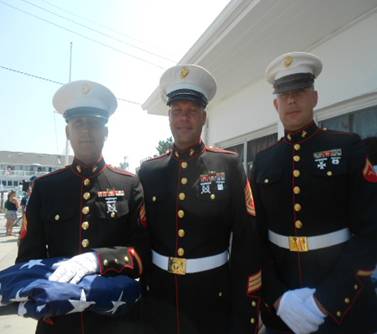 MILITARY MEN: MORE MEANING TO KISMET's 47th JULY 4th PARADE
                                        Photos & text by Jeannie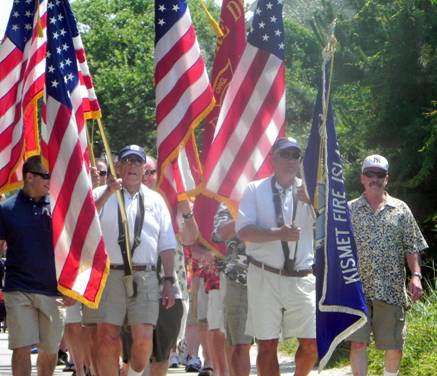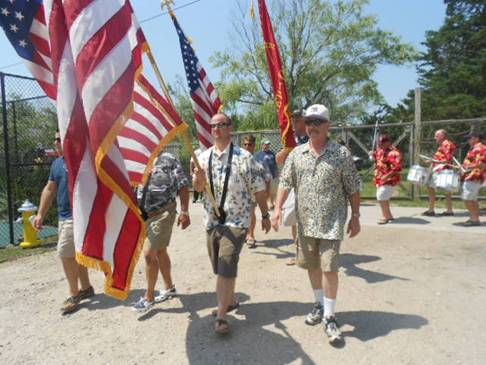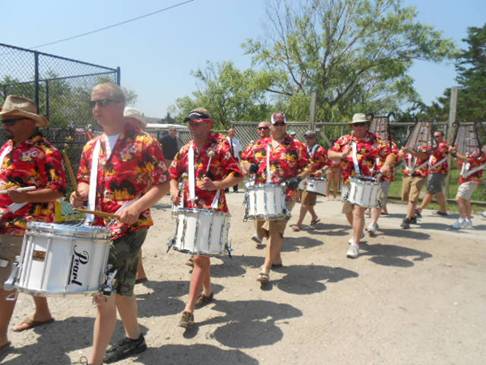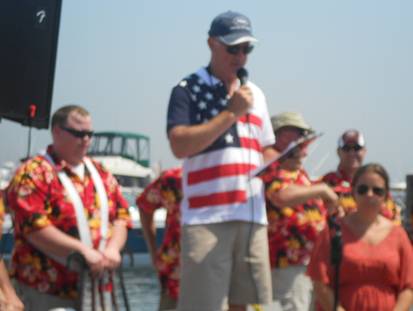 Sam's Speech
Welcome to the 47th running of the Kismet July 4th Parade Thank you all to the participating Bay Shore and Islip Fire Department Bands. And so we have some very important people here today some special guests who have been from NY to Iraq and back serving our nation in the most patriotic way. These guys are the real deal, risking their lives to protect us and our freedom Kids this may be as close as you are ever going to get to some real heroes and I am honored to introduce our community to these soldiers and I thank them for performing their special flag ceremony for us. Lance Corporal Richard Regula, Corporal Jonathan Cernuto., Corporal Joseph Famighette
Gunnery Sergeant Michael Hernandez
(And Jeanie: These guys already have a place to change out if their uniforms)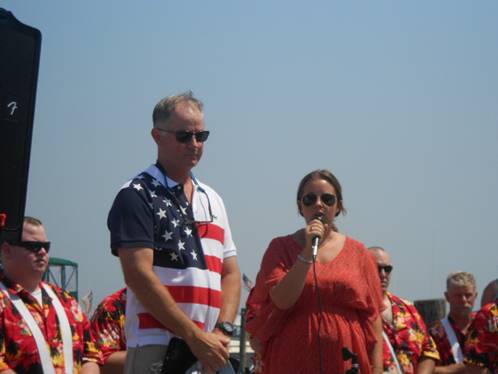 And now Miss Grace Wood will sing the National Anthem as they raise the flag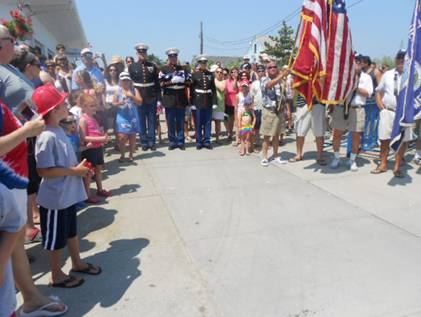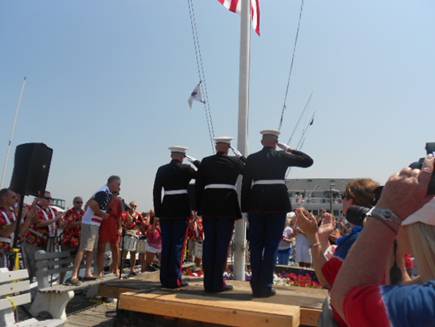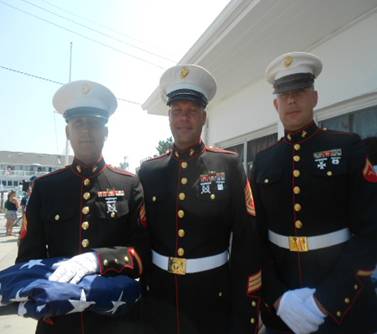 And later……………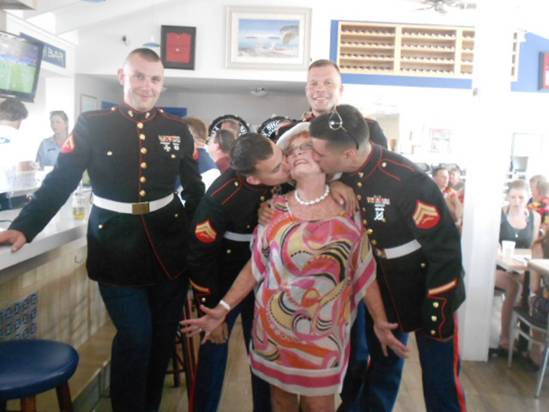 I love a parade!!!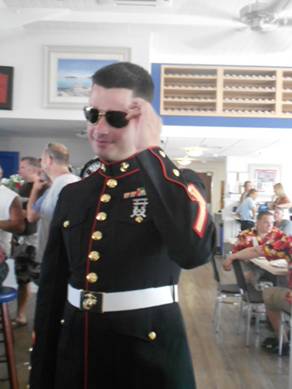 Yessir!
Back to the festivities………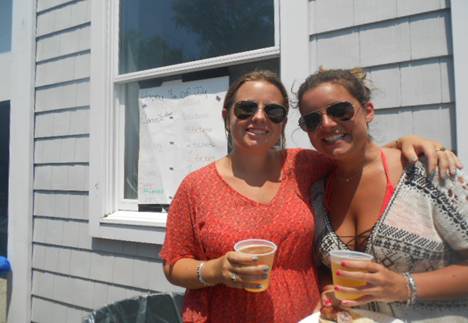 Glam Gals Kylie P and Gracie reunite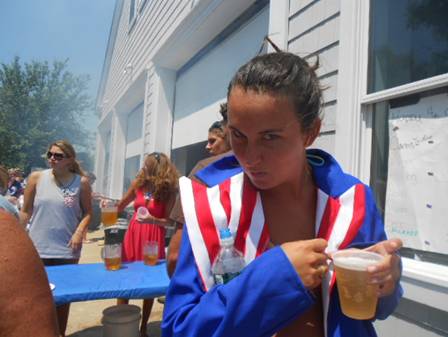 The Rabbit (Casey L) was back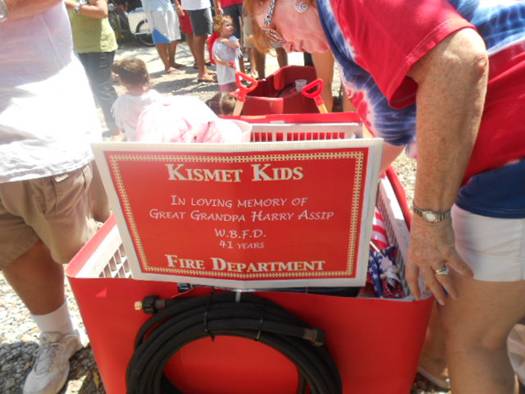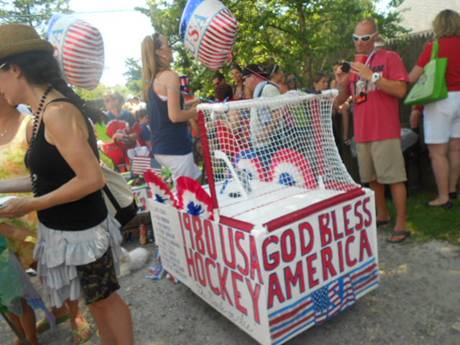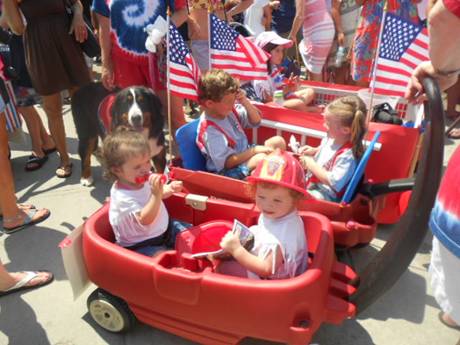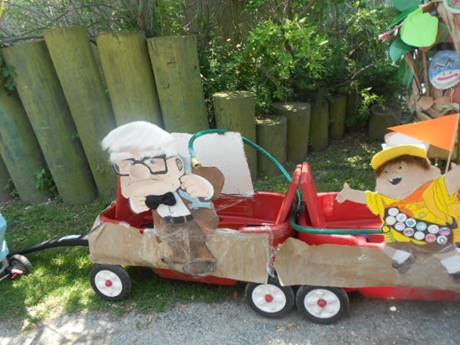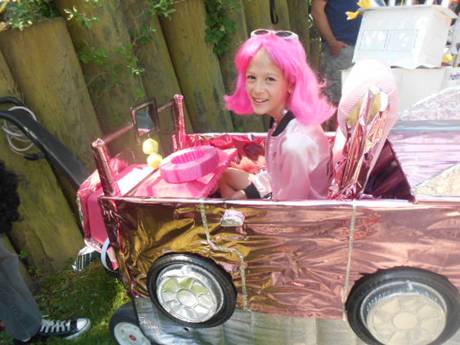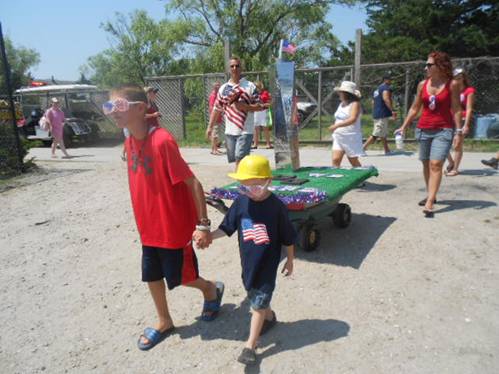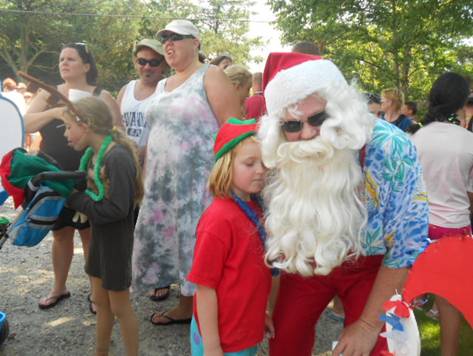 What's Santa doing here?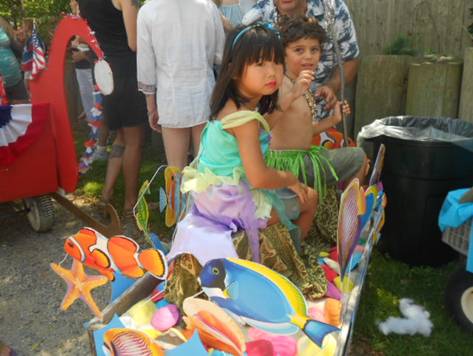 Ladies in Waiting?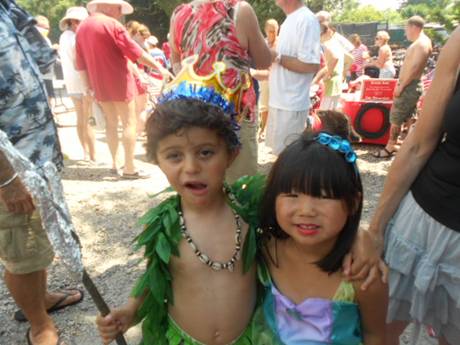 The Young Royals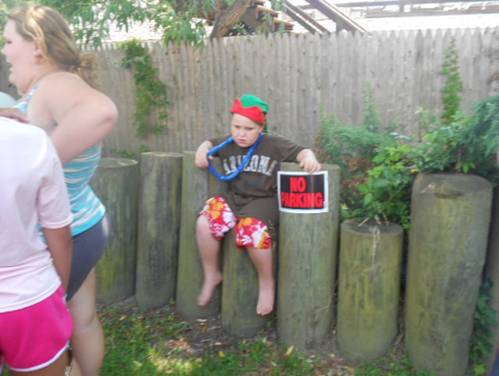 I think they forgot where they left me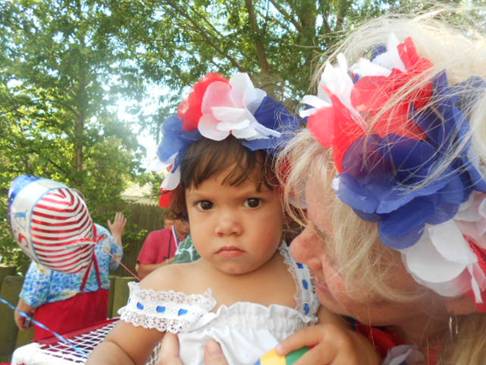 No. I WON'T smile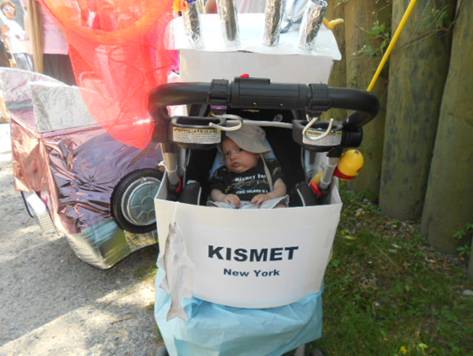 Wake me when it's over……………..
PARADE: 11+ floats
                                                Photos by Bradlee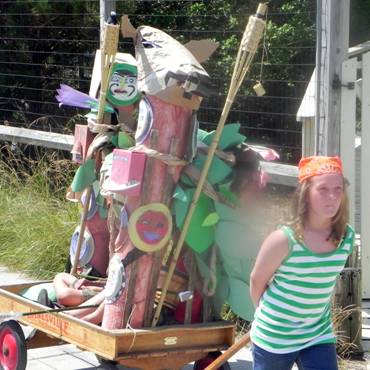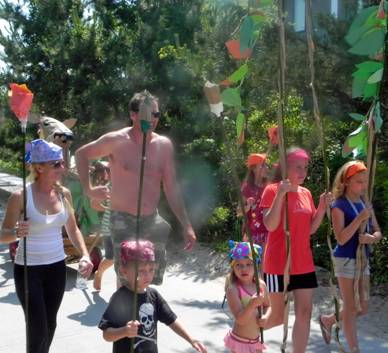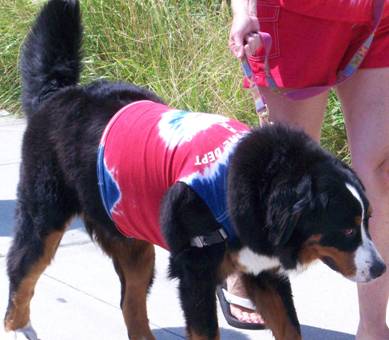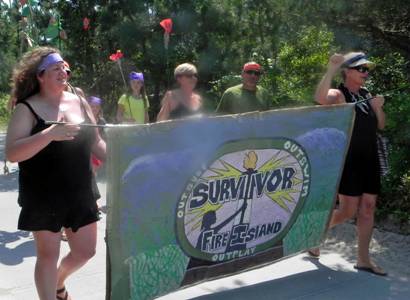 Winners: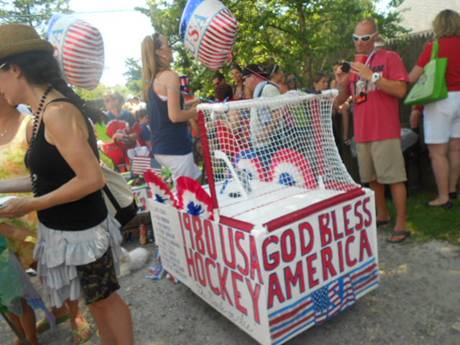 Most Historical: 1980's Hockey Team - Summerwind II - (across from the Pond House), Jake, Bill, Laurie & others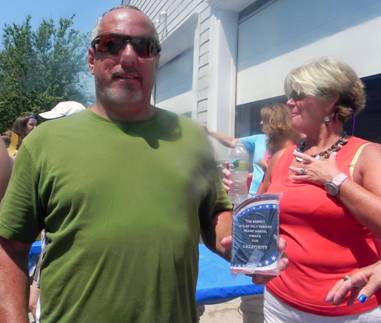 Frank Daniels Most Creative: Survivor - Lambe crew with wagon, boat & bamboo bearers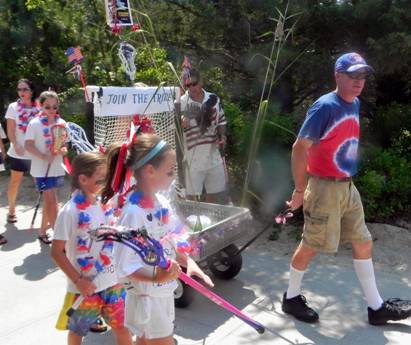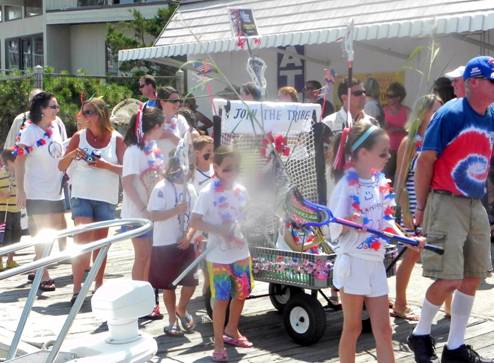 Most Topical: Join the Tribe -
Most Patriotic, Artie Schiller award: Spirit of 76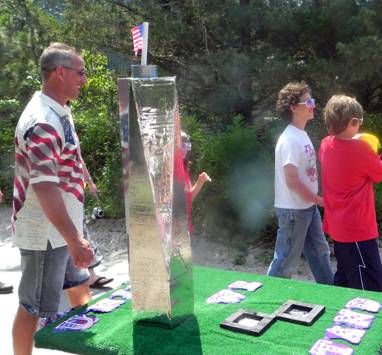 Best in Parade: United We Stand: Freedom Tower

Judges: Joyce Cole, Patty Lyon, Joanne (yellow house on beach on Seabay), Mallory Wood Assistant
Roz wopn the 50/50
KLAW bicycle raffle: "Despite some initial confusion, the winner was finally located: John Desardo Rockville Center, visiting Kismet on his boat."