The 2012 KGB (Kismet Great Burger) Cookoff
                                             By Lady Jane Weisser
The 2012 KGB (Kismet Great Burger) Cookoff was held on Saturday, July 21st. This year the contest took place on the beach at Seabay. The weather was perfect and the burgers were delish! The event was hosted by chef John Berninzoni.
All of the prizes this year were awarded by category. The judges, as always, were…the people!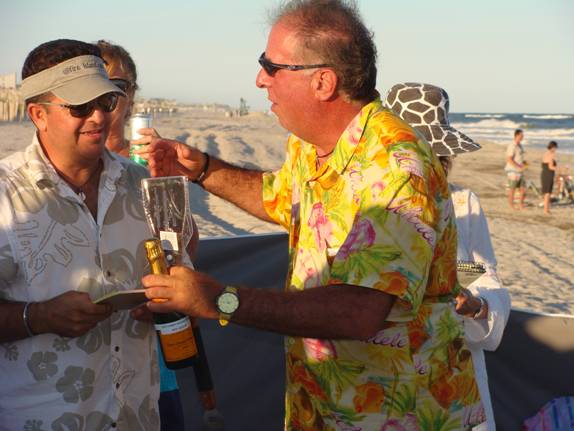 Event host chef John Berninzoni hands Gregg Weiseer first prize (act surprised!)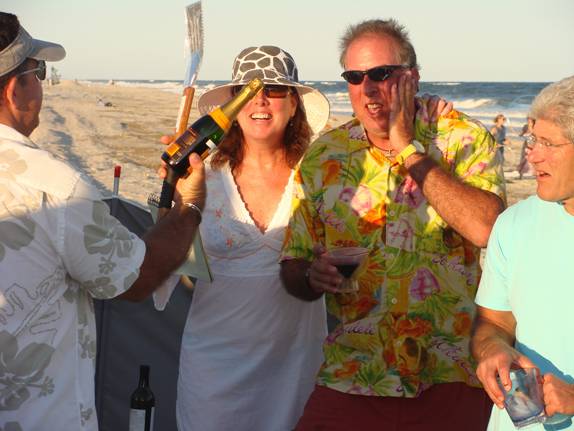 Oh! I can't believe it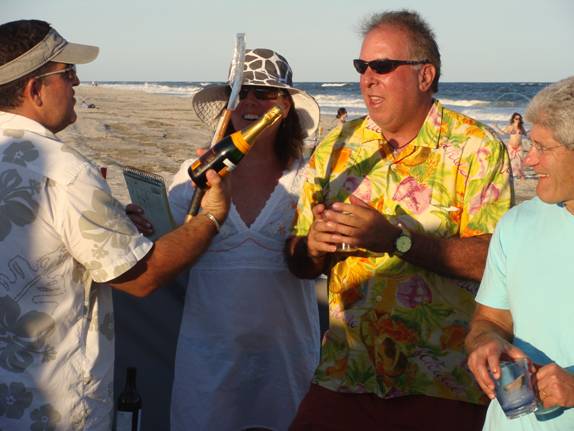 Really! For me!!!???
Well, I deserve it – I am the best!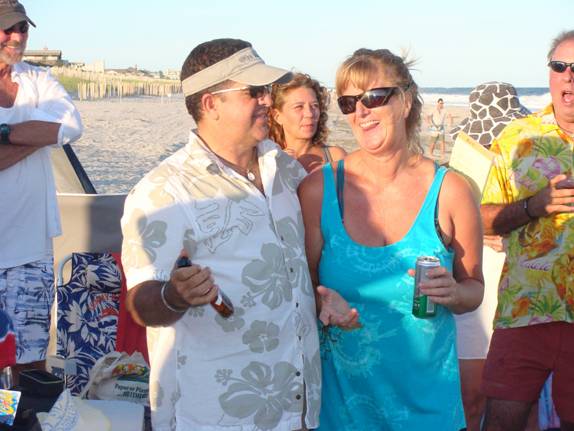 (I had to give it to him)
The Entries: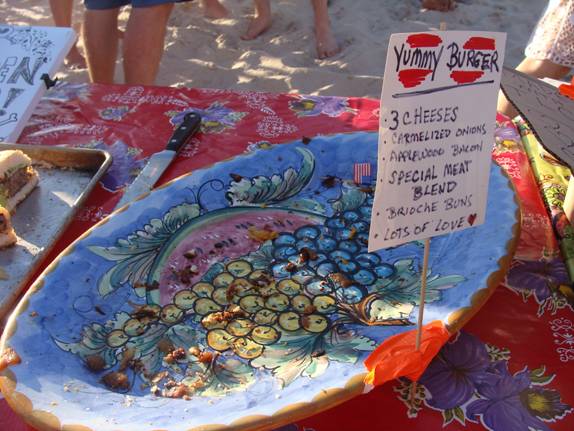 The prize for best tasting burger went to Gregg Weiseer of Swept Away for his "yummy burger" which featured three different cheeses, carmelized onions, apple wood bacon and a special meat blend.
The prize in the meatless category went to Sunset House's "Fish Burger" served with a mango salsa on a potato roll.
 The "Coco Burger Deluxe" won for most messy burger.
The virgin (meaning first time entrant) went to Cozy A's "Zia Sante Fe" burger which featured green chile and white cheddar.
 The kid's choice award went Seven Seas' "Sweet Ball Sliders".
 And finally, the award for most original went to Swept Away's  "Mac-Doodle" which featured cheese doodle incorporated into the burger and topped with Sponge Bob mac&cheese.
 Other notables included the "Forbidden Burger" made by Frank Ribando
and  Sunset's "Kobe" burger.
All the burgers were made with that special Kismet TLC. The event was well attended and enjoyed by all. The Kismetians have quite the appetite too, calling out for new events in 2013 such as the "spud off; chili off; wing off and bake off". Why wait for 2013—get your dish on and bring it bro!!!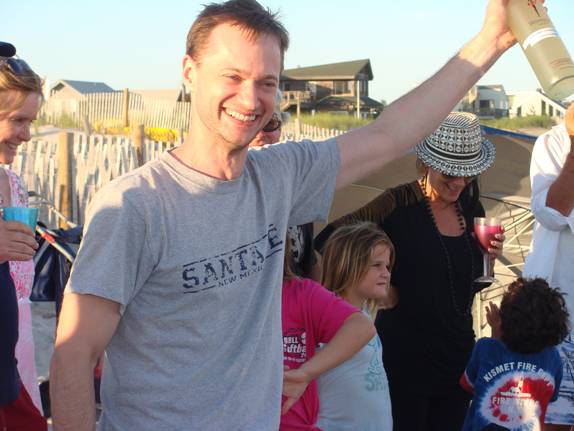 Another winner!

Good crowd, great weather...and food!!! What more could one want??!!