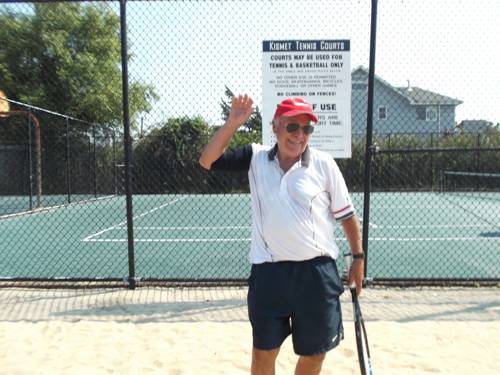 Event coordinator, recruiter, mastermind Joe Barbosa …
Tennis anyone?
The 2d Annual Kaye Kismet Mixed Up Unisex Doubles of 2012
                                                By Joe Barbosa
The most popular feature of this latest version of the Kaye Kracked Konkrete Klassic is that it is all over in one day! Last year by Sixish. This year 4:30PM. There is no need to have separate draws for men and women divisible by four. Last year, 11 men + 5 women = 16 unisex divisible by four.
Again, the Inn and Surf's Out came through with Gift Certificates shared by The Final Four, Jeff Kaufman & Matt Einson who defeated Brian Muldoon & Tony Falotico. Below are pics taken by HRM Jeannie who has been faithfully covering this event from time immemorial, which becomes shorter with each passing year. But its better than the alternative, a plain vanilla memorial.
I have to give personal thanks to Dean De Marco, accused of elitism, but prey to human foot injury, as is his lovely Jane. I drew him as an opponent in two rounds, and had he played, I would never have made the semis with Binnie, where we came back from 2-5 to lead 7-6. The 14th game went to 3-3, and I missed match point with a backhand down the line. I served for the 15th, and the better my serves, the luckier the returns! Sic transit gloria mundi! In Yiddish, Garnicht's Hilfen , very loosely. What the hell, not bad for a Goy.
The Man of the Hour as Matt Einson, who appeared just as Dean was due to default, with my permission, and who went on all the way to win with Jeff Kaufman, the Triathlon Man, who played three rounds in the AM, two hours with Art W, Gordon and Gary at Camelot, and returned to for the semis and finals, his serve improving all the way!
Next Labor Day in Kismet for our next adventure!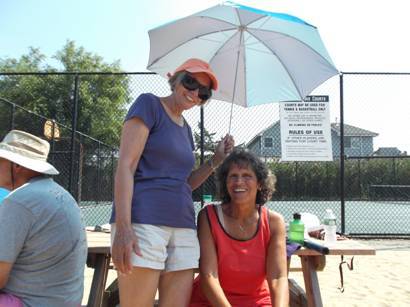 Joanne, hired by Binnie to keep her in the shade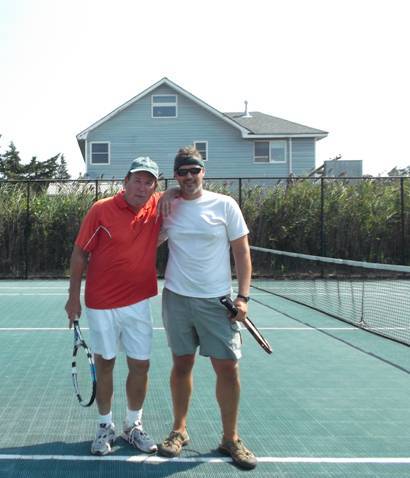 Steve Stephano & Jeremy Matz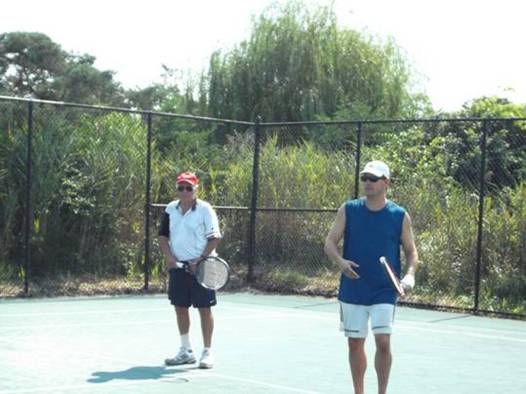 Joe Barbosa and Tony Falotico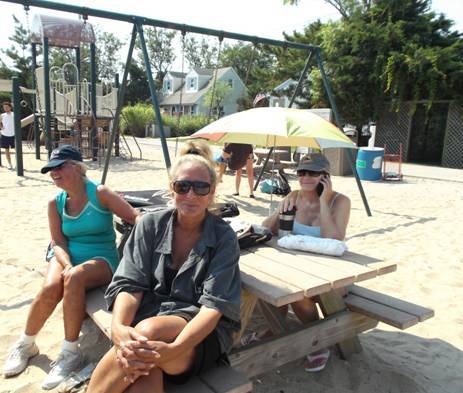 Tennis star Mosse, with her entourage Robin & Linda Languilli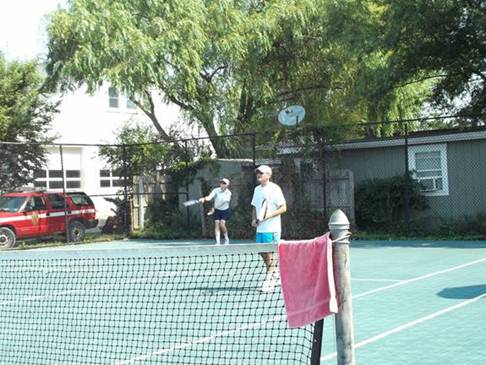 Fred Burns & Matt Einson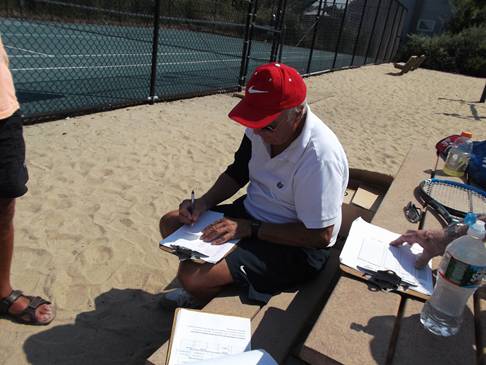 Barbosa at work!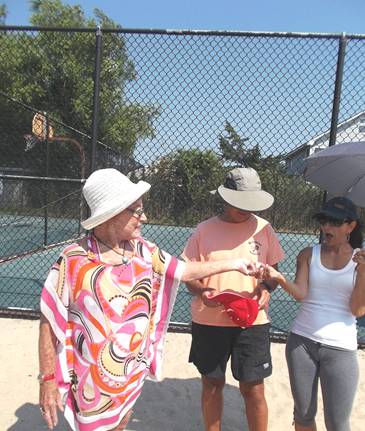 Jeannie, Herb & Stella – the support team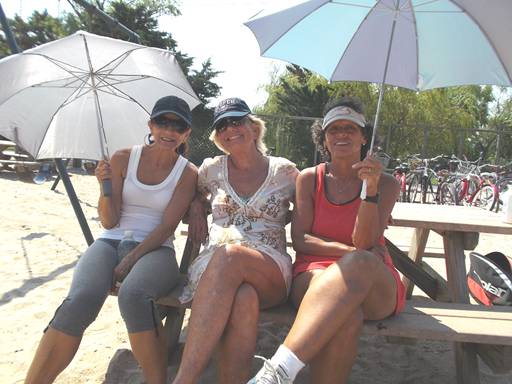 Stella, Mosse & Binnie  - they serve who also sit and wait……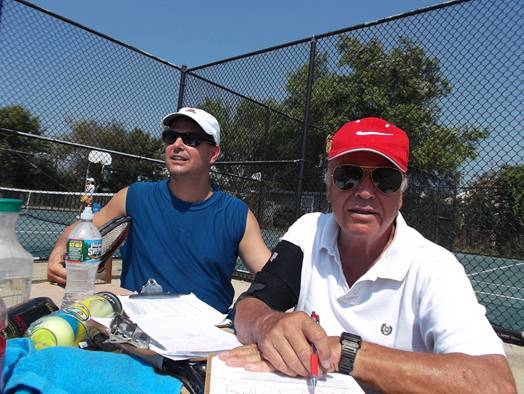 Tony F & Joe B , an item, further east....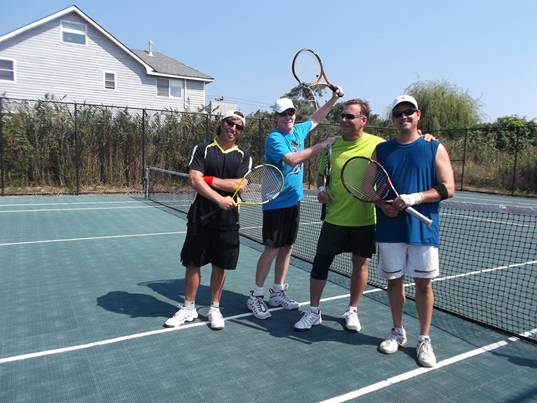 Semi Finalists: Gordon Melchner, Jim S v. Jeff & Tony 6-8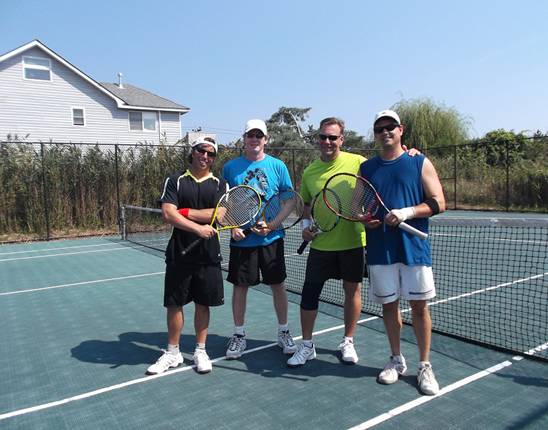 That's better, boys! Play nice….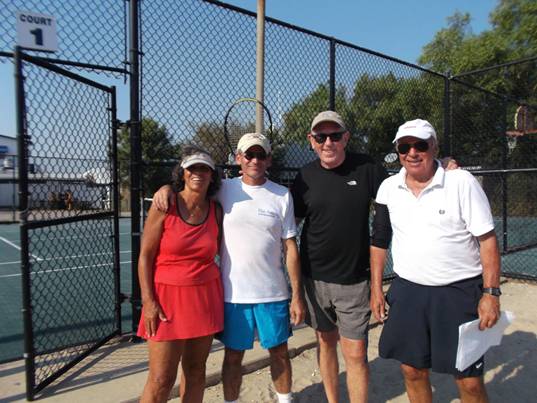 Semi Finalists: Binnie & Joe v. Brian & Matt 7-8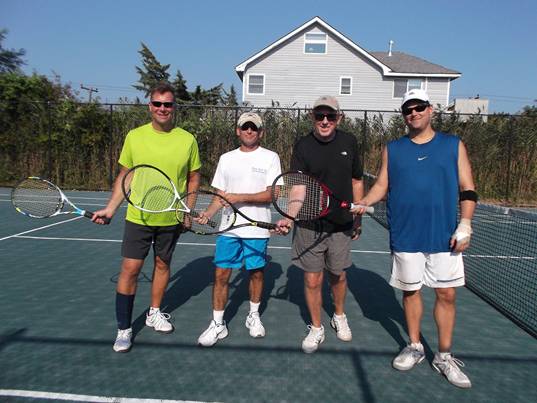 Finals: Jeff & Matt beat Brian & Tony 7-4
                            Congrats to all!
                                                                  Photos by Jeannie
Additional photos just "found"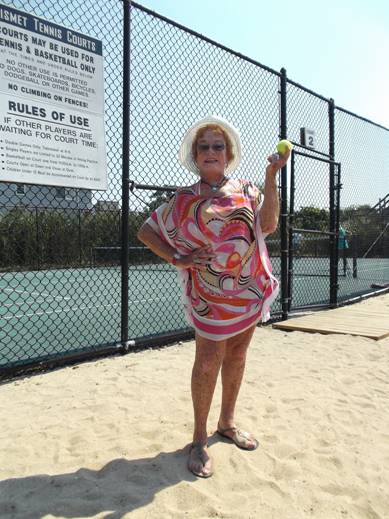 You lookin' for this??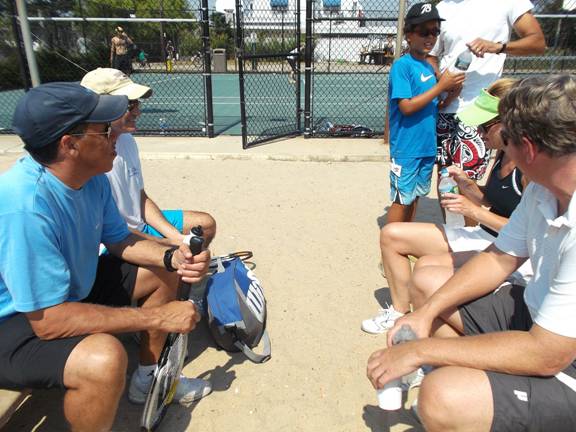 When are we on???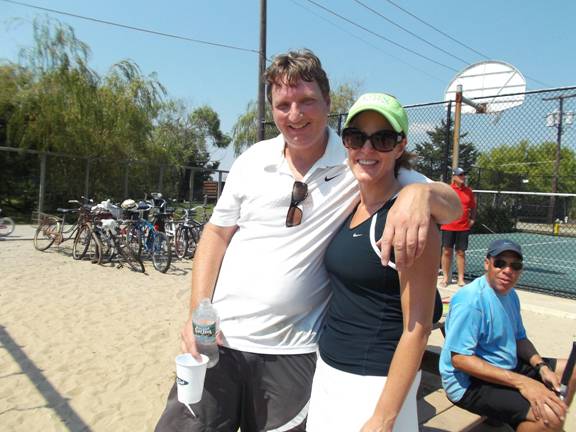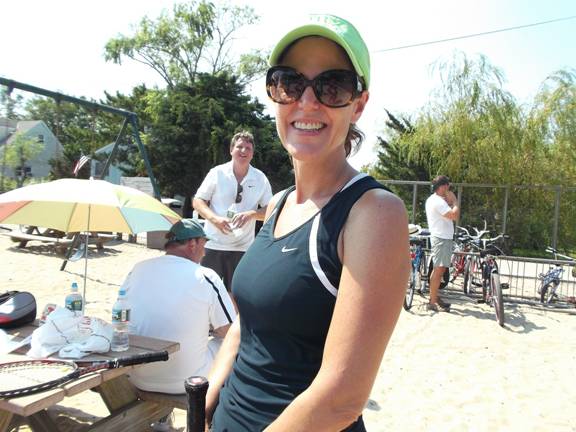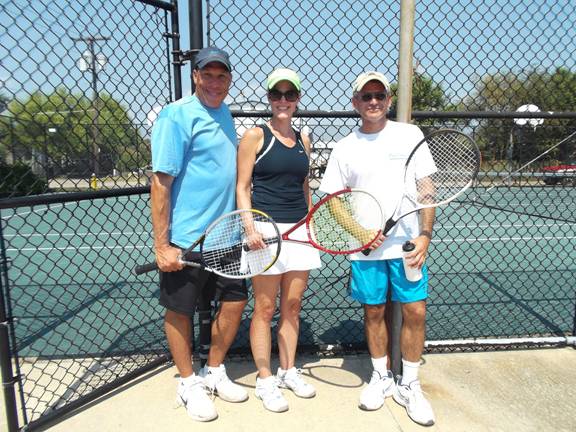 A Threesome?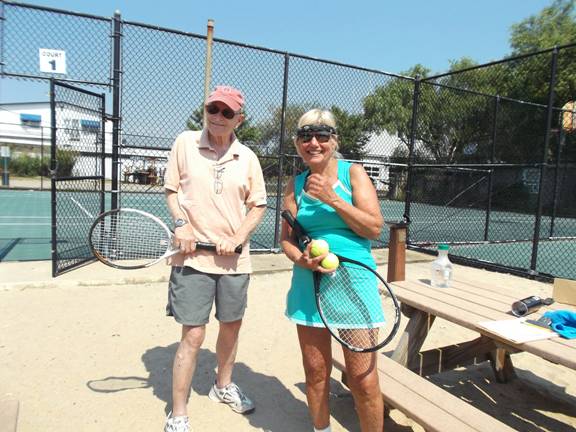 Mosse & Jerry preparing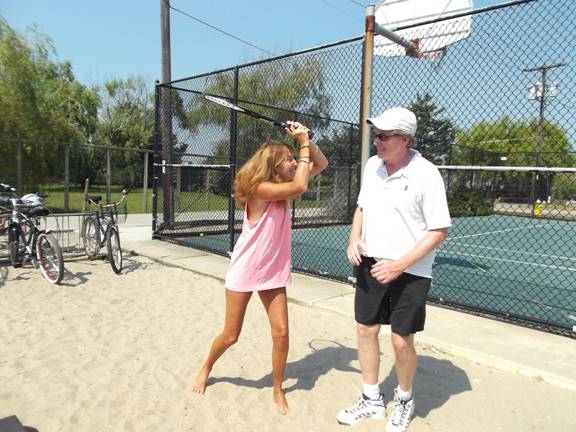 What do you mean I can't play barefoot???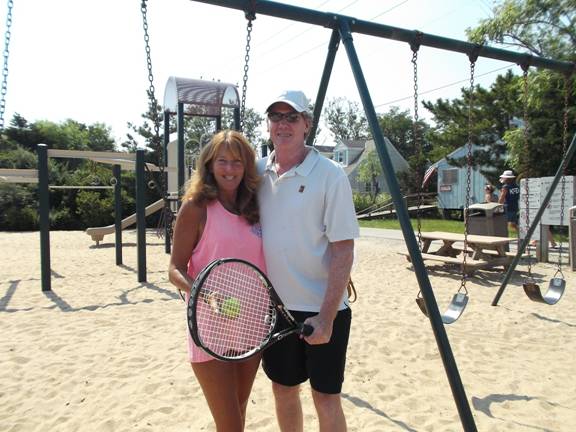 That's better