Kismet Snapper Derby
Founded by Arthur Lem, his widow Rose and son Warren supervise – a loving tribute
                                                         Photos by Jeannie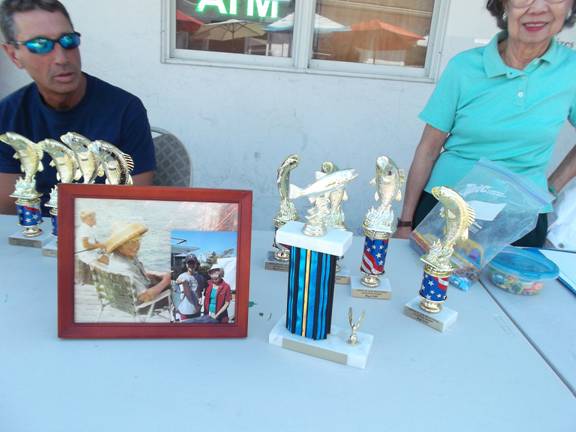 From Warren Lem:
My father passed july 5, 1997. As you know he spent a lot if time fishing onthe Kismet ferry dock and taught loads of kids how to fish.
Snapper derby started the year after he passed . Bob and Ellen Ryan , Jack and Bobbi Baker thought the fusing derby would be a great way for kids to learn the joys of fishing and also paying tribute to My Dad.

We run the catch and release tournament to teach children good sustainable  "green initiative" practices and sportsmanship.
The tradition has continued to be carried on by Buddy Schumacher,
John Altieri , the Cole family. Sponsors are the Kismet market, Kismet Inn , Surfs Out Restaurant and if course my Mom , Lee and myself.
The contestants are registered and ready
THE WEIGHING supervised by the Pied Piper John Altieri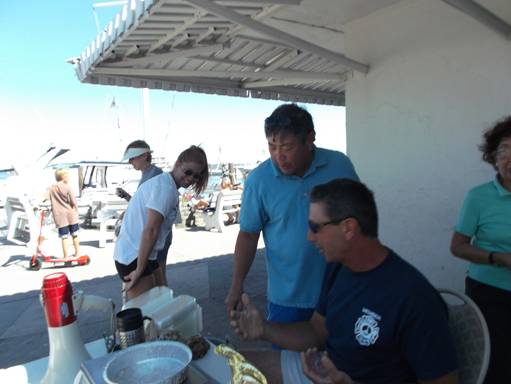 Warren reminds Altieri of the rules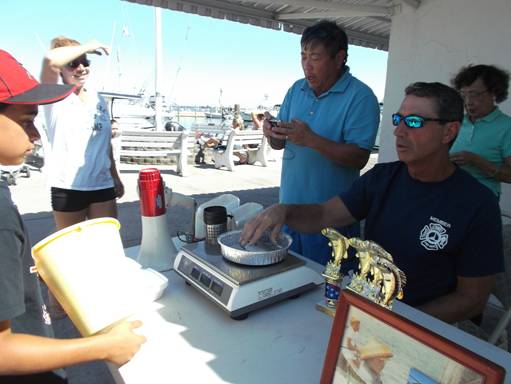 How much do you think Altieri's hand weighs?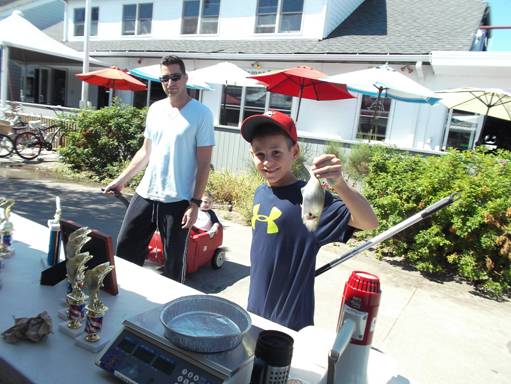 Here's mine
How much does it weigh???
Wow! You caught one
Now take it in your hand
And show the man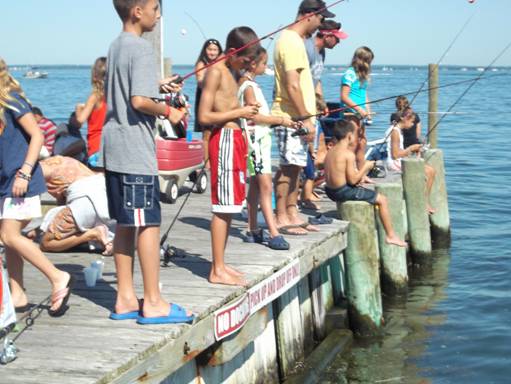 Competition is stiff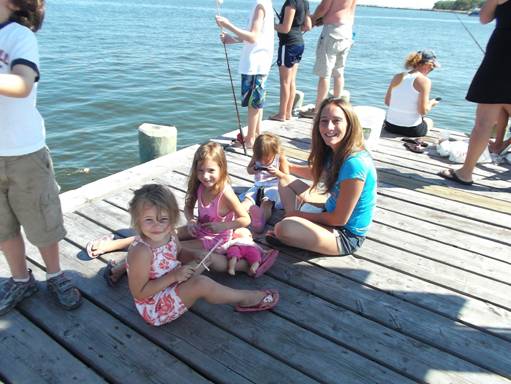 It's a girl thing, too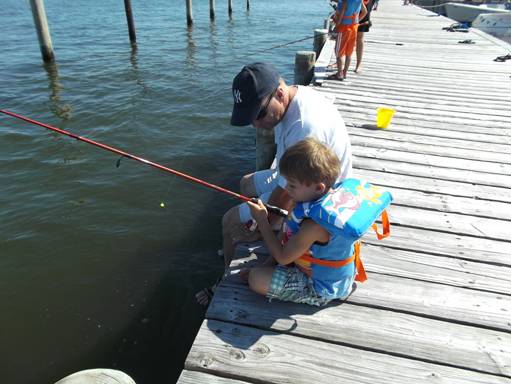 Fathers & sons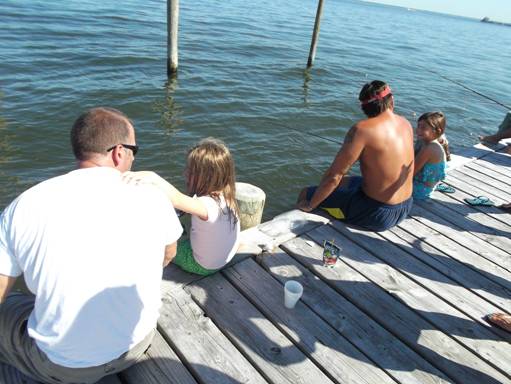 Daddy's and daughters
Men helping boys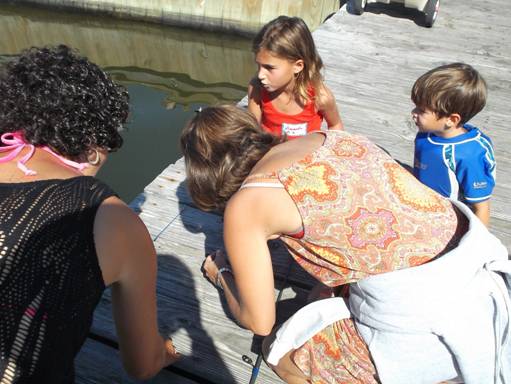 Moms helping daughters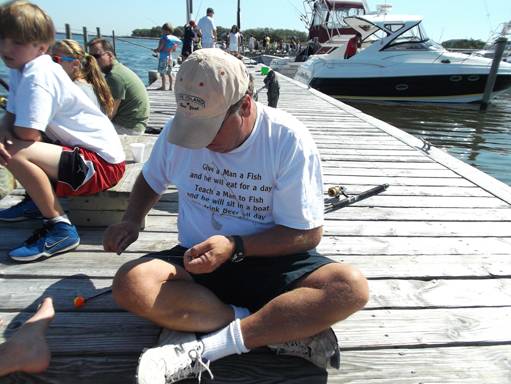 Elliot helping out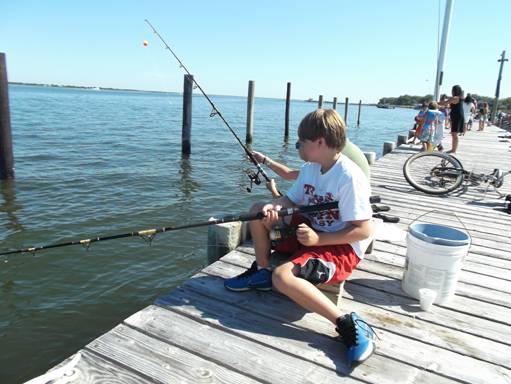 Son Skylar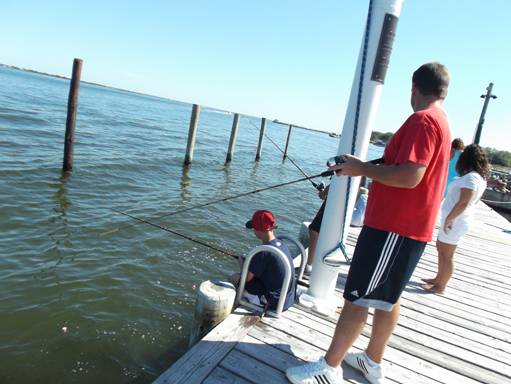 From  big boys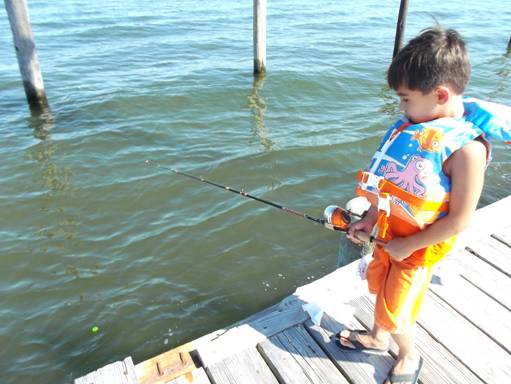 To little
To tiny
THE WINNERS: (with Rose Lem)
Under 6 years of age
Girls Dorothy
Boys Luke
Ages 7-8
Girls Maureen
Boys Nick
Ages 9-10
Girls Fionna (also largest fish)
Boys Michael
Ages 11-12
Girls Jaclyn
Boys Anthony
 Thought for the Day