Kismet's Newest Tradition – First Annual Tree Lighting Ceremony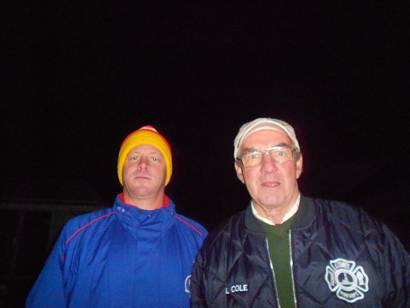 Ashley & Larry look stunned………
As rumor has it, a couple of weeks before the Kismet Xmas party, during an alcohol inspired evening Karen & Joe and Danielle had the idea that the town should have a Xmas tree, and on the supposition that if you can think it you can do it, lights were strung and hung, music was supplied via a boom box, food came from many places and – another kismet tradition was born!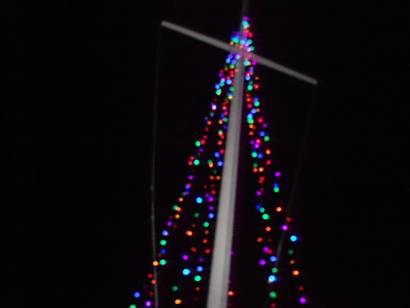 The Tree
There were lots of Kismet children that happened to look alike – and so they were, mostly of the Cole Clan with a Lambie or two, and a Butler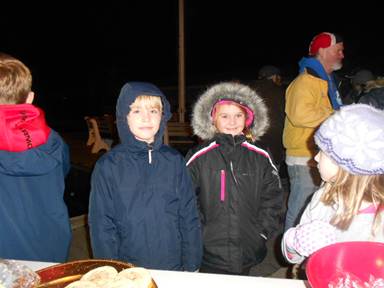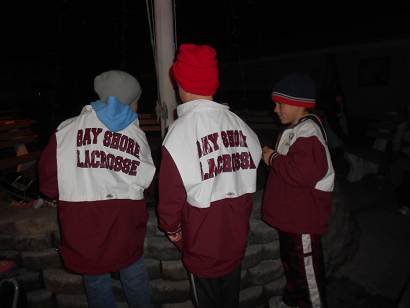 Varsity Men
Cookies were contributed, some store bought (which later showed up at the party) but couldn't hold a candle to Tommy Field's home baked and those from other kismet ovens.
And mustard enhanced toasty pretzels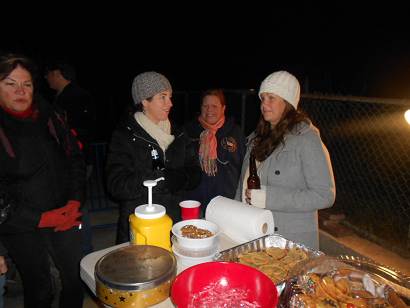 …and more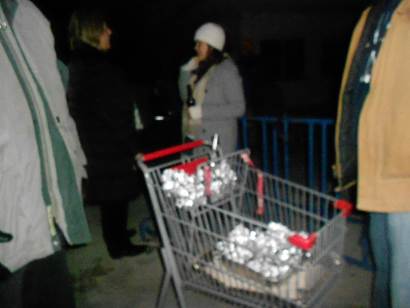 And even a cart rigged for roastingchestnuts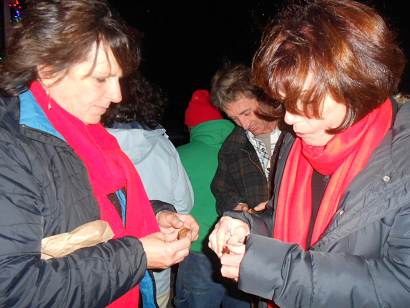 Altieri had to be instructed by Joanie, Linda and Rick how to open them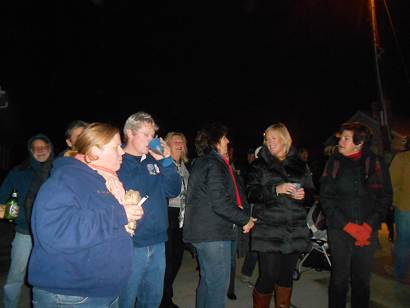 Everyone kniw how to drink….
Mugsy & Jen sat this one out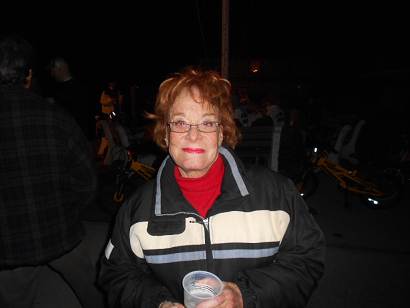 Yes, ever the reporter – I was there
New mom Kellie getting pointers from vet mom Jeanine and grand mom Joyce while Erin listens in
 And, lo, a Kismet tradition was borne. 
THE XMAS PARTY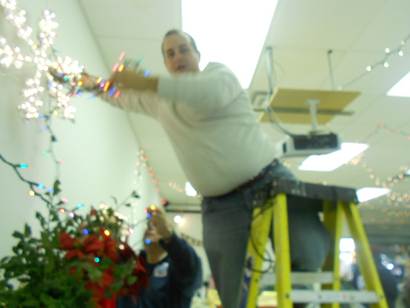 preparation
All set up
Things quickly got hectic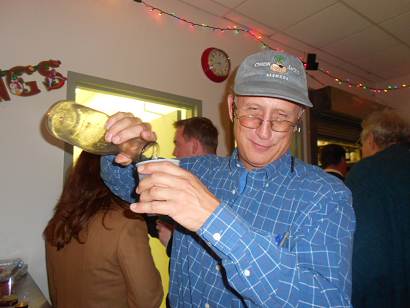 Licari poured for himself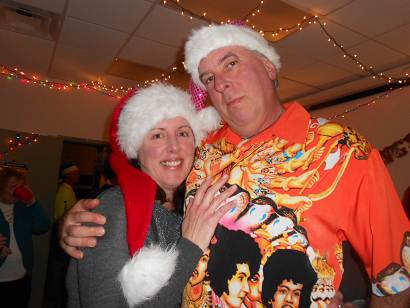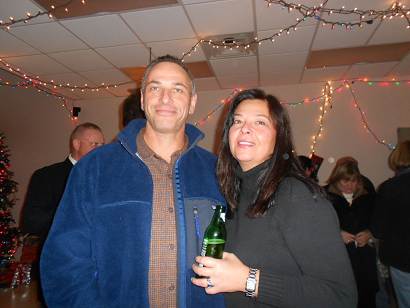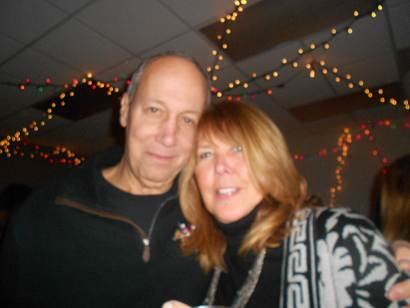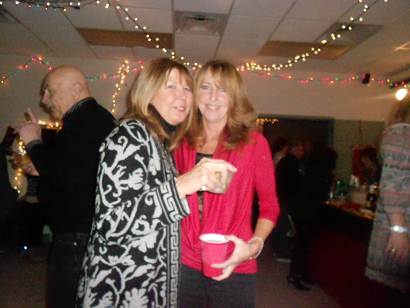 SANTA FOUND US!!!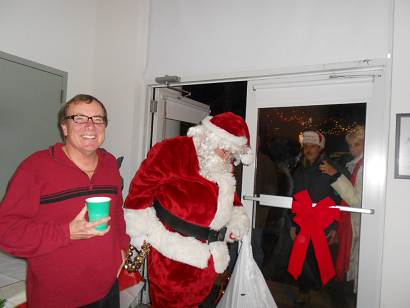 This bag gets heavier erevy year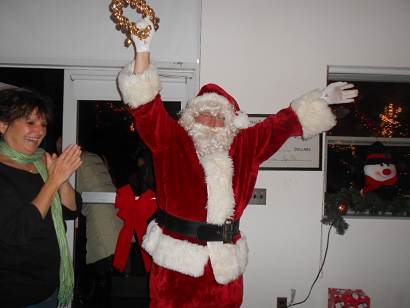 OK! I'm HERE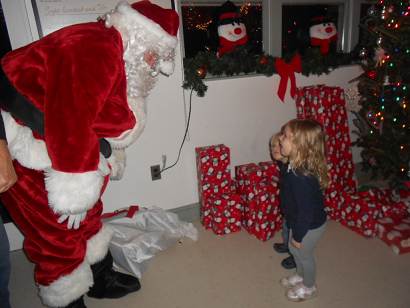 The littlest got in right away
Santa's "elves" Linda & Janet giving him instructions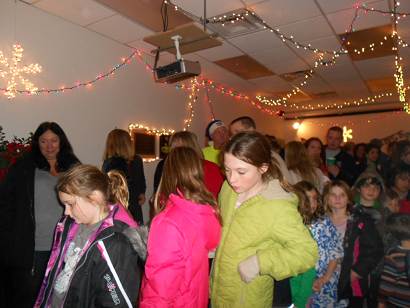 The line forms………
and forms………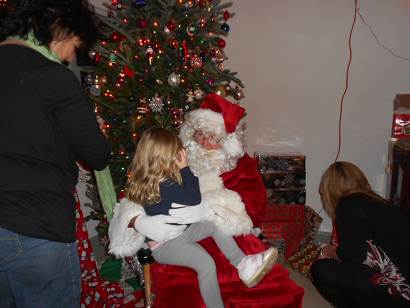 (Santa – this is what I really want…)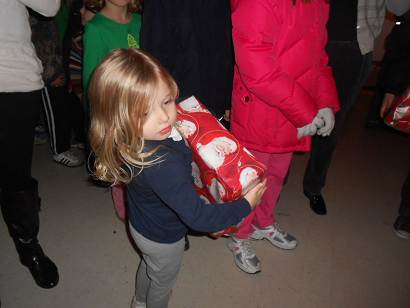 Got it!!!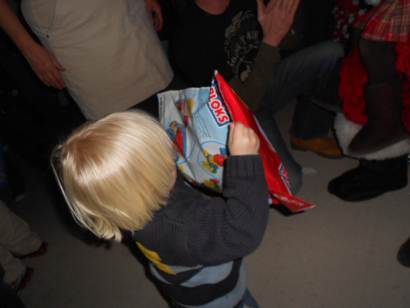 Me. Too – how did he know?
Let's see…….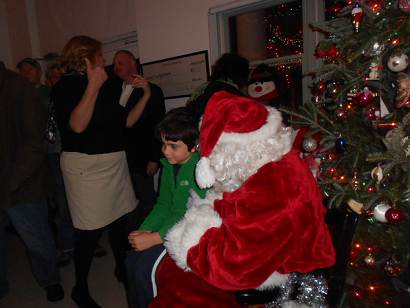 Don't be shy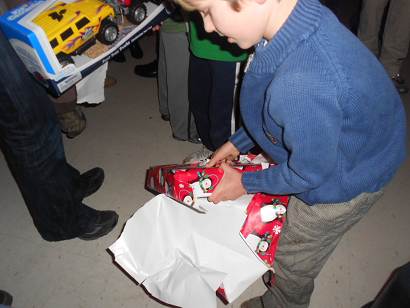 Wow!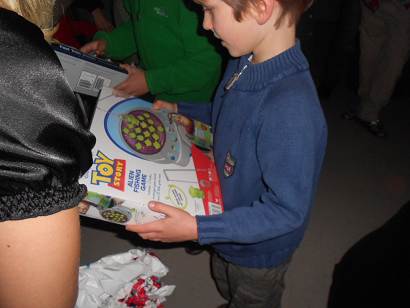 And this too – lucky boy!
More applicants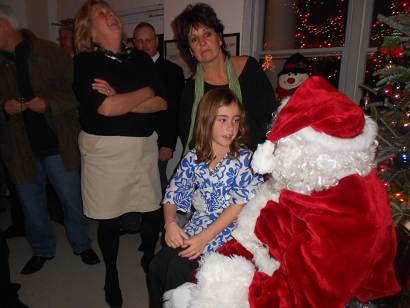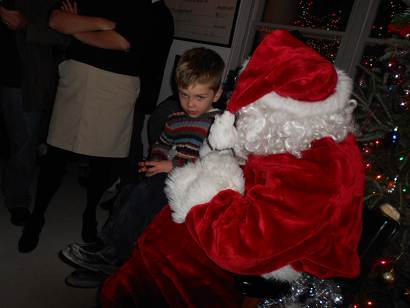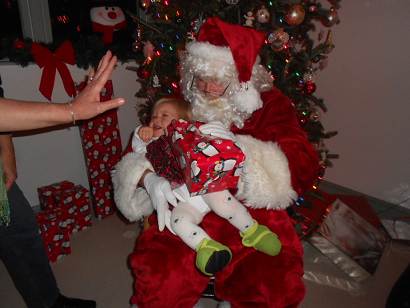 Stay there for  your picture!!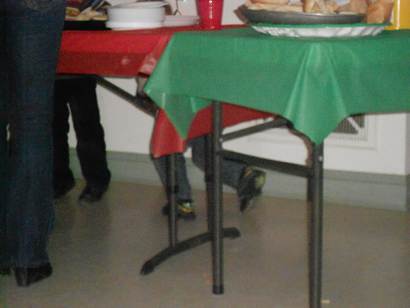 This one got away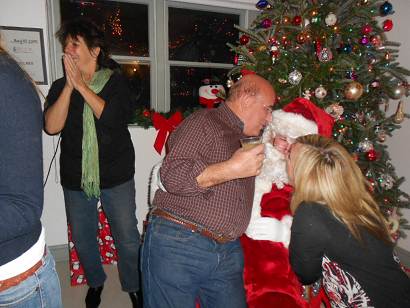 RUDY!!! Is this an ambush?
Rudy tipped his antlers to Andrea – such a gentleman
Flower ladies hugging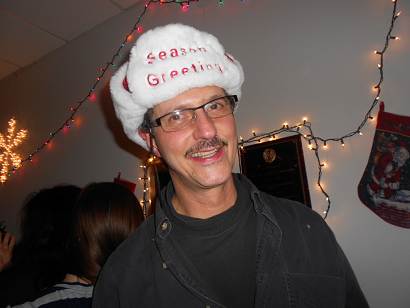 Direct from the Pole
Serious Moments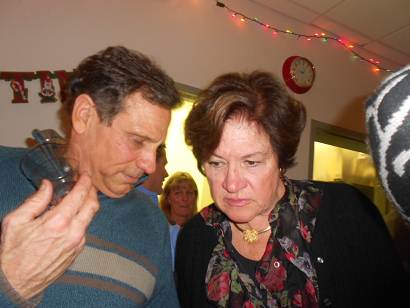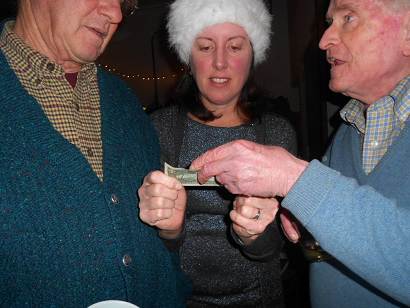 Is it real? Ask Jane!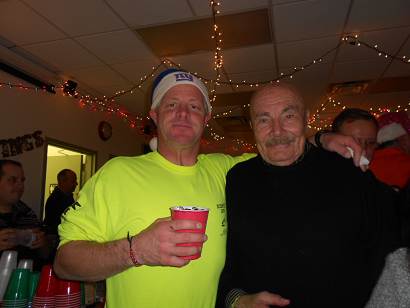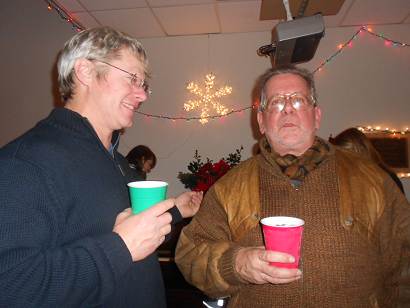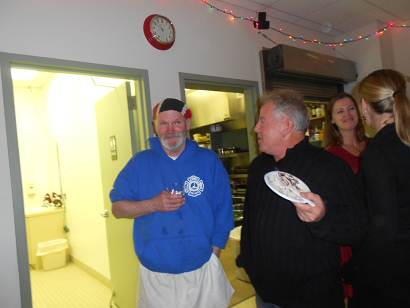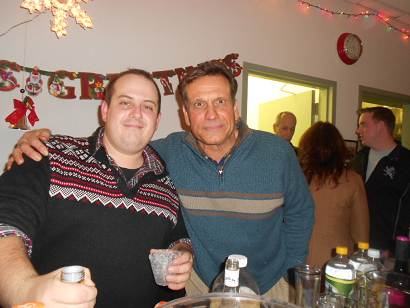 Bromances?
Sam is flanked!! Lucky guy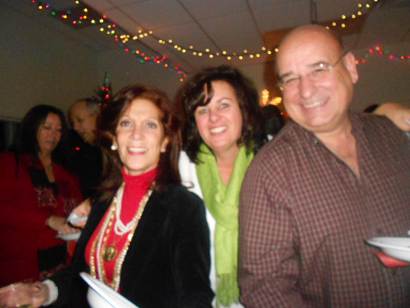 TRIOS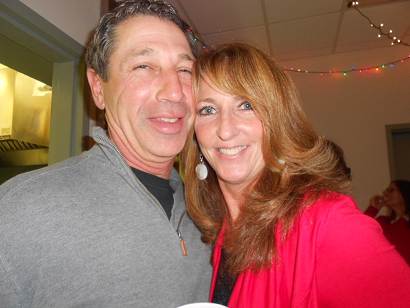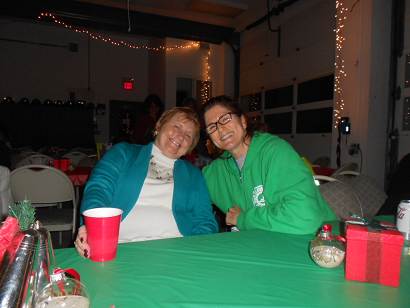 Odd couples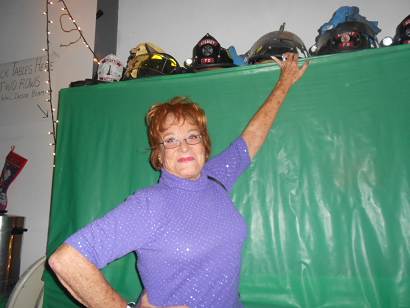 I work alone!
LETS EAT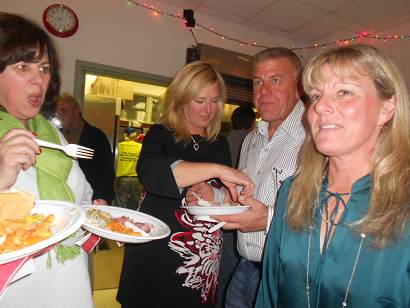 Newly engaged, Karen is already eating off Joe's plate
Congrats!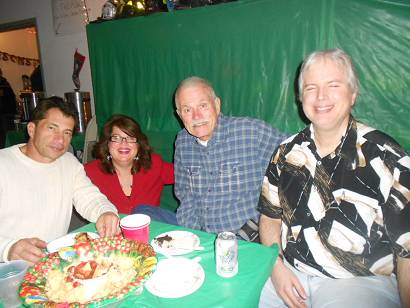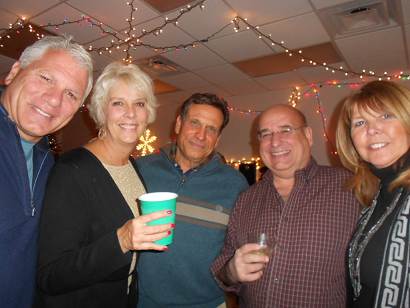 One last drink…..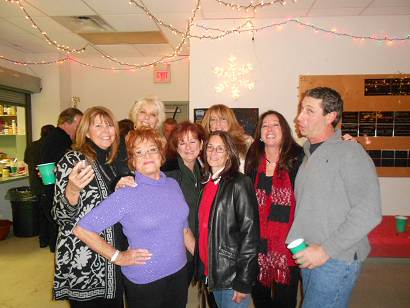 OK! I'll join you…..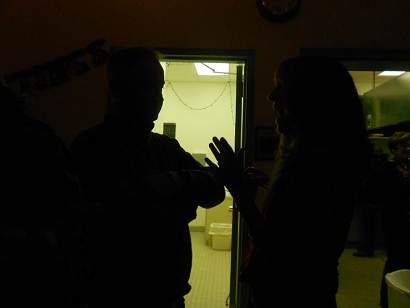 Bye – get home safely………….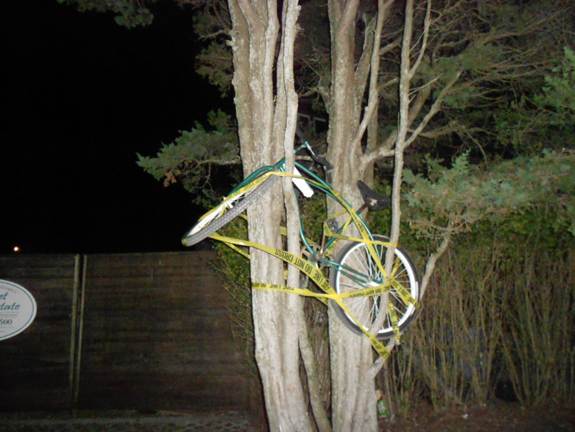 Uh! oh!   Drunk Elves? Altieri's gonna have to walk……