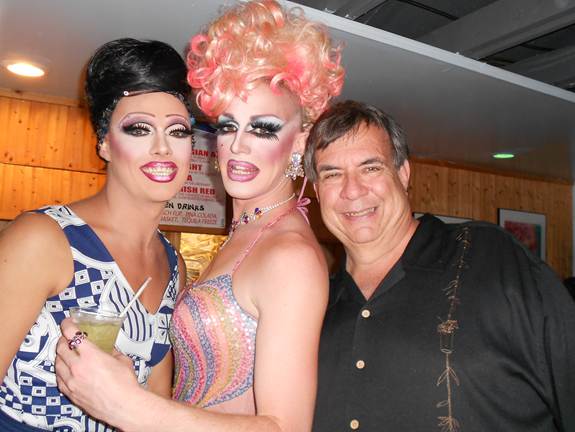 Grove hotel/Ice Palace General Manager Sal Piro and the gals: 
Come on in and enjoy the party
THE 46TH ANNUAL MISS FIRE ISLAND CONTEST
SATURDAY SEPT 10TH 2011 
GORGEOUS GLAM & GLITZ GALS GUSH & GLOW
IN THIS PERENNIAL FAVORITE
by Jeannie
More than eclipsing that  other Drag Queen, Hurricane Irene, just a few days earlier, close to 40 'gals' gathered to compete for Miss Fire Island, Ms Fire Island and Entertainer of the Year along other titles, chosen by 6 judges: Gilbert Baker, Charity, Mike Fisher. Nikki Starr, Kenny Holcomb. Michael Plosky, Joyce Rogers. They judged on poise, presentation, costumes, originality and that indescribably "Wow" factor.
The rule: Grove drag queens, gloriously over the top, must be more Fire Island than Fashion city.
Yes, the gowns were beautiful as even some of the girls (there were some tattoos amidst their tulle and tassels) – the lavish care put into costume design, some which took almost a year to prepare and countless dollars, the hair, the make up the strutting and posturing – all there – which makes the perennial event spectacular But this year it was the entertainment that impressed most – and it was the dancers rather than the lip synchers. You can fake a voice but not a dance – wish I knew if these guys were actually Broadway hoofers - they certainly charmed this ex hoofer's heart.
HAIL TO MISS FIRE ISLAND 2010
MISS FIRE ISLAND 2010 SABEL SCITIES
EMCEE ARIEL SINCLAIRE
Ariel Sinclair started the proceedings with her usual gross shocking numbers – you should see the faces of the straights (before they got so drunk shock values were desensitized) and one wonders where one get tapes with such lyrics to lip synch
THE AUDIENCE
This couple is somewhat shocked by her material which is, as always, unprintable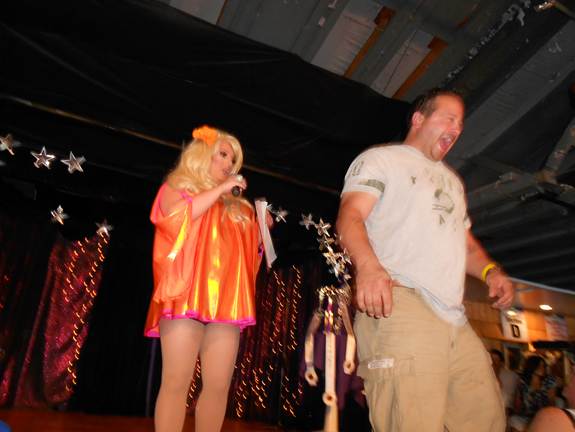 No one is safe – Jay from Babylon just volunteered to be humiliated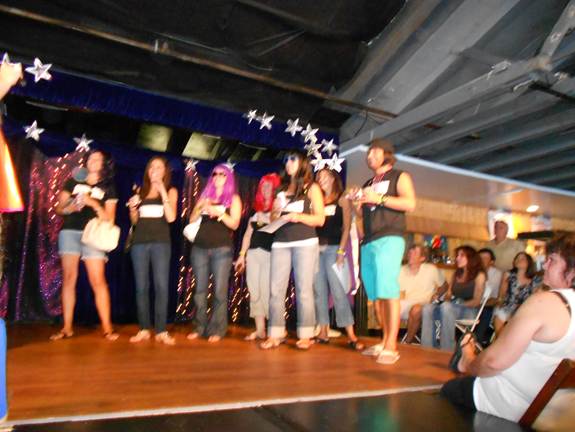 A Bachelor- ette party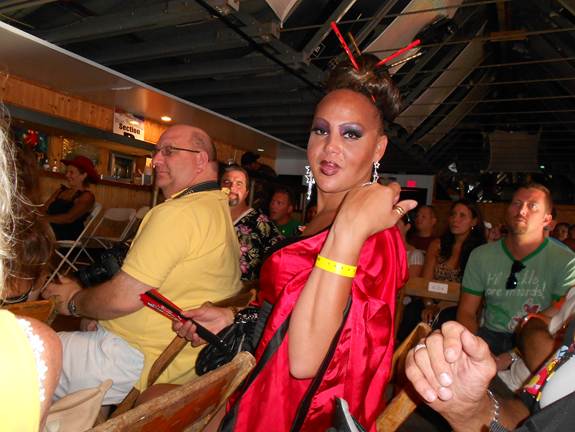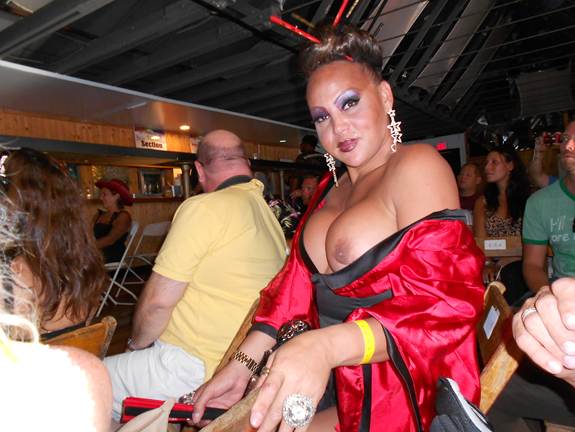 You never know who you are sitting next to!
DAYWEAR (do not expect to see these on the street)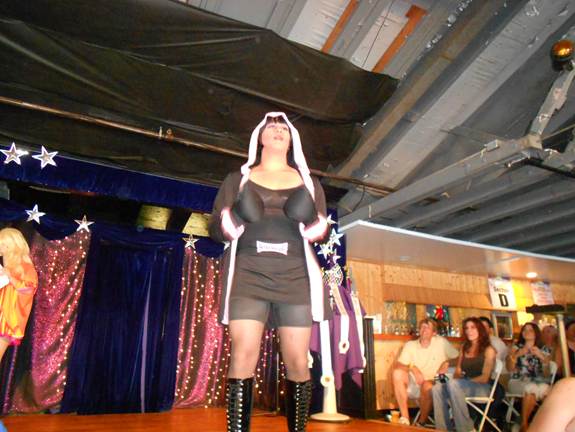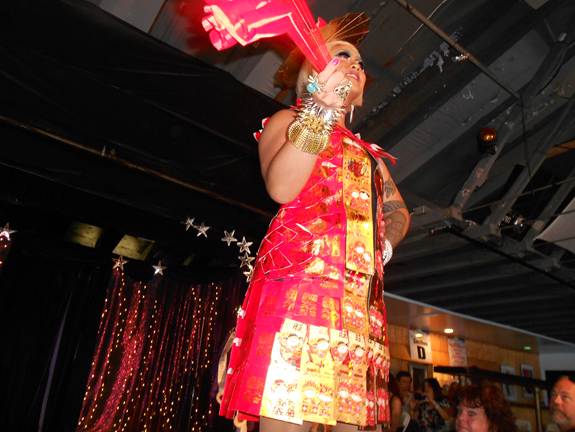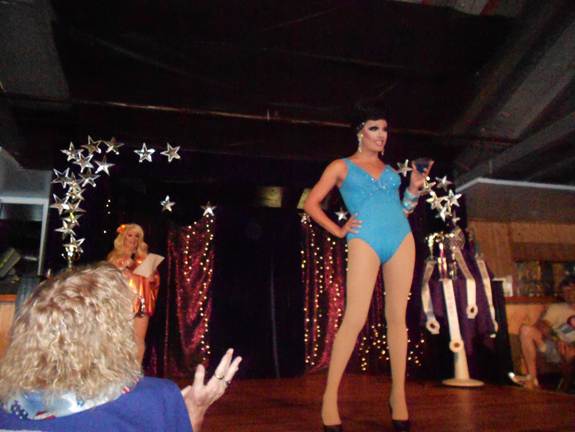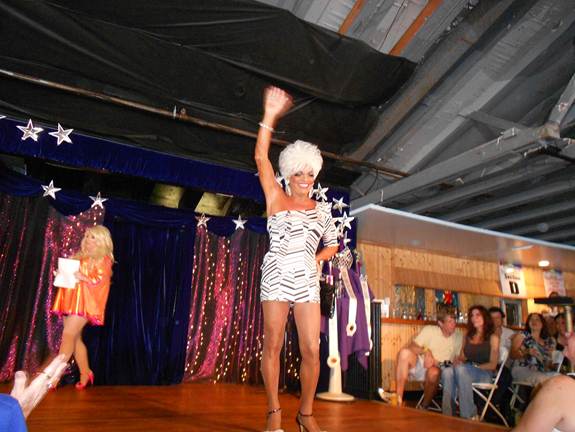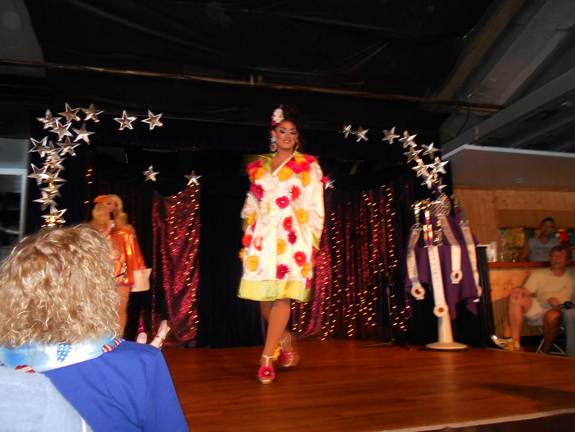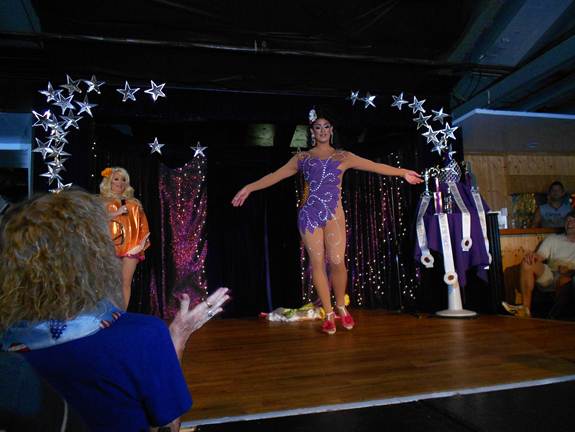 Double Exposure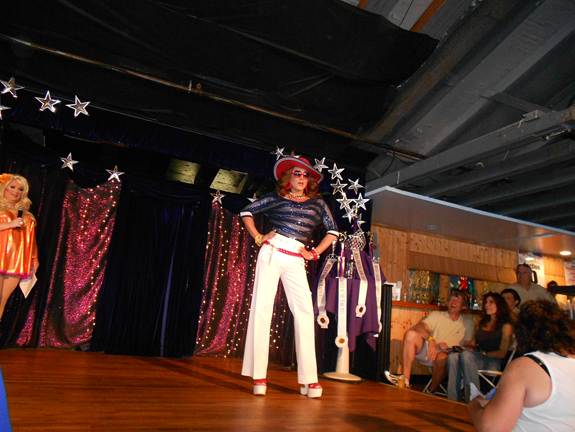 Can I have that?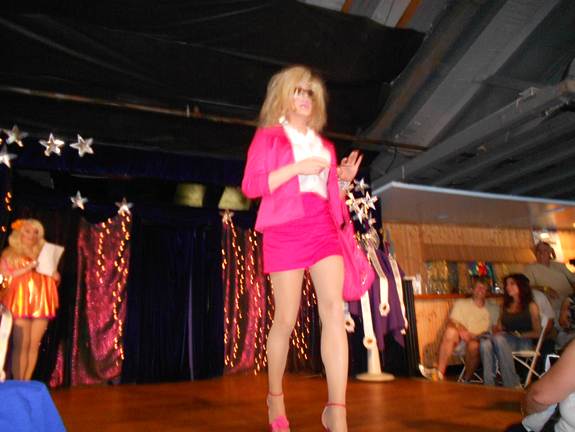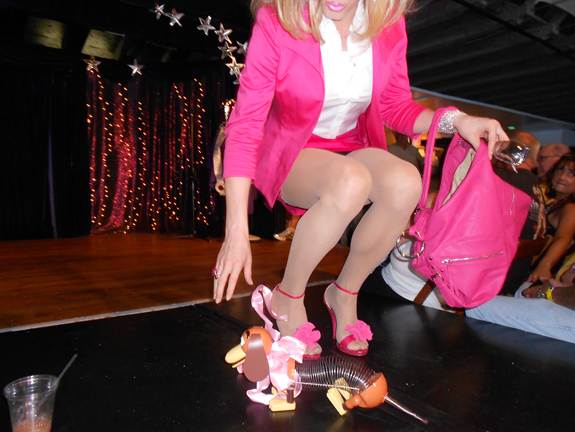 What's in her purse?  A doggie?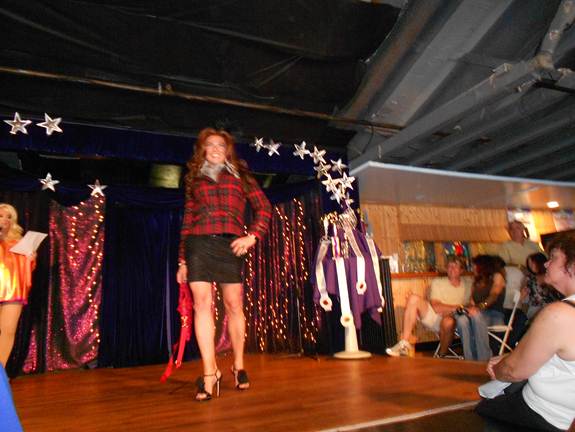 A No frills look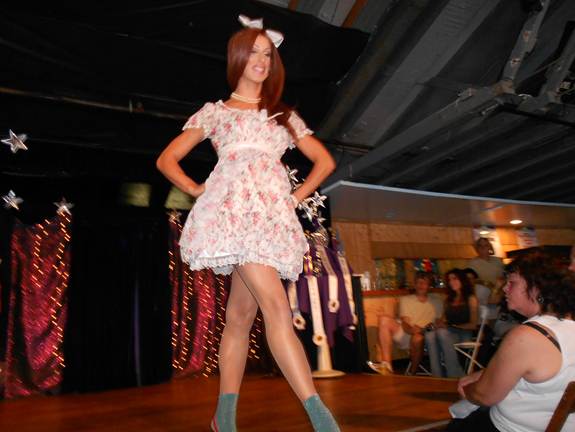 Ah! Here are the frills!
LET US ENTERTAIN YOU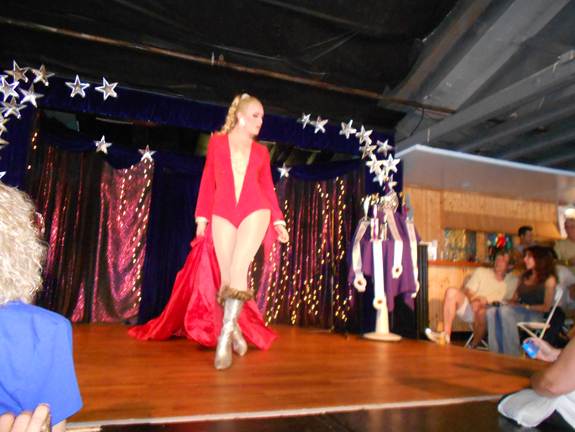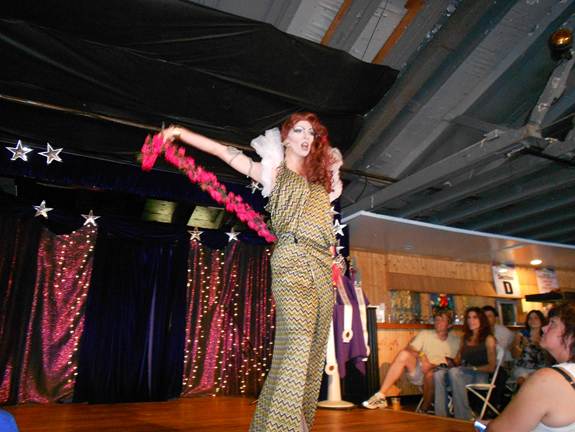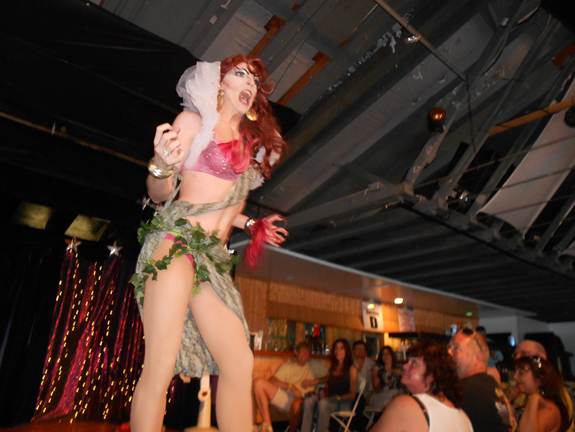 Ah! A dainty one!
Renee Flaming wow-ed'em!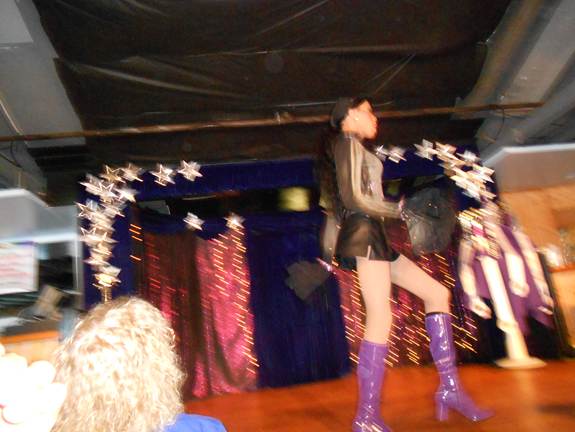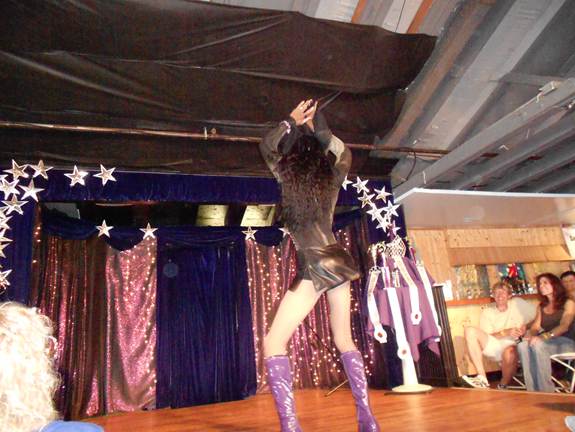 There's that couple again as she shakes it up
INTERMISSION
Aren't they cute???
PHILOMENA TAKES OVER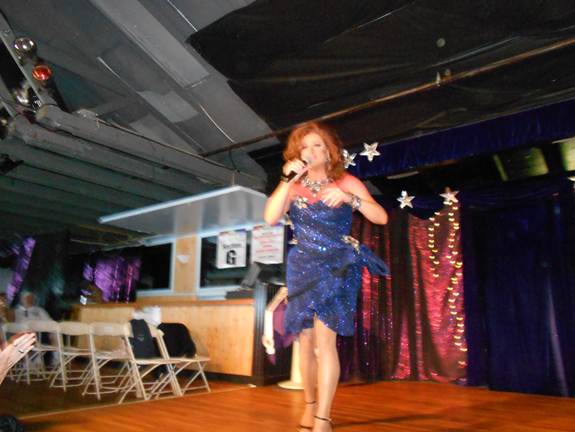 There isn't a party Philomena can't spark up – told to "stretch" she let loose a buckshot barrage of jokes - if one didn't hit, another will. Here are some:
Ariel signed a contract with Disney to stay away from them.
Why did the blond get so excited when she finished a puzzle in 6 months? Because it said on the box 3-4 years!
I live in the gay part of NYC. It's called "NYC".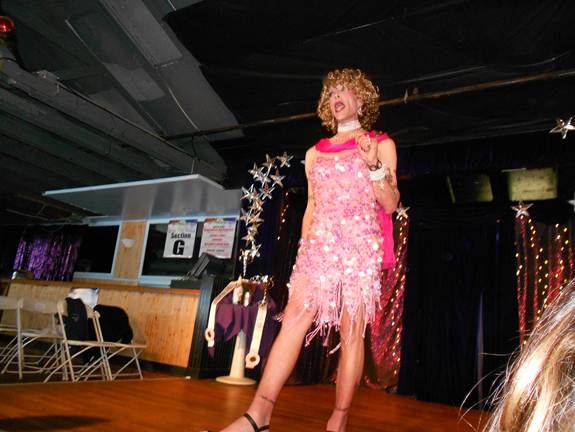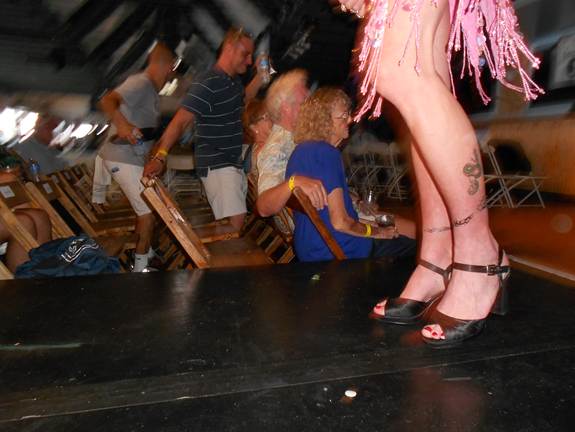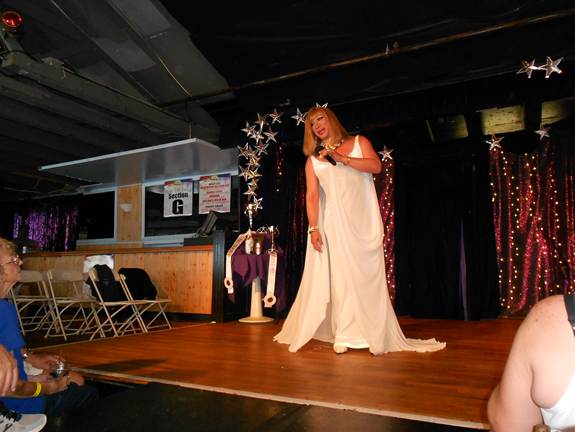 Demi Tasse lovely Barbara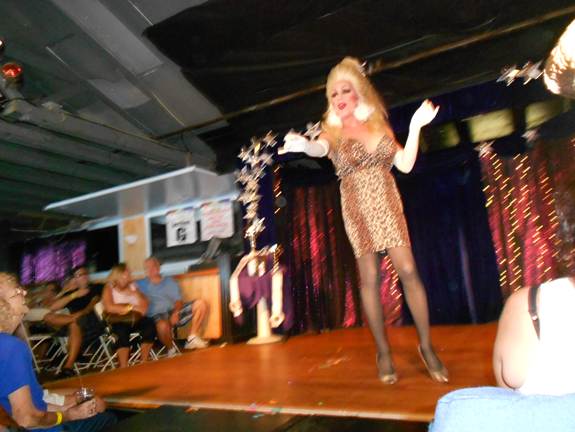 Is Julie's top getting bigger, or the bottom getting thinner?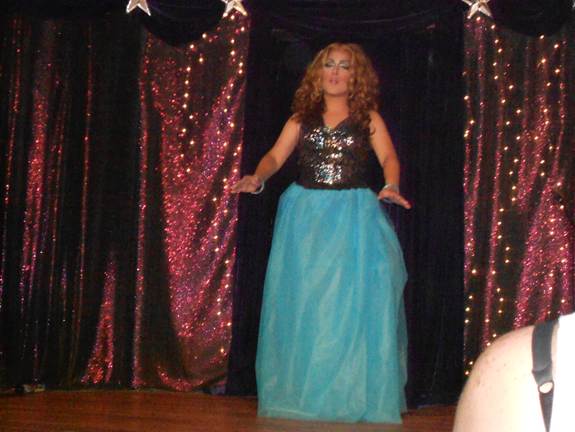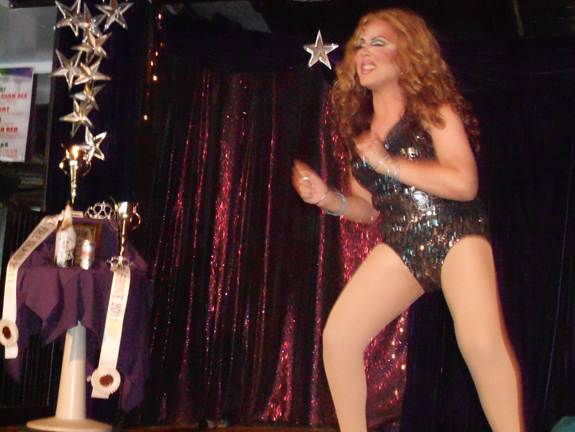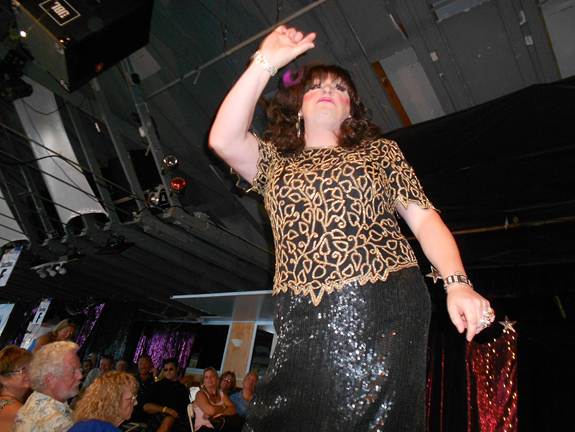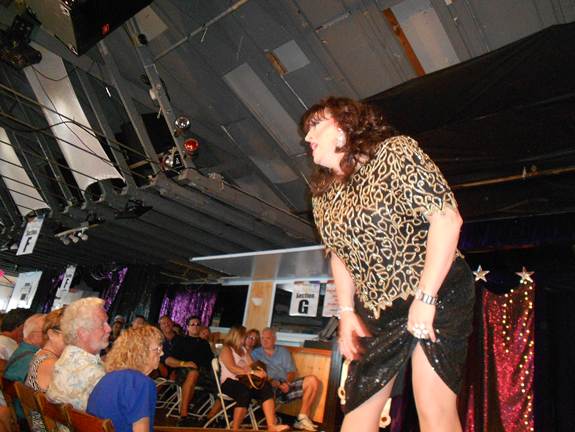 She's got an itch down there
Priscilla Unborn (don't ask)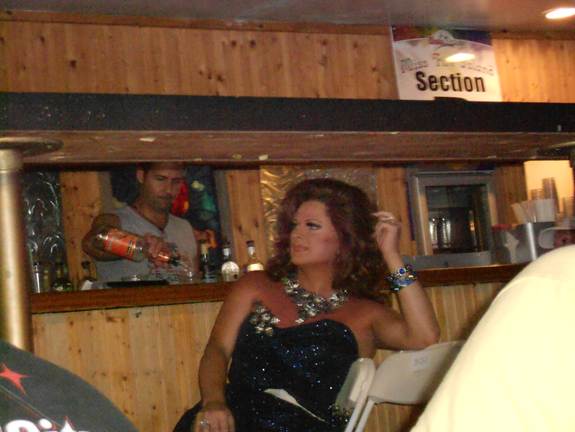 Ever the pro, Philomena is trying to conceal her "what the hell is that?"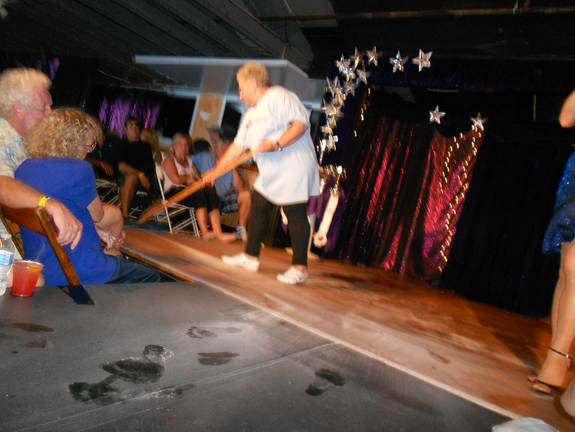 Maria - cleaning up after the animals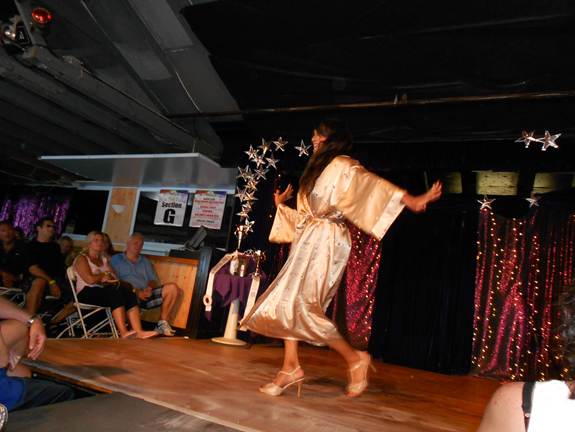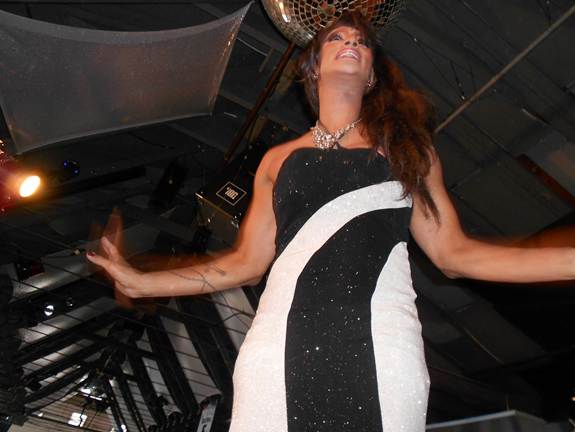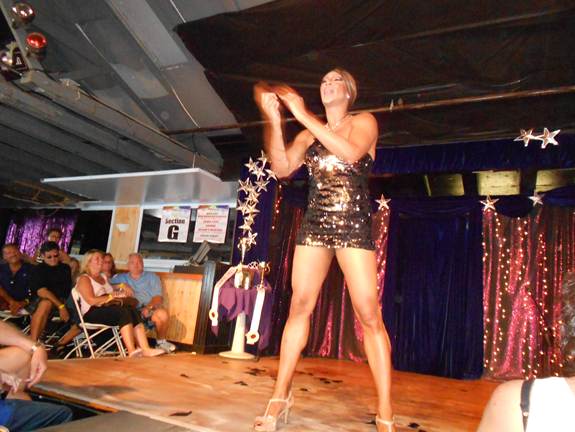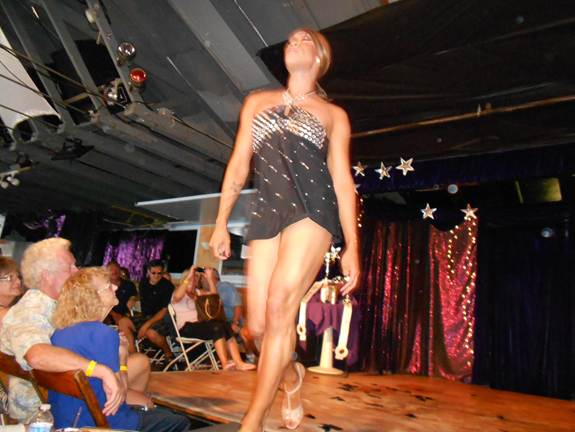 Oh! There she is outside by the pool! 
INTERMISSION
Not very ladylike:  tattoos amidst the tulle and tassels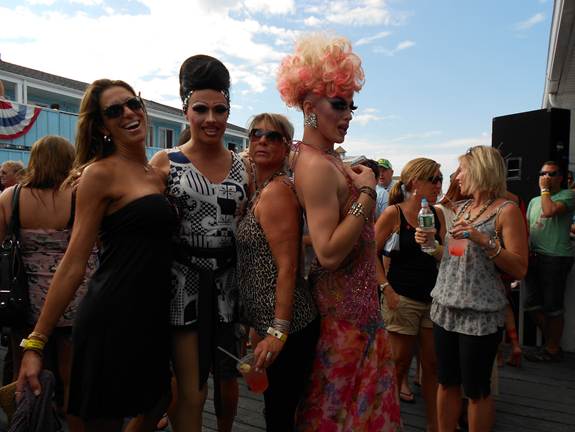 2 are and 2 aren't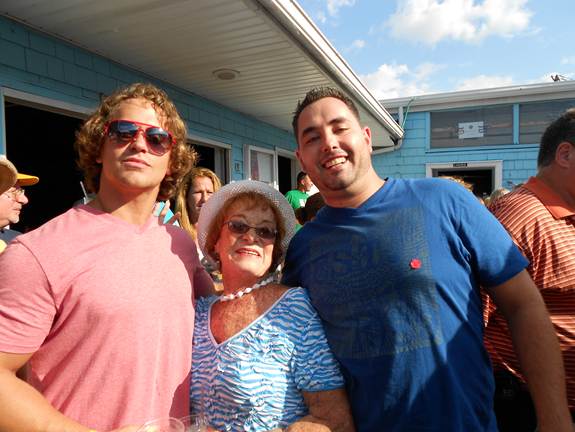 Lucky Me!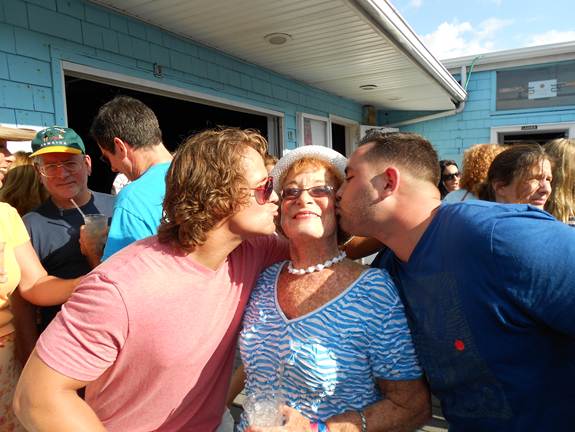 Even luckier………
BACK TO WORK: THE JUDGES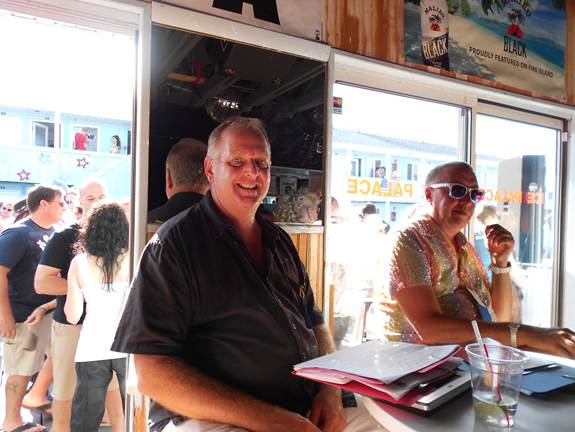 Dennis – the tabulator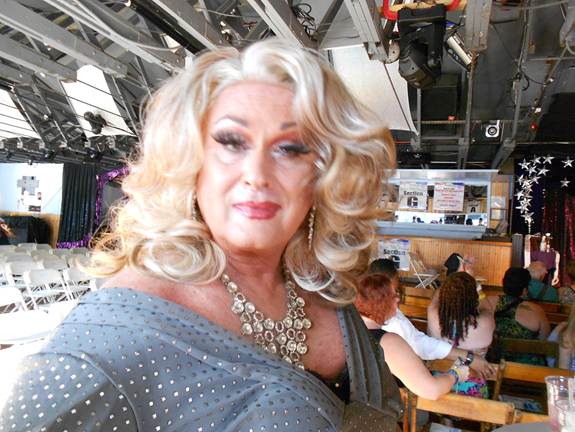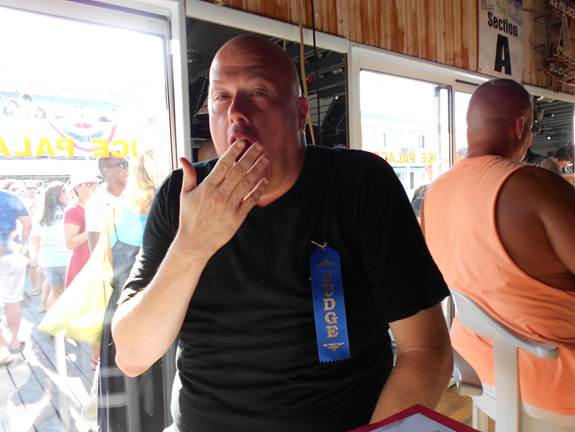 This is so boring
BACK TO WORK – EMCEE PORSCHE INTRODUCES MORE ENTERTAINERS
"The more you drink, the better time you'll have"
Billy Little is Wanda Sykes?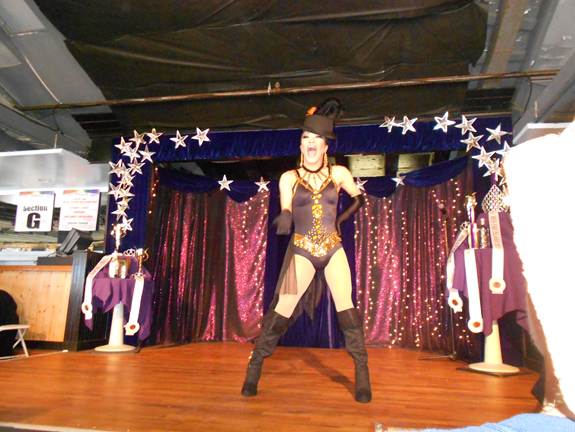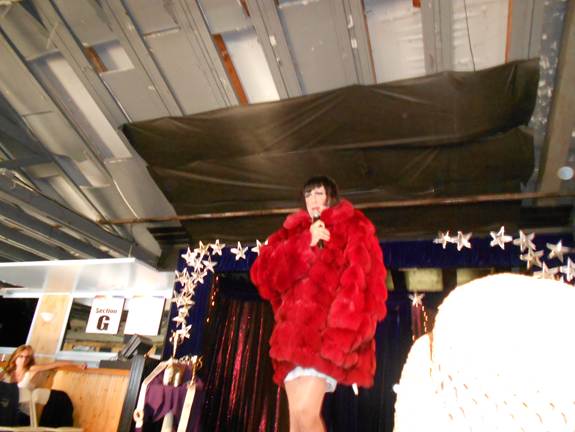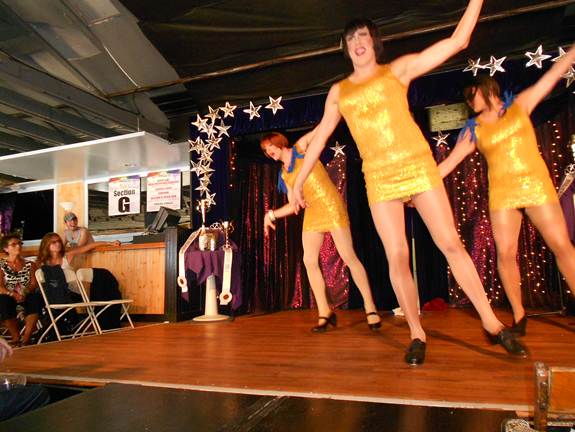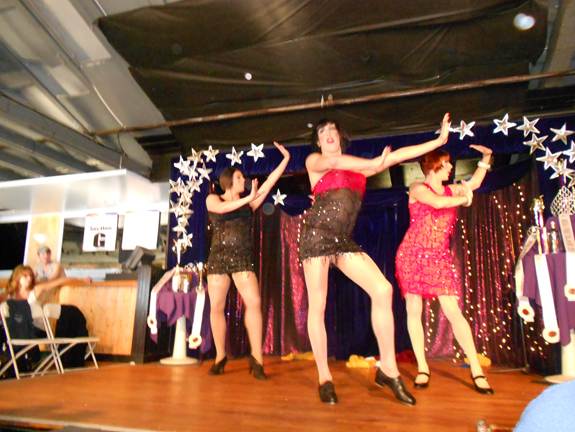 This trio was so polished they could tap their way to Broadway! Sign'em up!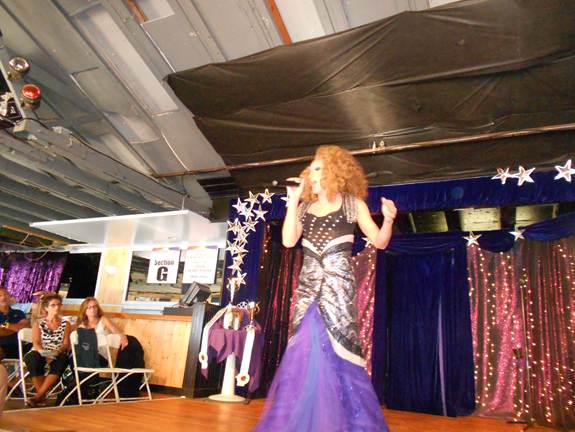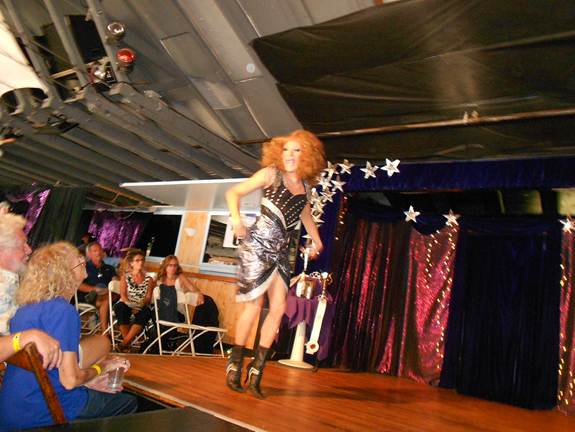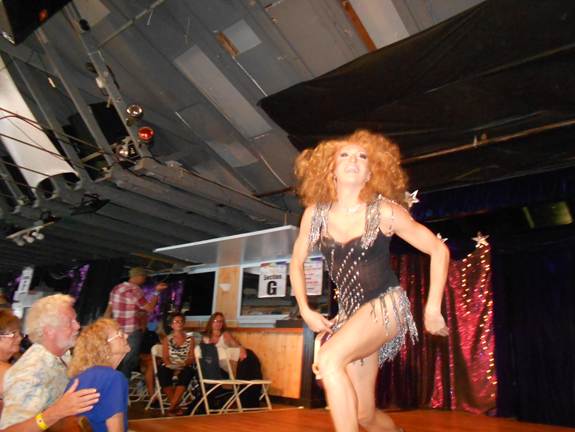 3-in-1 outfit – each with a song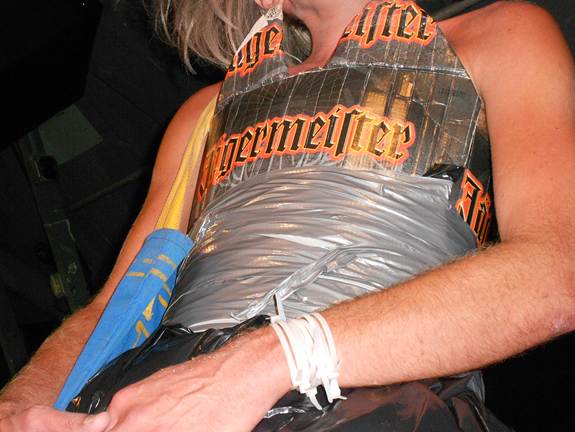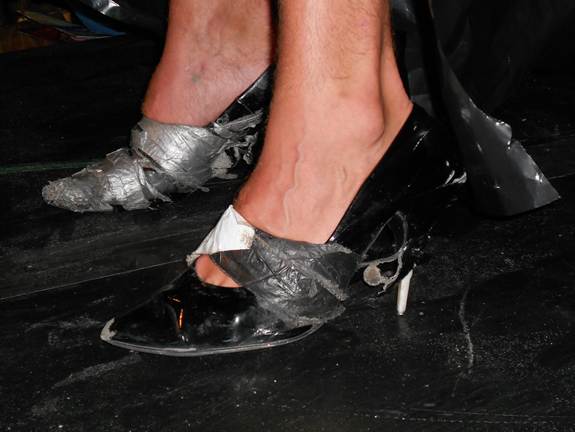 Is this what they mean by re-cycling?
  NOW FOR MS. FIRE ISLAND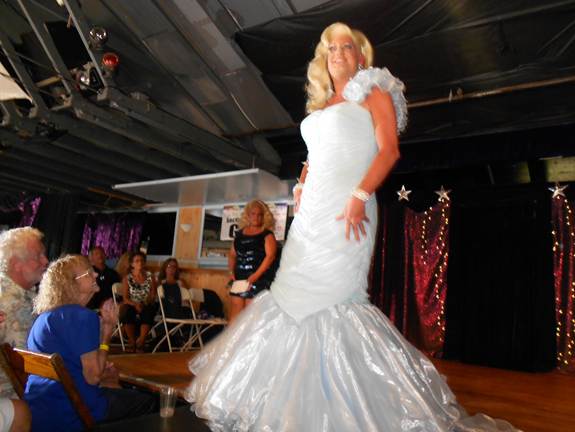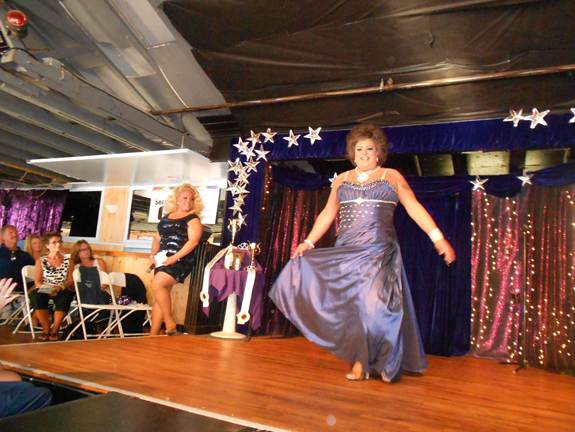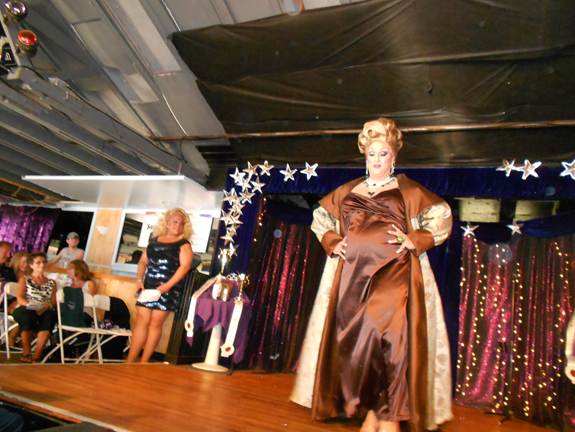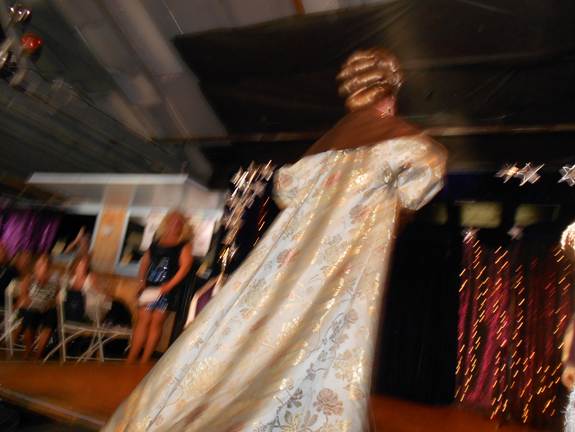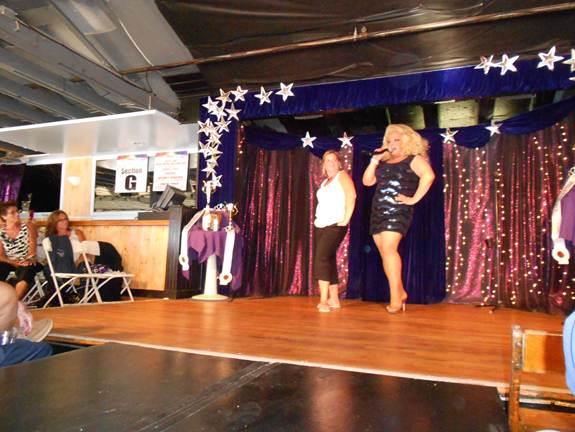 Porsche took a Long Island housewife and taught her a little "attitude"
MORE MS. Or is this MISS (keep drinking)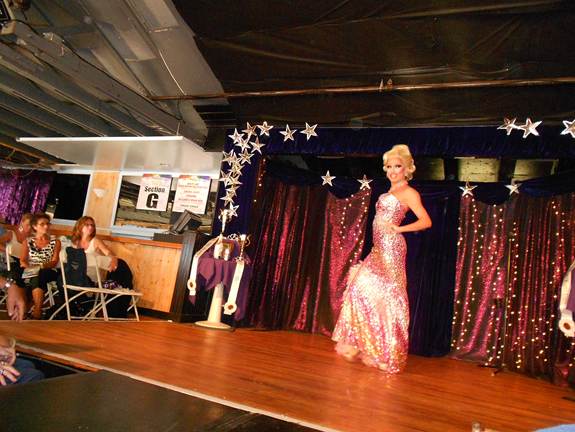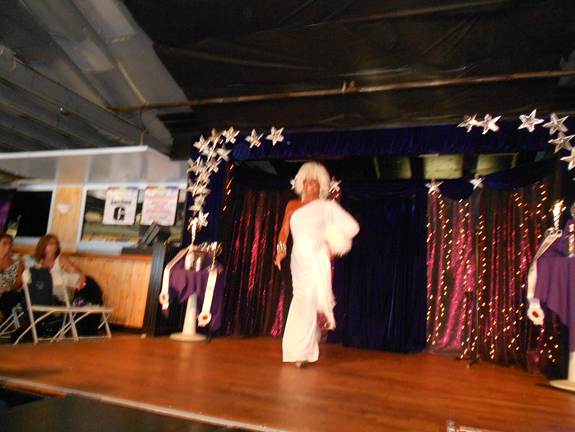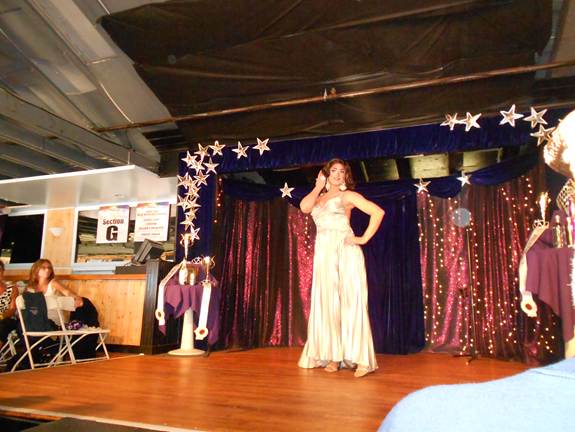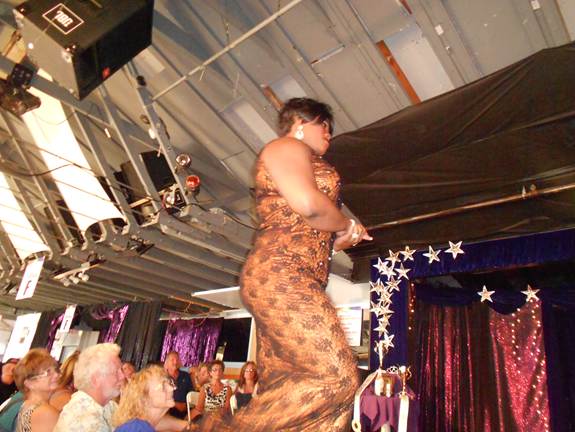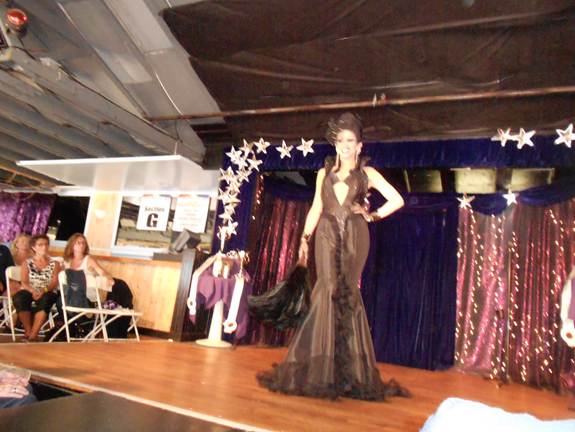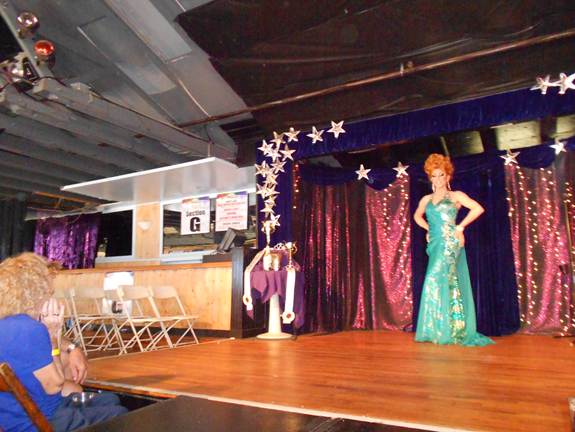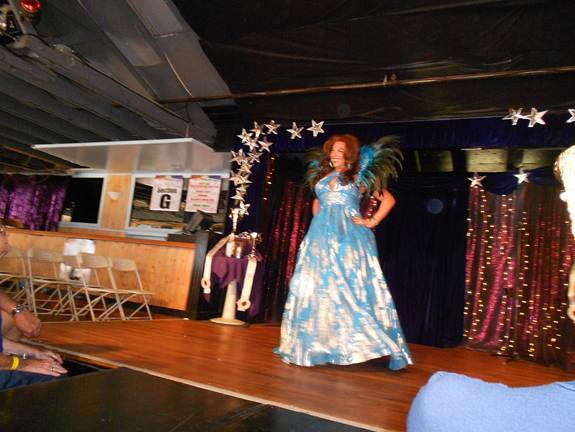 THE ONLOOKERS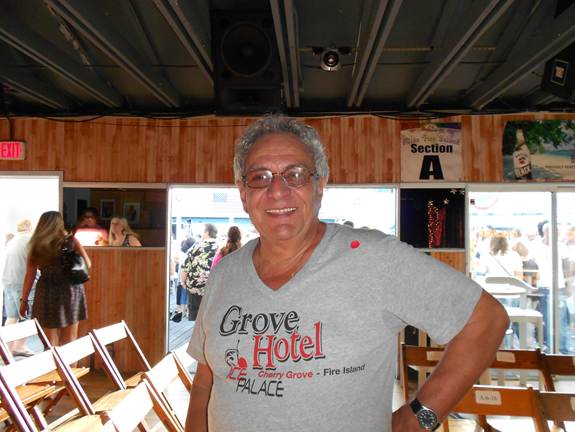 Tony Bondi couldn't enter "because I have my period"
I don't know what that is but I like it
WAITING FOR THE RESULTS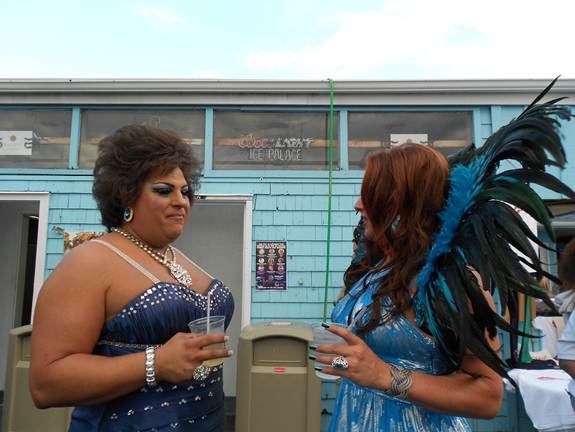 Girl talk…….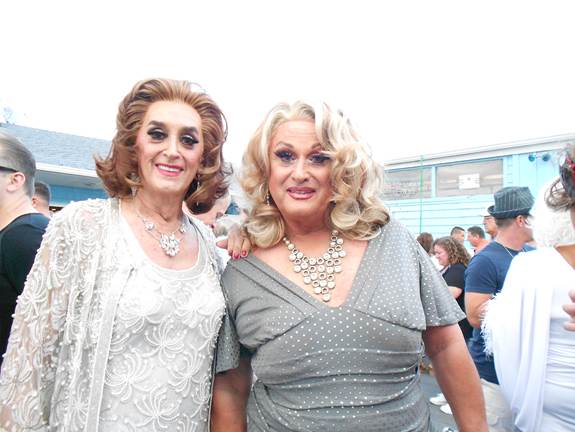 Sisters Ms George & Charity go back a long time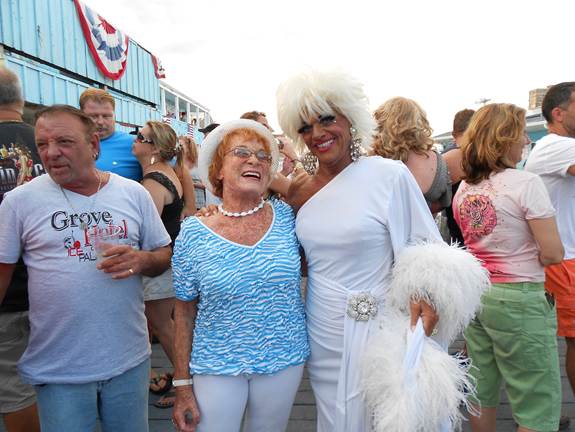 Sisters share a laugh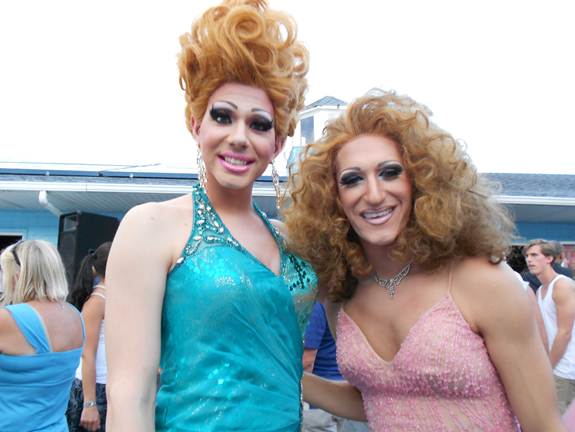 More sisters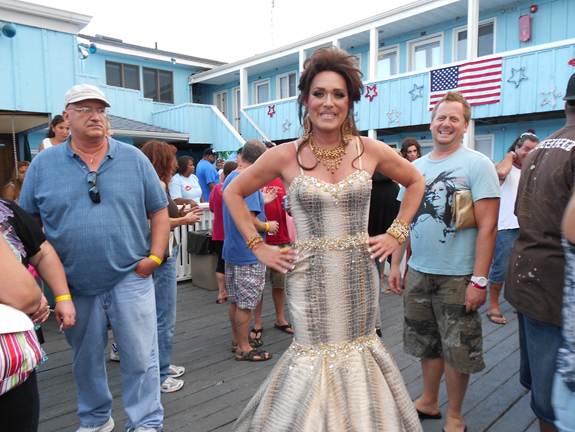 I work alone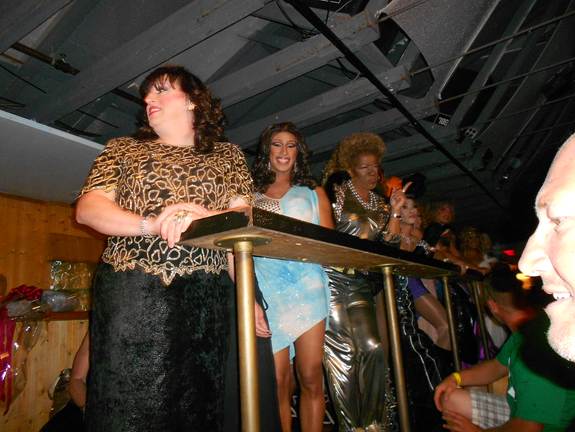 Will it be Me?
And the WINNERS ARE: 
Miss Fire Island 2011 - Logan Hardcore
Entertainer of the Year 2011 - Brenda Dahling
Most Popular - Busted
Judges Award - Epiphany
Miss Ice Palace - Tiffany Jae
Miss Cherry Grove - Martina Skyy
Ms. Fire Island - Gusty Winds
Ms. Cherry Grove - Donna Piranha
Sponsor Awards - Mica, Bootsie LeFaris, Yuhua Hamasaki, Tina Burner, Devin Stone
A FINAL WALK
Last Year's Miss Fire Island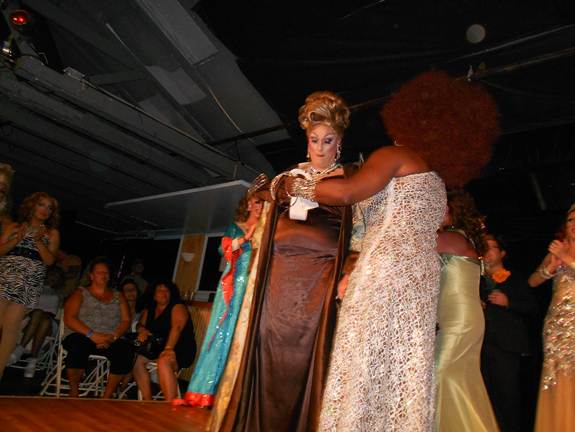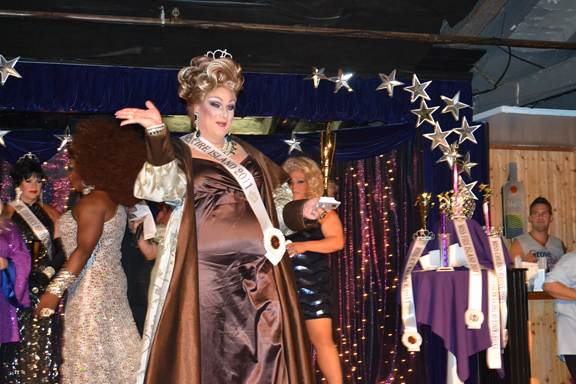 Ms. Fire Island - Gusty Winds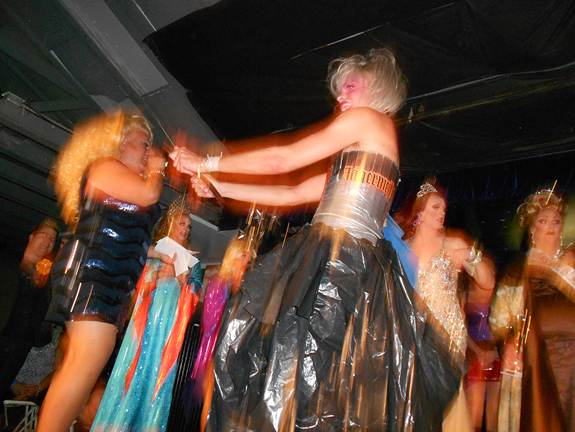 Busted - Most Popular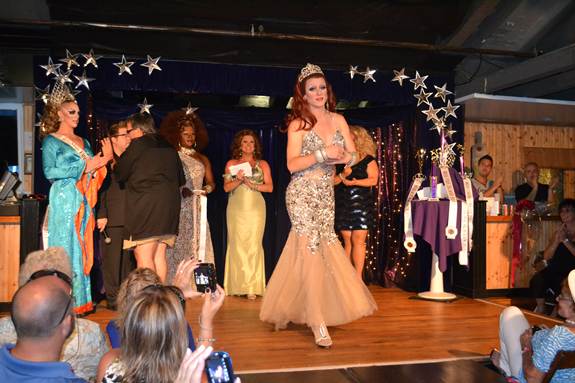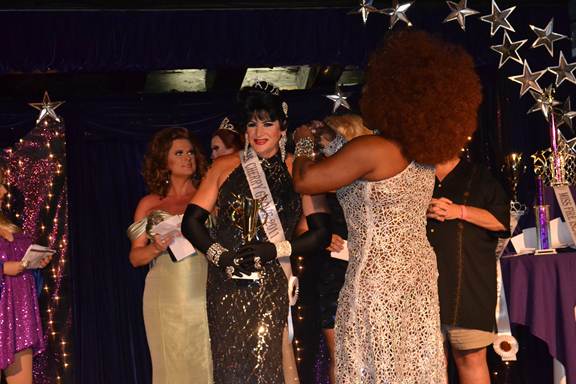 Ms. Cherry Grove - Donna Piranha
Miss Ice Palace - Tiffany Jae
Entertainer of the Year 2011 - Brenda Dahling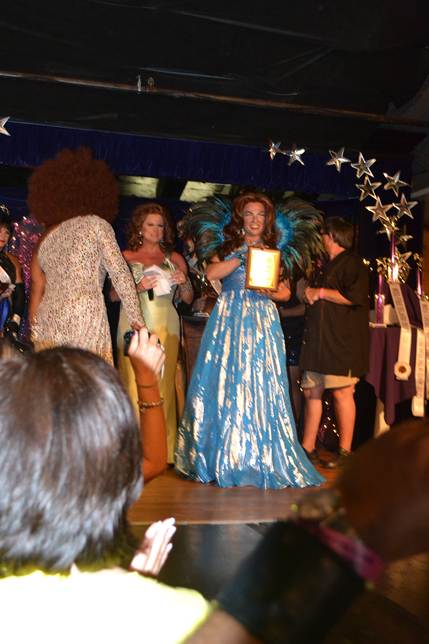 Looks like Rene Zellwinger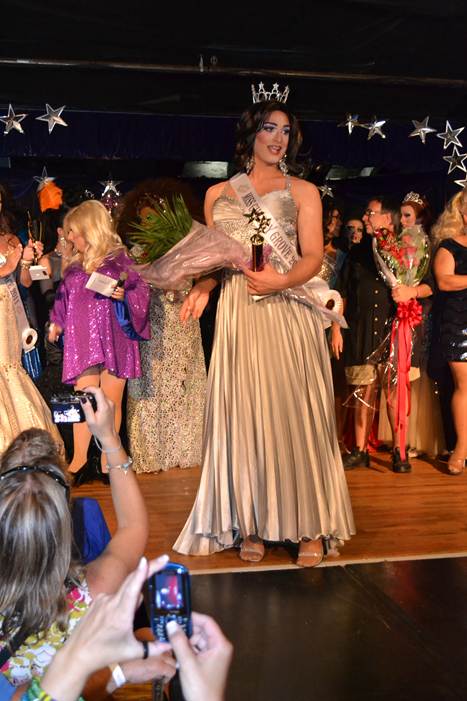 Martina Skyy - Miss Cherry Grove 2011
Last Year's Miss Fire Island takes her final walk and crowns the new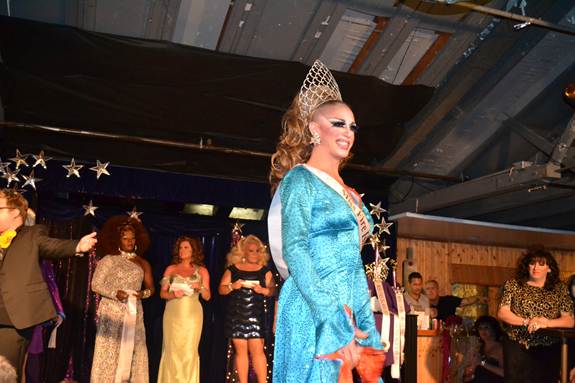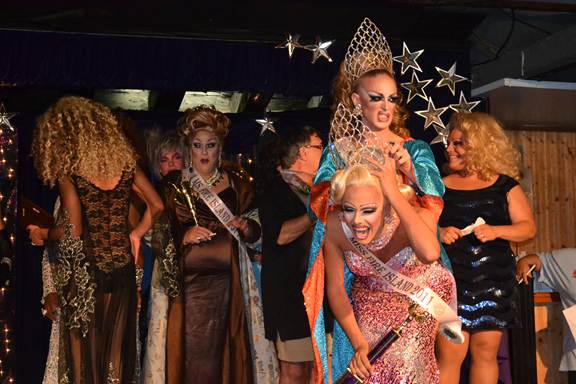 The Crowning is not easy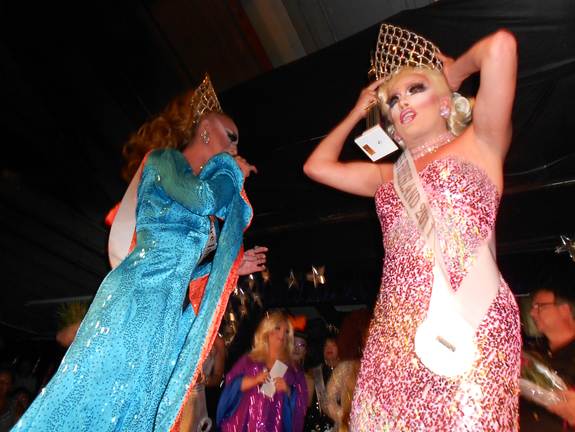 Miss Fire Island 2011 - Logan Hardcore
THE WINNERS RELAX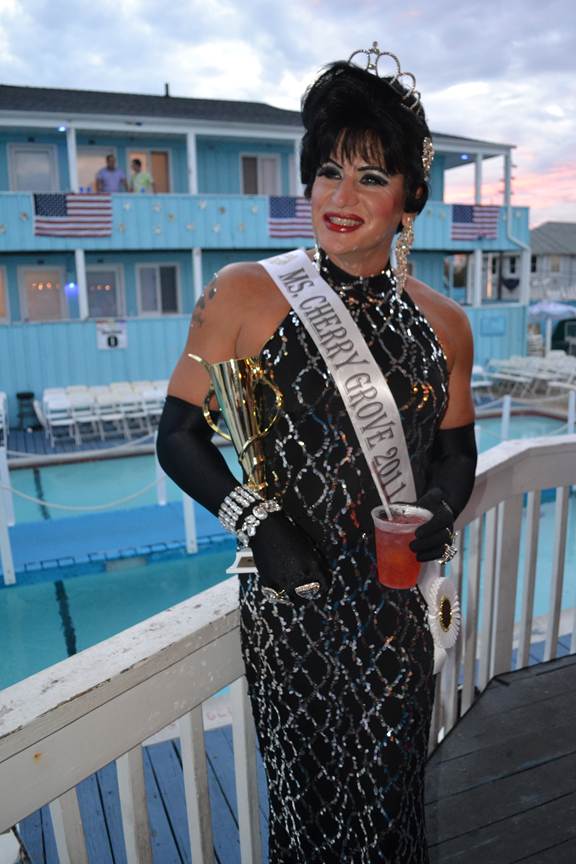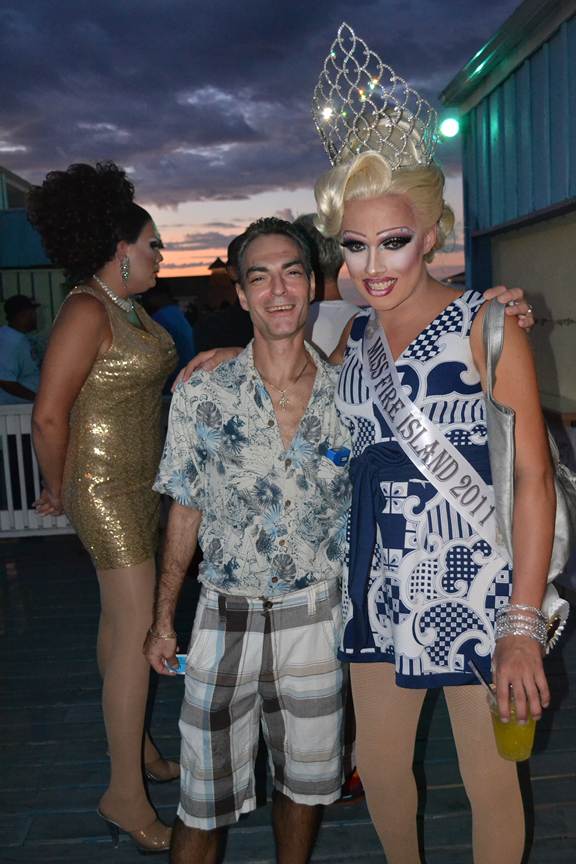 Final thought: It doesn't matter where you get your appetite as long as you go home to eat
………………………..next year!!!