CANDIDATES COME A COURTIN'
                                                             by Jeannie Lieberman
POLITICOS AT OUT; On a hot steamy Sunday a meet and greet fundraiser by the Nolan Reform Team arrived here at an invitation only event to listen to Fire Island residents. Tom Licari helped to spread word in Kismet that Supervisor Nolan would be in town and was looking to hear from them. Supervisor Phil Nolan - seeking re-election for Islip Town Supervisor- the Kismet go-to guy - Installed sidewalks throughout Fire Island, restored over 1 million cubic feet of sand to the Fire Island shoreline, instituted an over-sand vehicle permit program and meets regularly with FIA leaders. Also seeking election or re-election are Renee Ortiz for Islip Town Council, Ginny Fields for Islip Town Clerk, Councilman Gene Parrington, and for Islip Receiver of Taxes. These people can help us.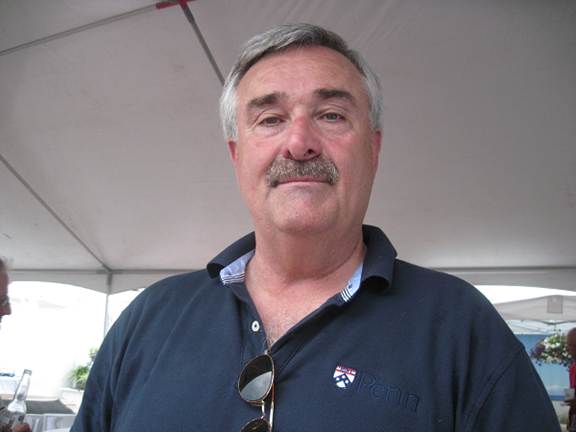 Phil Nolan
"In the past 5 years as Town Supervisor I have made a concerted effort to bridge the gap that existed between Town government and the residents of Fire Island. I've established regular meetings with community leaders to discuss Fire Island issues and concerns including beach nourishment, ferry service, unruly "share houses" and public intoxication. Programs that my administration have implemented to install sidewalks and replenish the beaches are vital to both the economy and safety of Islip. With the continued support of the Fire Island community, I plan to continue the work to improve the quality of life for the residents and increase their access to the Town government."
<![if !supportLineBreakNewLine]>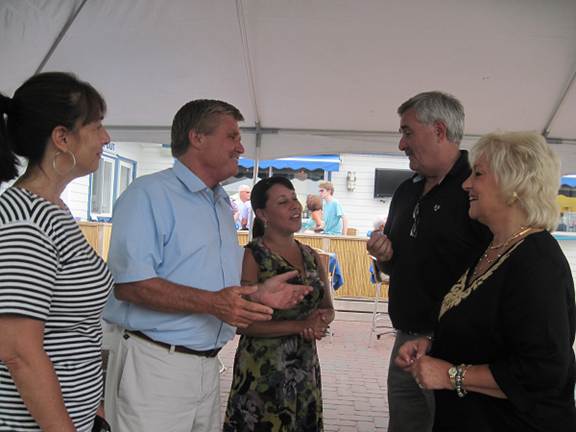 Diane Rossi-Fontana, Gene Parrington, Renee Ortiz talk with Phil Nolan & Ginny Fields  at the Out Fundraiser, Meet 'n Greet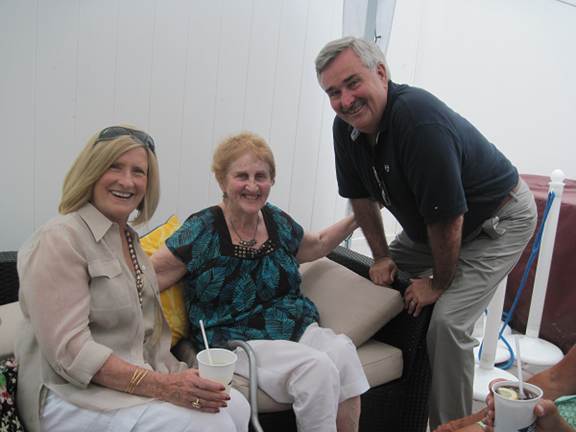 Nolan brought his Mom - - gotta trust a guy like that
 Renee Ortiz
"It was wonderful to meet with and hear the concerns of the residents of Kismet. Its important to recognize the unique needs of the residents of Fire Island. The continued preservation of beaches is a priority as they serve as an attractive recreational resource for Fire Island residents as well as an economic boost for the Town. When elected to the Islip Town Board in November, I will work closely with Fire Island civic leaders to address concerns to improve the quality of life for the residents as well as maintain the recreational treasure it is for all visitors"
Diane Rossi-Fontana
"My plan when elected is to make the Tax Receiver's office more user friendly. For Fire Island residents its not as simple as taking a drive to Town Hall to pay your taxes. With the primary means of transportation being either ferry service or having a 4-wheel drive permit to get to Robert Moses, its important that the Town has options that make it convenient for residents to get information and pay taxes. I plan to implement online payment for taxes and improve the offices online presence to make it easier for all to obtain important information about tax bills and the many tax programs available to all Islip residents.
Gene Parrington
"While on the Town Board I have supported efforts to replenish Fire Island beaches and enhance the communities through various public works programs. Fire Island is important part of Islip's overall economy. I believe that the Town needs to work with the people of Fire Island to maintain and improve its infrastructure. By doing so we not only improve the communities for the residents and protect Fire Island's unique way of life that we all love so much. I will continue to listen to and work with Fire Island residents to improve the communities for all to enjoy."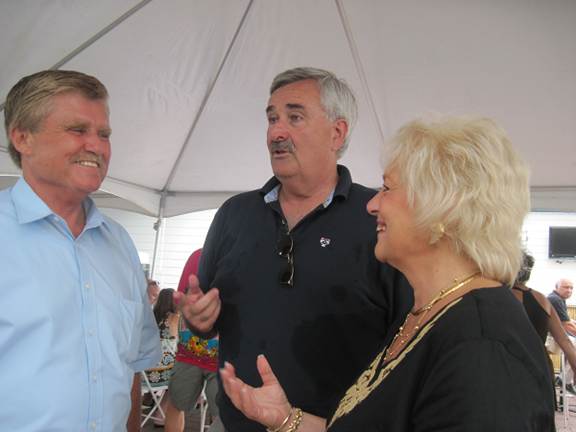 Ginny Fields
"Two of the most important aspects of the Town Clerk's office is the maintenance of records and the access of said records that is provided to town residents. I will use the experience I have as an administrator in medical offices to modernize the Town Clerk's office, improved customer service to ensure that every request is handled promptly and courteously, and establish an efficient office that will operate within its means and allow the Town to keep taxes low. I have with Fire Island leaders for many years and will continue to work with them to make the clerk's office fully accessible to the residents."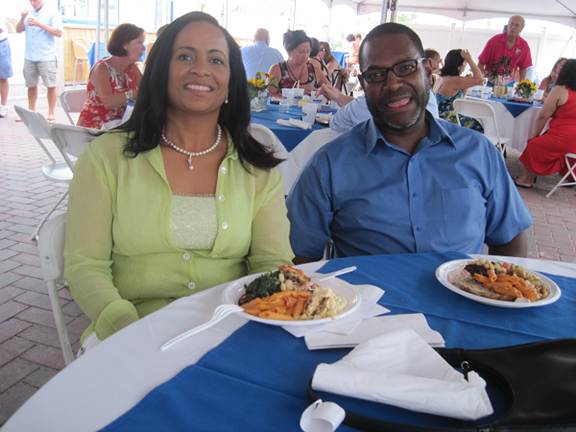 Astrid Fidelia and her husband Martin. Astrid is the Executive Director of the Foreign Trade Zone in Islip (officially Foreign Trade Zone #52). She was there as a guest of Phil Nolan. Info about the Foreign Trade Zone can be found on their website http://www.ftz52.com/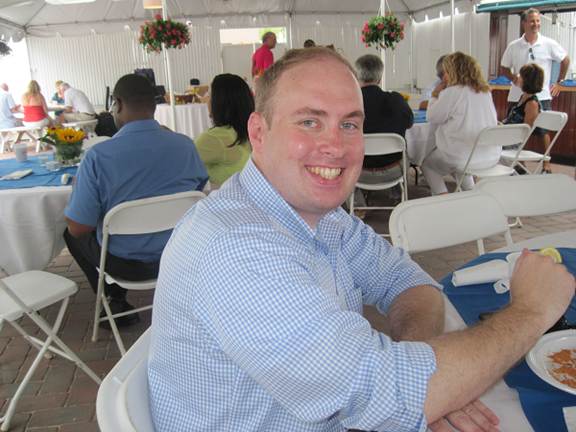 Kevin Faivre, Nolan team liaison   he's the point guy –  questions? Call him 631.848.1130