The 68th ANNUAL THEATERWORLD AWARDS, Belasco Theater June 5 '12
                                             By Jeannie Lieberman
 On June 5, 2012 the annual Theatre World Awards honoring twelve Broadway and Off Broadway debut performances lit up the Balasco Theatre on 44th Street featuring new stars from this season and presenters who won in seasons past. The Theatre World Award, unlike other awards can only be won once in an actor's career. The inductees are notified in advance and therefore no nominees are sitting in the audience with disappointment showing through their smiles as the winner is announced. Instead, a former winner reviewed with wit and sincerity the actor's performances and introduced each honoree.                                                                     
          Tuesday afternoon's festivities started with an admonition to the honorees regarding their acceptance speech "Be beautiful, be brief, be off". 
"An award of, by and for actors" is unique in that it is only for performers making their Broadway or Off Broadway debut, hence it can only be won once. Because the winners are announced in advance they are relaxed and invited to reveal their own thoughts rather than thanking everyone as is usual. And the presenters also revel in the chance to return to the stage, usually with some self revelatory remarks and choice notes on their inductees.
The audience was treated to performances by Stephanie Umoh "Ragtime" 2010, Howard McMillan "The Mystery of Edwin Drood" 1986, Michael Cerveris "The Who's Tommy" 1993, and Brian Stokes Mitchell, "Mail" 1988. Peter Filichia served as the spirited host for the afternoon and supplied spicy comments that evoked chuckles and downright belly laughs.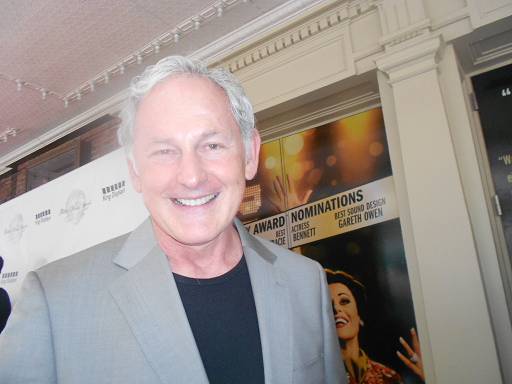 Photos by Jeannie Lieberman
Victor Garber, who won his award 39 years ago for Ghosts  (and never looked better) said the awards in 1972 were  located under a supermarket` and  the sound of the carts rolling overhead was 'ominous'.
"The only problem with the award is you can only win it once, unless you win the Theaterworld Lifetime Achievement Award".
Special mention should be given to the beautiful restoration of the Belasco Theatre. The set for "OVER THE RAINBOW" by William Dudley occupied the stage and served as an elegant backing for the afternoon.  Christopher Akerlind's lighting plot and sound design by Gareth Owen supplied vision and hearing.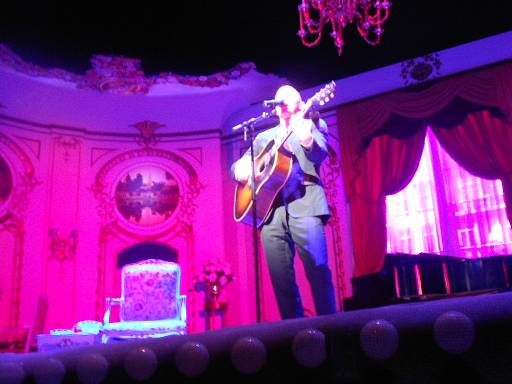 Michael Cerveris treated us to a dynamic performance in a song from" The Who's Tommy" for which he won the award 1993.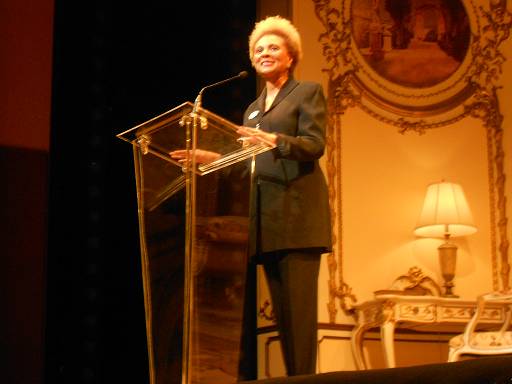 Leslie Uggams, a crowd favorite whenever, wherever she appears, won the Award for "Hallelujah, Baby!" (1967) and introduced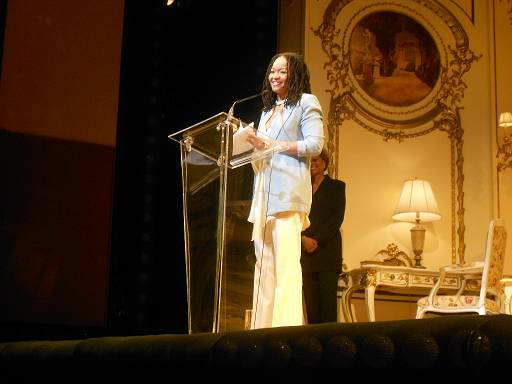 Crystal A. Dickinson deservedly won for her role in the terrific Clybourne Park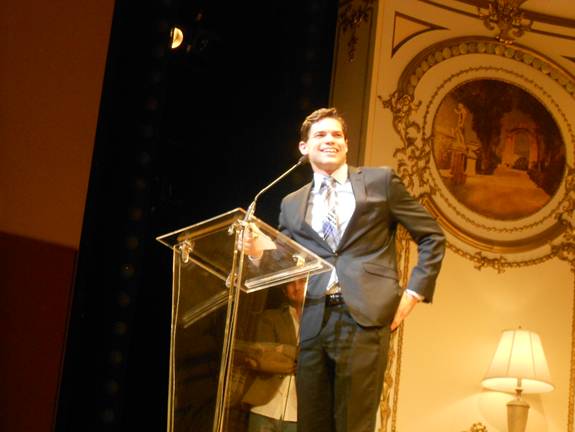 Jeremy Jordan now starring (again) in Newsies was happy that BONNIE AND CLYDE got recognition introduced by Wesley Taylor "Rock of Ages" (2009) for whom he was understudy ("who gives an award to their understudy") admitted that he became an actor because he didn't want to be himself – but "its so wonderful to be myself today"
Jennifer Lim was visibly moved as she won for her role in CHINGLISH introduced by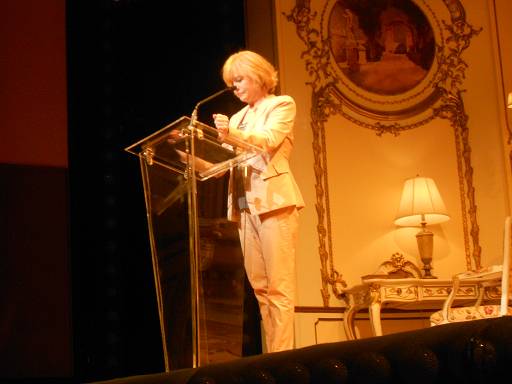 Faye Grant, who won for Singing in the Rain 1985.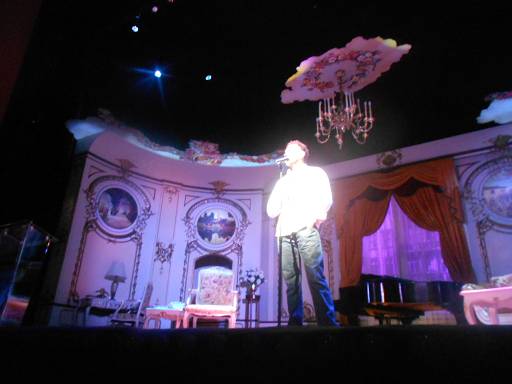 Actors Fund President Brian Stokes Mitchell blew the house away with a stunning and most appropriate performance from the show Mail for which he won his Award in 1988
Josh Young Jesus Christ Superstar Introduced by Josh Grisetti Enter Laughing, THE MUSICAL 2009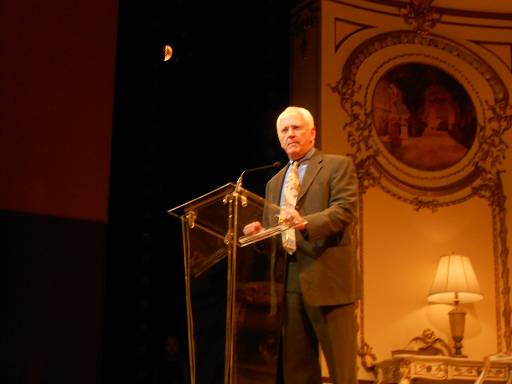 John Rubinstein, who won for PIPPIN in 1973, said it takes exceptional courage to go onstage especially if you can't hear as he introduced…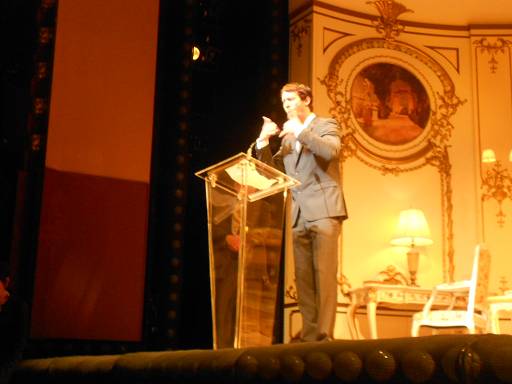 Russell Harvard who signed and spoke his acceptance speech for Tribes which had just won Best Play by the Drama Desk, opened with "Hee Haw"…
you can't take the Texas out of me" revealing that before each performance he mouths the word "Thank You"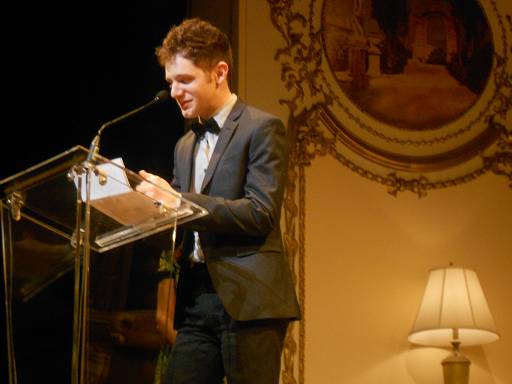 The humble Chris Perfetti, who won for his stirring performance In Sons of the Prophet, admitted He Has Trouble Looking at anybody…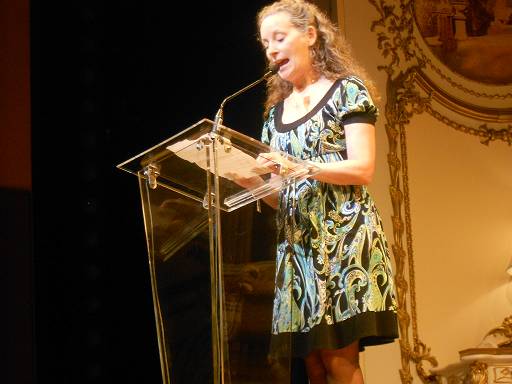 Was introduced by the perky Lizbeth MacKay, Crimes of the Heart looking much younger than the fact that she won in 1982, admitted that when she won the award she knew "this is what I was meant to do"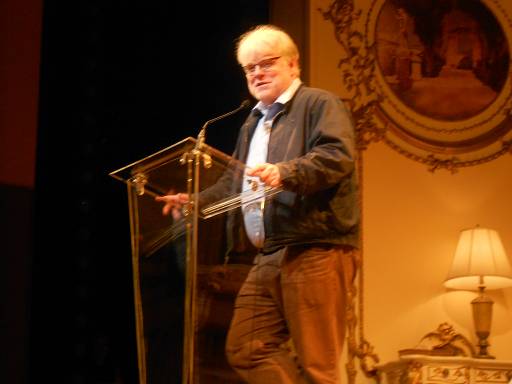 Philip Seymour Hoffman, who won for True West, 2000, declared how exciting it was to watch the performance of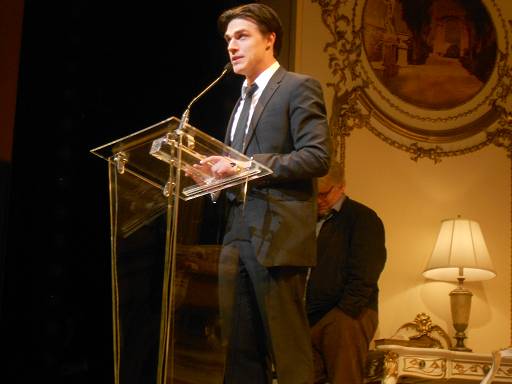 Finn Wittrock nightly in Death of a Salesman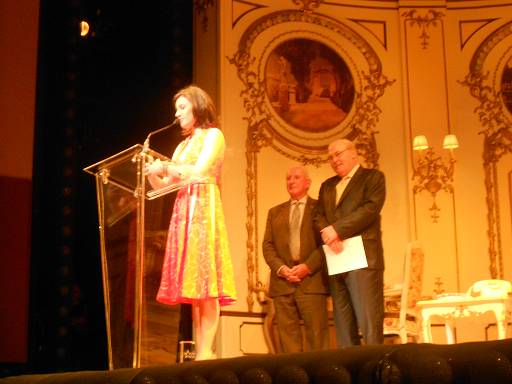 Susan Pourfar of Tribes was presented the Dorothy Loudon Award for Excellence by Stacy Keach and Lionel Larner Executive Director of the Dorothy Loudon Foundation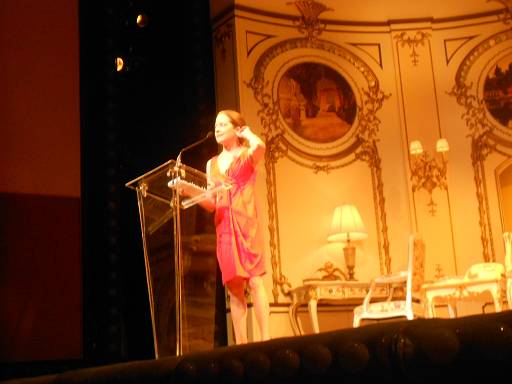 Jessie Mueller won for On a Clear Day…..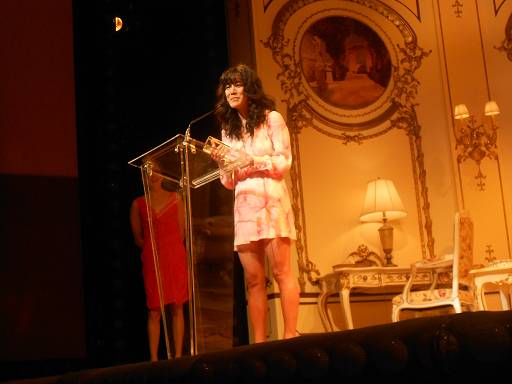 The adorable and spirited Hettienne Park won for Seminar & the Intelligent Homosexual's Guide……..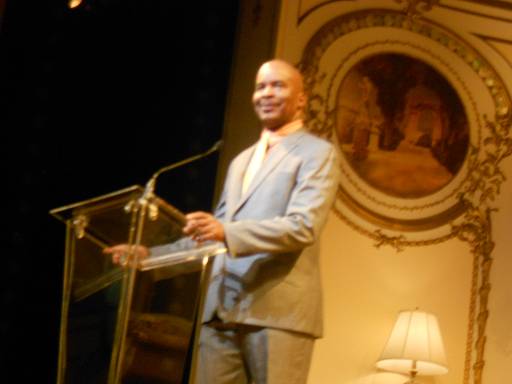 David Allen Grier, who inspired generous applause, won the Award in 1982 for "The First", (black ball player) which ran 3 weeks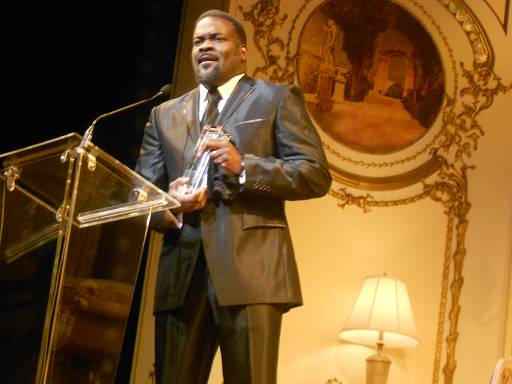 And now had the pleasure to present to Philip Boykin "who stole his thunder in Porgy & Bess every time he opened his mouth
 "They said they didn't want an opera singer because 'they can't act""! Said he prefers theater because the audience responds immediately sometime with some very funny comments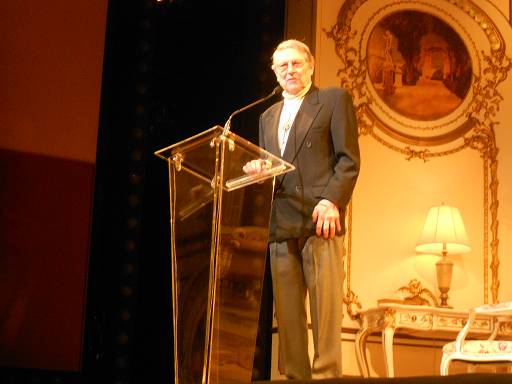 46 years ago John Cullum won for the original production of On a Clear Day.
Jessie Mueller "On A Clear Day You Can See Forever" Introduced By John Cullum "On A Clear Day You Can See Forever" 1966.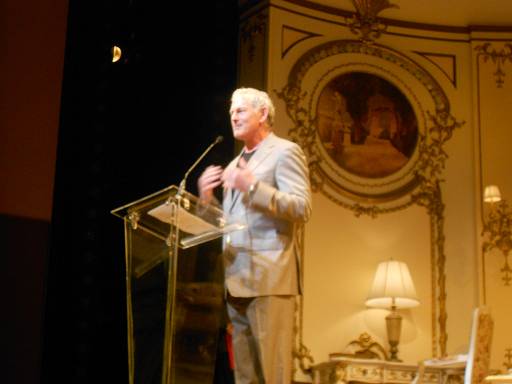 Victor Gerber and Barry Keating, President of Theatre World Awards Board of Directors, announced the John Willis Award presented next year to honor the founder of the Theatre World Awards
On the Red Carpet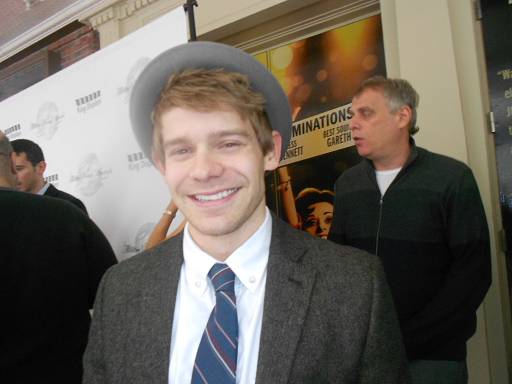 A "Newsie"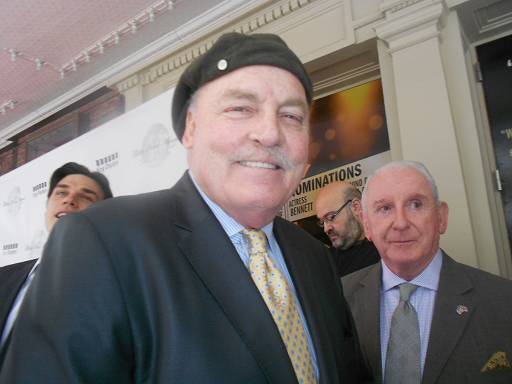 Stacey Keach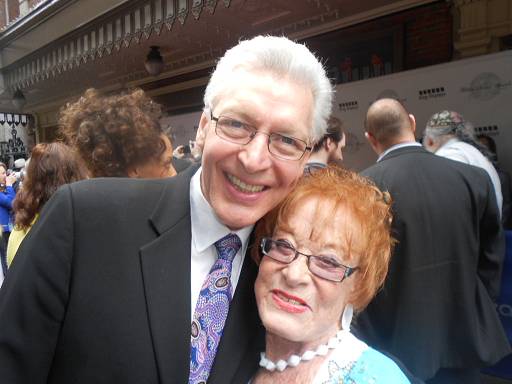 Tony Sheldon, who won for Priscilla Queen of the Desert, 2011, presented to Tracy Bennett, End of the Rainbow ( I suppose there is some logic there, both member of the UK, both drag queens???)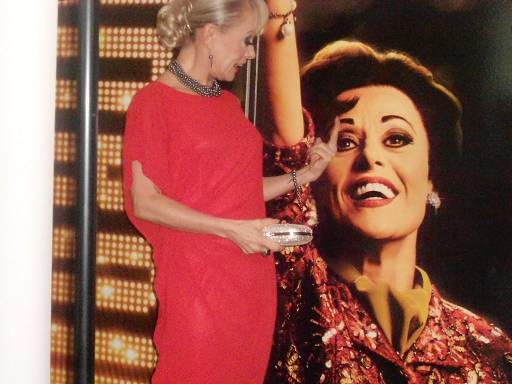 Who enjoyed a private moment with herself before going in.
Me & Hettienne Park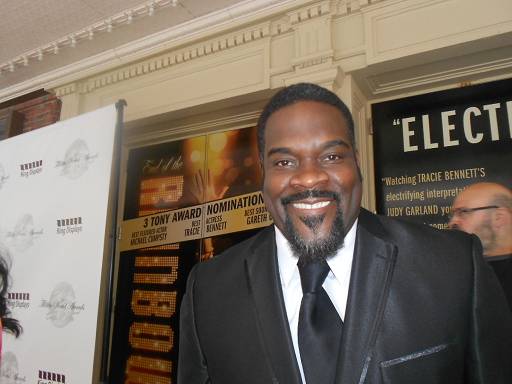 Phillip Boykin charming the crowd
Jeremy Jordan, even better looking close up – and so humble and charming