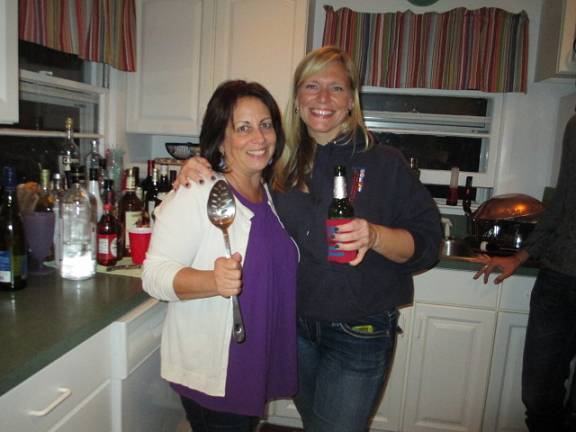 Hostess/cooks Joanne & Carrie
HUGE OKTOBERFEST PARTY FOR THE UN-INVITED
                                                               Photos & text by Jeannie
While many were at an invitation-only event at the Out, the rest of Kismet reveled in a gourmet's fantasy of sumptuous food, libations and friends & neighbors.  Even the Hellers and the elusive Don Quinzer made it.
Seemed like most of Kismet was there, the "un-invited".
The triple threat in Joanne's busy kitchen included Joanne herself, Carrie & Tim, and Pam Waters who provided traditional Oktoberfest delicacies such as roasted loin of pork, red cabbage, Choucroute, Pinklewurst & Kale, Weisswurst, orange creamed turnips, pork and veal meatballs with béchamel, buttered white asparagus, sour cream potato salad, Italian apple cake (not German!) with whipped cream, rugelach (also not German!) and oatmeal apricot cookies
Spirits soared as spirits poured and spontaneous dancing in the kitchen erupted -  Still in mega party mode the ebullient (look it up) group segued to the INN.
Even the stars of the Other Party joined them where they all continued to the wee small hours
LOTS OF TALKING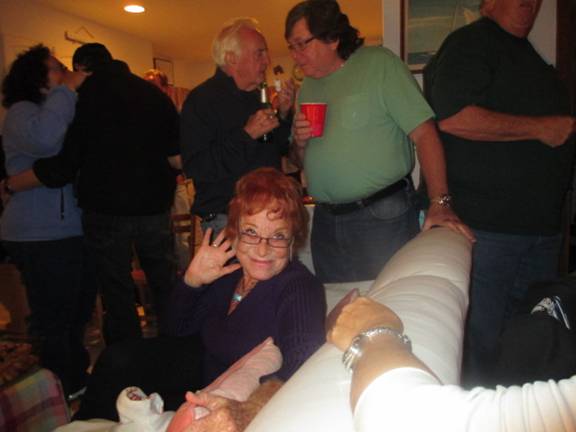 You can say that again!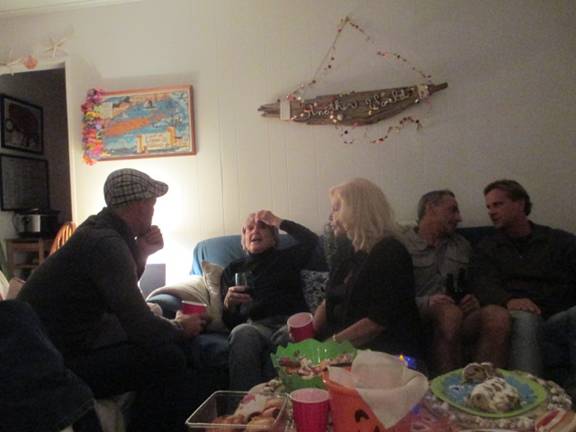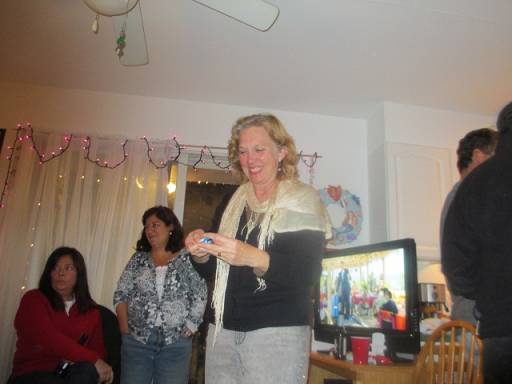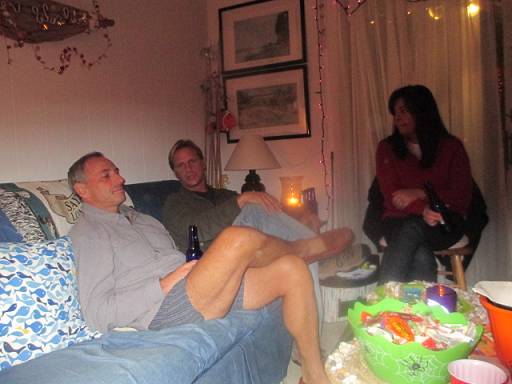 Hey, look at those legs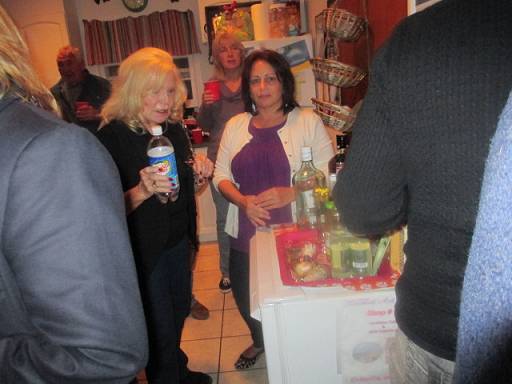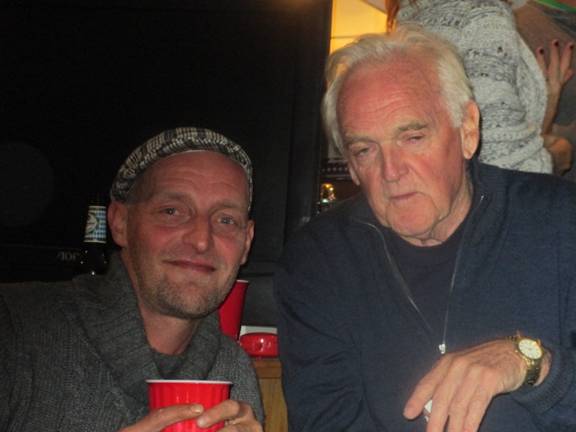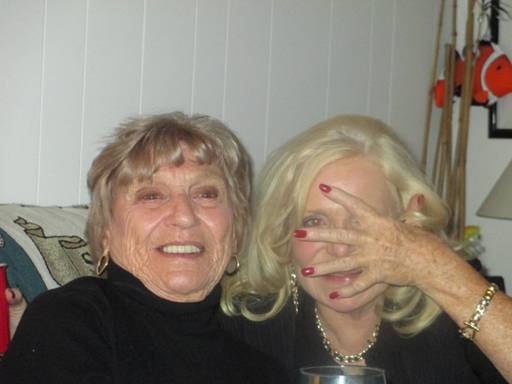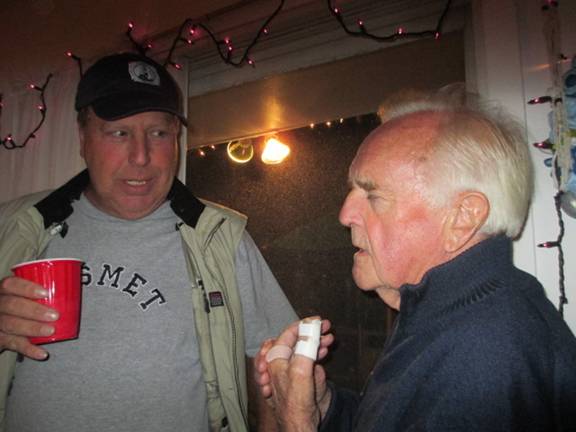 Seriously???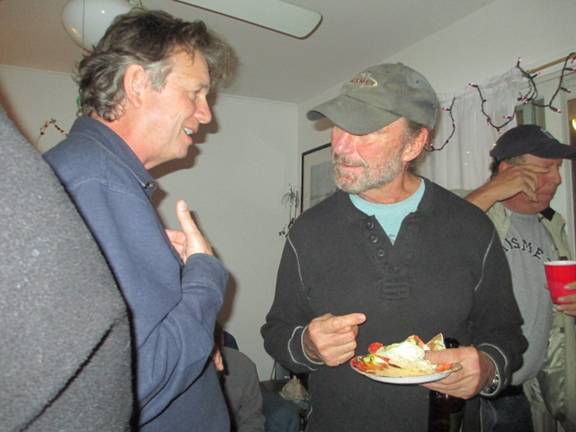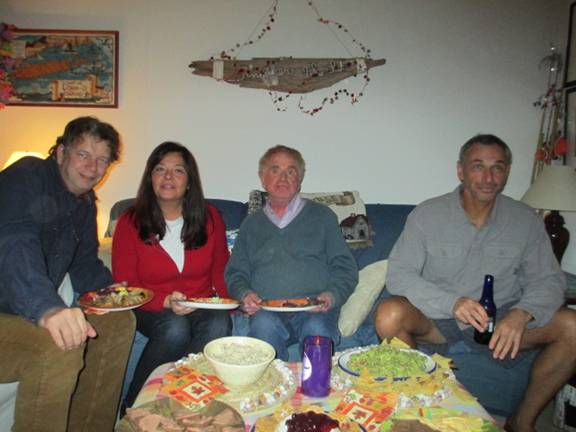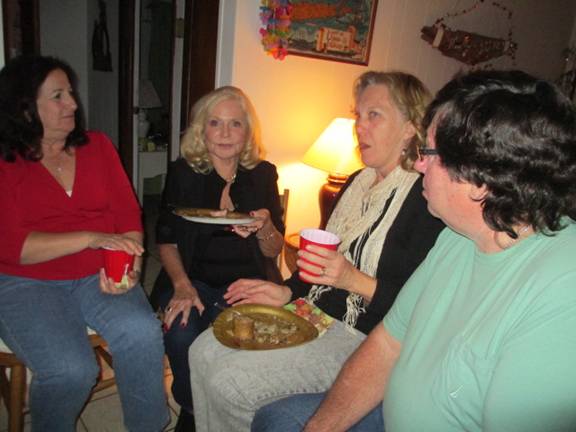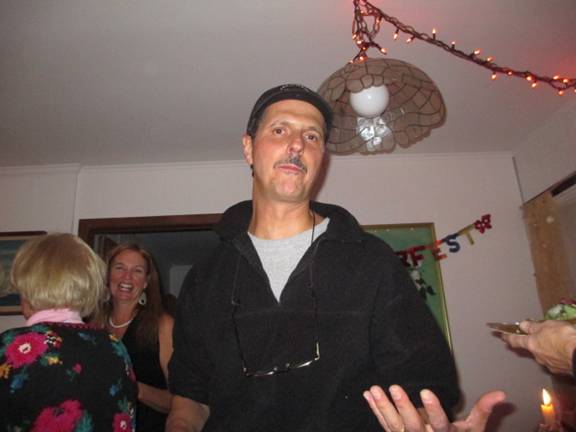 Kenny – THE BIGGEST TALKER OF THEM ALL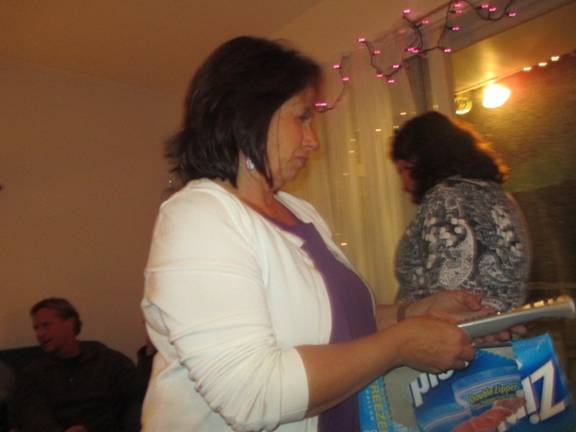 Joanne kept serving……..
SOON EVERYONE WAS SMILING: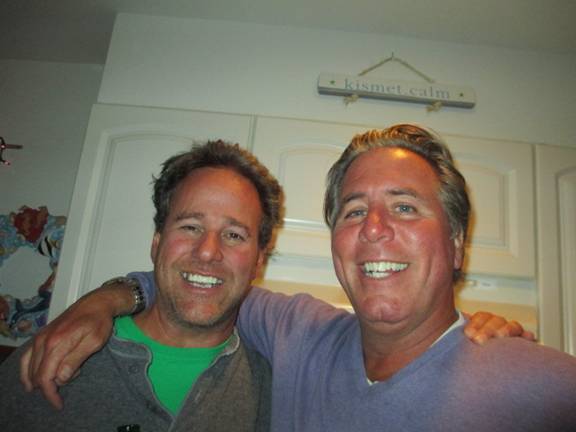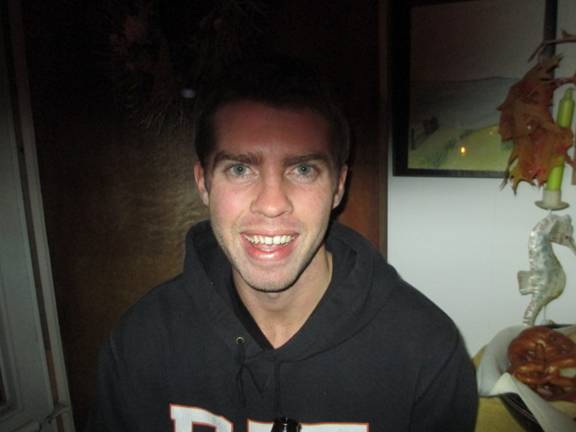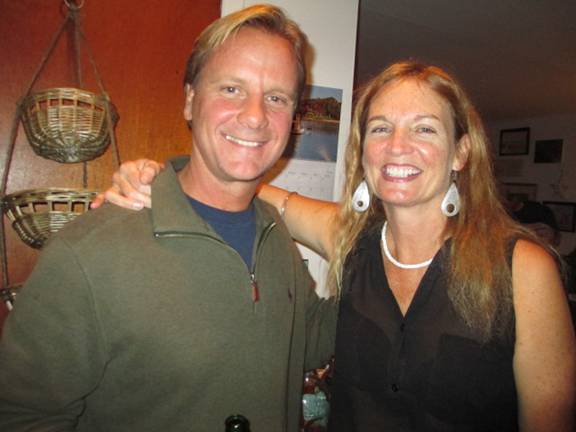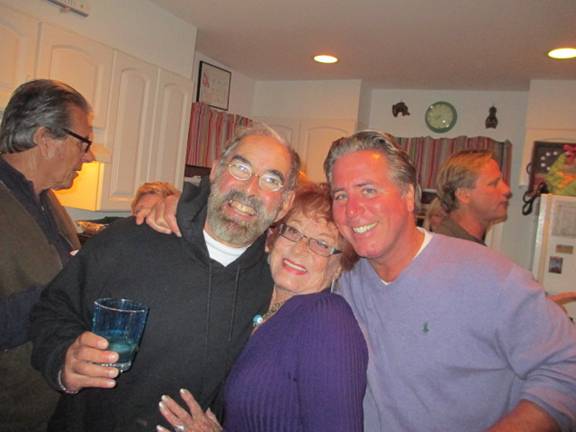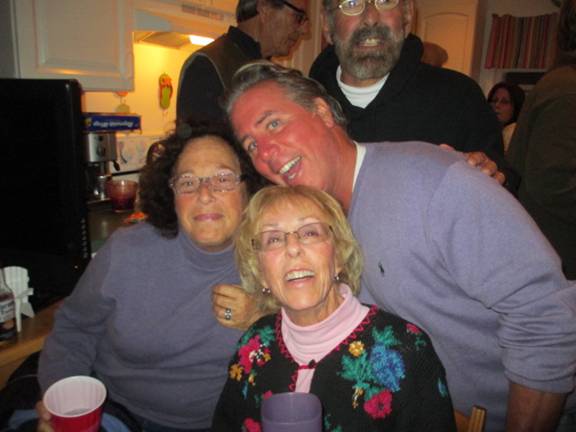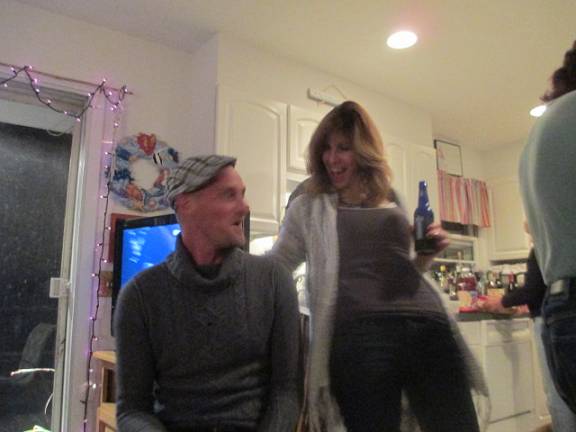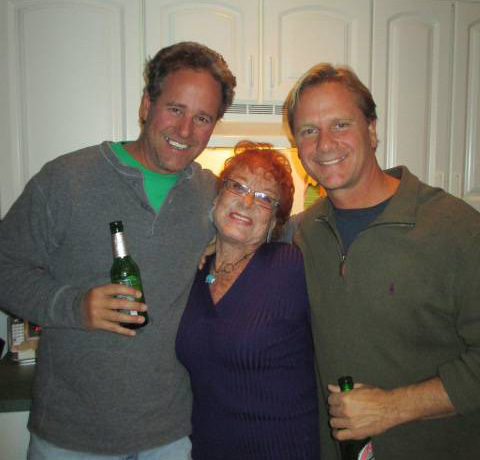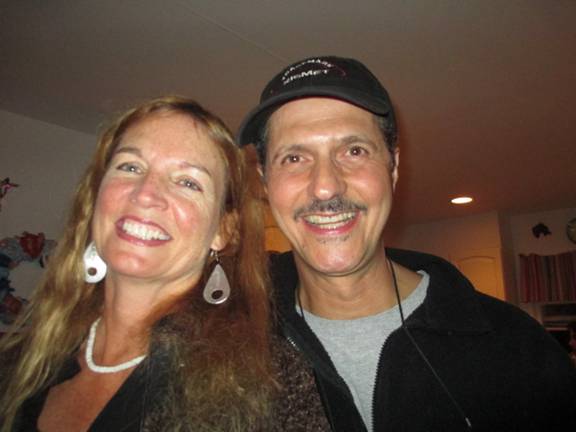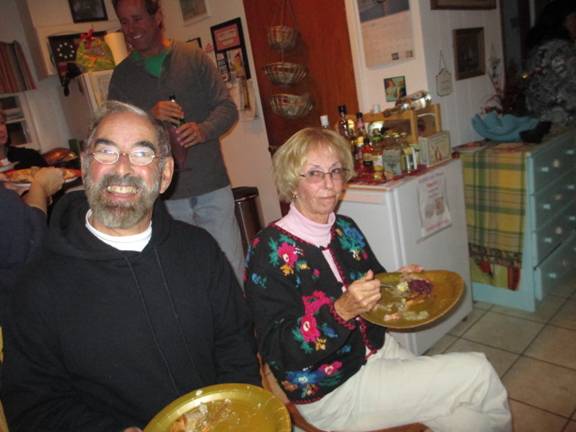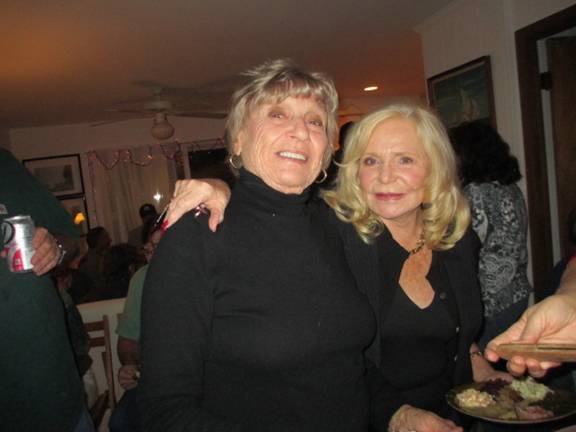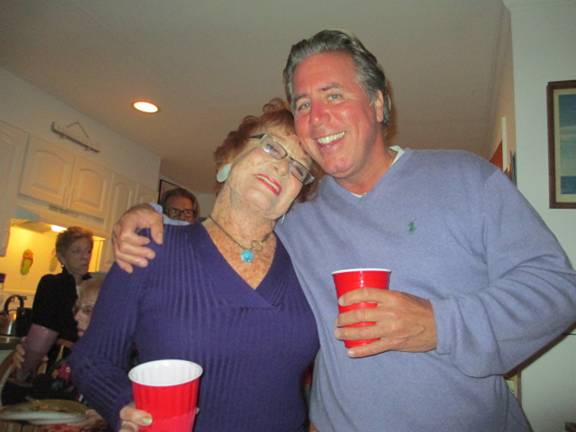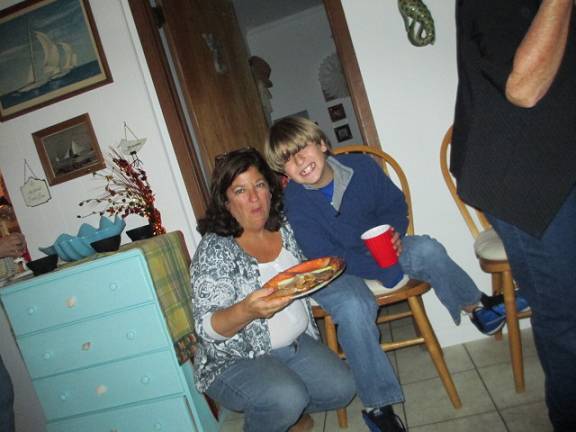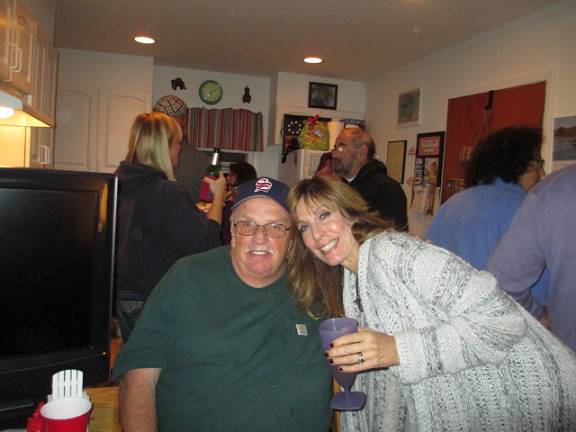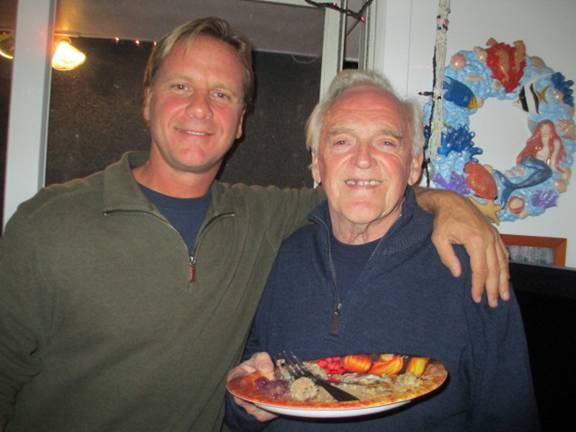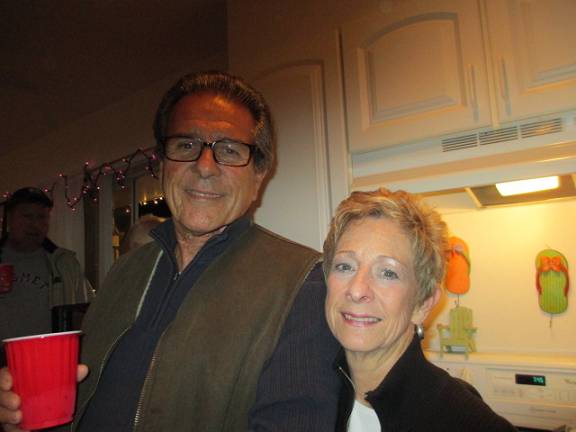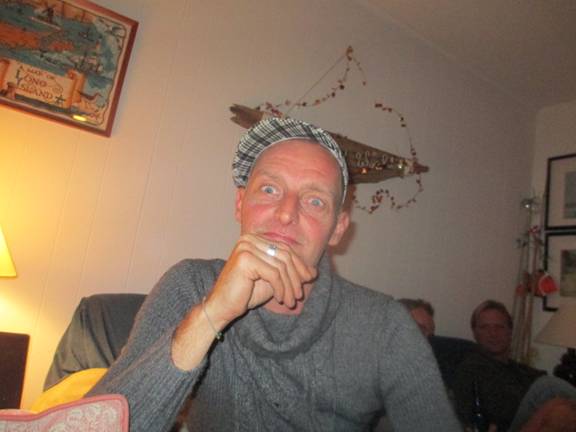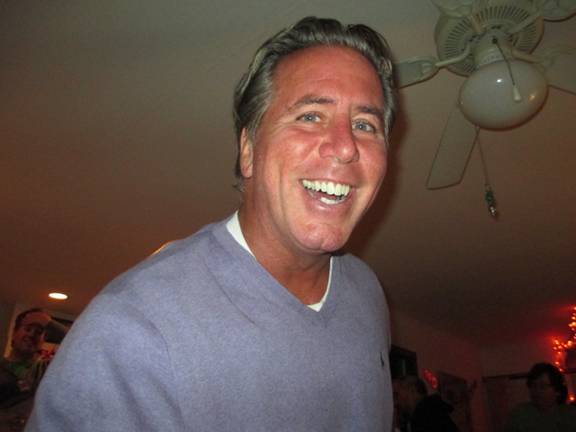 THE BIGGEST SMILER OF THEM ALL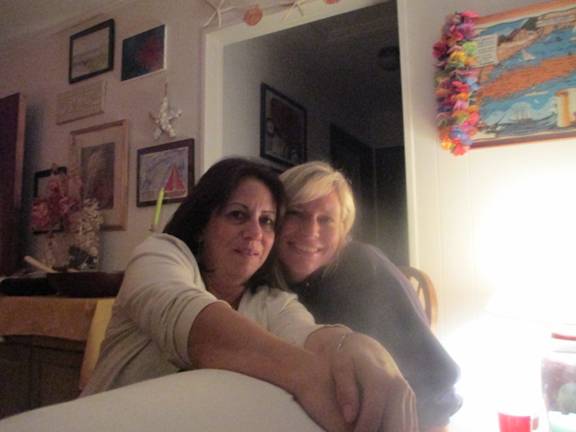 Tired cooks Joanne & Carrie did a great job!
THANK YOU